Beta65 Pro 2 2S Micro Drone (Discontinued)
---
QuadCopters Price Match
Beta65 Pro 2 Brushless Whoop Micro Drone Racer 2S 
Beta65 Pro 2 is the smaller version of the Pro series. With the AIO F4 2S flight controller and 0802 brushless motors, it only weighs 24g without batteries. BETAFPV always tries to provide more choices for every FPV pilots. Pro series is our product line with lighter, faster and higher BNF brushless drone.
Comparing the two Xseries like Beta65X or Beta75X, they represent very high performance of all the 2S whoop drones on the market . With long range rx, powerful ESC and motors, pilots would fly the Xseries like a smaller mini drones. The Pro series, like Beta65 Pro 2 and Beta75 Pro 2, have a higher integration of the AIO FC/ESCs and this makes it lighter in weight. Pilots fly it like a faster Tiny Whoop drone. This is the biggest difference between the X series and Pro series drones. You will have a noticeable different experience in control when going Pro.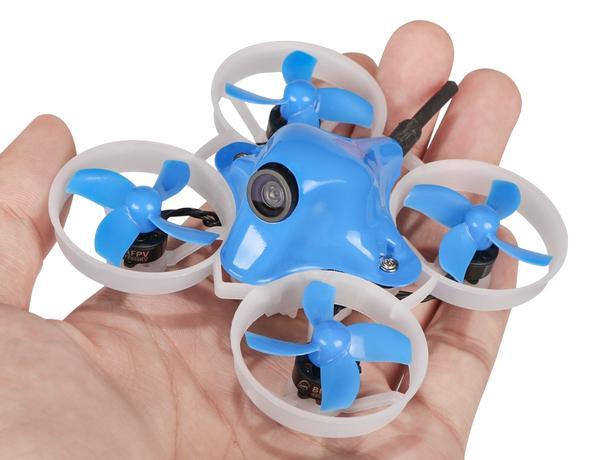 Beta65 Pro 2 starts another new era of 2S whoop drones. Compared with the Beta75 Pro 2, it is 4g lighter in weight and 10mm smaller in size. So you could fly in indoor most of the time.
With the high performance STM32F411 processor FC boards and betaflight_matekf411rx_4.0.0 (Development Version). 
BNF drone no soldering or tinkering necessary. Customized with the lightest 0802 17500KV motors with cable connectors for easy swapping, Just plug and play.
2pcs 300mAh HV 1S high rate batteries are recommended by default.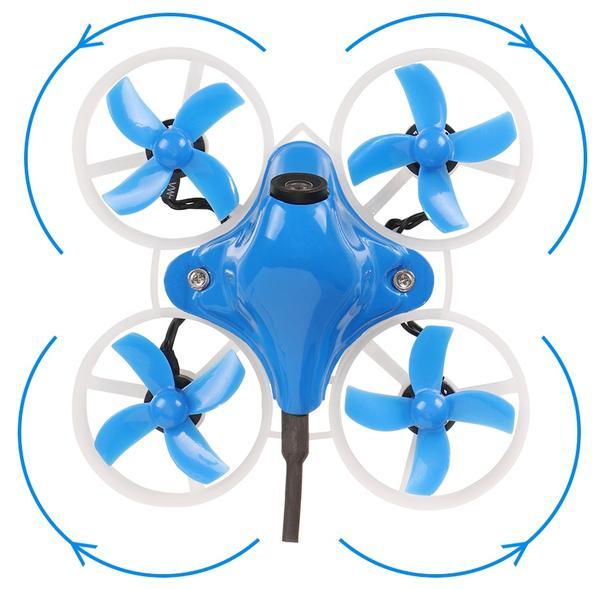 SPECIFICATION
Weight: 24g (without battery)
Frame: Beta65X Frame
Motors: 0802 17500KV with connector
Props: 31mm 4-blades props, 1.0mm shaft hole
Camera: tiny AIO Camera
Receiver Option: SPI Frsky
Battery: 300mah 1S HV Batteries  2pcs
FC & ESC SPECIFICATIONS
CPU: STM32F411
Six-Axis: MPU6000
Size: 26mm x 26mm, whoop mounting pattern
Firmware version: betaflight_matekf411rx_4.0.0 (Development Version)
OSD: Built-in BetaFlight OSD (STM32 controls OSD chip over SPI in DMA mode)
Smart Audio port is available for radio control VTX
Built-in 1-2S ESC with 5A continuous and peak 6A current
Support BLHeliSuite programmable
Factory firmware: S_H_50_REV16_7.HEX
AIO Camera VTX
On the Beta65 Pro 2, it is the customized version lighter AIO VTX camera, only 2.9g.
Output power: 25mW
Smart Audio function is included for radio control
Antenna: Dipole ANT
Frequency: 5.8GHz 6 bands 48 channels, with Raceband: 5362~5945MHz
TV System: PAL
Field of view: 100-120 degrees with 1/4 lens
CUSTOMIZED AIO CAM & VTX
The AIO camera VTX on the Beta65 Pro 2 is a customized version of Z02. The VTX board and camera board are split and 35 degree camera mount for more fast flying. Only 25mW power output is provided in stock. Besides, it have almost all the other function of the Z02 camera, like smart audio etc.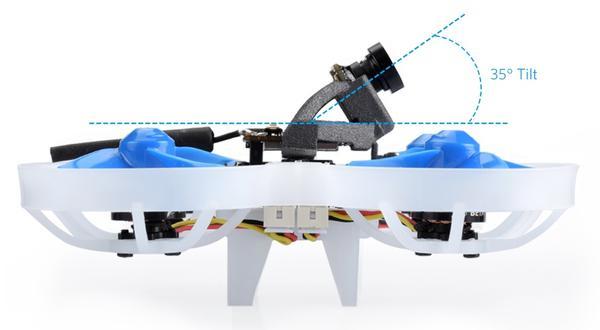 FAQ
1. Does this drone have current sensor?
This drone does NOT have a real current sensor. We use the virtual current meter in Betaflight. When properly calibrated, it can be accurate enough to be useful. Here is the pre-calibrated value out of the box.
set current_meter = VIRTUAL
set ibatv_scale = 90
set ibatv_offset = 29
2. Binding procedure of F4 2S AIO (SPI Frsky RX) is given in the support page.
3. Cli Dump for different versions of the 2S Whoop are provided in the support page.
4. The camera angle is 35 degree by default but a spare camera mount with 25 degree is also attached to the drone.
5. EU or FCC? The beta65 comes in FCC mode, you will need to have D8 mode enabled on your radio. 
PACKAGE
1 * Beta65 Pro 2 BNF 2S Whoop Quadcopter
2 * 300mAh 1S HV battery (Not for PNP version)
1 * Spare camera mount with 25 degree tilt
The item has been added to your basket