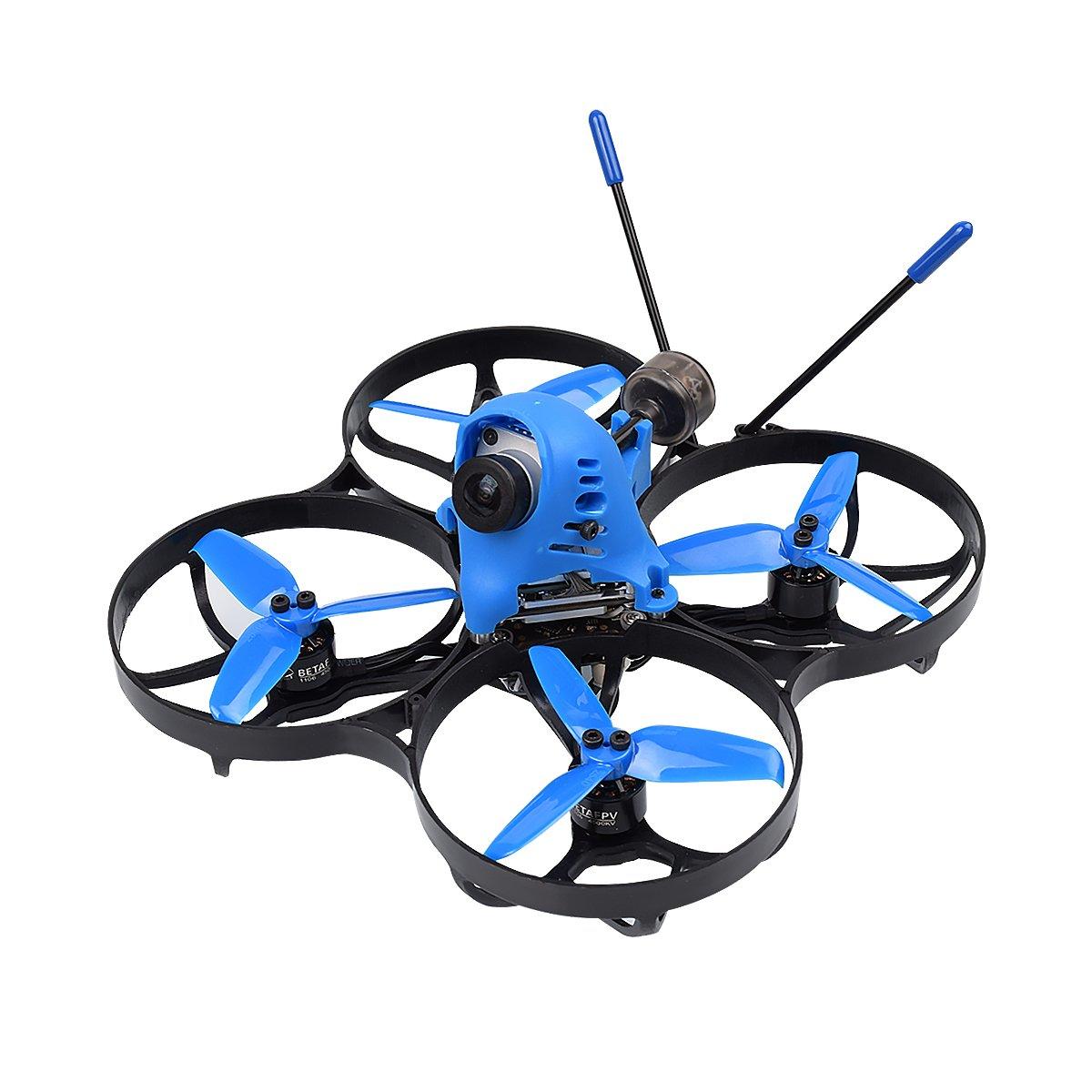 Betafpv Beta 95X Caddx Vista HD Digital Whoop BNF (discontinued)
---
QuadCopters Price Match
This model has now been replaced with the Beta 95x V2

The New Betafpv Beta 95X with Caddx Vista DJI HD Digital FPV Installed and ready to BNF to your Radio.
Choose between Frsky LBT or TBS Crossfire or simply remove the supplied receiver and bind to a DJI Radio. 
Never before has a whoop style mini quadcopter had the possibility of flying in HD Digital fpv until now, Betafpv in conjunction with DJI and Caddx have created a super whoop so fpv pilots can fly with crisp, clean and clear fpv footage straight back to your DJI HD Goggles (need to be purchased seperate) The Caddx Vista system has a range of up-to 4km in FCC mode .
Beta95X is the smallest and lightest whoop drone with HD digital VTX in the word. The wheelbase is only 100mm and the weight is 110g without battery. Even small and light enough, but the performance doesn't decrease. With 2.5" 3-blades propellers, 1106 motors and 16A BLHeli_32 ESC, the drone could do all the acrobatic motions smoothly, like dive and power loop.
Beta95X flying footage with 4S 450mAh battery. The video is recorded with DJI FPV goggles in 720P@60fps.


Main Features
Beta95X whoop platform is designed for FPV drones can need take heavy weight, like 30g Caddx Vista.  Which the new whoop platform, it pushes the new era of brushless whoop drones to a higher level.
With the high performance STM32F051K66 processor FC boards and tuned Betaflight OMNIBUSF4SD (OBSD), faster input signals with lower latency and higher update rate are reachable, give you much more power. 
1106 4500KV motors will give you extreme power and speed to fly on 4S. Motor comes with cable connectors. Just plug and play.
450mAh 4S high rate battery is recommended by default. But pilot could also use their own batteries with battery strap. Optional and affordable.


Caddx Vista
The Caddx Vista HD digital video transmitter can work with DJI FPV camera, goggles and remote controller. The totally weight (with camera and antenna) is 35g only, about 20g lighter than the DJI FPV unit. Besides, it is smaller and designed to suit for whoop drones.
Power output 25mw to 1200mw 
The new BETAFPV mini canopy V3 could suit for the Caddx Vista very well. In order to protect the camera lens from crashes, a 3D printer TPU lens protector is included.

Props Out
The Beta95X drone also comes with "props out" by default. Why we need "props out" direction?
Default Betaflight props direction, quadcopter dips and "washes out" in hard corners. With reversed props or "props out", no more dipping even in hardest cornering.
Specs
The item has been added to your basket