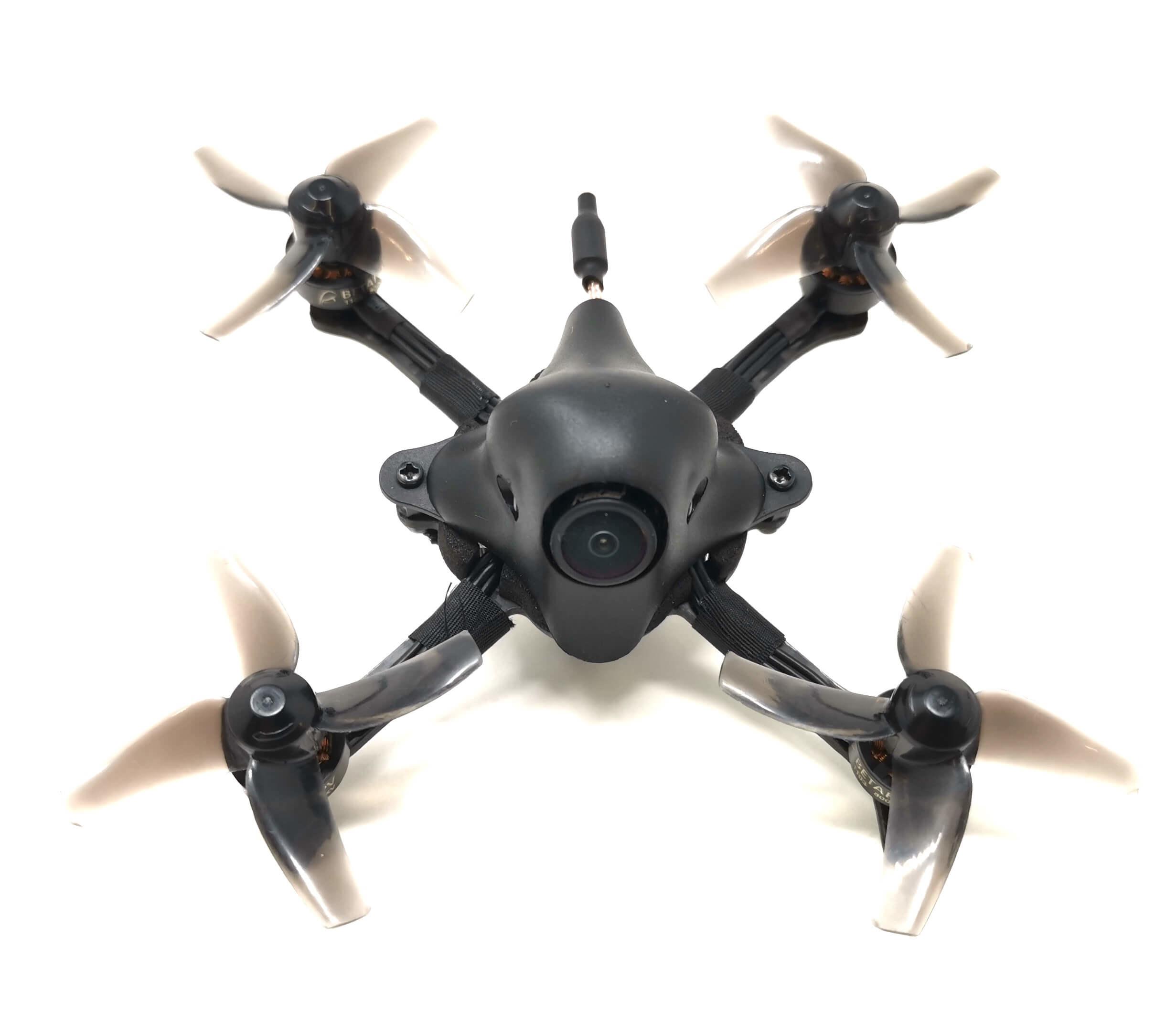 Betafpv HX100 HumQuad Toothpick 100MM FPV Drone 2s - 4s (Frsky) (Discontinued)
---
QuadCopters Price Match
Betafpv HX100 100MM FPV QUAD (FrSky) 2S - 4S High Performance Toothpick Drone made by Betafpv
Choose between Frsky or Crossfire
Small is the new big! HumQuad HX100 is a revolutionary pocket-size FPV racing drone, which is suitable for indoor and outdoor flight. Take it home and explore the big world. Unleash your other side!
Its made by Betafpv using their products but without the ducting design so although not designed for novice pilots the Humquad is so much more responsive and quick with not having the ducting round the motors. Due to the crazy speed this tiny drone can yield its not recommended for novice pilots although it would be fun learning with such a small beast :)

     FEATURES
F4 AIO 12A 2-4S FC.
The first 100mm 4S FPV Racing drone in market.
43.1g weight leads to a perfect performance.



SPECIFICATION

Frame: 100mm carbon fiber frame
Weight: 41.8g
Motor: 1103 8000KV Brushless Motor
Prop: 65mm/48mm props
FC:  F4 AIO 12A 2-4S
FPV Camera: Runcam Nano V2
VTX: HumQuad A01 (25-200mw)
Supporting battery: 2-4S
Receiver: Frsky
Extra set of Bi blades
(pictured with Bi blades)
Watch the video to see how this little beast performs.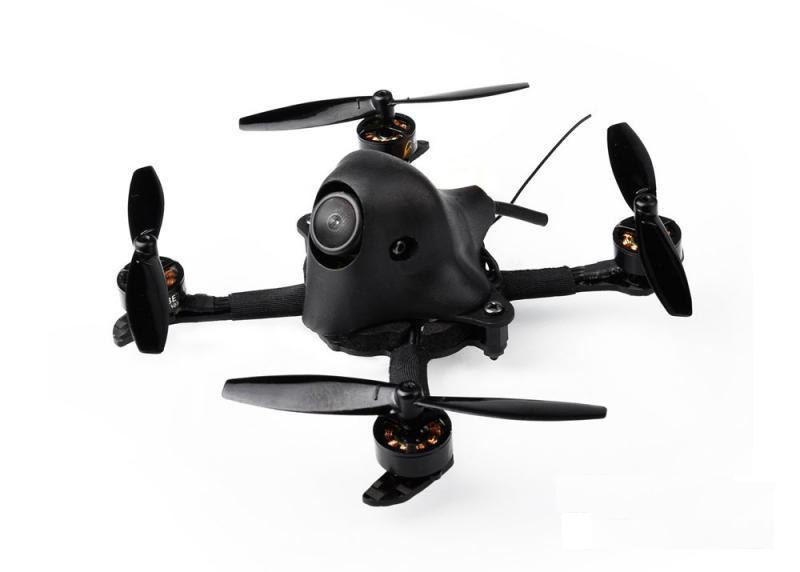 Purchased the crossfire version and am very impressed. Have only flown on 300 mah 2s batteries to date and the tune and handling is good. I look forward to flying it on 3S. The only downsides were that the crossfire receiver had been stuck ordered to the flight controller incorrectly (RX & TX wires wrong way around). Also check the motor idle speeds as they were way too high and made it fly like a helium balloon. Also being black it is hard to find with no buzzer and very quiet motor beepers. Other than a few minor points am happy with this one
Ive seen many videos of the HX100 online and decided to take the plunge. Believe me when I say this thing moves, it is not like a whoop it flies like a 4" drone but can get through the smallest of gaps. Range and video quality is very impressive with vibrant colours from the fpv feed. My flights so far have been with a 3s 450mah tattu pack.
I've seen many videos about this quad being broken. I've flown mine into trees,full speed into the ground, over the beach,over concrete and never broke a thing when crashed. A bent prop was all the damage. It's small and really fast for it's size. Flight times are around 3-4 minutes on 3s 300mah HV lipo. I tried it on 2s 333mah mylipo batteries and there's no shortage of power or flight time. Definitely recommended! Best micro quad I've ever flown. Thank you Guys @ quadcopter.co.uk Best shop ever! And service is outstanding! Regards Milo
This little HX100 is a little ripper , the speed as others have said is insane. No problems with the set up and the stock tune on 3s is good to go, I just adjusted the rates to suit my style. Build quality is good and has so far stood up to some abuse.
Write your own review
The item has been added to your basket