BT2.0 Connectors by Betafpv a new type of connector to deliver more power than other whoop connectors.

This is a set of 5 pairs of the impressive new BT2.0 micro battery connector. You get 5pcs male and 5pcs female connectors so that you can convert your current fleet and batteries to the new higher current connector.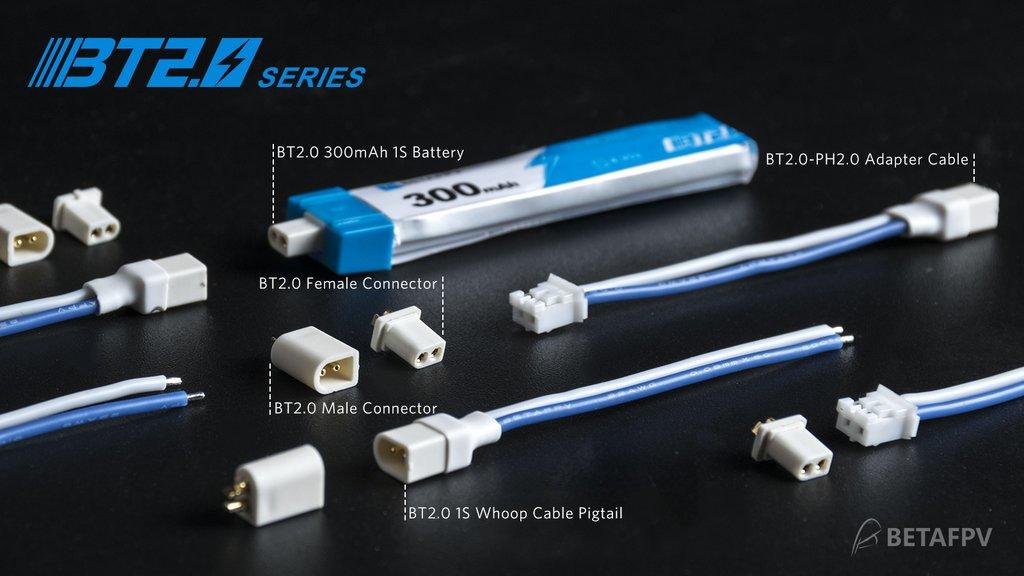 BETAFPV exclusive designed BT2.0 connector has broken through the bottle-neck of PH2.0 connector. BT2.0 connector decreased internal resistance of connector effectively to allow more current that is transferred, which means it supports 9A continuous current(15A burst) offers stronger power and longer flight time on 1S brushless drones while PH2.0 just supports 4.5A You can enjoy more flight time without disturb of low voltage warning through solving the problem of voltage sag.
There is a graph of comparison between BT2.0 connector and PH2.0 connector (solid pins version) in BETAFPV 1S 300mAh battery. The discharge current is 9A in this testing. You could see that it has double time ( about 2minutes) with BT2.0 connector.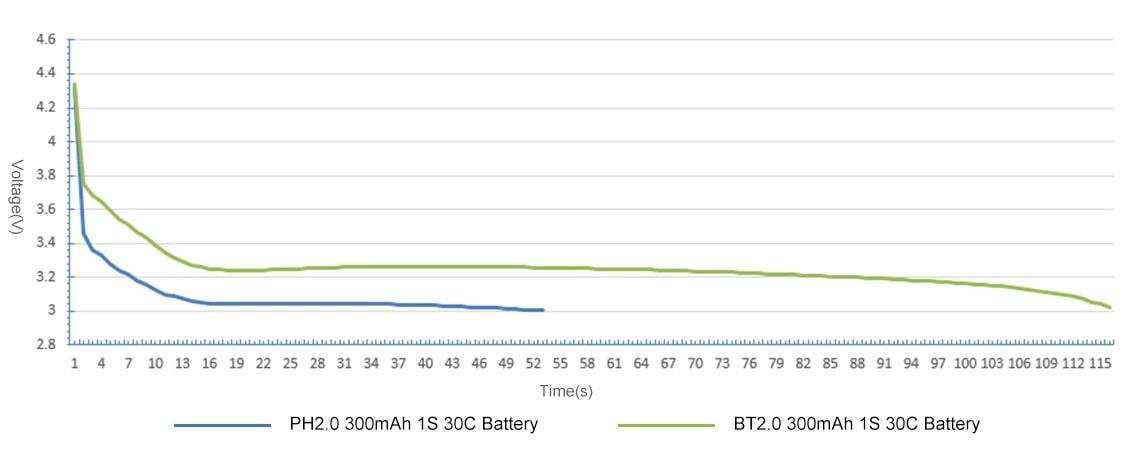 Please note changing the connector on a existing lipo requires great soldering skills and can be dangerous if not done correctly.
By purchasing these connectors you do so at your own risk and are confident in working on lipo batteries.

The item has been added to your basket