Beta85X 4s Whoop Quadcopter aka CineWhoop
---
QuadCopters Price Match
BetaFPV Beta85X Whoop Quadcopter In 3 Options Please choose either Frsky LBT , Crossfire and HD DVR Version. Please choose from the drop down.
LATEST 4S Version with 5000KV Motors . Older type with 6000kv motors are only 3s compatible.
The Betafpv 85X is capable of running on 2s and 3s Lipos so will be the most extreme and fast micro drone whoop of its time. Escs that can run D-Shot 1200 ensures a fast response time to the high performance motors and will provide the pilot with so much fun at the sticks. Improved camera and body shell over previous versions along with more aerodynamic propellers. 3S is the most recommended set up and offer the smoothest footage.
As the newest generation of X series, Beta85X absolutely is a whoop drone of extreme.
Beta85X initiates a new concept of cine whoop to make the whole flying experience fun in a whoop drone. With *HD DVR camera, you can simply capture breathtaking flight footage, record unforgettable memories during any events like a wedding or simply a walk in the park.
Extreme power & speed, BLHeli_32 16A ESC, EMAX Avan 2" props and 1105 5000KV motors, Beta85X definitely gives you more power and punch, the most thrilling flying experience you've ever had in flying whoop drones. You can rip it in the race, do cool freestyle and even dive a building.
(Pictured Frsky Version)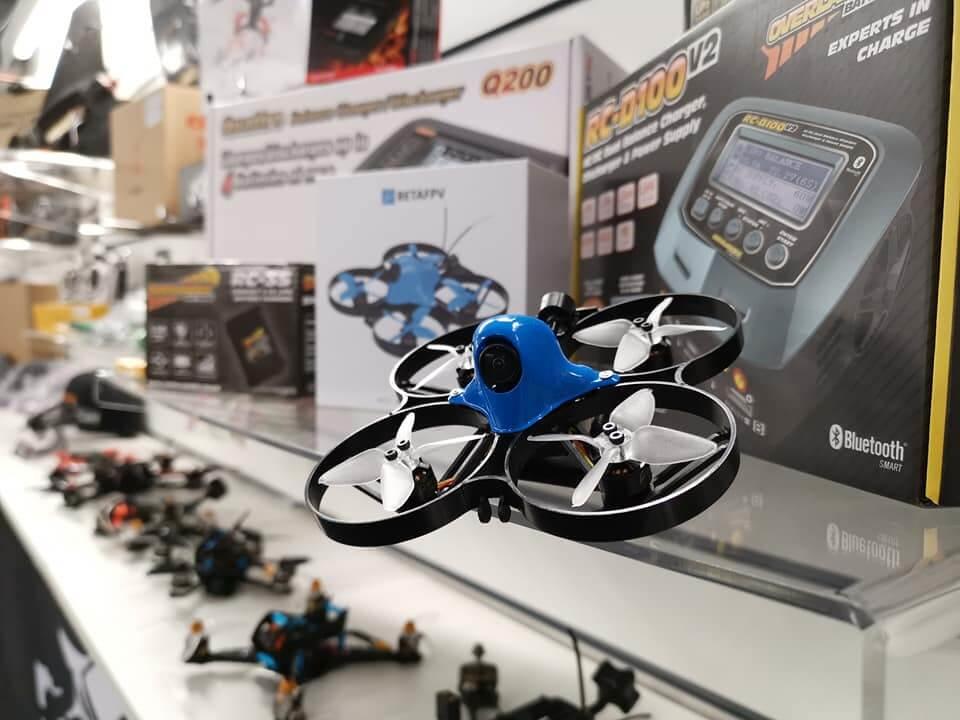 KEY POINTS OF THE BETAFPV 85X WHOOP
Beta85X pushes the new era of brushless whoop drones to a higher level. With the new power system, you could fly real acro even with a HD DVR camera in racing or freestyle.
With the high performance STM32F405 processor FC boards and tuned Betaflight Ominibus 3.5.0 firmware. This is also the first 2" BNF drone that come with BLHeli-32 ESC. 
Durable and light enough frame is customized for the Beta85X. Except the traditional carbon fiber frame, another choice of plastic frame for your 2" props drone.
Whole drone no soldering or tinkering necessary. Customized lightest 1105 5000KV motors with cable connectors. Just plug and play. EMAX Avan 2" prop is the best combo in this Beta85X drone.
450mAh 3S high rate battery is recommend by default.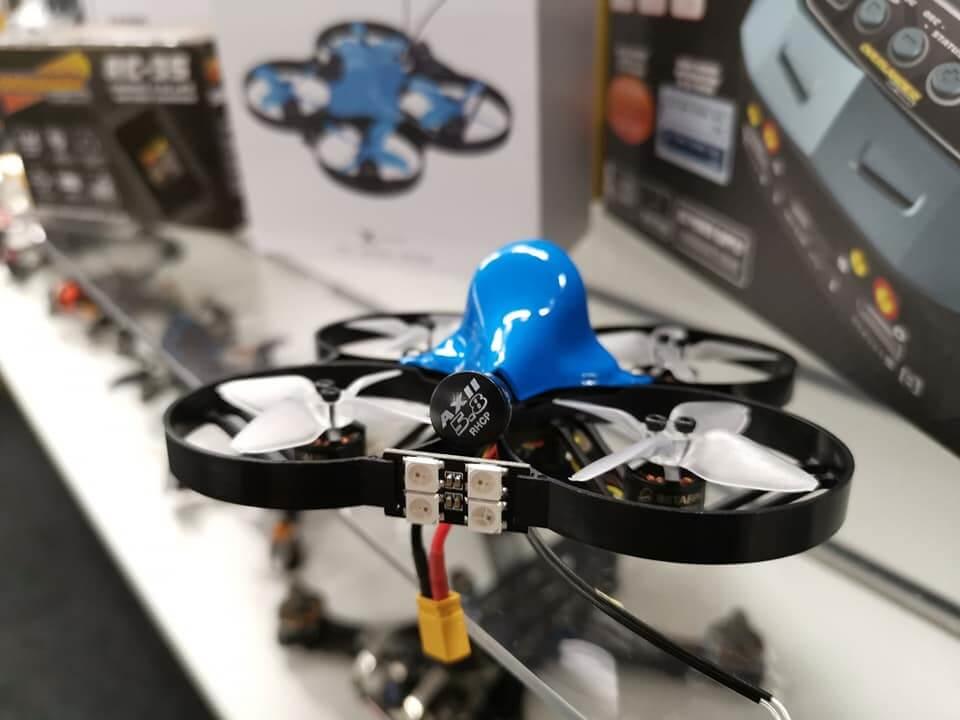 SPECIFICATION
Weight: 58g (without battery)
Motors: 1105 5000KV with connector
Props: EMAX Avan 2" 4-Blades Props
FPV Camera: Customized EOS2 Camera ( for FPV version)
*HD DVR Camera: CADDX Turtle V2 ( for HD DVR version)
Receiver Option: Frsky XM+ / TBS Crossfire
Frame: Beta85X Frame
5.8G VTX antenna: Customized Lumenier AXII antenna
Battery strap fits for micro 2S-3S battery
FC SPECIFICATION
CPU: STM32F405
Six-Axis: MPU6000
Size: 26mm x 26mm, whoop mounting pattern
Firmware version: Betaflight OMNIBUSF4SD (OBSD) 3.5.0
OSD: Built-in BetaFlight OSD (STM32 controls OSD chip over SPI in DMA mode)
Smart Audio port is available for radio control VTX
ESC SPECIFICATIONS
MCU:STM32F051
Supports Oneshot125, Oneshot42, Multishot, Dshot150, Dshot300, Dshot600, Dshot1200
Input voltage: 2S-3S lipo 
Continue current: 16A
Peak current: 25A 
BLHELI_32 Firmware target: BETAFPV-16A-32bit
FPV Camera and VTX
Output power: 0mW(pit mode), 25mW and 200mW (Adjustable)
Smart Audio function is included for radio control
Antenna: Customized Lumenier AXII antenna
Frequency: 5.8GHz 6 bands 48 channels, with Raceband: 5362~5945MHz
Customized EOS2 FPV camera
TV System: NTSC
Field of view: 100-120 degrees with 1/3 lens
HD DVR VERSION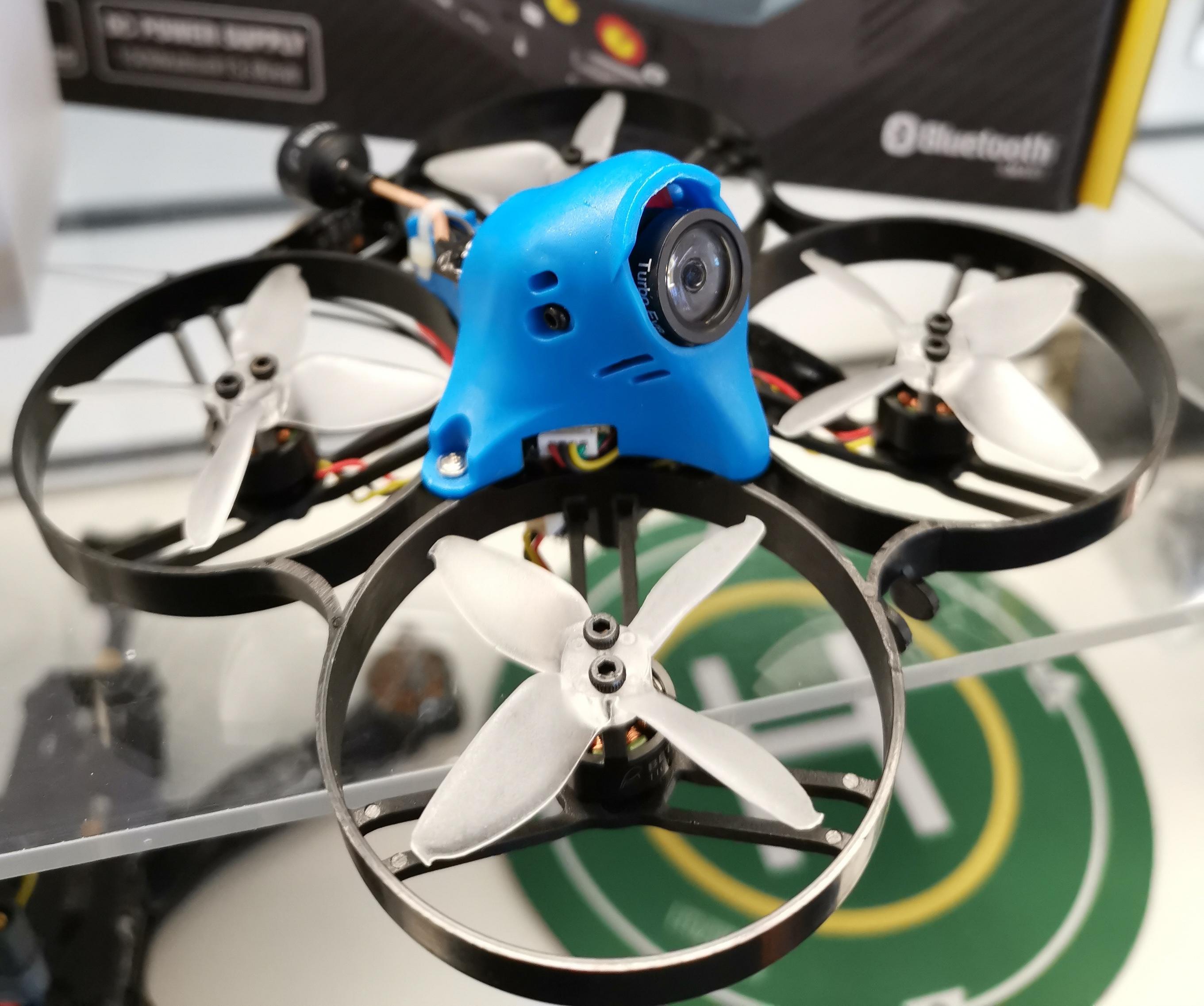 The primary purpose of the Beta85X drone is for a cinematic whoop drone. Many pilots revamp their Beta75X to HD whoop drone--They add a *HD DVR camera on Beta75X drone to get high defination and beautiful flying footage and video. Inspired by this, we want to provide a BNF whoop drone with HD DVR camera by default so that pilot do not need to assemble it by hand and also get more power on punch for acro mode.
Now the Beta85X HD version is here !!!
 Available versions
The Beta85X is available in 3 different variations
Beta85X - with TBS crossfire RX
Beta85x - with FrSky RX
*Beta85x - with Frsky and HD DVR
4. Beta85x - with Crossfire and HD DVR
5. Beta85x - with Flysky RX


Really fast for a tiny whoop size drone and also flies very well. Plenty of punch and surprisingly good video from the FPV feed. Received in very quick time also from Quadcopters.
Write your own review
The item has been added to your basket