Fatshark HDO Goggles
WOW ! The first 2018 release from goggle manufacturer Fat Shark is a new model called the HDO
, which signifies another first in the industry, OLED imaging technology. Using the same shell at the Dom V3, gives the same weight and solid feel to the goggles, but thats where the similarities end because inside the new HDO goggles from FatShark is a whole new ball game.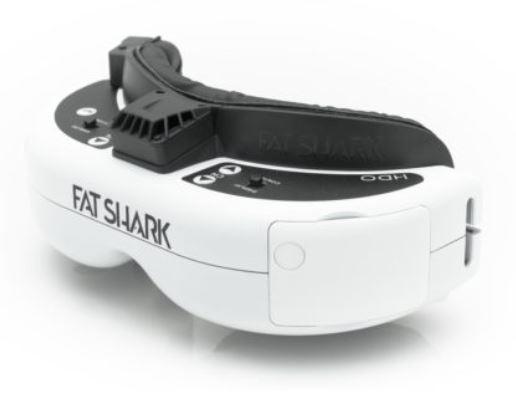 OLED screen technology has been around for a while on big screen TV's etc, but not in such small scales as in these FPV goggles until now, offering a more crisp image with vivid colours, high contrast and the abilty to deliver better clarity with fast moving images as well as amazing light handling, it gives pilots the ability to see greater detail under challenging and changing lighting conditions.
With a 37 degree FOV and a screen resolution of 960x720 the 4:3 aspect ratio has surprised a few people but market research has proved that many people are still flying and prefer to fly with 4:3 aspect ratio, yes its probably starting to be a little old fashioned, but its fine for use with your 16:9 cameras its just the video will look a little squashed up, again something that many pilots just get used to. The other result is that there is a lot less blurry imaging out at the far edges of the screens, a positive aspect for sure, and whilst the field of view is a little less than the HD3 the image quality more than makes up for it.
Another transfer from the Dom V3 is the DVR, yes for all its issues the DVR is still the best they have and does have its quirks but remains a very good option for recording footage. A big change from previous models is the beefing up of the receiver bay, now supporting the more power hungry VRX modules.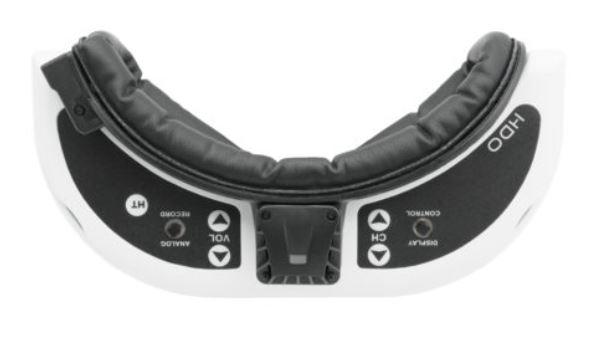 One of the improvements many have been waiting for is the replacement of the old foam face plate padding, which has been upgraded to Chesterfield level with a faux leather padded surround, much more comfy and a lot easier to keep hygenic as it does not absorb perspiration from your furrowed brow whilst you are flying flat out.
The package comes with carry case, FatShark battery, and goggles, thats it !!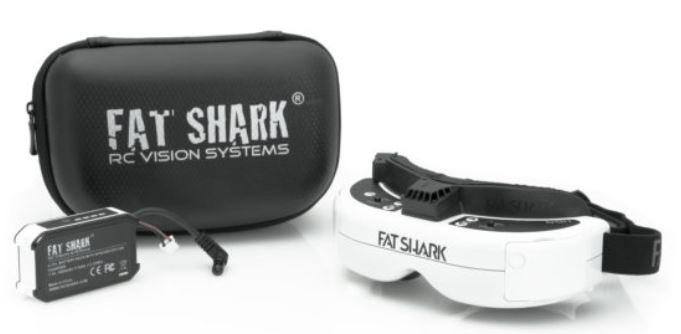 Click to go straight to the Fatshark product page and purchase.