Matek F405 AIO Flight Controller with built in Betaflight OSD
BUY THE UPDATED MATEK F405 CTR HERE
The Matek-AIO board has become the 'Go to' flight controller. Harbouring the latest micro-processor, the F4 is capable of running DSHOT1200 and Betaflight.
Matek have managed to squeeze everything into this board, and with a built-in PDB, this provides;
Inputs of: 9~27V (3~6S LiPo) w/TVS protection

PDB: 4x30A (Max.4x50A), 6 layers*2oz copper PCB

Dual BEC: 5V 2A & 9V 2A

LDO 3.3V: Max.300mA for Spektrum RX

Current Sensor 200A (Scale 165)

Battery Voltage Sensor: 1:10 (Scale 110)

2x LEDs for FC STATUS (Blue, Red)

6x PWM / DShot outputs without conflict

5x UARTs

1x Group of G/S1/S2/S3/S4 pads for 4in1 ESC Signal/GND

4x pairs of corner pads for ESC Signal/GND connections (DSHOT compatible)

1x pair I2C1 pads (for INAV firmware only)

1x Side-press button for BOOT(DFU) mode

36x51mm PCB with 30.5mm mounting holes & XT60 socket
All of this, weighing in at 12g!!
As the "best" flight controller out there (according to Tom Smith), the following as become huge. With a mutual love for the Betaflight software, over a thousand people have joined the Matek Facebook group, helping each other to achieve the best out of there quadcopters. You can find the Facebook group here.
The Matek Boards provide the cleanest of builds without the need for a separate PDB providing various voltages to power the flight controller and FPV system. Here we have a new 3 inch GEPRC Sparrow 3 inch. Proving that the Matek can be used in any quad application.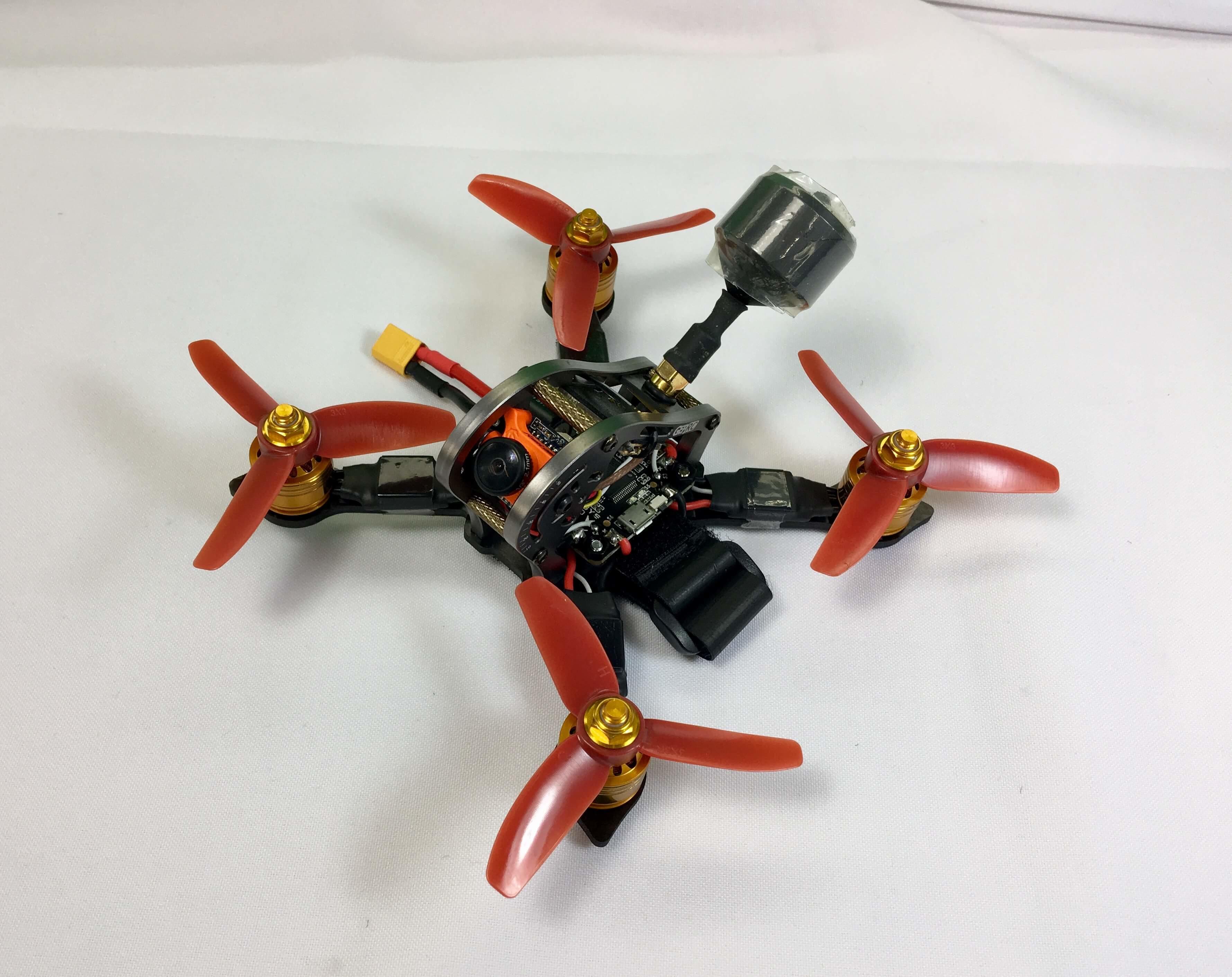 The space left in the GEP! No more tight builds where crashes will rip pads off of your flight controllers and destroy standoffs which were squeezed into the frame.