AstroX Switch inc TrueXS, StrechXS and the Exact X Models

BUY STRETCHED HERE
AstroX have created their newest frames with their infamous silky chamfered carbon edges and perfectly flush sunken screws – the finish on the AstroX frames are second to none. The full 3k AstroX carbon quality provides the durability and strength needed to keep the pilot in the game.
With thick 4mm removable arms and a 2mm+ top and bottom plates, the frame creates ease of repair when the included Alu6061 insert nut is used to secure the arms. Your next gen FPV camera (Micro and mini) is safe inside the 2mm plates, which provide easy swapping and camera angle changes.
AstroX realize the downfall of light aluminum screws when exposed to forces that can easily shear these weak screws. The tradeoff for a few extra grams shaved off isn't worth the hassle of a sheared or rounded screw. Included are black nickel-plated 12.9 grade carbon steel flat type screws, which should provide rigidity and strength to the frame.
As well as providing strong screws, AstroX have reduced the points of failure by also supplying easy gripping and lightweight hard anodized hollow standoffs and PDB to the contents.
Clean video is essential to FPV racing and with that they have also found the importance of using a capacitor over the input voltage to insure clean current is flowing. PB type 3-5s power distribution board and capacitors are included in this kit.
Here we have the Stretched with the light blue combination of the HQProps, the metallic blue of the new VEK motors and the infamous blue standoffs of AstroX in this build. Powered by the Matek AIO board and the GS30A ESC's. This lightweight frame is capable of the fastest racing drone speeds to date. The Runcam Split is also fitted into the frame providing never before - 1080p High-Definition video in a racing frame.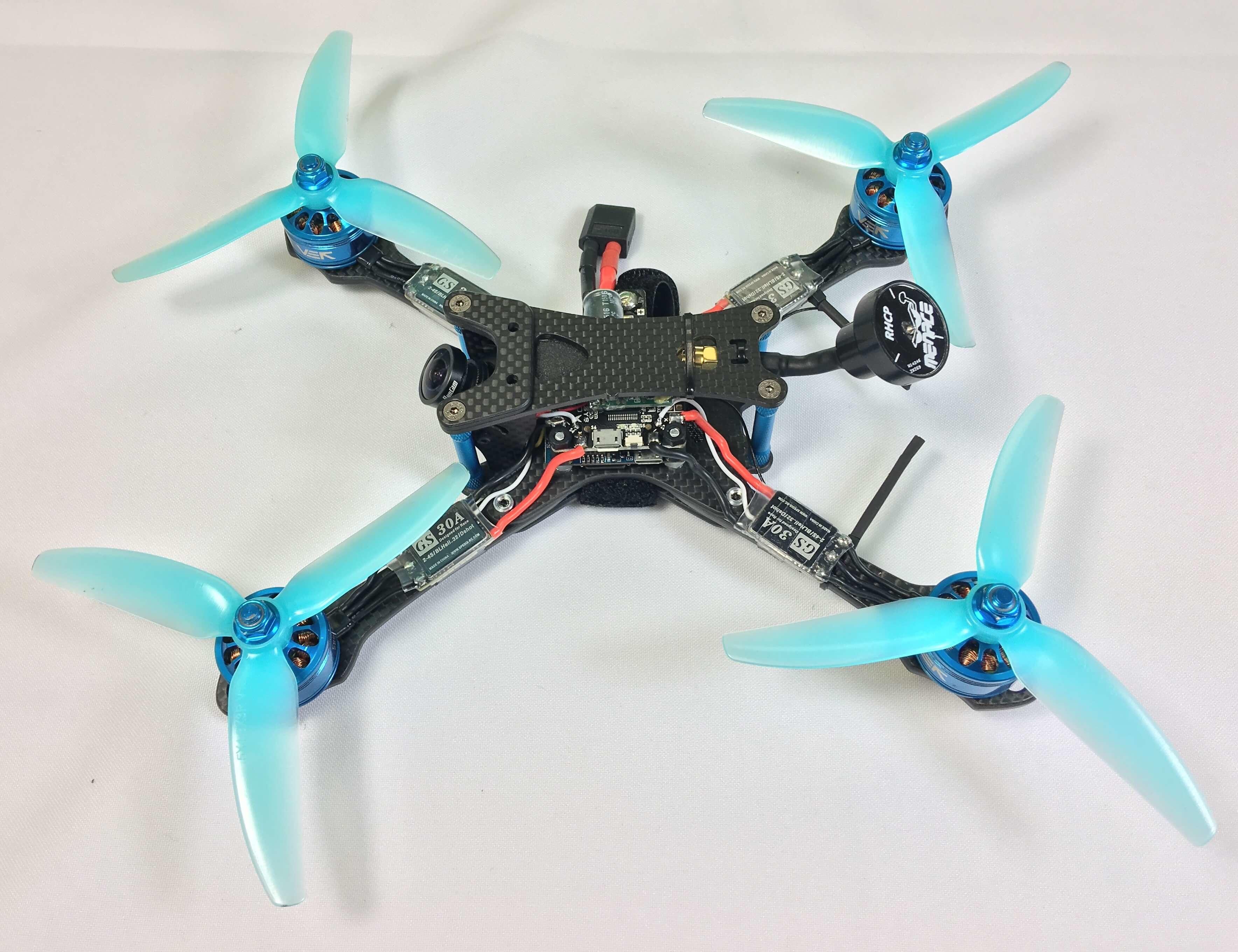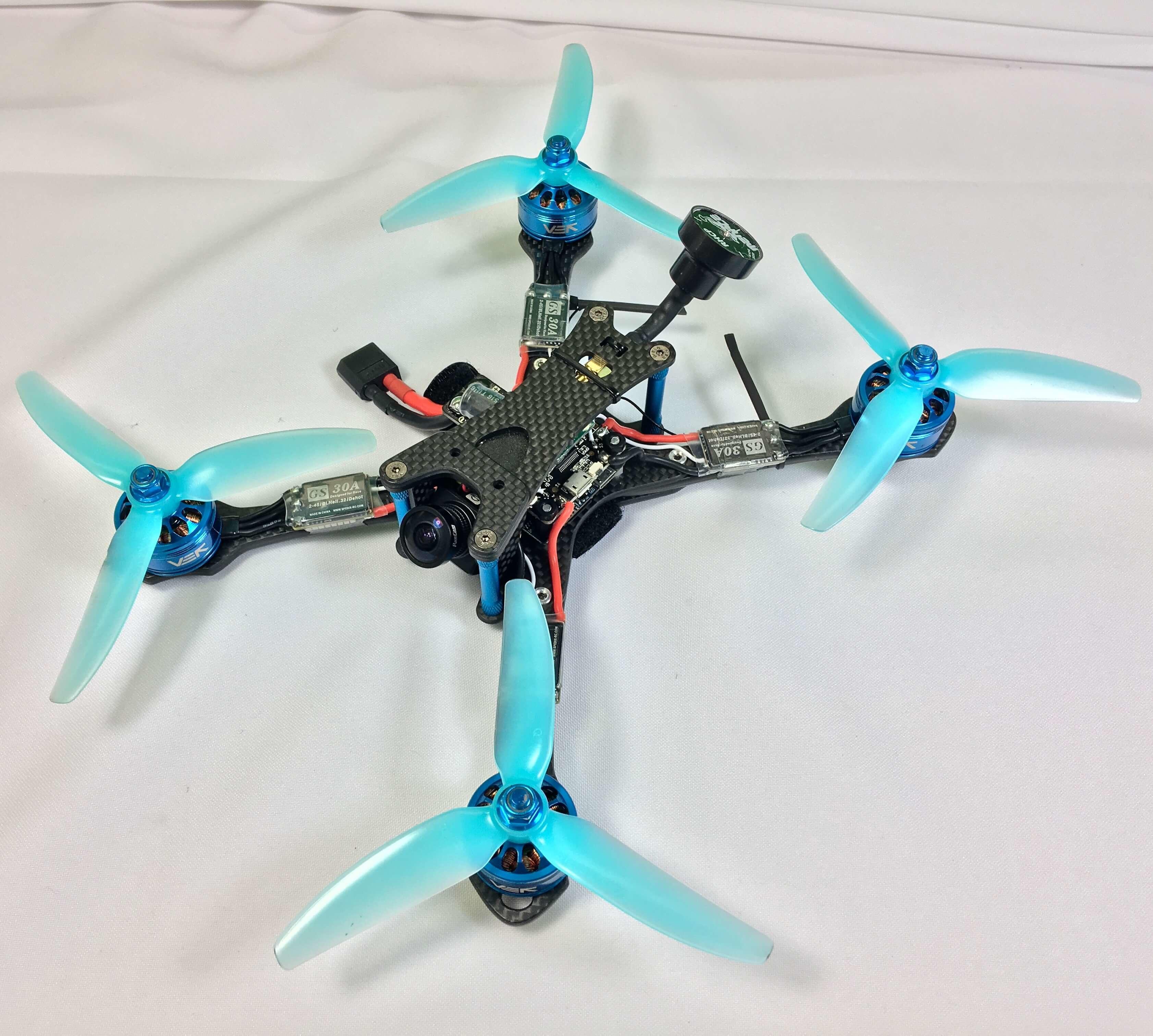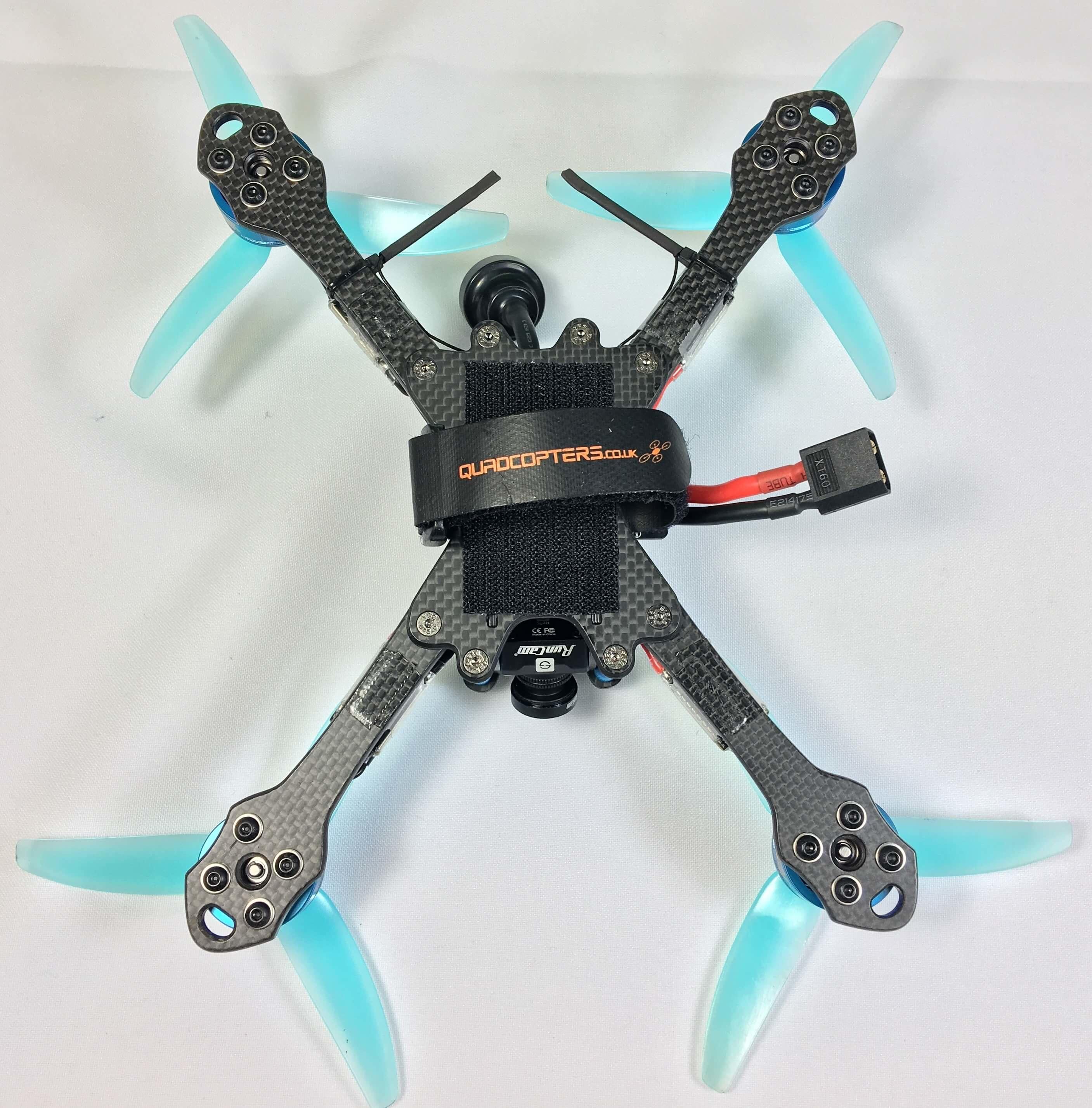 Quadcopters.co.uk are official Dealers in the UK for AstroX Frames , our full range can be found here