Cobra Champion CP1407 4100KV Brushless Motor - Perfect for the 3" or 4" Mini Racing Drones.

Already a leading motor manufacturer and the 1407 are no exception to the quality line up of cobra power trains. Made with robust and quality components and offer unrivalled power with instant torque and smooth throttle response. Gain a edge in the Mini Drone scene and fit these. They work very well with the HQ 3x3x3 and the Gemfan flash 3052 propellers.

They come complete with mounting bolts and Allen key.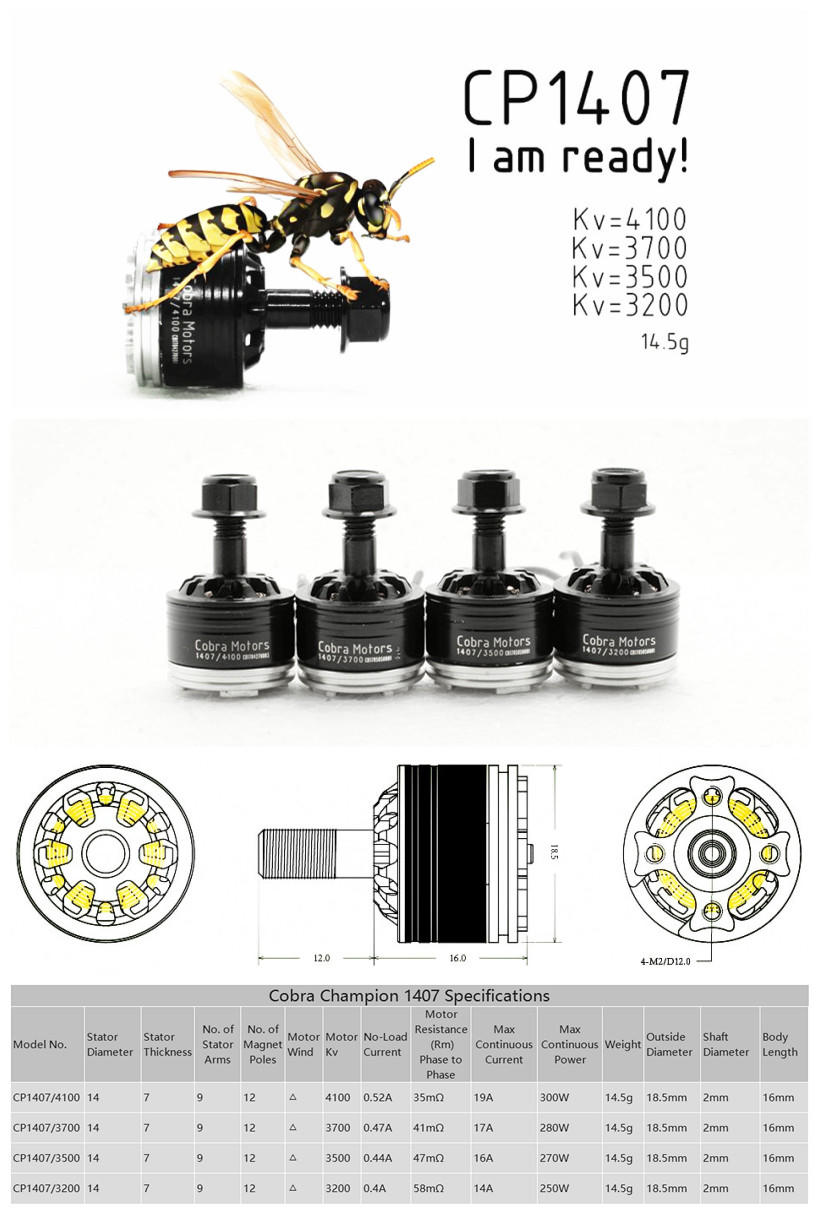 Model No: CP1407/4100
Stator Diameter: 14
Stator Thickness: 7
No. of Stator Arms: 9
No. of Magnet Poles: 12
Motor Wind: △
Motor Kv: 4100KV
No-Load Current: 0.52A
Motor Resistance (Rm) Phase to Phase: 35mΩ
Max Continuous Current: 19A
Max Continuous Power: 300W
Weight: 14.5g
Outside Diameter: 18.5mm 
Shaft Diameter: 2mm
Body Length: 16mm
Purchased a set of 4 for my mini build and using with HQ 3" Tri blades these motors are ballistic fast. Sound technical advice from the team when enquiring about motor and prop combinations so happy with the product and service . Bry
Write your own review
The item has been added to your basket