Foxeer Predator V3 FPV Race Camera Standard Mini (discontinued)
---
New replaced by the V4 version
Foxeer Predator V3 Race Camera 16:9/4:3 PAL/NTSC switchable OSD 4ms Latency Super WDR
Introducing the new Predator V3 FPV Camera which is a standard/mini size with switchable aspect ratio so will suit all types of goggle users with a easy change in the settings. With the subtle changes but still featuring the best and sharpest images from a fpv camera on the market.
The Predator V3 Race camera comes with a multi functional bracket so it can fit as standard or mini size , in addition it comes now with a dedicated cable for the TBS unify vtx and its own standard cable.
Please select your colour choice and lens preference which is available in 1.8mm or 2.5mm.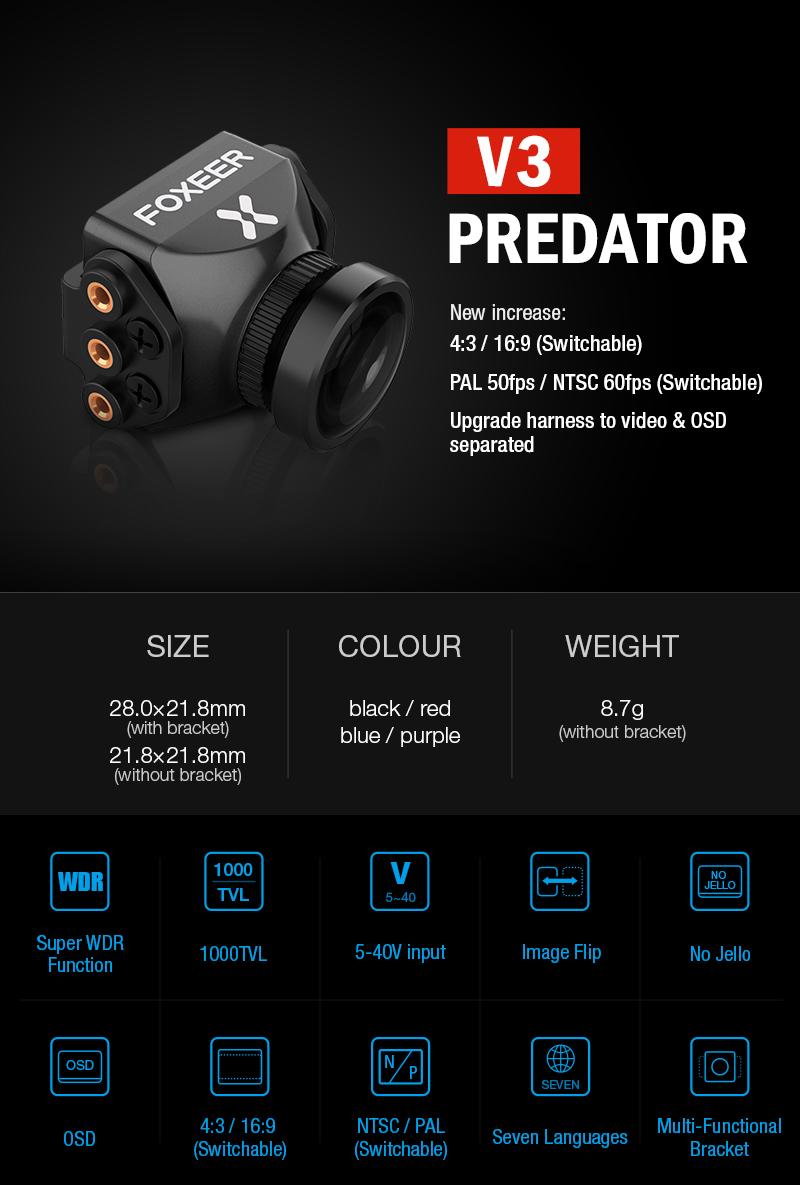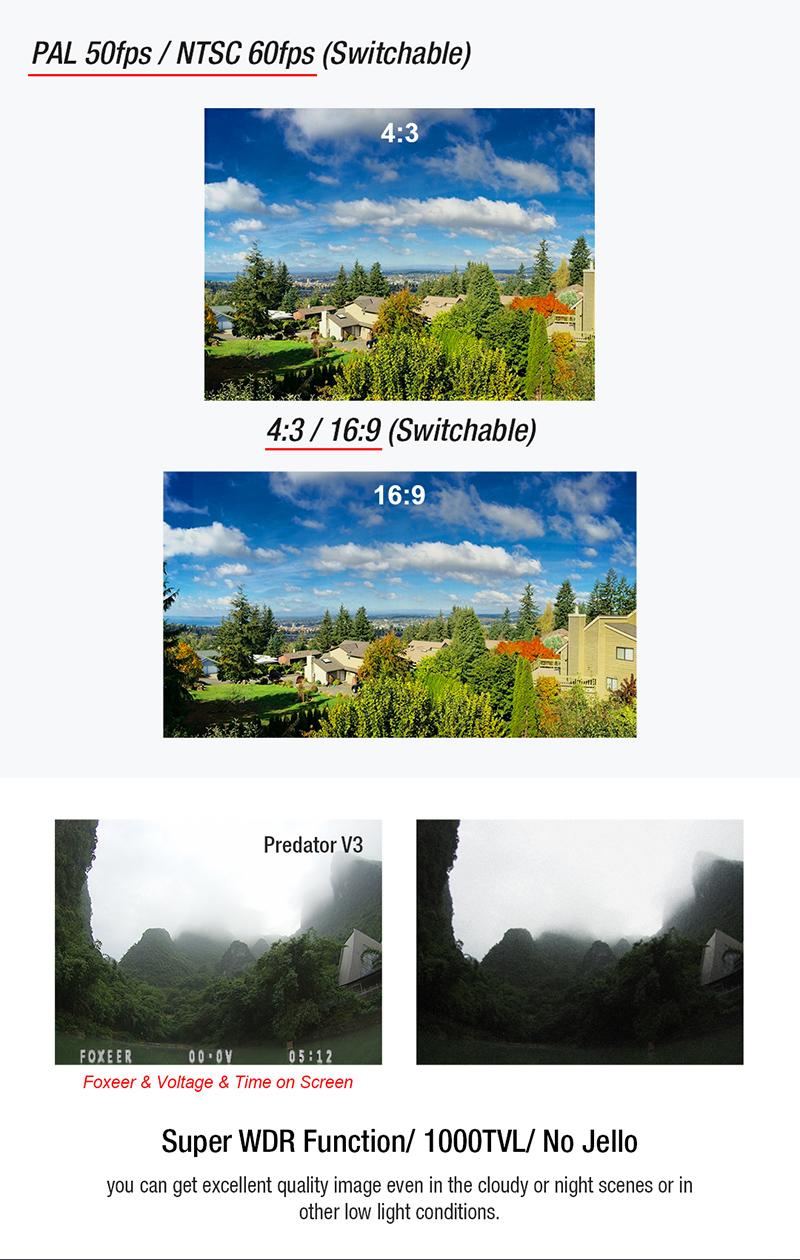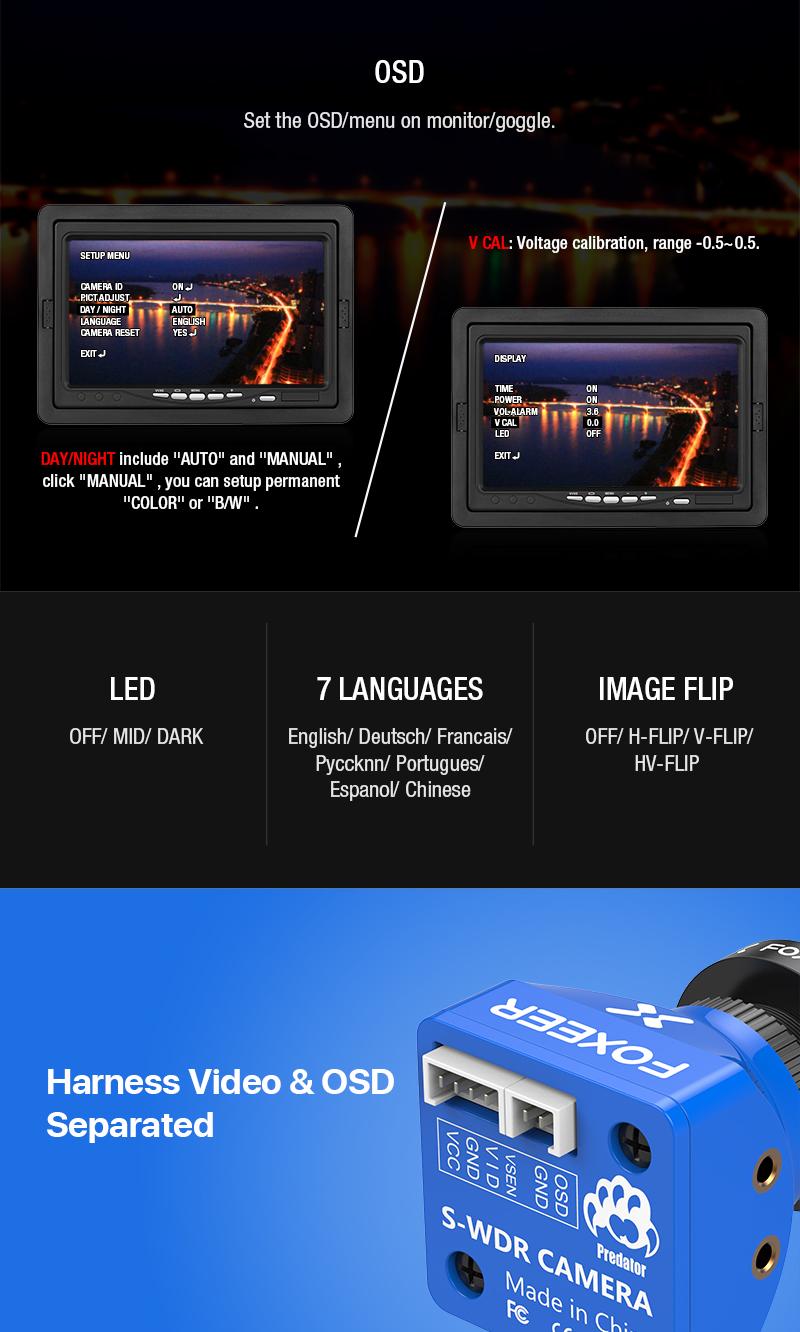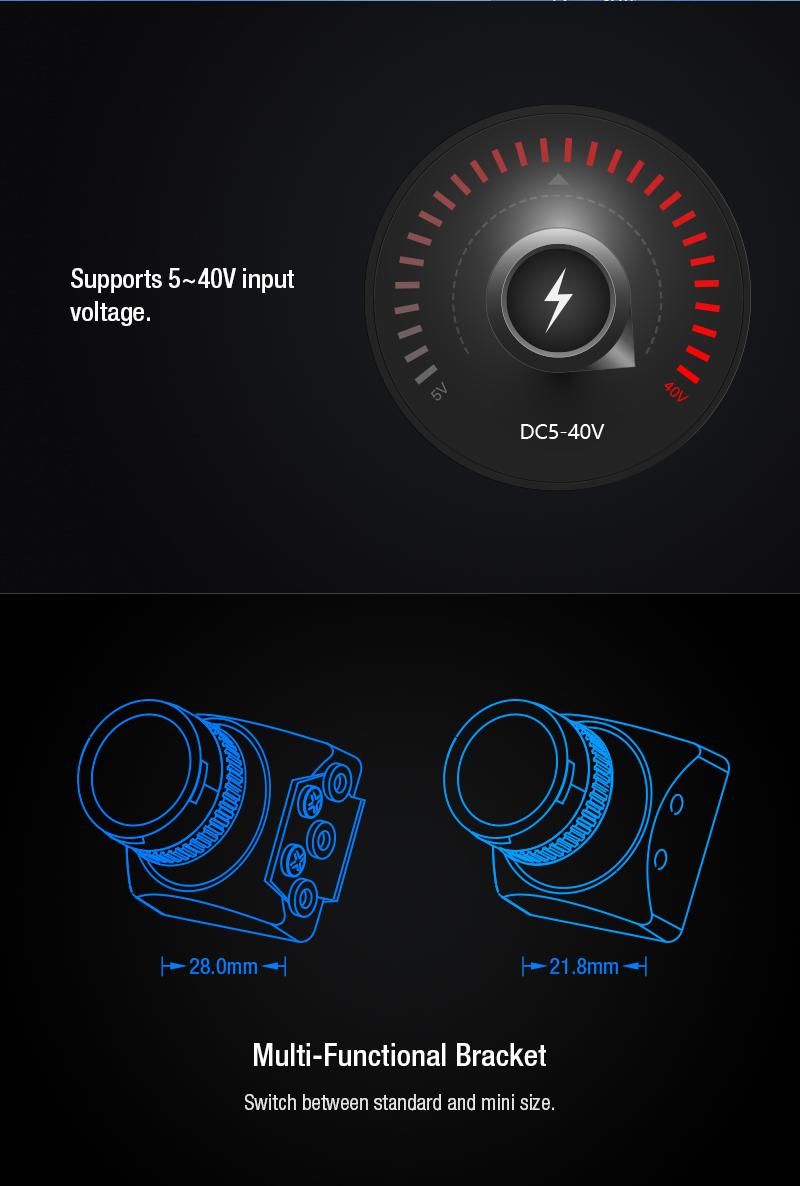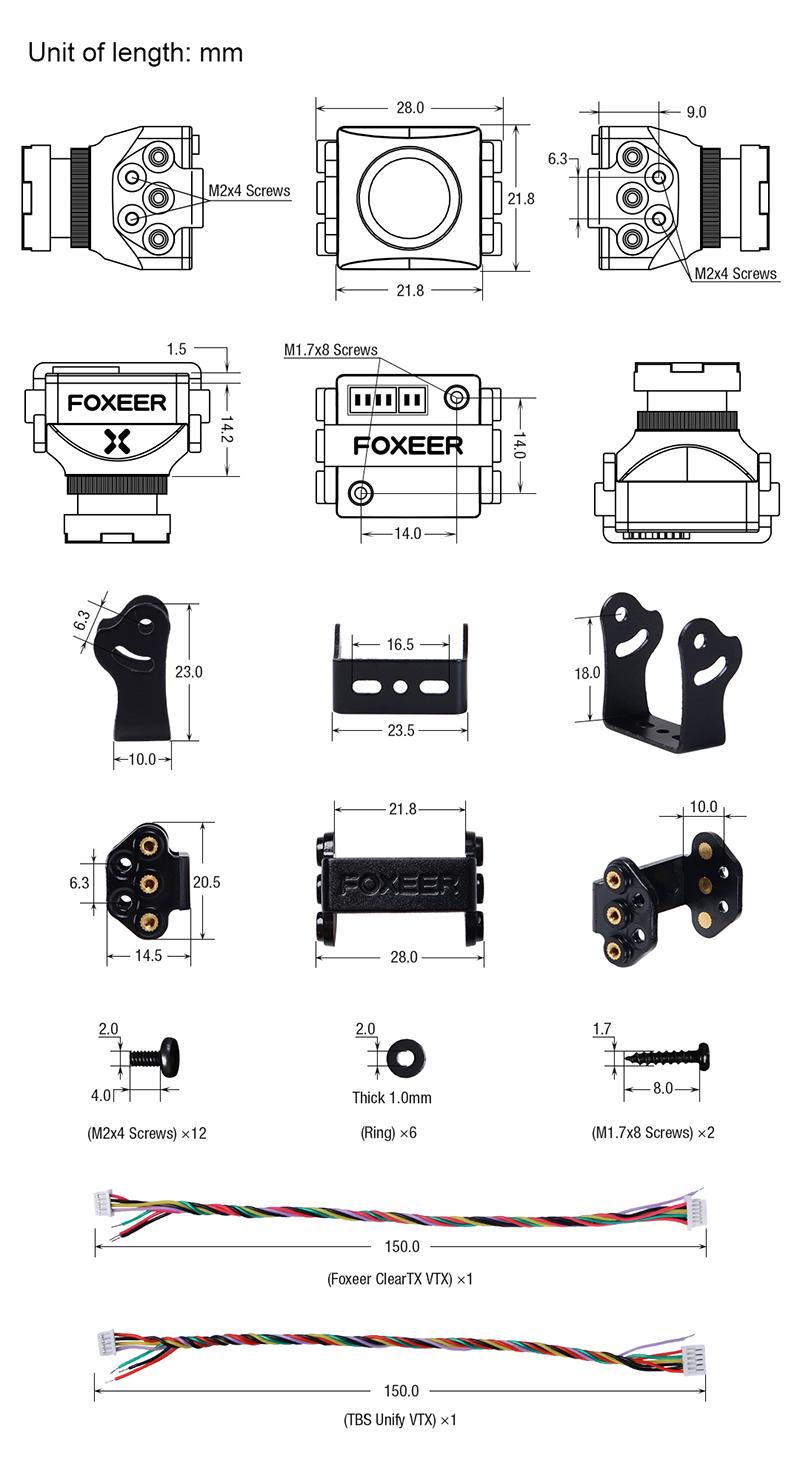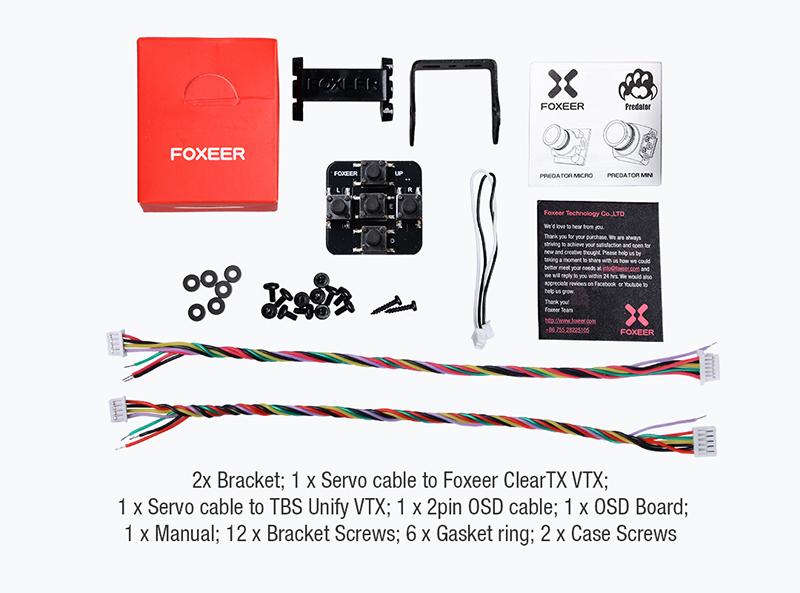 Features:
- Super WDR Function
- 1000TVL / 20mS Latency
- Image Flip / No Jello
- Sharp Clear Image/No Jello
- OSD / 5-40V input OSD 5-40V
- 4:3 / 16:9 Switchable Screen
- Multi-Functional Bracket to enlarge the Camera size

Specifications:
- Brand: Foxeer
- Item name: Predator V3 Mini
- Horizontal Resolution:1000TVL
- Lens :1.8mm or 2.5mm / PAL
- PAL/NTSC Switchable
- Picture scale: 4:3 / 16:9 Switchable
- FOV: 112 degree
- Power: DC 5-40V
- Color: Red
- Size: 21.8*21.8mm, 
- Weight: 8.7g (excluding bracket) 
Includes:
- Foxeer Predator V3 Mini (Red)
- Video Cable
- Manual
- OSD board
- Mount bracket
Great fpv camera , not a massive difference in image quality over the V2 but the fact they can change aspect ratio is a big advantage as I sometimes let my friend fly my drone who has 16:9 goggles . Mega quick delivery as only ordered at 14.58pm and they were at my door before 9.30am the next day.
Write your own review
The item has been added to your basket