Eachine Wizard X220 Ready To Fly FPV Racing and Freestyle Drone inc Lipo and Charger.
Due to popular demand we have decided to stock the original version again.
This is the Wizard X220 Freestlye FPV quadcopter from Eachine.
The Wizard X220 is an excellent all round FPV Racing Drone that is built with high quality equipment and gives you superb flying experience across the 220mm frame. Some of the equipment included is the BLHeli_S ESCs, a 200mW 48CH video transmitter and a 700TVL IR-coated camera. The XT60 battery connector extrudes from the top plate, making installation of the battery a breeze. The video transmitter connector is also extremely easily accessible so all you need to do is to screw on your included antenna. Perhaps most importantly of all, the USB port on the Naze32 board is positioned on the side on the quad so you can simply plug and unplug your quad from your computer! 
If you are new to FPV and looking for a complete kit, this RTF version includes everything that you need to get in the air including a battery and radio.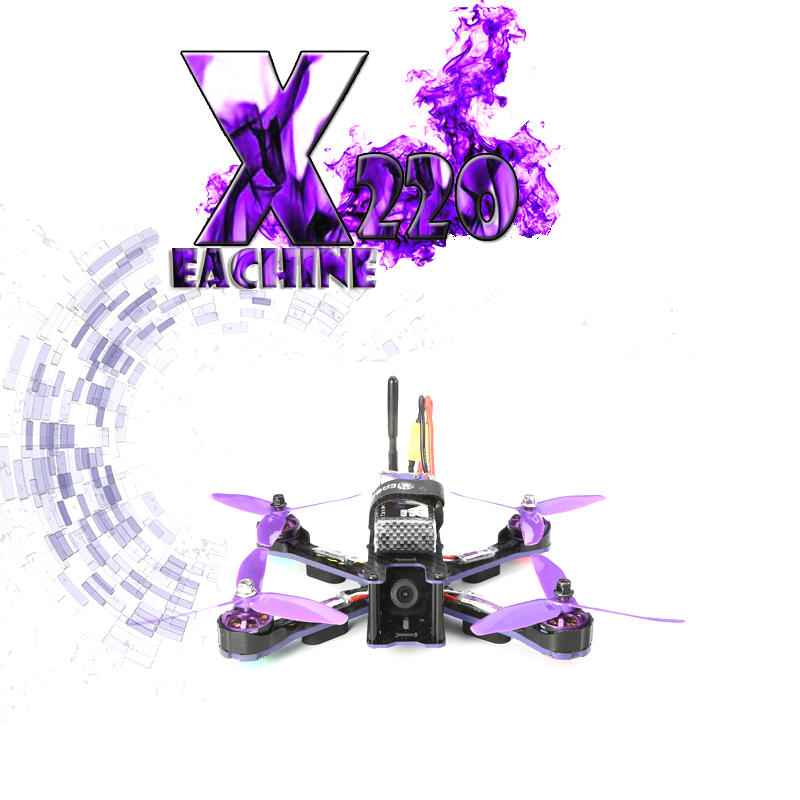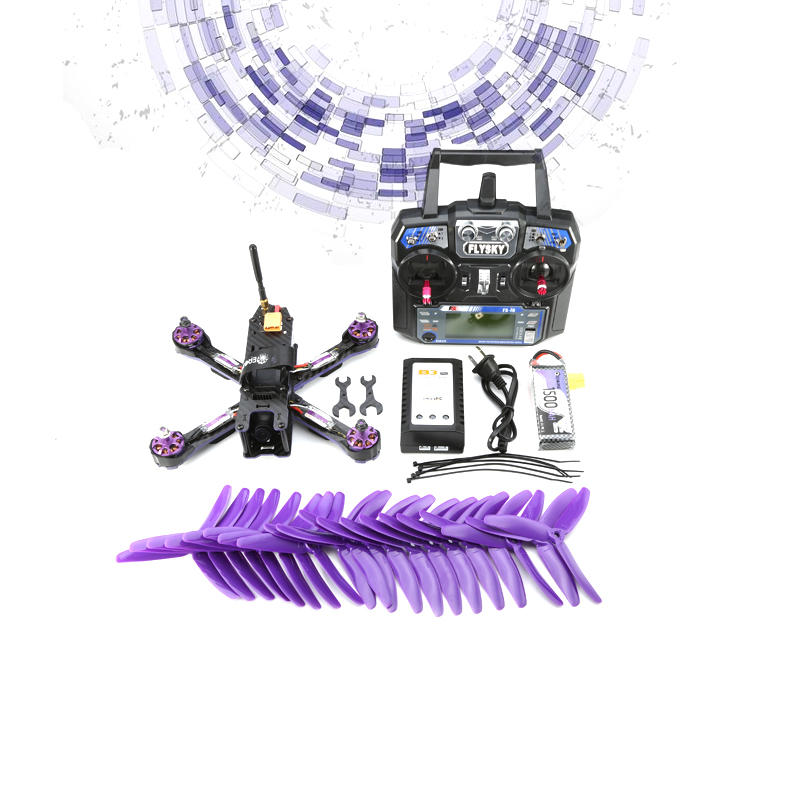 Includes high quality equipment such as BLHeli_S ESCs, 5.8G 200mw 48ch video transmitter and CMOS 700TVL IR-coated camera. 
Comes with in-built LEDs on the motors for easy navigation.
Agile frame at just 220mm across. 
Comes with 20 propellers (10 x CW, 10 x CCW) - plenty of spares for those occasional crashes!
Weighs just 484g with battery.
RTF Version:
1 x Eachine Wizard X220 
1 x Flysky I6 2.4G 6CH remore control
1 x Flysky iA6B receiver
2 x 2205 KV2300 brushless motor CW
2 x 2205 KV2300 brushless motor CCW
4 x Eachine 20A BLHeli_S  ESC
10 x 5040 3-blade propeller purple CW 
10 x 5040 3-blade propeller purple CCW
1 x F3 6DOF Flight Controller
1 x CMOS 700TVL camera 
1 x 5.8G 48CH 200mw transmitter
1 x 3S 11.1V 1500mah 25C XT60 battery
1 x B3 charger (comes with American-style plug with UK converter)
1 x Antenna
1 x Battery strap
2 x Wrench


Eachine X220 Manual Below PDF

My review on the Eachine X220S Wizard. I purchased the Rtf version as was new to drone racing and was pleasantly surprised by the quality of the kit despite the low cost. This kit comes with everything needed to fly and boy does it fly well, very fast and stable and comes with much needed spare props. Other brand of props are available so will never be a issue . Highly recommend this for someone who is new to the hobby and on a limited budget.
Great Racer for the price, very pleased with the advice given over the phone prior to purchase . Comes with all I need to fly and ready to go out the box.
Write your own review
The item has been added to your basket