Emax Babyhawk Race 3" Version now available BNF FrSky Compatible with D8 Mode. 

PLEASE NOTE YOU WILL NEED TO ENABLE D8 MODE IN YOUR FRSKY RADIO Instruction video at the bottom. 
3" Arms and Props and a slightly lower 45000kv motor this will save buying aftermarket arms as this is a genuine emax Babyhawk R 3" Version , Available as PNP requiring receiver and lipo battery or BNF which requires a lipo battery to fly . 
This is the listing for the BNF FrSky Version and we highly recommend the 450mah or 650mah tattu 3s lipos.

Introducing the Babyhawk R, made by racers for racers.
Features:
-High Speed power system featuring RS1106 and the 3 inch propeller
-FC/ESC AIO - Mini Magnum Tower
-136mm Carbon Fiber Frame
-Only weighs 85.4g grams
-Customizable Shell Canopy with adjustable camera positions
-Pre-tuned Betaflight Firmware for optimized flight performance
-OSD integrated with Low-Voltage detection
-40 Channel 5.8g VTX switchable 25/200mw 
-Compatible with EMAX Transmitter/Goggles/Accessories
-Utilizes Micro CCD Sensor Camera
-Accepts 3-4 cell LiPo batteries 
Product list
BabyHawk  Race × 1  (BNF)
Manual ×1
3 inch propeller propeller × 2 
Screw pack×1
Camera adjusting board×1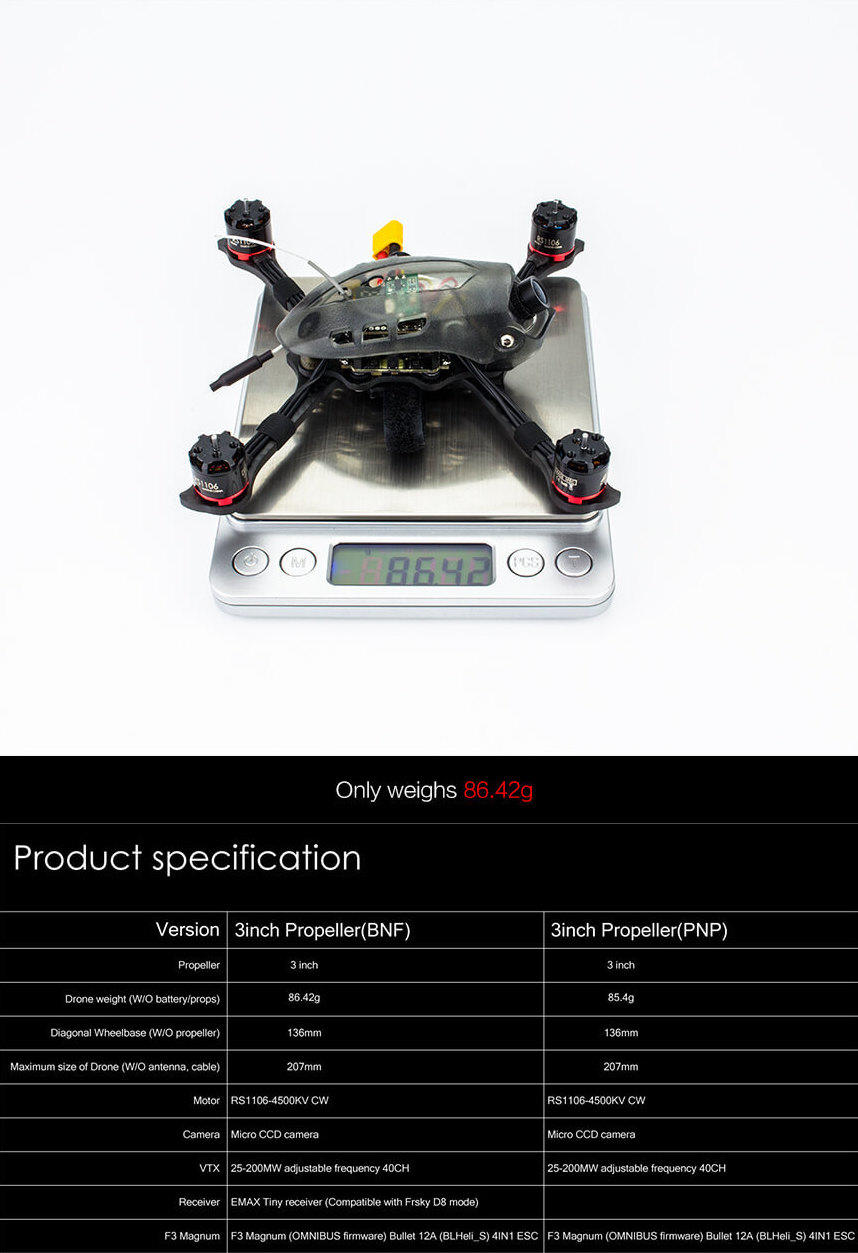 The item has been added to your basket