Emax Femto F3 Flight Controller is a micro Brushless FC that is only 20mm x 20mm and even comes with a built in PDB.

Features of the Emax F3 Femto
STM32F303 CPU
MPU9250 accelerometer/gyro/compass (connected via SPI)
2-6S LiPo battery
Integrated 5V/3A BEC
Dedicated Sbus and serial RX with 5v ,Spektrum 1024/2048, SBUS, XBUS, SumD and SumH RX with built-in inverter
Supports direct connection of 3.3v Spektrum Satellite receivers
Telemetry support (frsky telemetry, smartport, and HoTT telemetry)
Dedicated PPM receiver input
Buzzer support
Dedicated output for programmable LEDs - great for orientation, racing and night flying. (Currently mutually exclusive with the Transponder)
BLHeli Passthrough ready(connect BLheli suite)
2.0 mm pin headers
80A Current tolerance (PDB)
Integrated Battery monitoring
Use all the features all the time; e.g. Connect your USB + SmartPort + SBus + LED Strip + Battery Monitoring + 4 motors - all at the same time!
20x20mm board
Weight 2.2 grams
UART3 (RX3)
Use for Spektrum Satellite RX, Spektrum 1024/2048, SBUS, XBUS, SumD and SumH RX, etc.
UART2/PPM - Serial RX or PPM RX + Telemetry
Use RX2 as PPM receiver. Use TX2 as telemetry output when using PPM.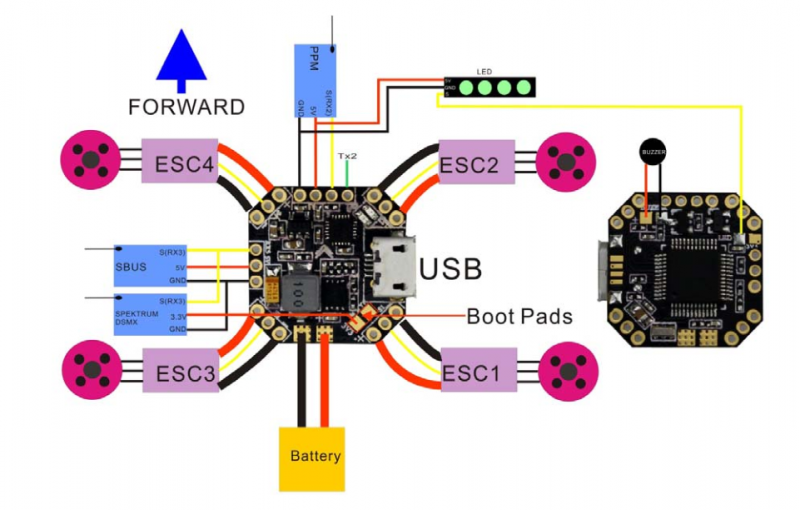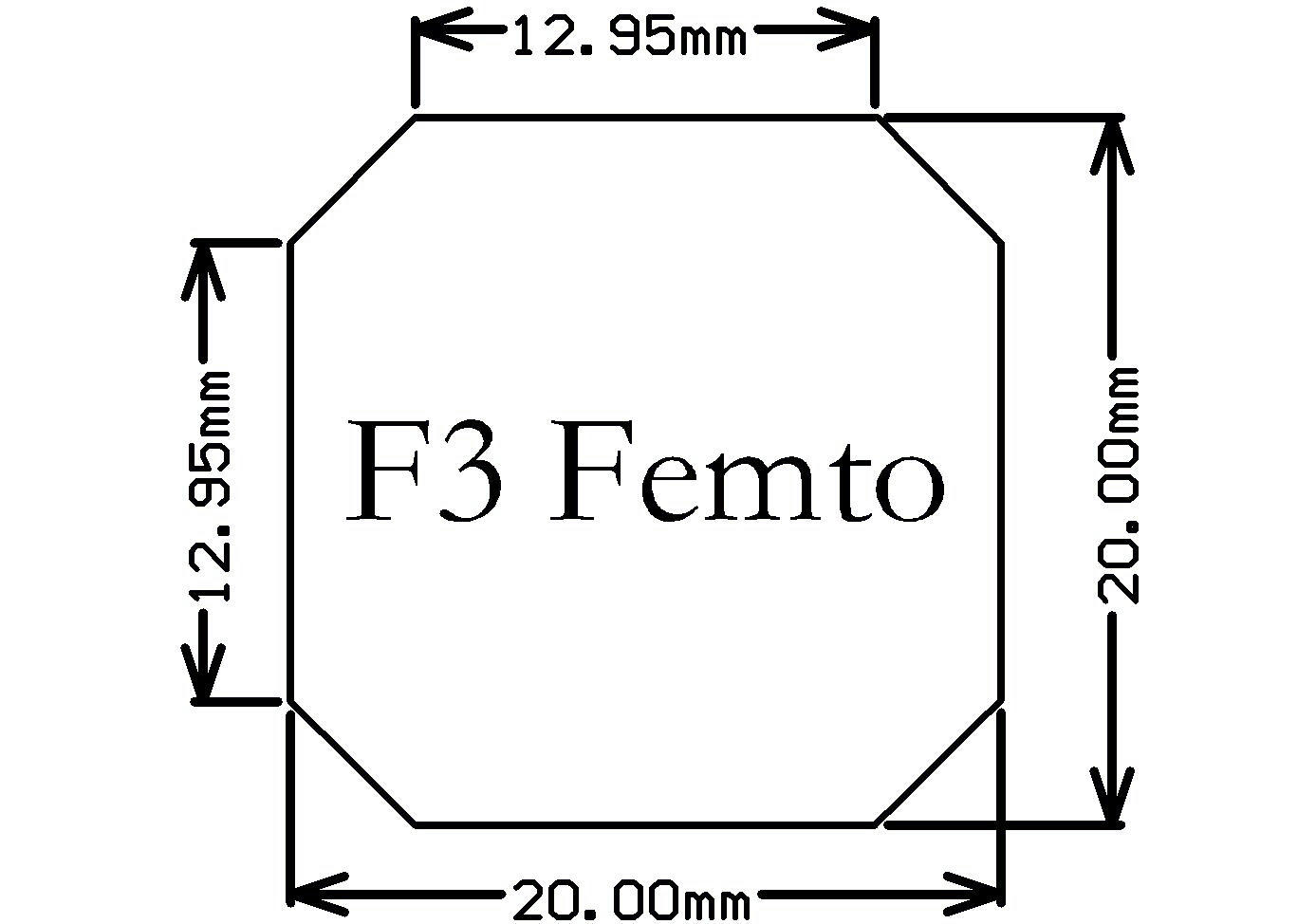 Note : Please always test the board first using usb connection as returns cannot be accepted once the Flight Controller as been soldered.
The item has been added to your basket