Emax TinyHawk BNF Brushless Micro Drone
---
QuadCopters Price Match
Emax TinyHawk Brushless Micro Whoop Style FPV Drone Bind and Fly .
From the makers of the Babyhawk and Hawk 5 Emax have already proven themselves in the fpv and drone world for making fantastic models and this one will be no exception.
Featuring a durable shell with motors down design and using 15000kv Brushless motors this is going to be one of the fastest whoops on the market. Perfect for both indoor and outdoor flights.
F4 Processor with super fast gyros and smart audio makes the TinyHawk a very popular choice.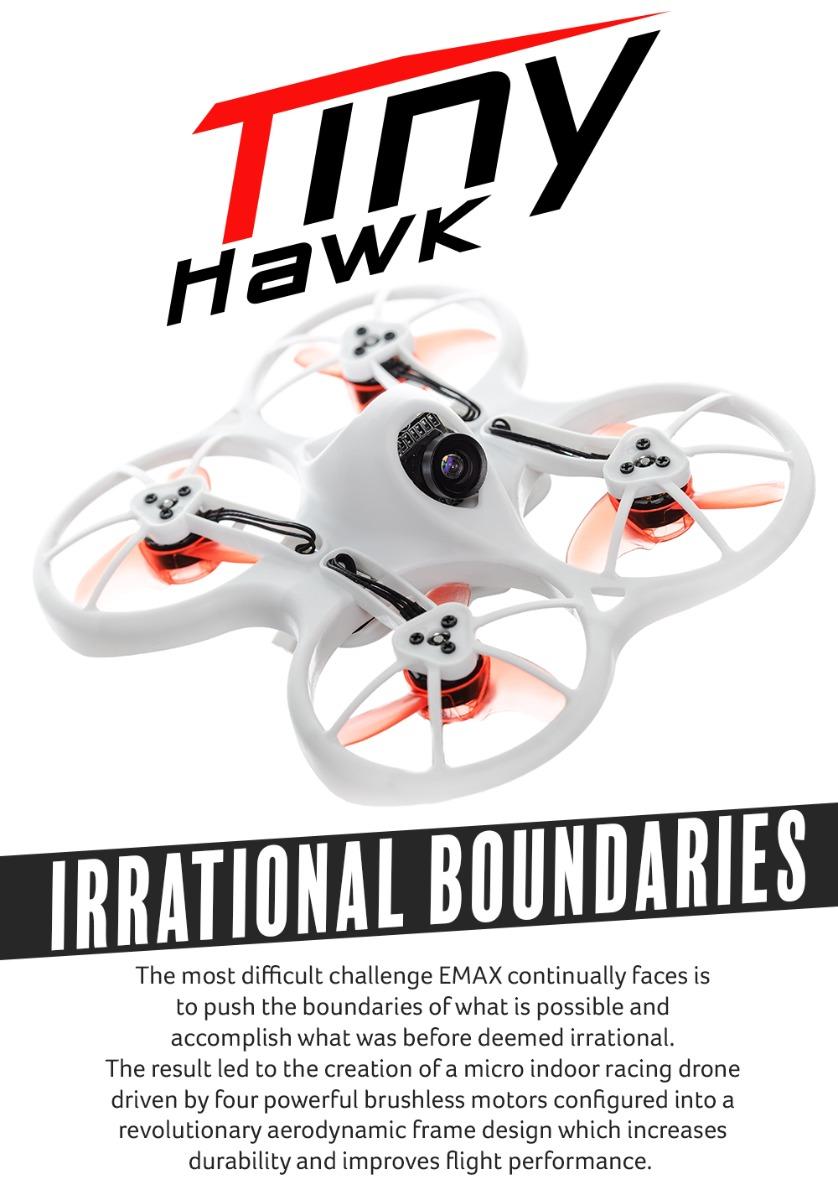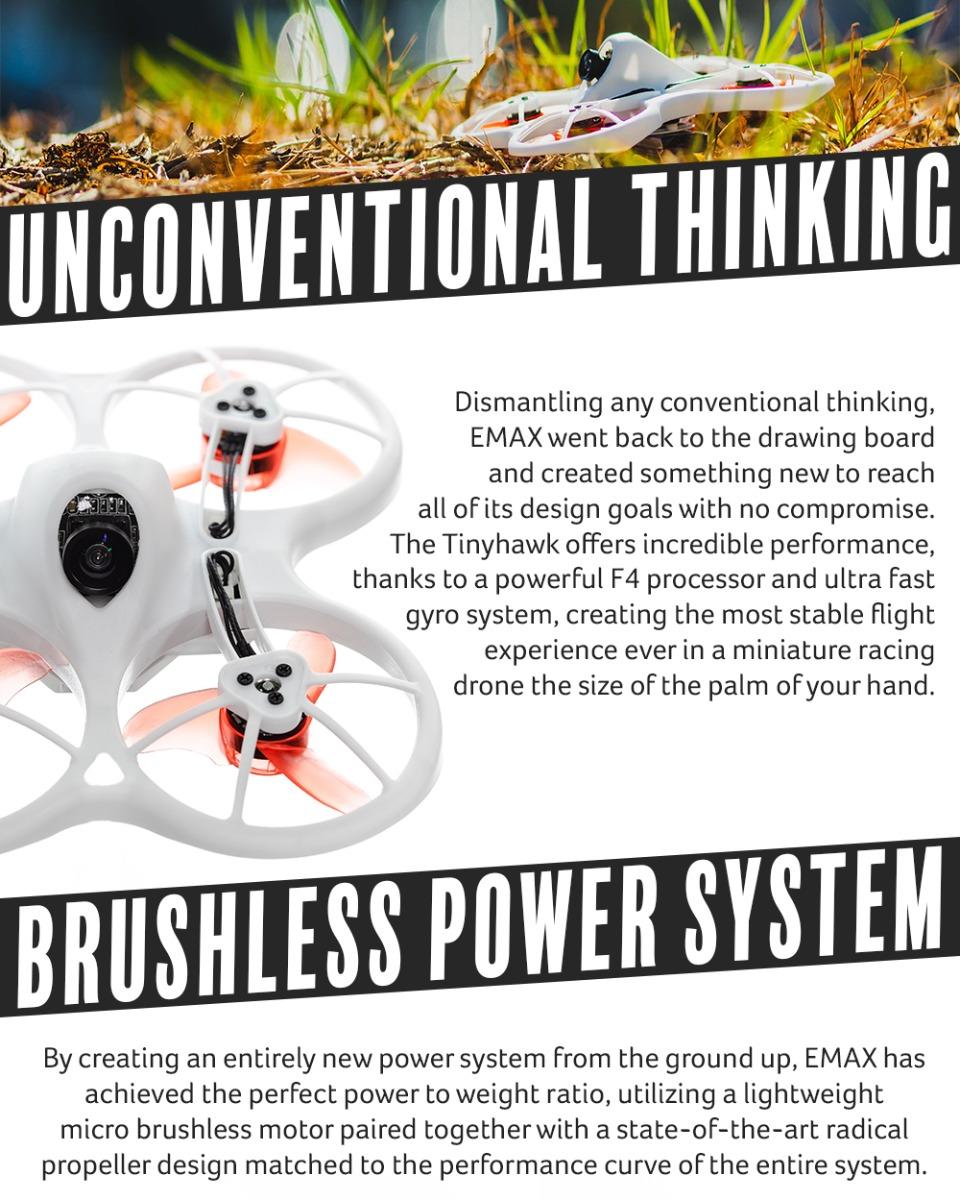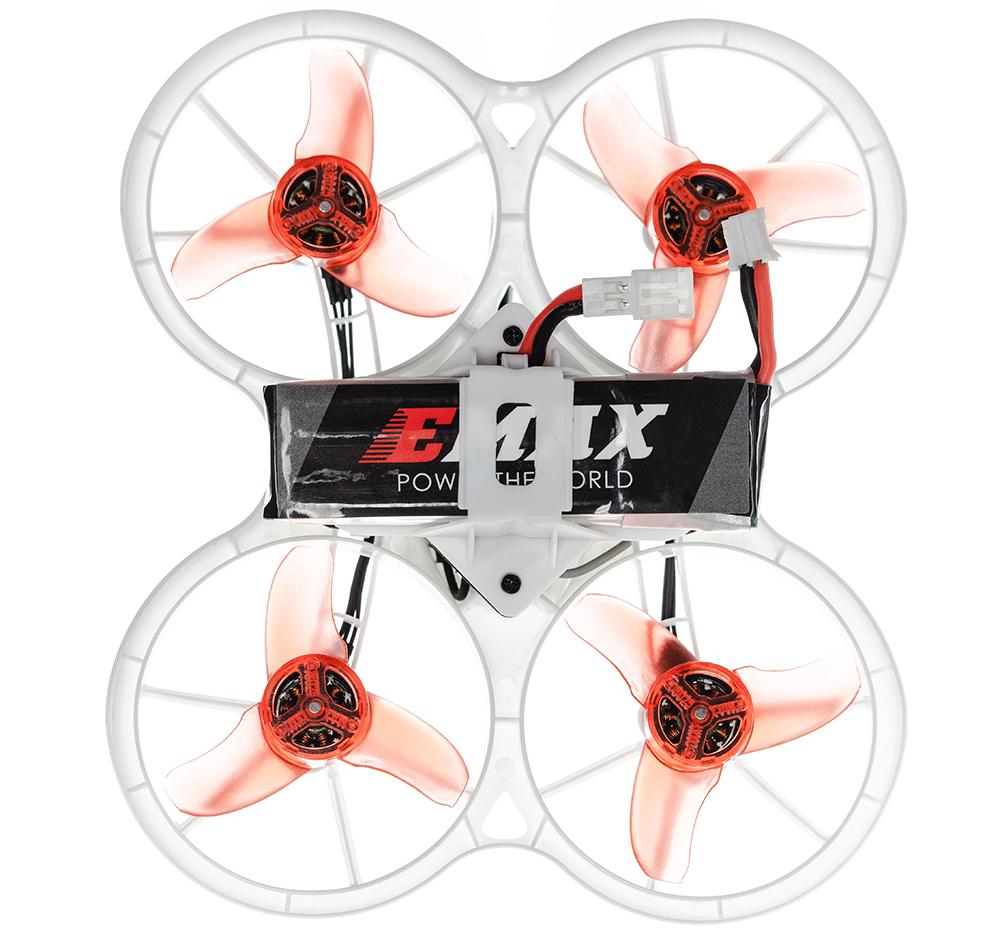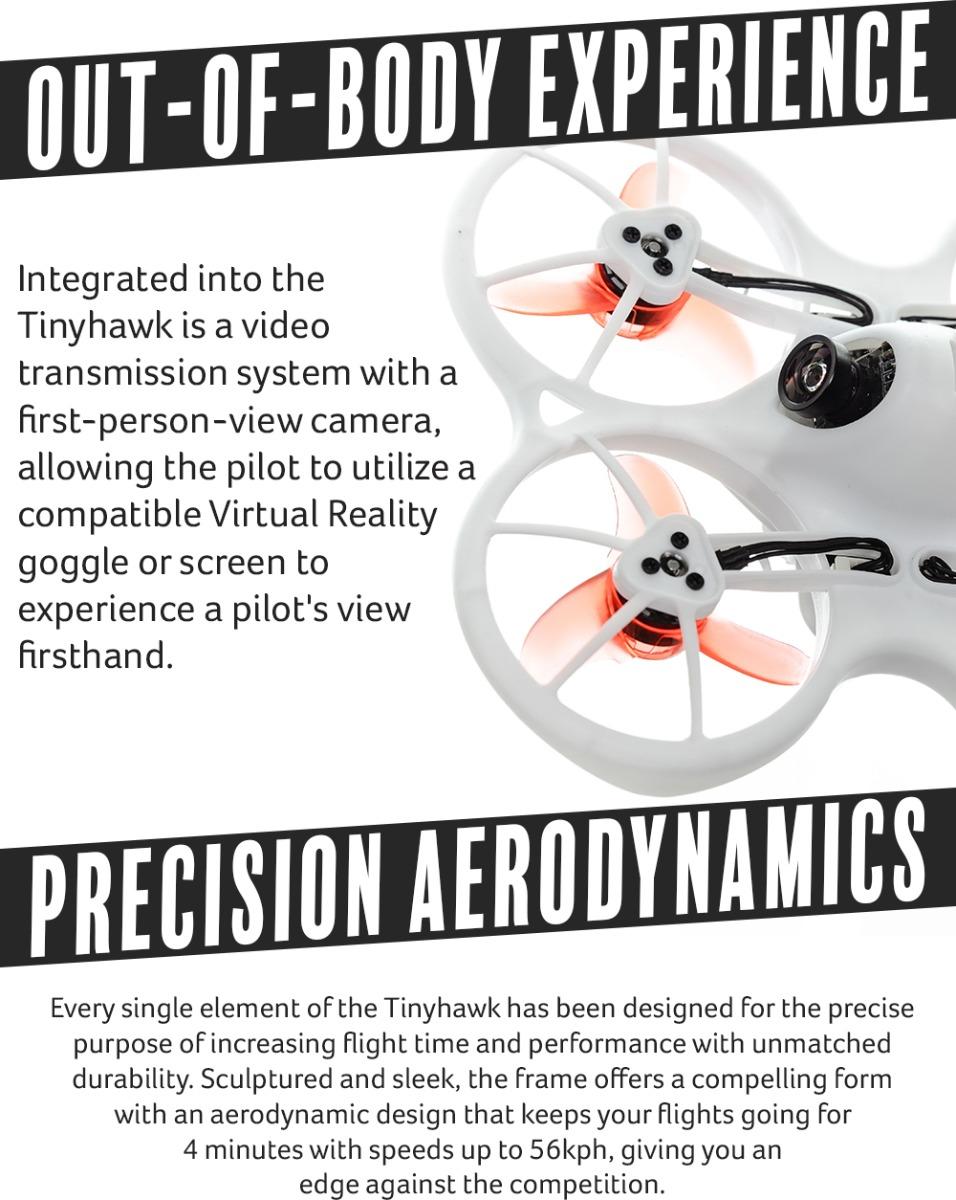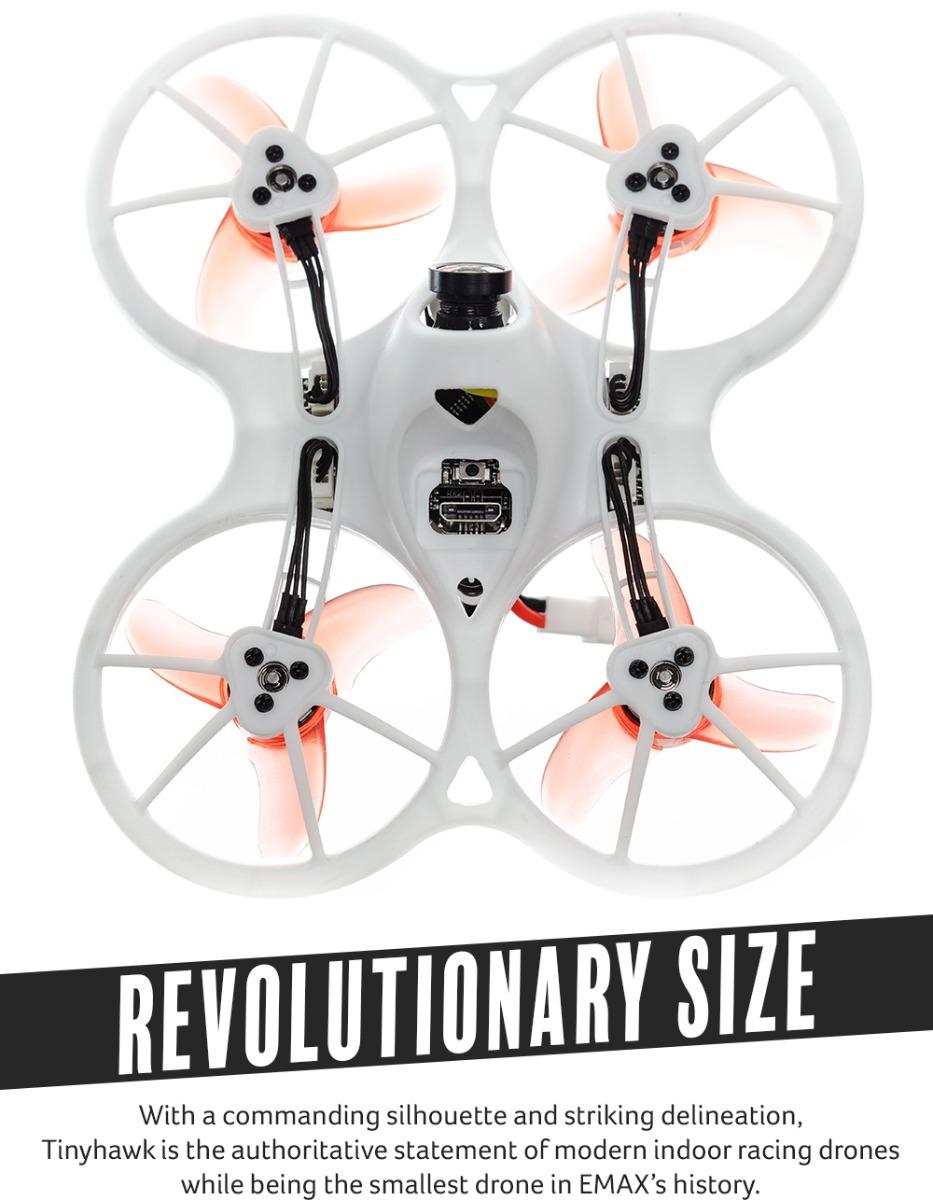 Key Features of the Emax Tinyhawk

75mm Indoor racing drone
08025 brushless motor with durable ball bearing for increase flight and low maintenance 
Durable polypropylene plastic frame with propeller guards
Motor beeper function. Find your tinyhawk after a crash
Speeds up to 56kph
Up to 4 minutes flight time on single battery
Fast F4 Processor for smooth stable flight characteristics 
MPU6000 gyro for vibration free operations
Unique inverted motor design to keep CG as low as possible to fit in the smallest of spaces
25mw VTX and 600tvl Camera included for fun FPV flight via FPV style goggles
Smart Audio function to change VTX channel via your transmitter
OSD settings control to customize flight feel
Pre-tuned from factory with expert pilots and new pilots in mind. 3 rate profile settings for all types of flying feel
Plug in type motors for easy maintenance 
1s High Voltage (HV) 450mah lipo included
Frsky compatible D8 receiver built in to FC
Custom carbon fiber themed carrying case

Frame Properties:
Size: 75mm motor to motor L 110mm x W 95mm x H 39mm
Dry Weight: 29g
All Up Weight: 42g with 450mah 1s Battery
Frame Material: Polypropylene
Propeller Properties:
Diameter: 40mm
Blades: 3
Pitch: 23mm
Weight: 0.5 g
Motor Properties;
Stator: 8mm x 2.5mm (08025)
Kv: 15000kv
Weight: 2.5g
Bearing Size: Φ1.5*Φ4*2mm
Shaft Diameter:  Φ1.5mm
Propeller Mount: Press Fit Over Bell
Main PCB:
Flight Controller: F4(MATEKF411 firmware)
ESCs: 4in1 3A 
Receiver: EMAX Tiny receiver (Compatible with Frsky D8 mode)
Battery Connector: JST-PH2
Camera and VTX:
VTX Power: 25mw
Channels: 37CH
Camera Properties: 600TVL CMOS
Smart Audio
Battery:
Voltage: 1s 4.35v HV
Capacity: 450 mAh
Discharge rating: 80c/160c

Included in package:
Light weight soft carry case, with carbon fiber look
Tiny Hawk indoor flying drone
USB High Voltage capable 4 port USB Charger
1s High Voltage (HV) 450mah lipo battery.
Emax Tinyhawk is the best thing I've owned for a long time. This thing tears my official tiny whoop up and spits it out. This is how good the Tinyhawk really is. Worked flawlessly but I had to enable D8 mode on my Frsky for it to bind. Other than that no issues at all.
Write your own review
The item has been added to your basket