Emax Tinyhawk II RTF Micro Drone inc FPV Goggles
---
QuadCopters Price Match
We do not currently have stock of this item and would now recommend the BETAFPV Advanced Kit 2 as it features better Goggles with a built in DVR  so can record your flight and Radio that can do multiple FRSKY Protocols and also be used on Simulators. 
Emax Tinyhawk II fully RTF Ready to Fly Micro Drone, Start your FPV adventure right here with this extremely fast and agile Tinyhawk 2 brushless racing whoop. 
Kit contains everything you need including the Emax Tinyhawk 2, Radio Transmitter, FPV Goggles, Carry case, Batteries and Charger. Now you can rip the skies and start FPV flying for yourself.
FLY In full fpv mode thanks to the built in camera on the drone and the goggles that receive the image from the Quadcopter in realtime from your FPV goggles.
This is one of our best selling kits and we have love flying ours round the office.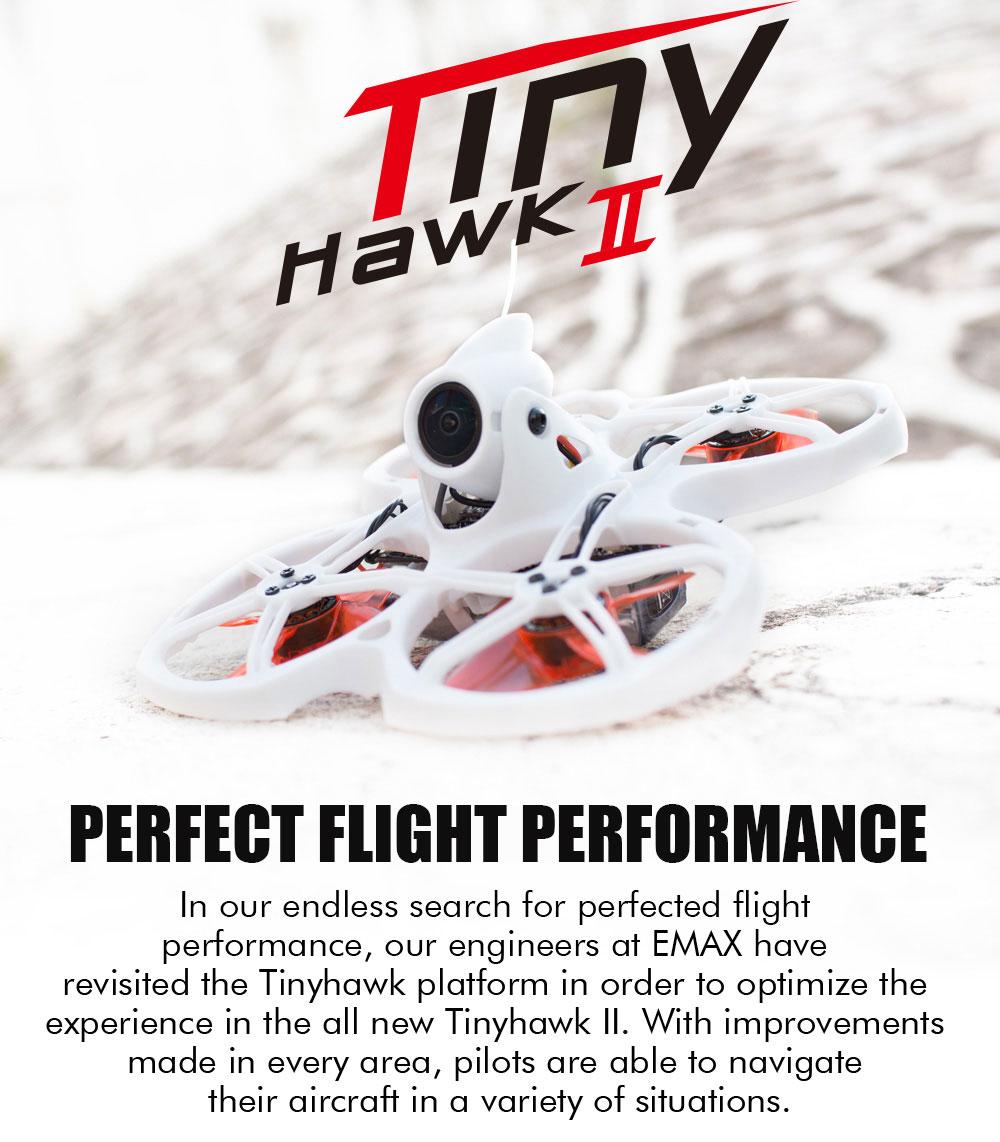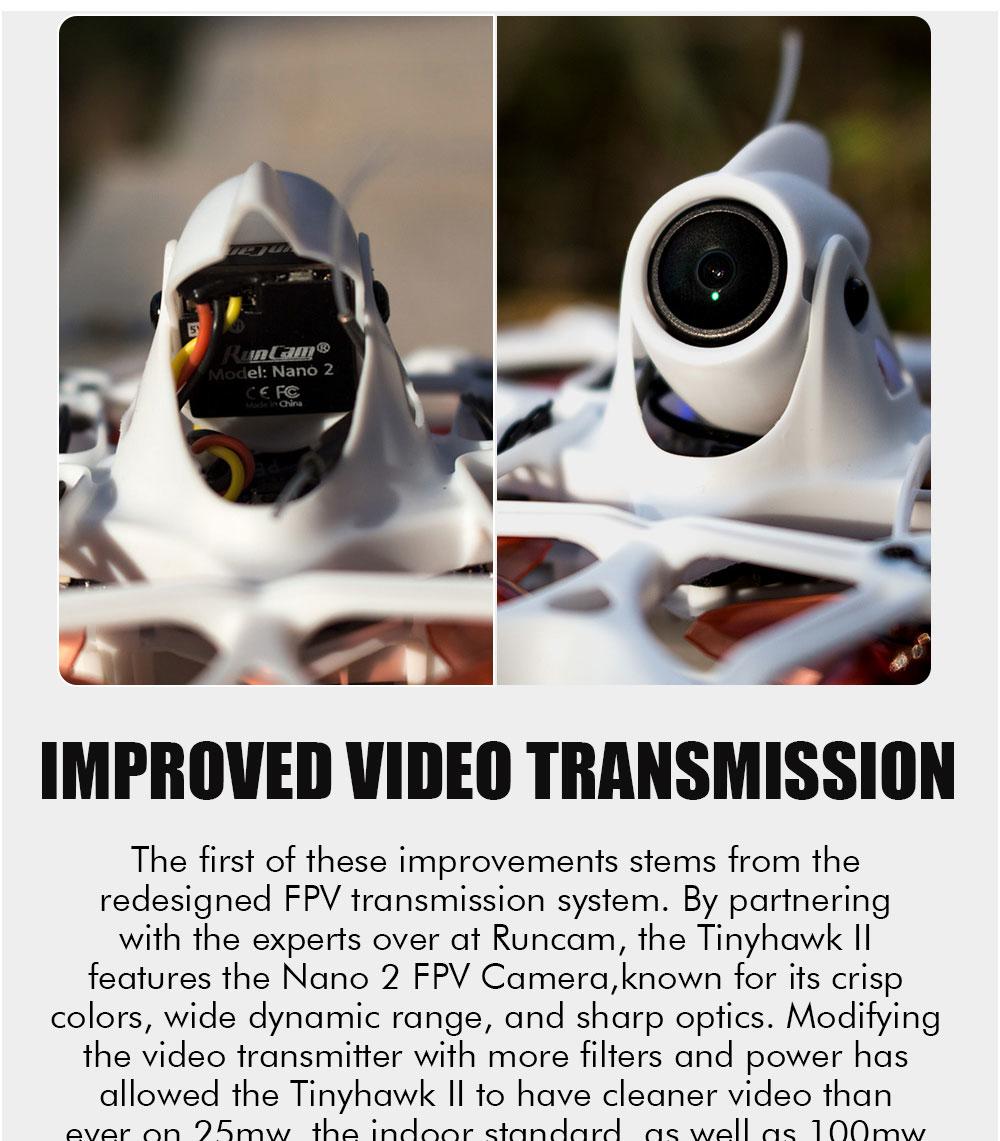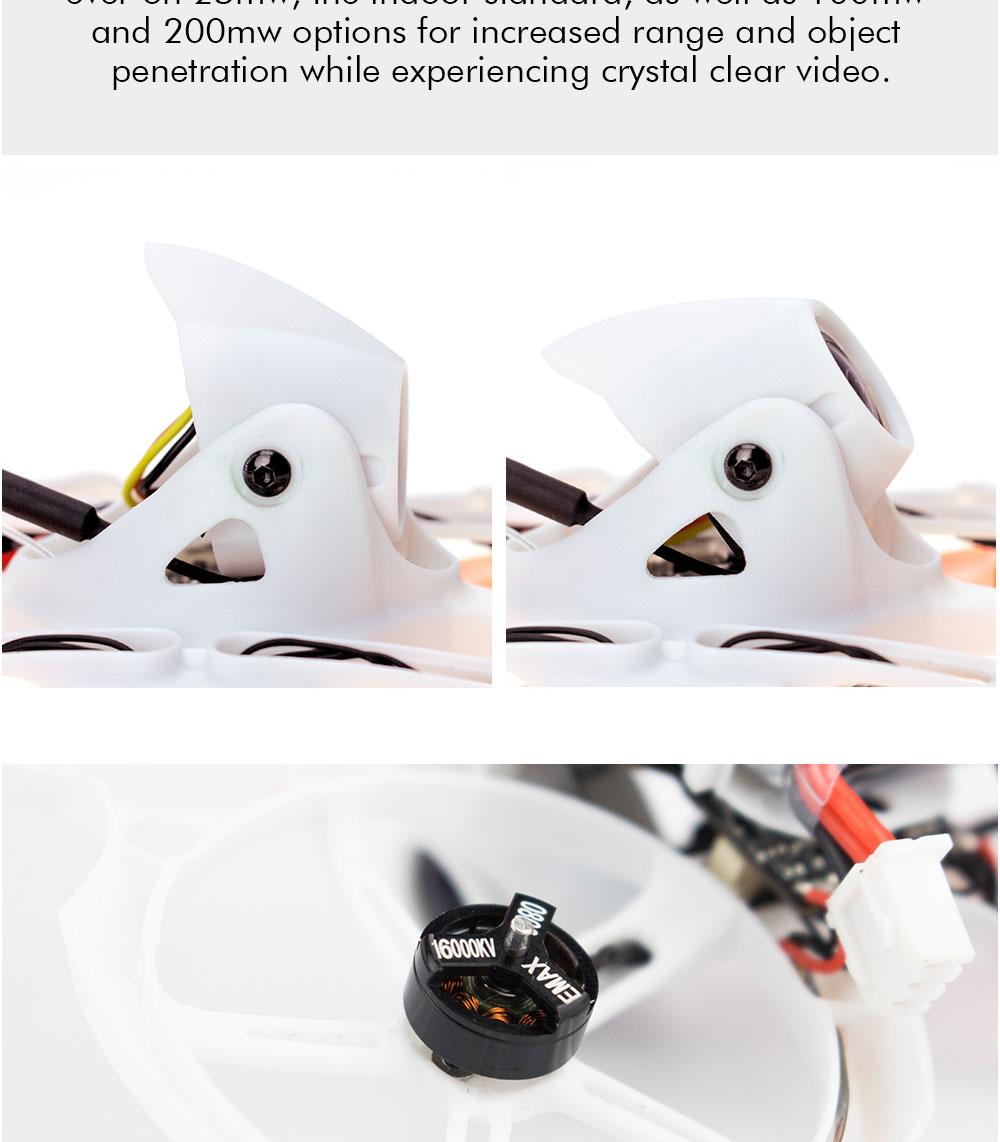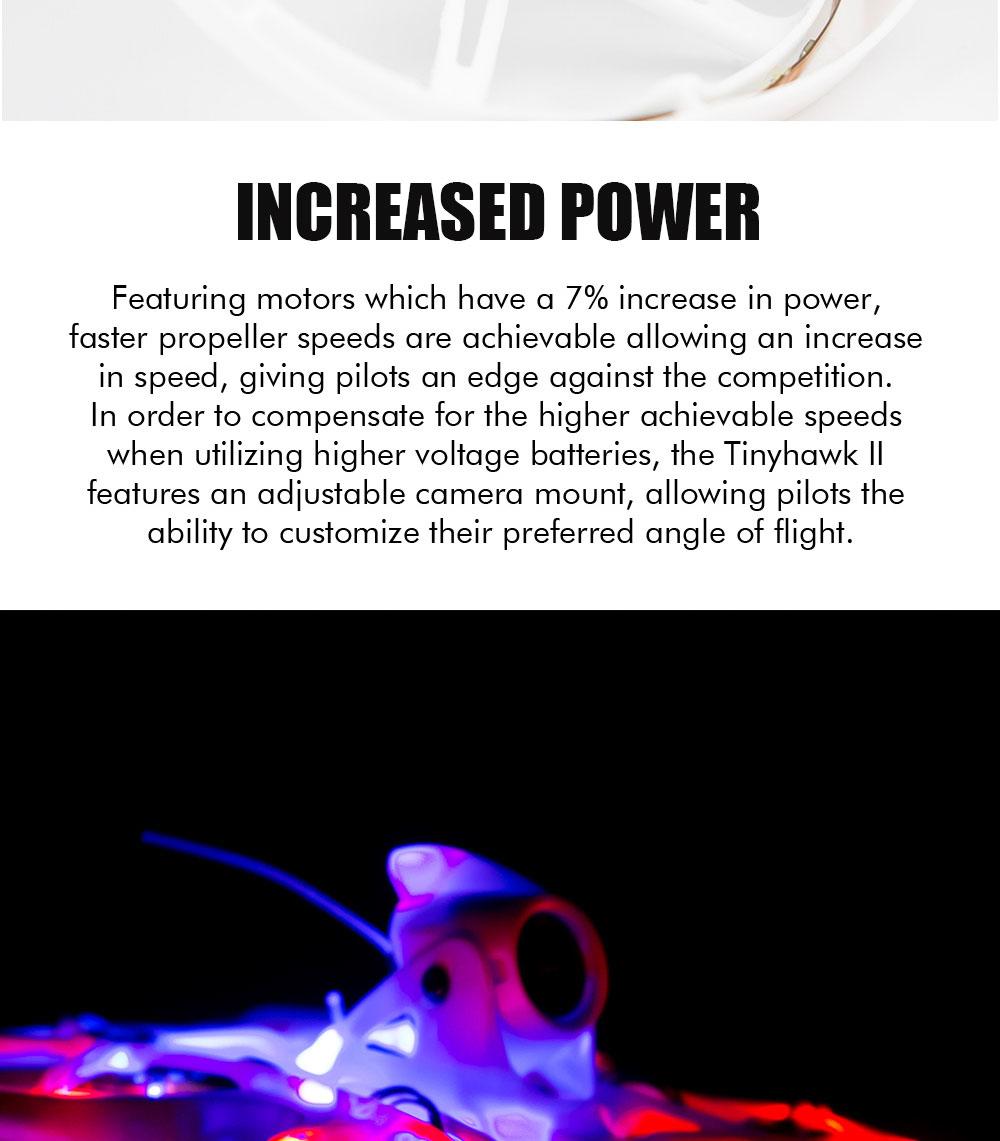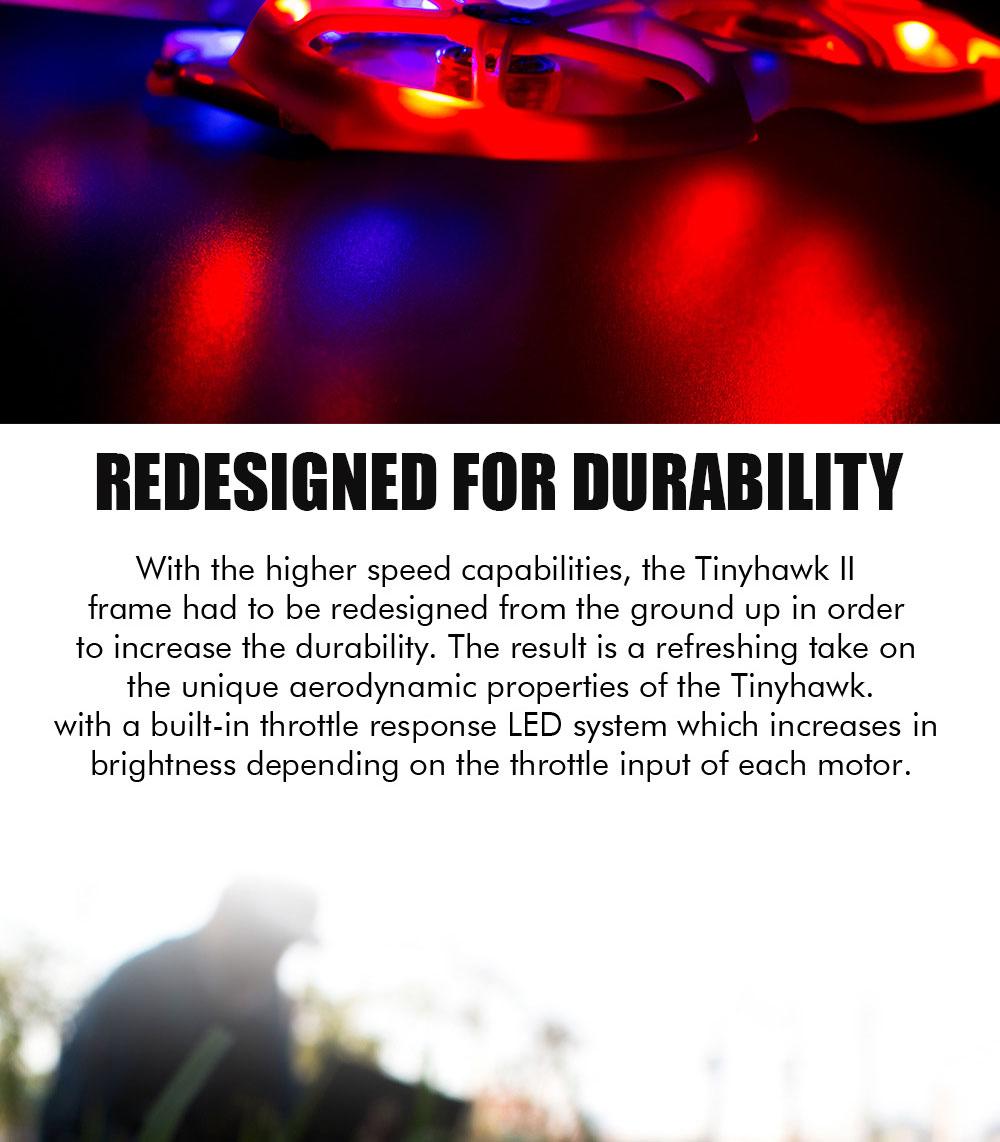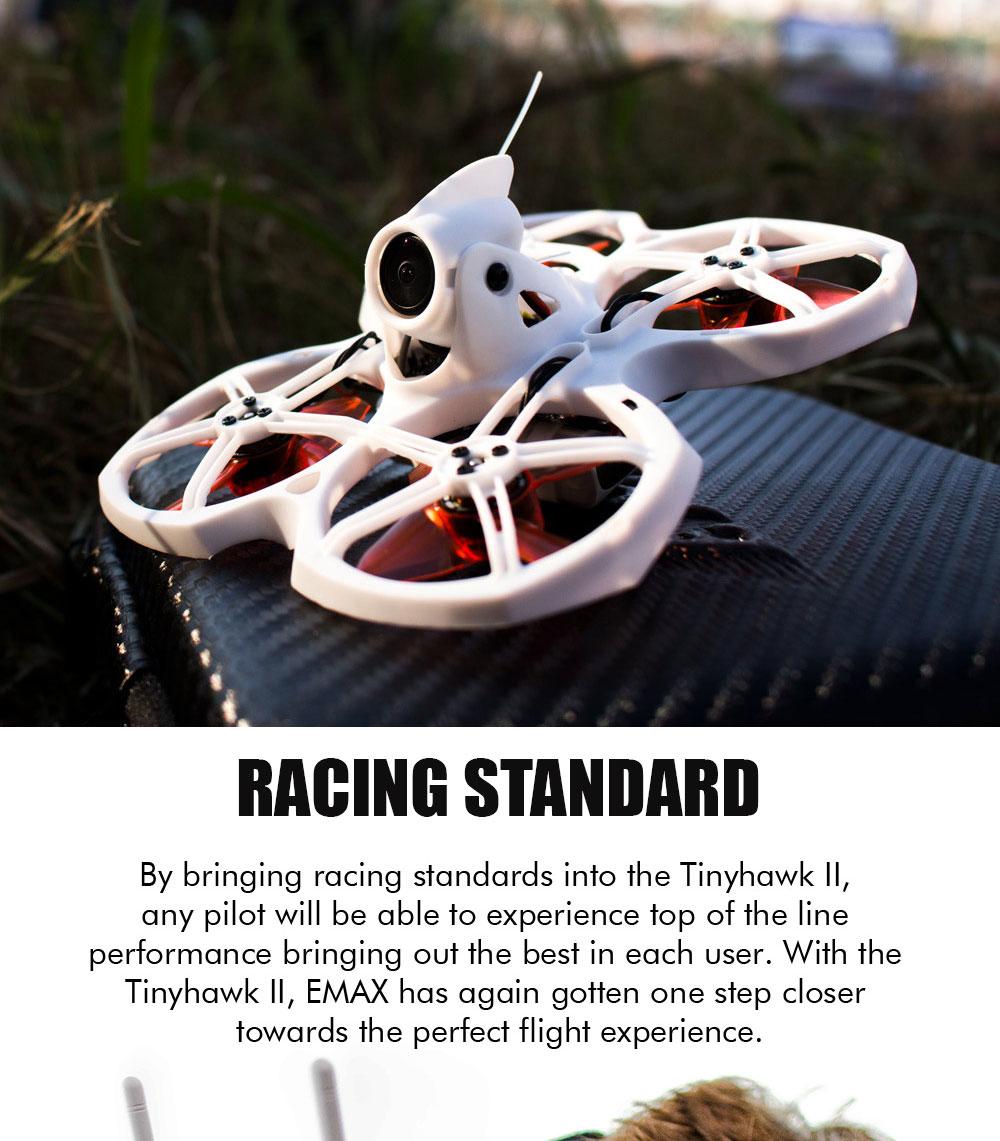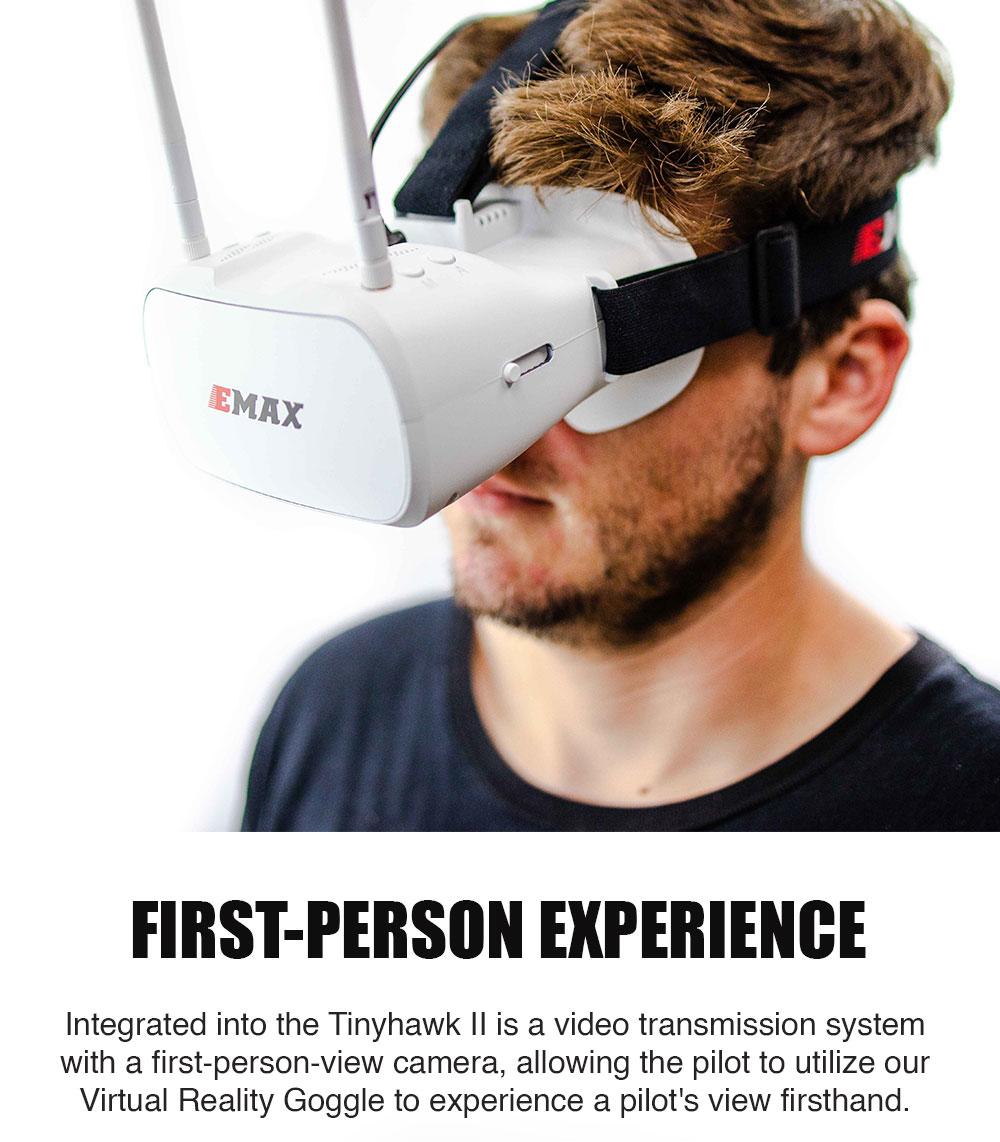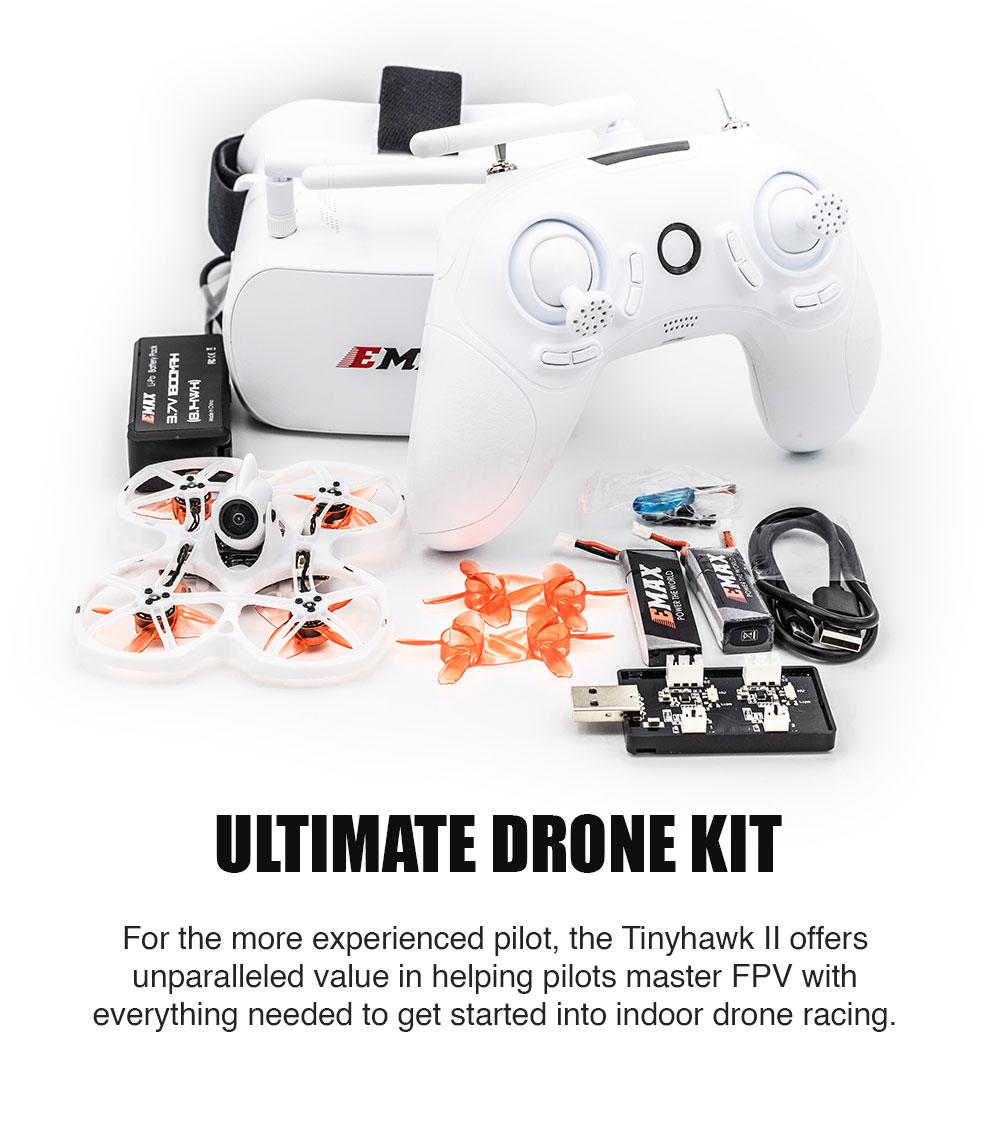 * Frame
Wheelbase: 75mm
Dry Weight: 31.2g
All Up Weight: 43.5g with 1x 450mAh 1S battery
Frame Material: Polypropylene
* Motors
Stator Size: 0802
Kv: 16000kv
Propeller Mount: Push-On Avan TH-style
Propeller: Avan Turtlemode 4-Blade
* All-In-One (AIO) Flight Controller
Flight Controller: F4 (MATEKF411RX Firmware)
ESC: 4-in-1 5A BlHeli_S
Receiver: EMAX SPI Receiver (Compatible with FrSky D8 mode)
Battery Connector: JST-PH2.0
* FPV System
VTX Power: 25/100/200mw Switchable
Channels: 37CH incl. Raceband
Camera: RunCam Nano 2 1/3" 700TVL CMOS
Smart Audio Connected
* Includes
1x Tinyhawk II FPV Racing Drone
1x EMAX Transporter 5.8G FPV Goggles
1x EMAX Transporter 18650 Goggle Battery Pack w/ USB Charging
1x EMAX E6 Transmitter
1x EMAX 450mAh 1S HV Battery
1x EMAX 300mAh 2S HV Battery
2x CCW + 2x CW Spare Props
1x 1S-2S USB LiPo Charger
1x Screwdriver + Hardware Kit
1x Micro USB Charging Cable
1x Faux Carbon Fiber Carrying Case
Emax Tinyhawk Review I purchased the Tinyhawk rtf kit after a lengthy chat in store about various options for getting into the hobby , The knowledge the staff have at Quadcopters was so genuine and can tell they all have a real passion. I have to say the kit does not disappoint and for the price and what you get is very good value and flies real easy and if you change modes it goes even faster and harder to fly but that's what I wanted. Something I can learn with before stepping up into bigger racing drones. Thanks again to the staff for making it a great experience visiting you.
I couldn't agree more with the previous review which actually convinced me to buying the Tinyhawk Kit, Everything you need is in this kit and although the goggles are only basic they are fine for the job and create a very immersive experience . Myself and son love it so much we are going to buy a second set so we can have races round the house .
Complete rubbish. Lasted a month. Do not buy EMAX
Write your own review
The item has been added to your basket