Exway X1 Electric Skateboard LongBoard
---
QuadCopters Price Match
The Smartest Electric Longboard on the Market Exway X1 
A very advanced and easy to ride and control skateboard packed with features and offers such a smooth ride and great handling characteristics.
The ultimate Boys toy with very good reason these are so much fun to have and ride.
Intelligent Core - Custom sensored FOC ESC
Custom sensored FOC ESC guarantees seamless switch between Sensored mode and Sensorless mode. Starting in sensored mode and transitioning to sensorless mode allows you to have a smooth start-up and more powerful running speed.
Curved throttle response for smooth starts and acceleration

Four modes to limit speed

Highly customizable App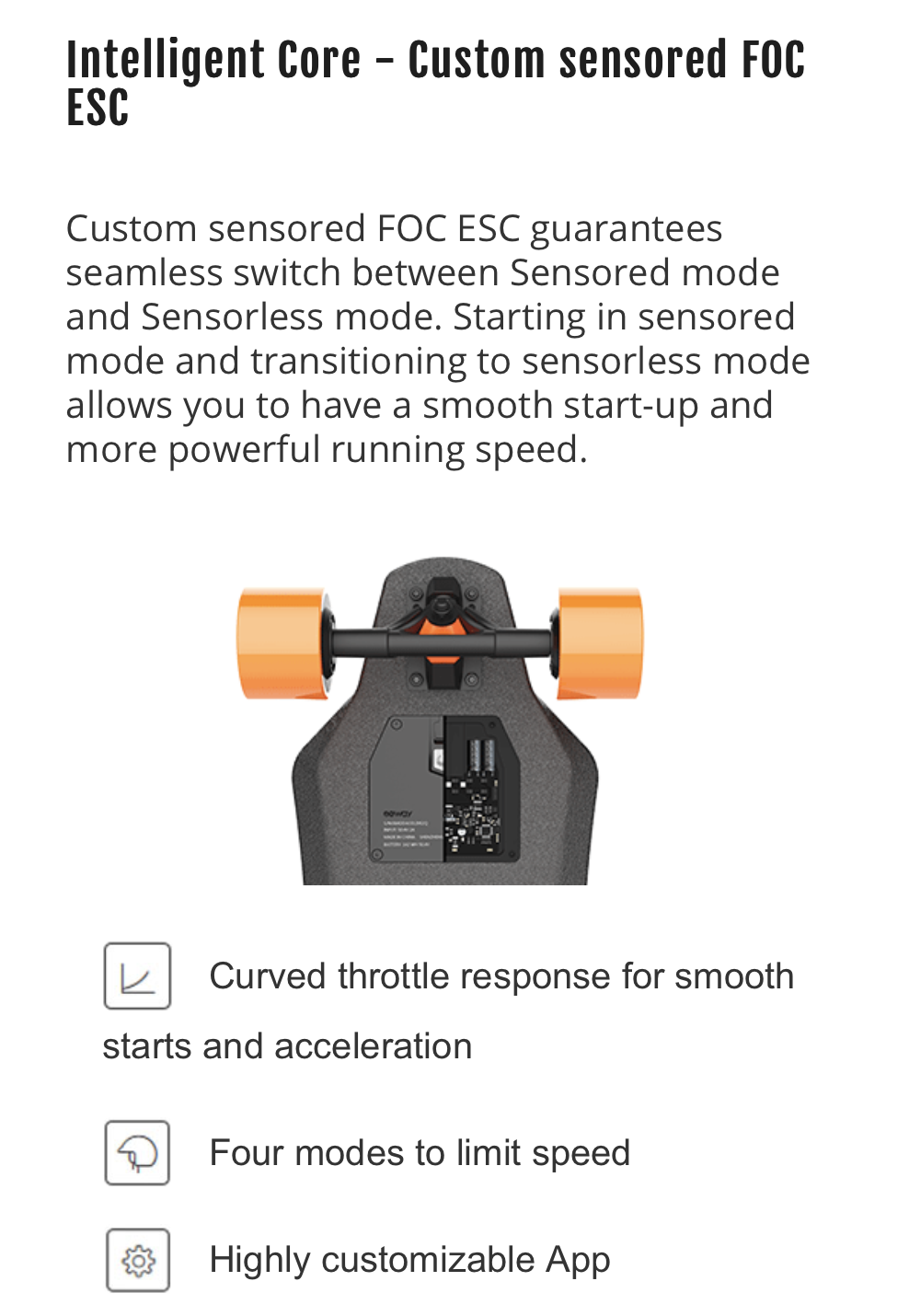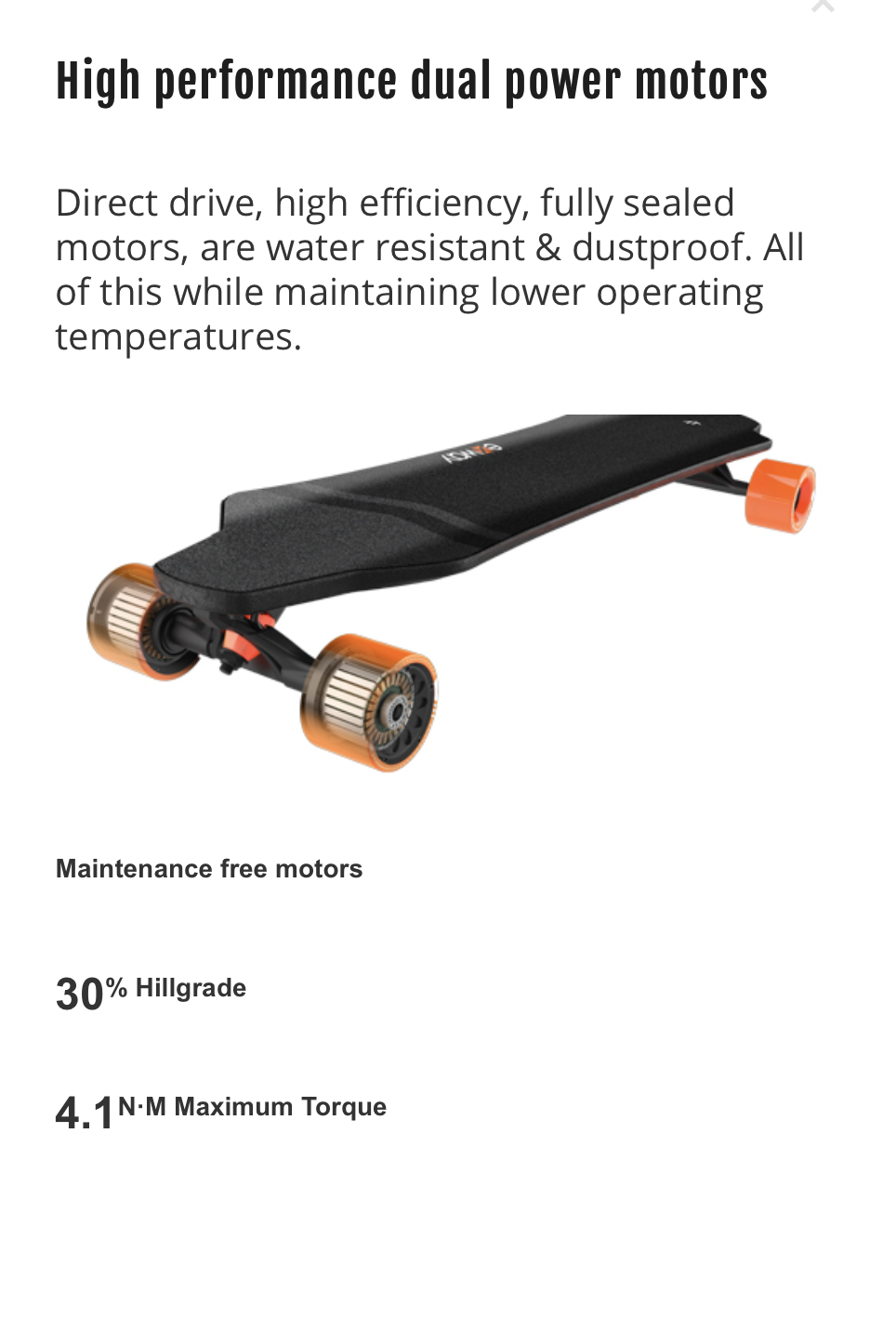 Dynamic performance
Maximum speed:25mph 40km/h
Maximum torque 4.2Nm×2
Motor rated power: 350W×2 Instantaneous maximum power : 1000W×2
Motor control mode: sense sine wave vector control, double closed loop control algorithm Energy System
Maximum endurance: About 16km (actual endurance varies depending on usage and road slope)
Battery Level : 120Wh
External charge:5V-1A
Charging voltage: 51V
Charging time: 2hours
Charger rated voltage:100-240VAC, 50/60Hz
Charger rated power: 75W Intelligent BMS: Overvoltage /
undervoltage / short circuit / overheat protection / low temperature warning / low battery reminder / automatic sleep / remote wake
Intelligent system
Power output protection/intelligent security alert/intelligent security protection
Brake / Shock absorption
Braking distance: dry 6 m (actual braking distance affected by road condition and speed)
Braking mode: motor suction brake, energy recovery
Damping mechanism: 3mm high elasticity polyurethane shock absorbing bridge pad 90A high resilience polyurethane Bushing
Glide Requirements
Novice mode: glide full 10km before you can release the limit
Speed limit applicable age: 12-50 years old
Maximum payload : 200kg
Trafficability Characteristic
Climbing performance : 30%(About 17°)
Chassis height: height of ground 100mm Waterproof level: IP55 ( live waterproof function, can be used in the rain)
Remote Control
Specification and dimension: 120×50×20mm
Wireless Solution: Low Power Bluetooth 4.0
Battery capacity: 400mAh
Charging parameters: 5V 1A
Screen: OLED 0.9 inch
The item has been added to your basket