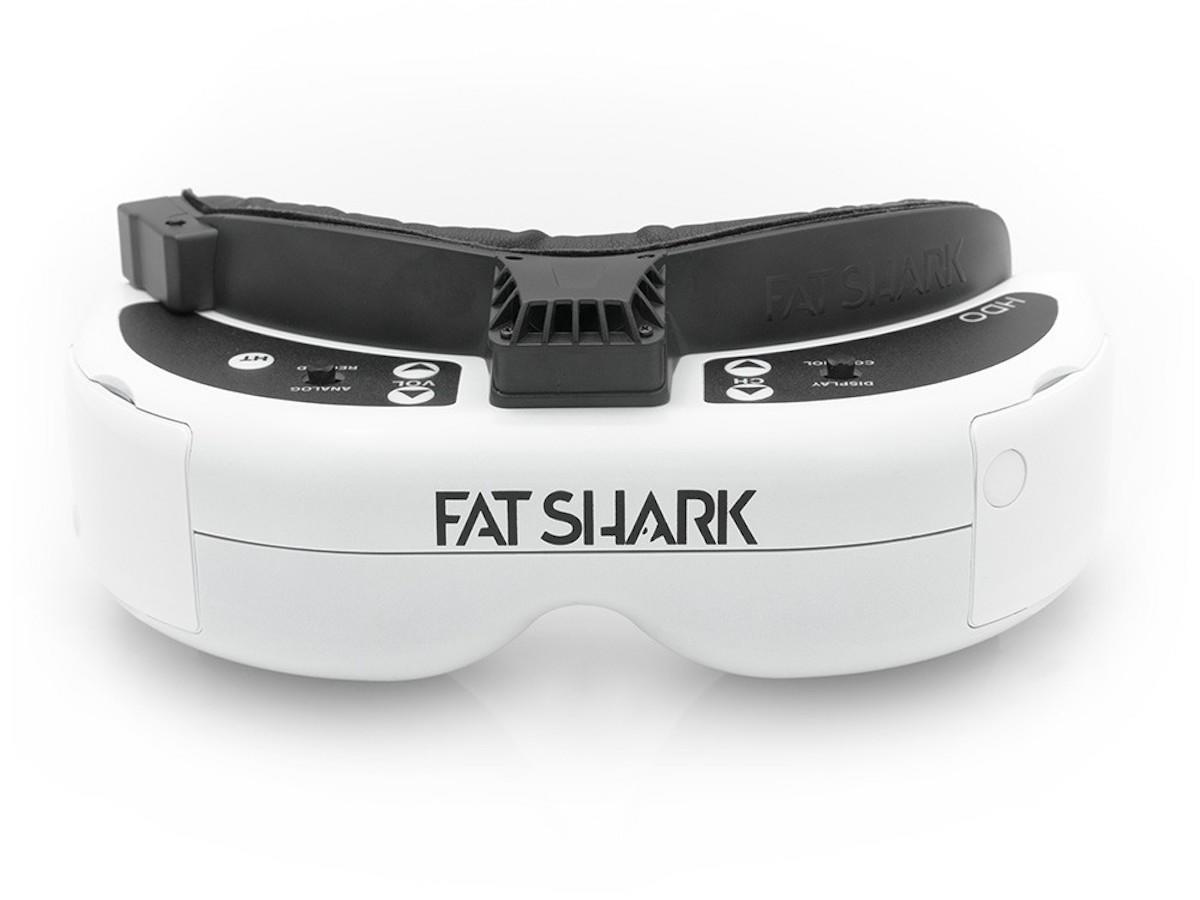 Fatshark Dominator HDO OLED FPV Goggles
---
QuadCopters Price Match
FatShark HDO FPV Goggles with OLED giving a very sharp clear image.
UK stock, the HDO are the top of the range goggles for freestyle and fpv racing and offer the most clear image with vibrant colours over any of their competitors.

Fatshark do it again with the worlds first FPV Goggles with OLED Technology and have brought out a set of goggles that will now immerse you into fpv drone racing like never before. A crisper and brighter image will please the most demanding racers out there.

Fat Shark's flagship HDO is the world's first FPV first person view goggles to use OLED display technology.
The HDO's OLED display stack produces vivid colors and higher contrast ratios, giving pilots the ability to see better detail under challenging and changing lighting conditions. Fast-moving images also display better thanks to reduced artifacts from image retention. On top of the OLED module, Fat Shark's patented optics produce crisp images from corner to corner on each display, alleviating any blurriness around the edges of the image.
Additional features include a higher-power module bay for power-hungry, next generation receivers and an improved user interface for better switching between HDMI and analog feeds. This means external modules such as the immersionRC rapid-fire do not need the power mod for them to work and will simply just plug into the module bay on the HDO goggles without need for any further modification.

The Dominator goggles support the following modules

Rapidfire made by ImmersionRC
TBS Fusion made by Team Black Sheep
True D X made by FuriousFpv
Choose from 2 options:
1 x 1800mah 7.4v USB Charging battery Pack - This gets you going with minimal fuss. 
OR 
1 x 18650 battery pack (without the batteries) - This option will mean you will have more than double the battery life but you will need to purchase 2 x 18650 batteries.


We are proud to be the Uk's leading supplier of Fatshark fpv headsets and offer excellent real advice and backed up with our outstanding customer service. 
Specifications of the Fatshark HDO
Resolution: 960 x 720
Field of View: 37°
Image Aspect Ratio: 4:3
IPD: 59 – 69mm
Weight: 186g
Supports HDMI-in @ 1080P
Includes
Fatshark Dominator HDO Headset with fan-equipped faceplate
Zipper Case
1800mah 7.4v USB Charging battery Pack OR 18650 battery pack (without 18650's)


The item has been added to your basket