Foxeer Predator Mini FPV Camera with OSD 1000TVL
---
Super WDR 1000TVL Foxeer Predator Mini with Built in OSD and is the latest FPV Racing Camera from Foxeer. 2.5mm Lens

Already quoted by many to be the best camera so far for fpv flying due to high resolution and no jello super WDR image. Used by many top drone racing pilots worldwide for very good reason. Foxeer have yet again proven they are amongst the best when it comes to fpv cameras.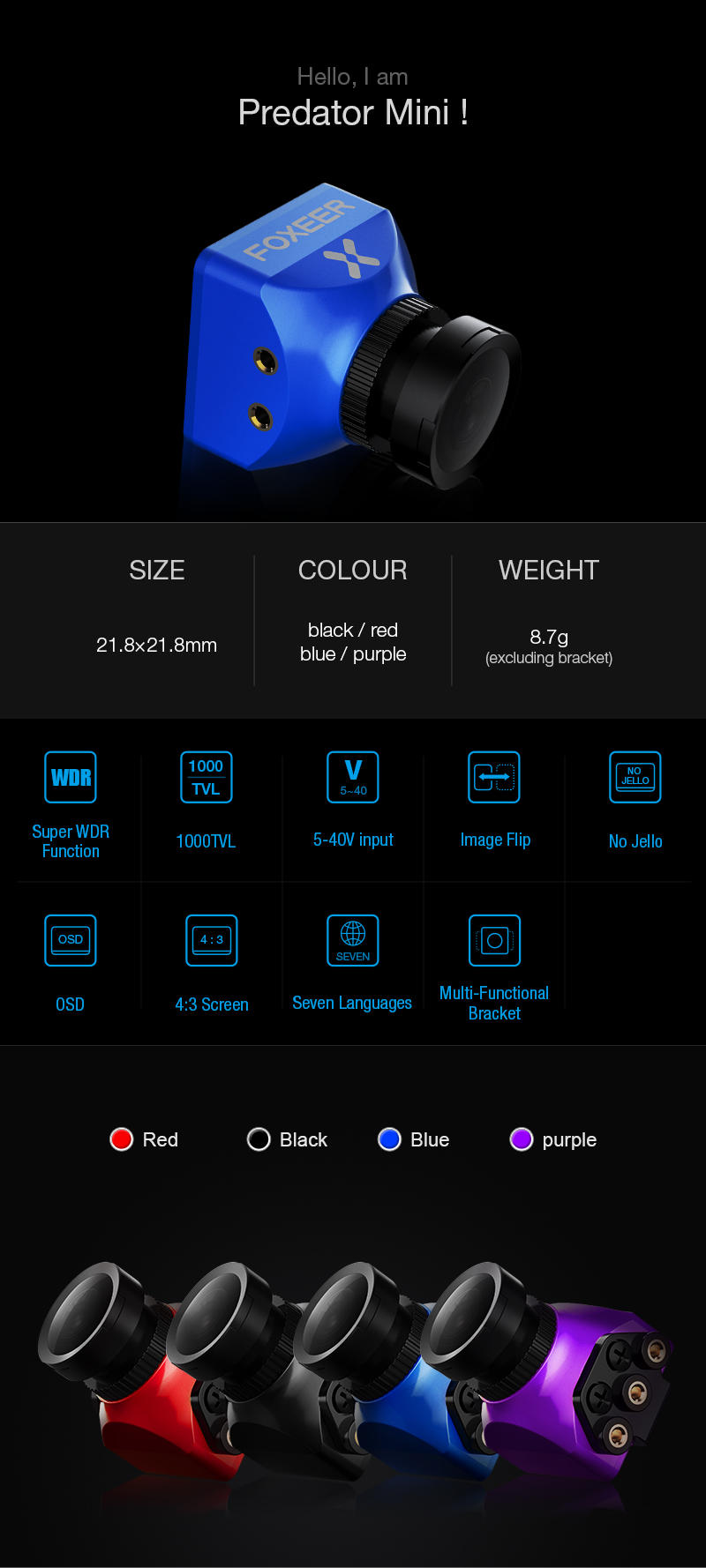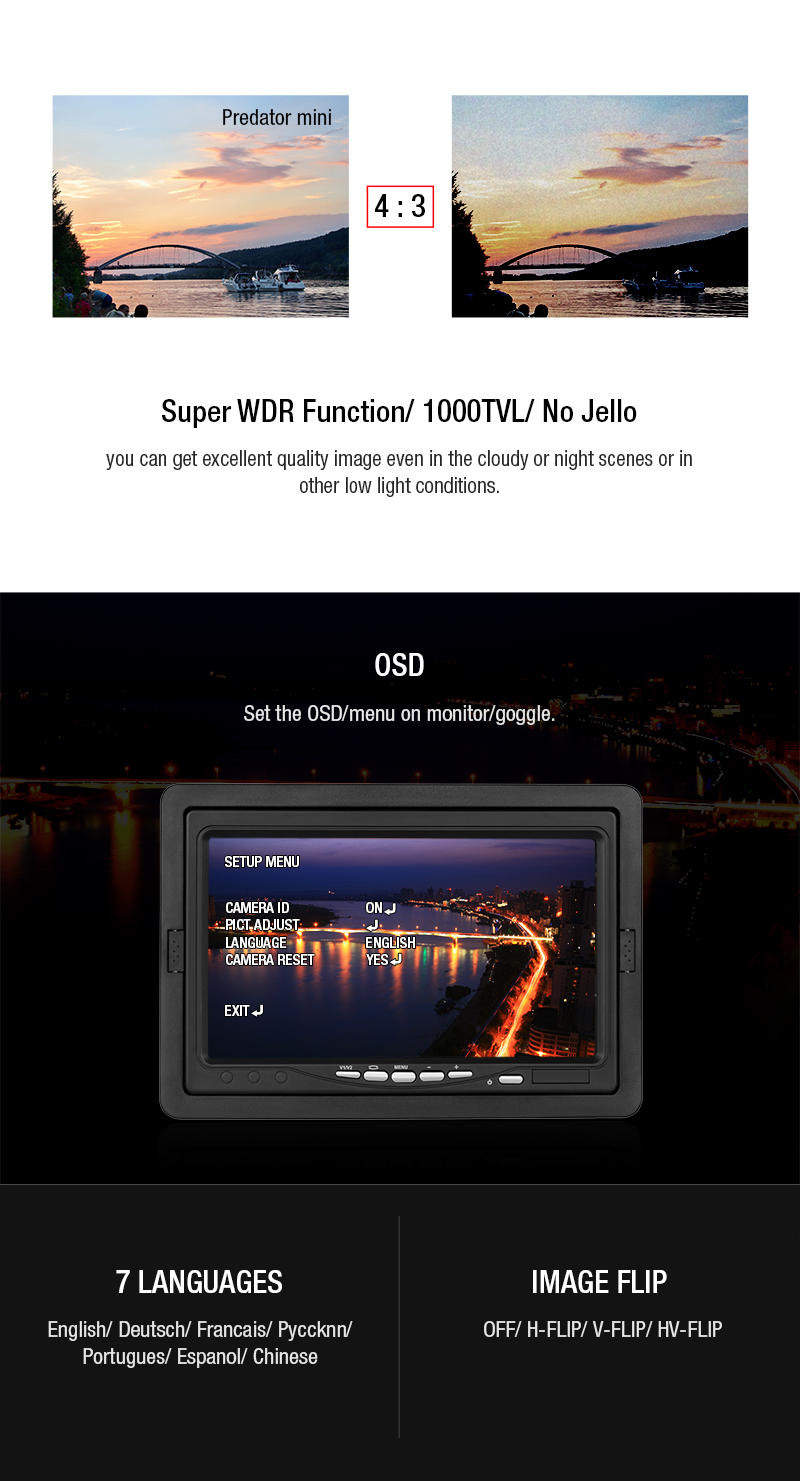 Features: 
• Super WDR Function 
• 1000TVL / 20mS Latency 
• Image Flip / No Jello 
• Defog (reduce the blur, image sharper) 
• OSD / 5-40V input OSD 5-40V 
• 4:3 Screen / Seven Languages 
• Multi-Functional Bracket to enlarge the Camera size 
Specification: 
• Item Name: Foxeer Predator Mini S-WDR FPV Camera
• Usage: Spare Part for Racing Drone Quadcopter
• Horizontal Resolution:1000TVL
• Lens :1.8mmmm/2.5mm
• Picture scale: 4:3
• FOV: 112 degree
• Power: DC 5-40V
• Size: 21.8*21.8mm
• Weight: 8.7g (excluding bracket)

Included
 Foxeer Predator Mini (Black)
- Video Cable
- Manual
- OSD board
- Mount bracke
Got to be the best FPV camera I have owned , the picture clarity is really good and colours are so bright and vibrant. It also handles light change with ease.
Write your own review
The item has been added to your basket