Foxeer Razer Mini / Standard 1200TVL FPV Camera
---
QuadCopters Price Match
Foxeer Mini / Standard FPV camera with 1200TVL and high quality 2.1mm Lens offers superb clarity and great light handling both in bright and dim flying scenarios. 
It has Advanced Natural image and low latency and a HD 2.1MM Lens along with being multi voltage, all for an amazing wallet friendly budget price.
Please choose between 4:3 and 16:9 aspect ratio , the 4:3 is the most popular by around 80% but some do like the 16:9 so we stock both .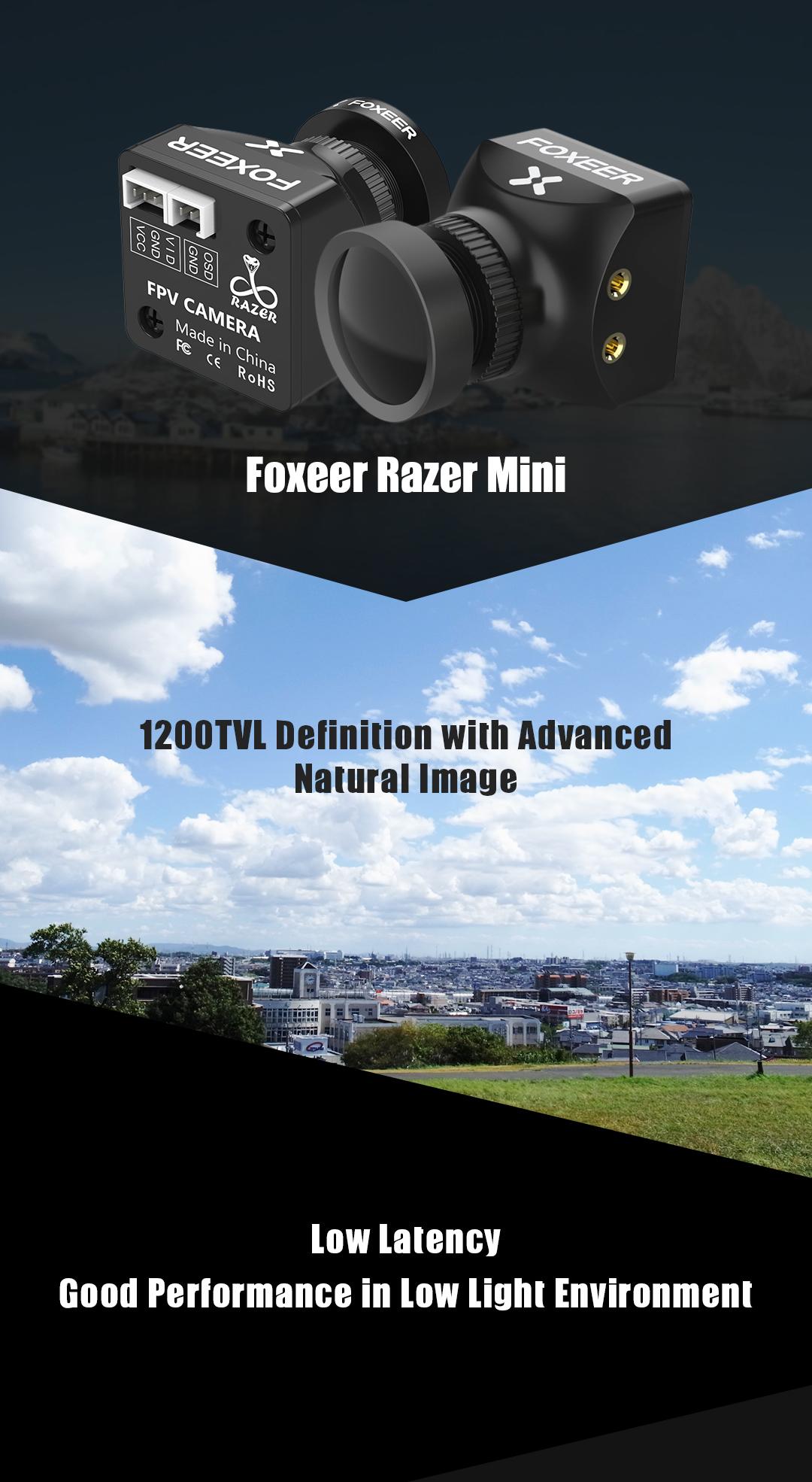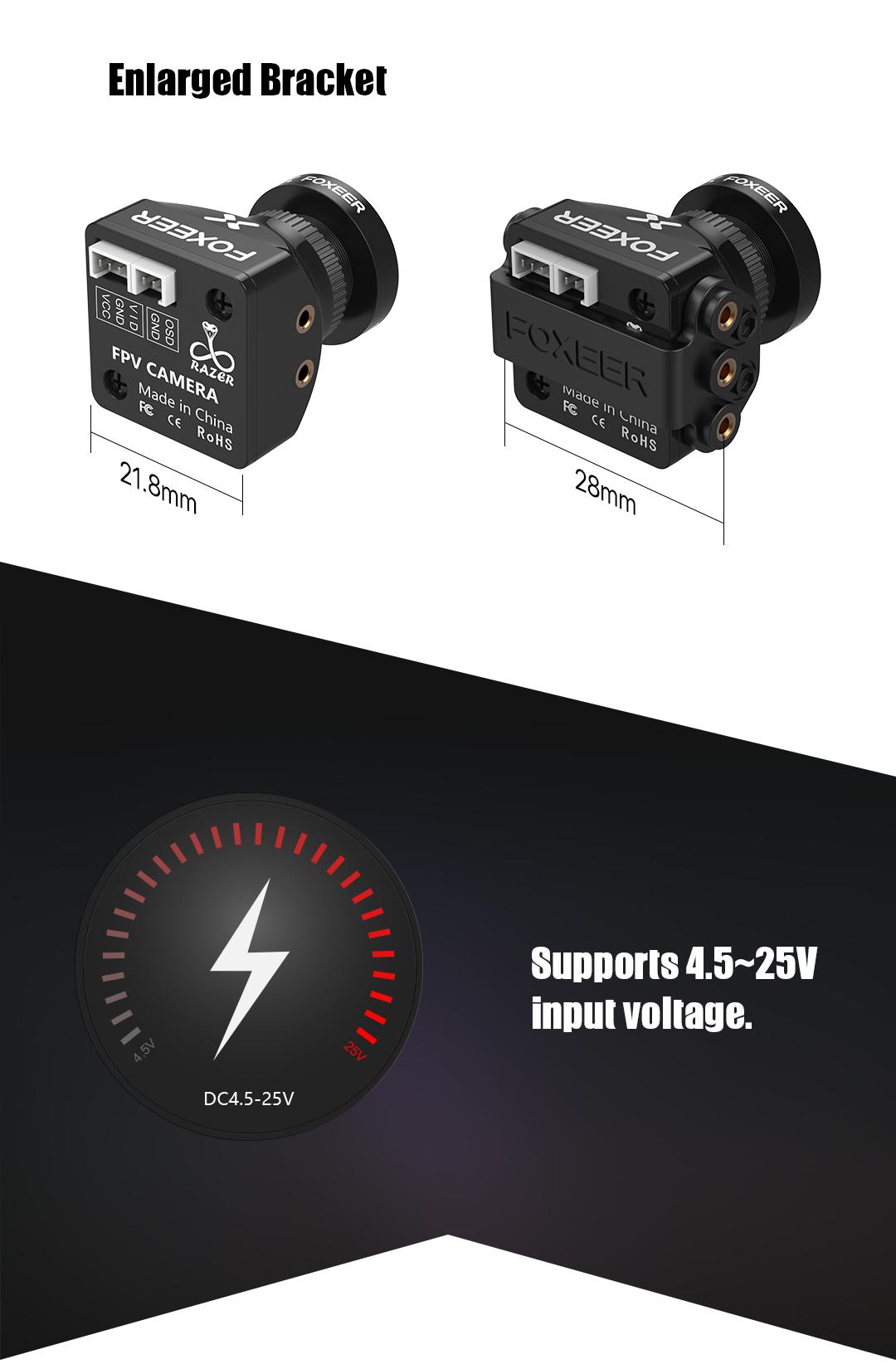 The item has been added to your basket