Matek VTX Mini 5.8Ghz Video Transmitter 2s-8s Upto 800mw
---
QuadCopters Price Match
New The Matek Mini VTX 5.8Ghz Video Transmitter for FPV.
Coming in at a small 20x20mm Size it suits the compact builds but also has a 30.5mm extension board so can be used for regular sized builds.
Supports 2-8s Inputs and 40 Channels over all the popular bands. And has connectivity via the FC using the Tramp protocol.
Variable power output upto 800mw with Pit Mode. And MMCX Connector for the Antenna.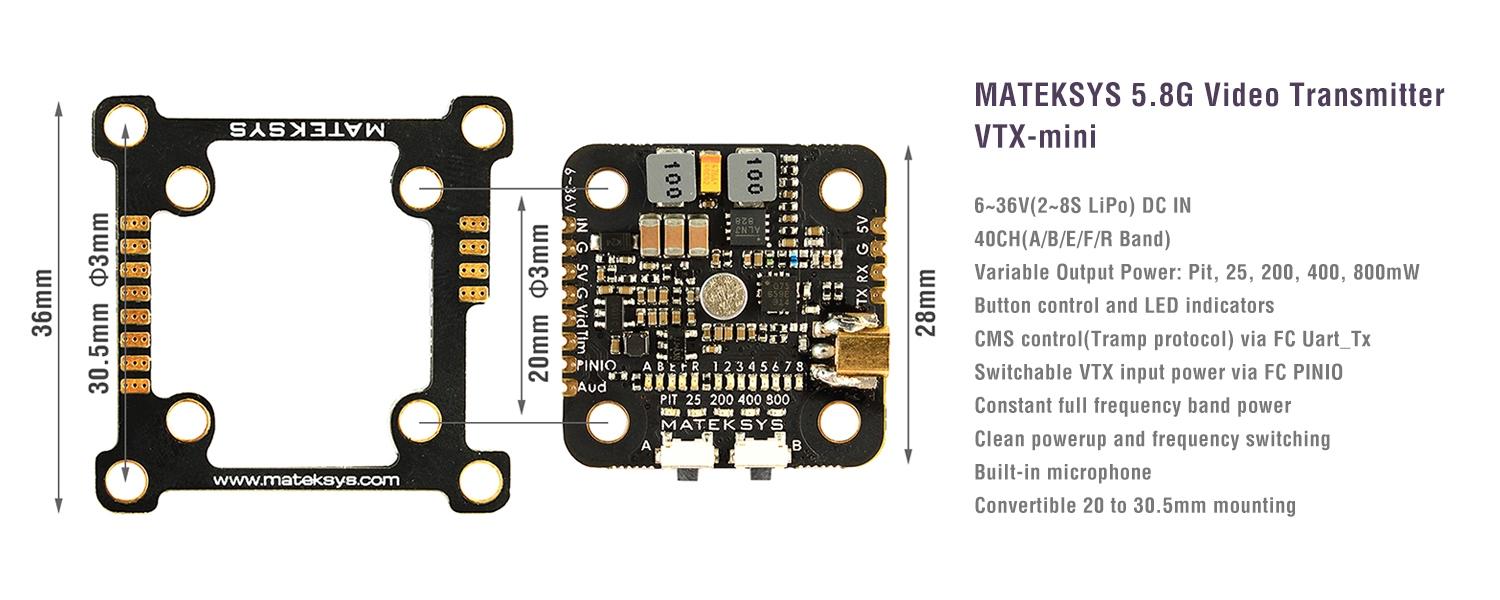 Features & Specifications
40CH(A/B/E/F/R Band)
Any Freq/band can be disabled or enabled by CLI command
Variable Output Power: PIT, 25, 200, 400, 800mW
Button control and LED indicators
CMS control(Tramp protocol) via FC Uart _Tx
Switchable VTX input power via FC PINIO
Constant full frequency band power
Clean powerup and frequency switching
Built-in microphone
Upgradeable firmware
Convertible 20 to 30mm mounting
Input voltage: 6~36V(2~8S LiPo)
5V Output: 1A for Camera or FC
Power Consumption: 3.5W@ 800mW
Video Input Impedance: 75 Ohm
Audio Subcarrier Frequency: 6.5 MHz
RF Connector: MMCX
Video Format: NTSC/PAL
Weight: 4.5g (VTX-mini only, w/o antanna)
Size1: 28*28*4mm w/20mm_Φ3mm mounting
Size2: 36*36*5mm w/30.5mm_Φ3mm mounting
Includes
1x 5.8G Video transmitter VTX-mini
1x MMCX 5.8G whip antenna, 8cm
1x 20mm to 30.5mm conversion plate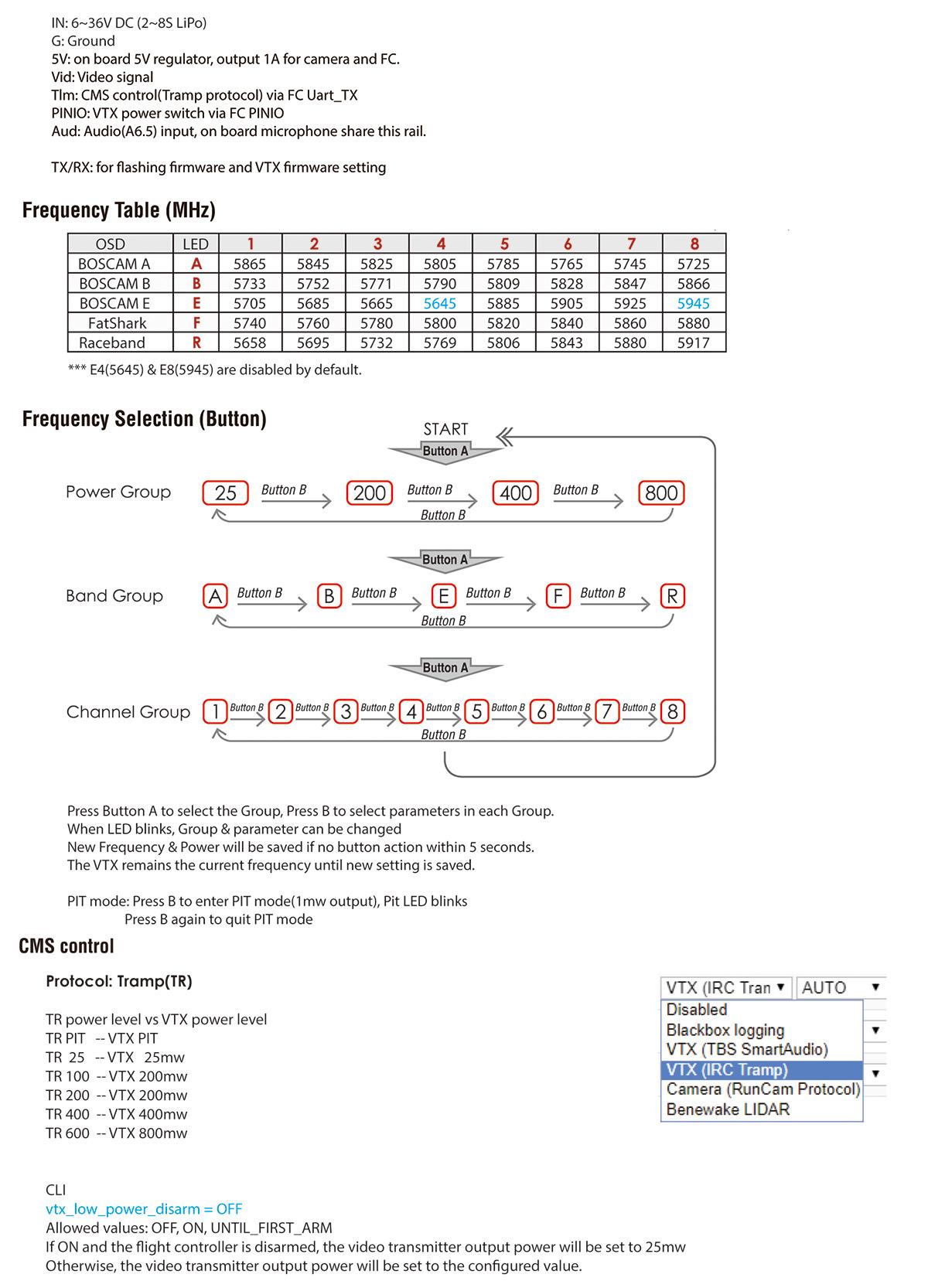 The item has been added to your basket