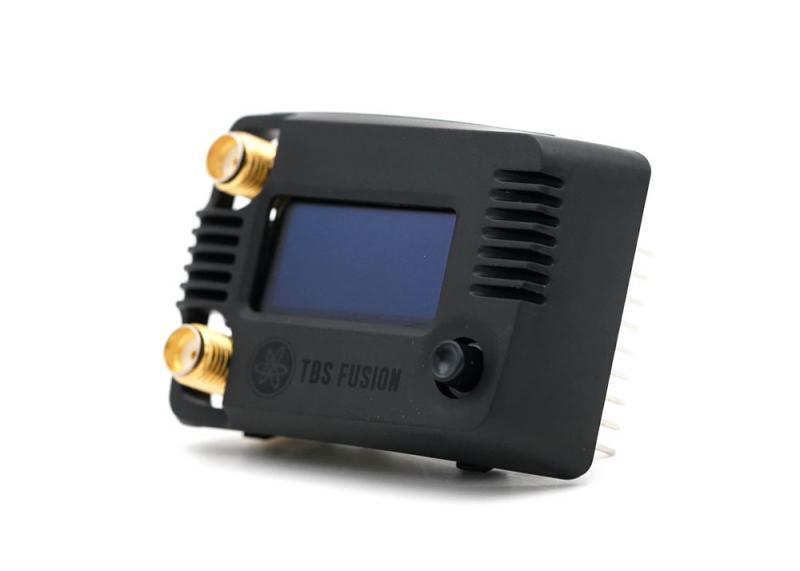 TBS Fusion FPV Diversity Module
---
QuadCopters Price Match
TBS Fusion Goggle Diversity Receiver,  In Stock using this will greatly improve your fpv video signal.
Get a much better experience when flying your fpv racing drone or freestyle drone with the Fusion from Team Black Sheep.
Enhanced Analogue reception with a host of other features in there clever UI inc crossfire connectivity this is a first of its kind.
A Fusion of the best: The image processing developed by BrainFPV, the OSD and UI by Achilles, and the hardware engineered and manufactured by TBS. When the brightest minds of the FPV industry work together, being the best at merging two analog video streams was simply not good enough!
Through constant active video fusion, the displayed video instantly has less breakup and more range, without colour deterioration or video desync issues often experienced at the edge of reception. A state of the art on screen display engine drives cutting edge interactivity, while reducing the need for on board OSD. The TBS Fusion both raises the bar at reception quality and paves the way for system-wide integration with TBS Crossfire and other devices. 
In a nutshell, the TBS Fusion has more range, better signal in indoor or other critical environments, and ultimate compatibility with your Crossfire radio link. The included lap timer and spectator modes for staying freestyle or race events are an added bonus

Crossfire Intergration
Currently in alpha stage, the Crossfire integration promises a seamless user experience for any FPV pilot. The first stage will see synchronised VRx VTx channel changes and ability to modify any CRSF device setting via your goggles (Crossfire, Unify Pro/Pro32, compatible Flight Controllers, etc). The second phase will add interactivity on levels never seen before. Exciting times are ahead, and in the usual TBS way, the hardware is already built to be compatible with future software updates and future products. TBS are always innovating and improving there products and continue to lead the way in the fpv community.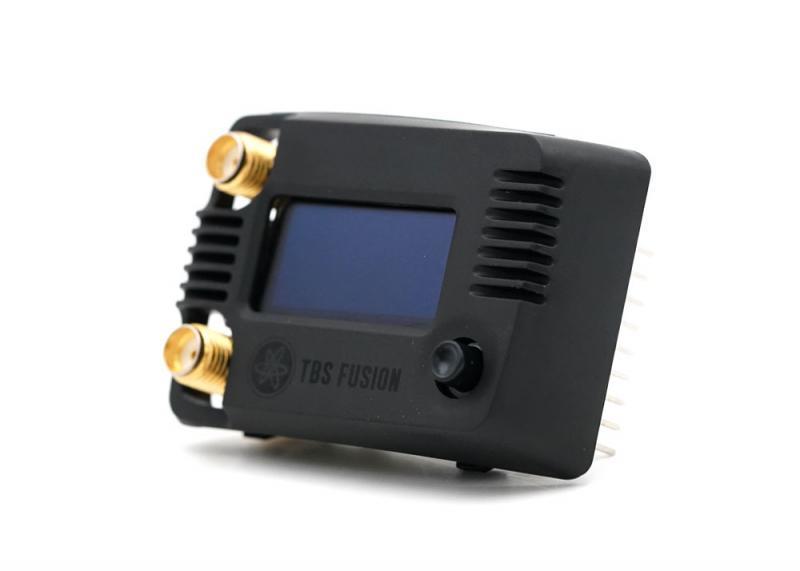 DOWNLOADS
TBS Fusion Manual
Specs of the Diversity receiver.
Compatibility: Fatshark Dominator V1, V2, V3, HD1, HD2, HD3, HDO
External Power Kit: Included. Required for older goggles that can't deliver enough power, or for connectivity
RF Sensitivity: -96dBm
Power: 5V @ 340mA, 500mAh with connectivity enabled
Fatshark Attitude compatibility: will require trimming of goggle plastic case to fit
Upgrade with: TBS Agent X V1.21 or higher
Collaboration with: BrainFPV (video fusion), AchillesFPV (UI), TBS (hardware)
INCLUDES
1 x TBS Fusion Module
1 x Cover and Button (Black)
1 x Power Mod PCB
2 x Power Mod Ribbon Cable
1 x 90d SMA Adapter

UK Dealers for Team Black Sheep with a full range of products and offering the best support.
The item has been added to your basket