Hobbywing X-Rotor Micro 60A 4 IN 1 Esc DShot 1200
---
QuadCopters Price Match
Hobbywing Xrotor Micro 60A 6S 4 in 1 ESC BL32 Dshot1200.
 A powerful ESC with 32bit BLHeli capabilities. Tons of power, with reliable performance.
The Hobbywing XRotor Micro 60A 4in1 ESC is Hobbywing's 3rd generation high performance 4in1 ESC. The Hobbywing XRotor 4in1 60A ESC features a massive 60A continuous rating and 80A burst. It runs Blheli_32 firmware and as a current sensor onboard.
ESC Features:
Highly Integrated & Compact
The 4-in-1 ESC not only includes 4 high-performance 60A ESCs, 1 built-in 5V BEC (0.6A) but also an Amp/Volt monitoring port which allows FC to monitor the volt & amp in real time (on condition that the FC supports this function); it's as small as a FC for FPV(s) and easy for installation and wiring. With the remarkably small size, it's a perfect match for competition FPV(s).
High-quality Components
The use of 32 Bit ARM MCUs with the operating frequency of up to 48MHz, imported high quality MOSFETs, 3-in-1 drive ICs and ceramic capacitors, 3-ounce copper, and 6 layers of PCBs guarantees less heat, higher efficiency and rapider response.
BLHeli_32 Firmware Ready
The XRotor 60A ESC includes BLHeli_32 firmware and support paramater changes and firmware updates.
DShot150/300/600/1200 Ready
Besides the regular PWM mode, Oneshot125/Oneshot42/Multishot modes, the latest DShot150/300/600/1200 modes are also supported. In DShot150/300/600/1200 modes, the ESC has great anti-interference performance and rapid response. DShot 1200 mode features great anti-interference & rapid response.
Hardware Generated PWM & Damped Light Mode
The ESC firmware uses hardware generated motor pwm for smooth throttle response and silent operation. Damped light does regenerative breaking, causing very fast motor retardation, and it inherently also does active freewheeling.
Specifications:

- XRotor Micro 60A 4in1 ESC BLHeli_32
- Continuous/Peak Current: 60x4 / 80Ax4
- Size: 30.5x30.5mm mounting
- Lipo Cells: 3-6S
- Bec Output: 5V 0.6A
- Input Wires: Red-12AWG-130mm / Black-12AWG-130mm
- Output Wires: No wires but solder tabs
- Firmware: BLHeli_32
- Weight: 15g
Includes:
- 1x XRotor Micro 60A BLHeli_32 4in1 ESC (3-6S)
- Pre-installed capacitor (needed, don't remove)
- Cables (XT60 + input wires)
- 1x XRotor Manual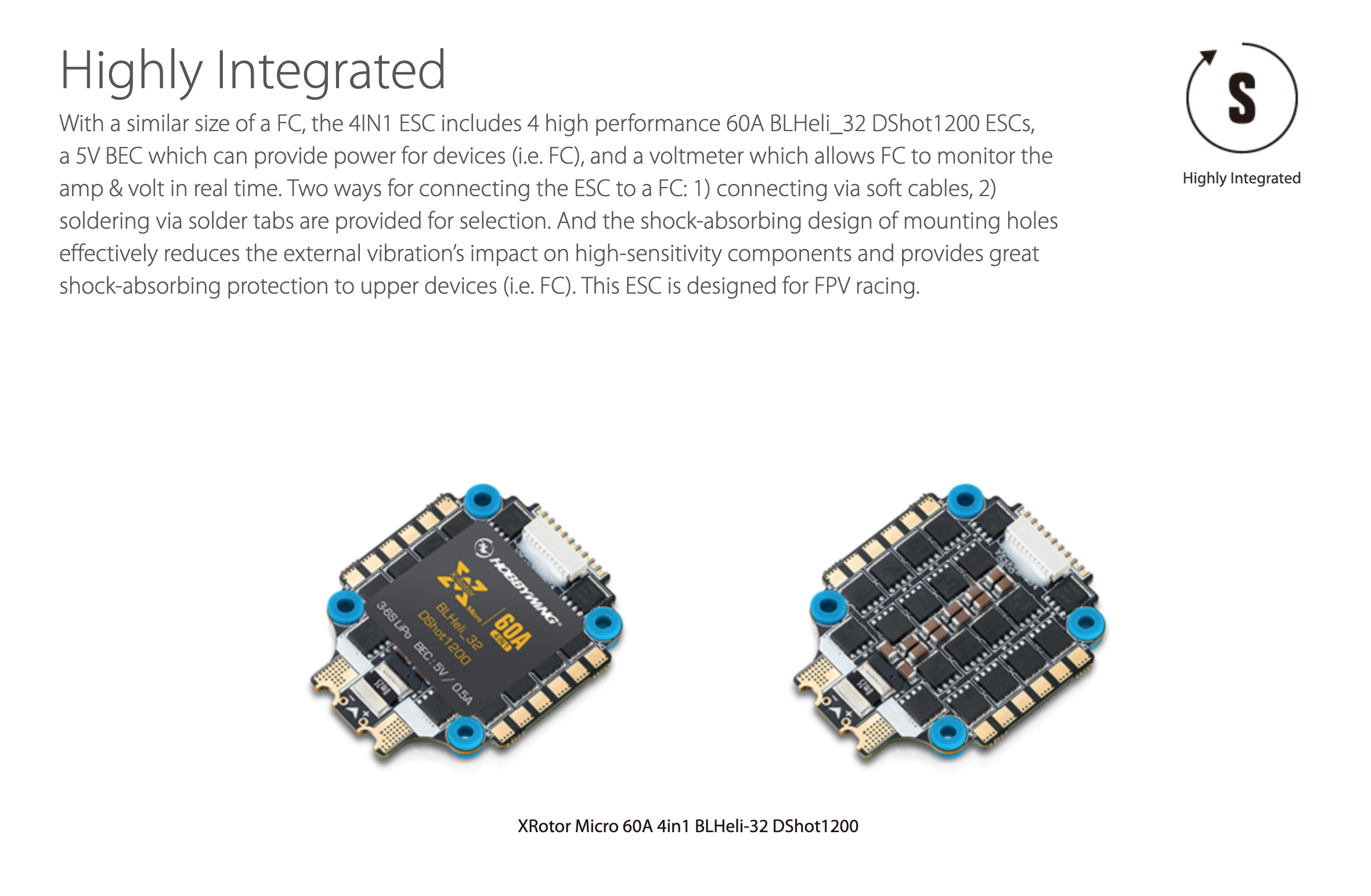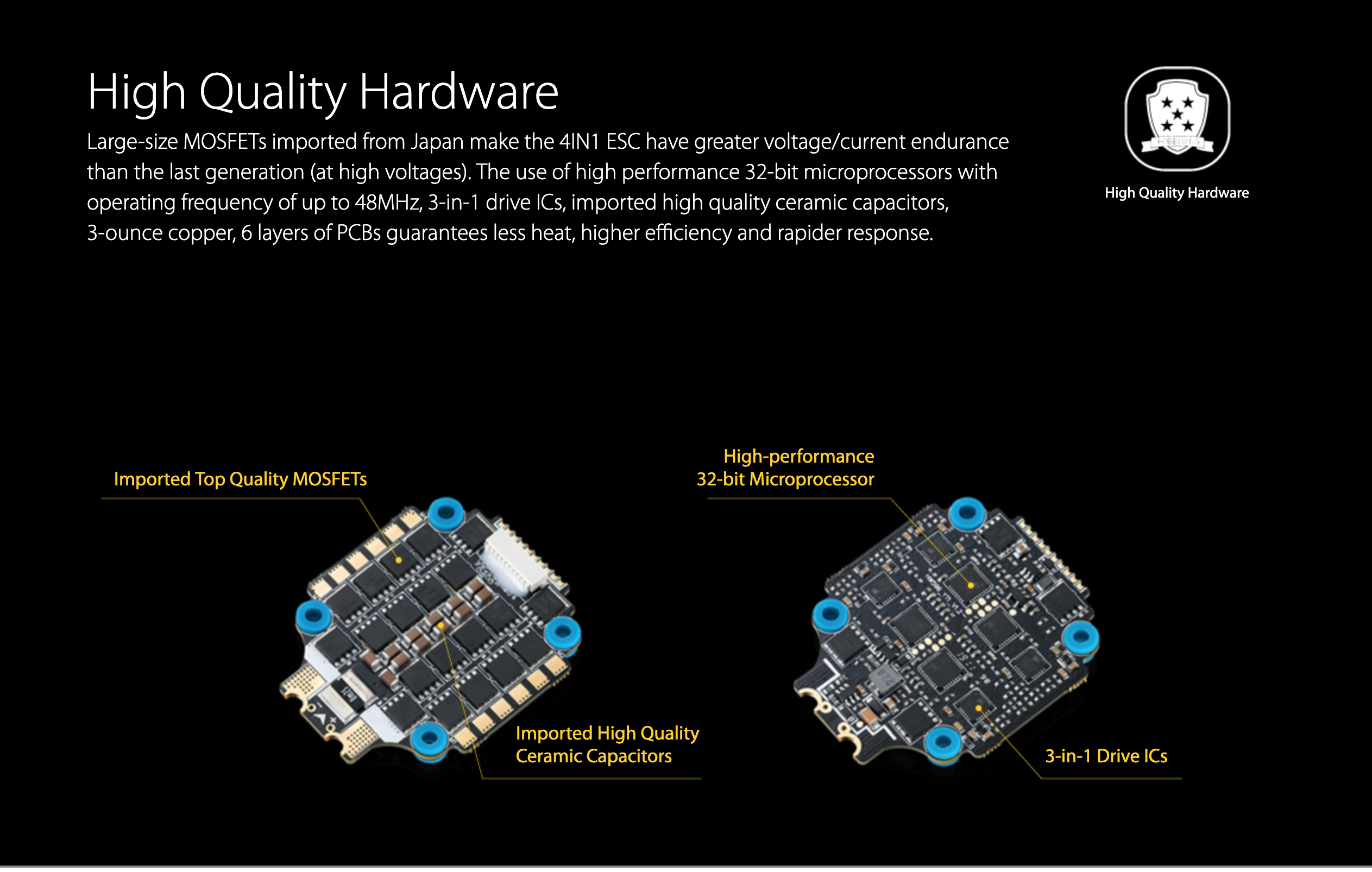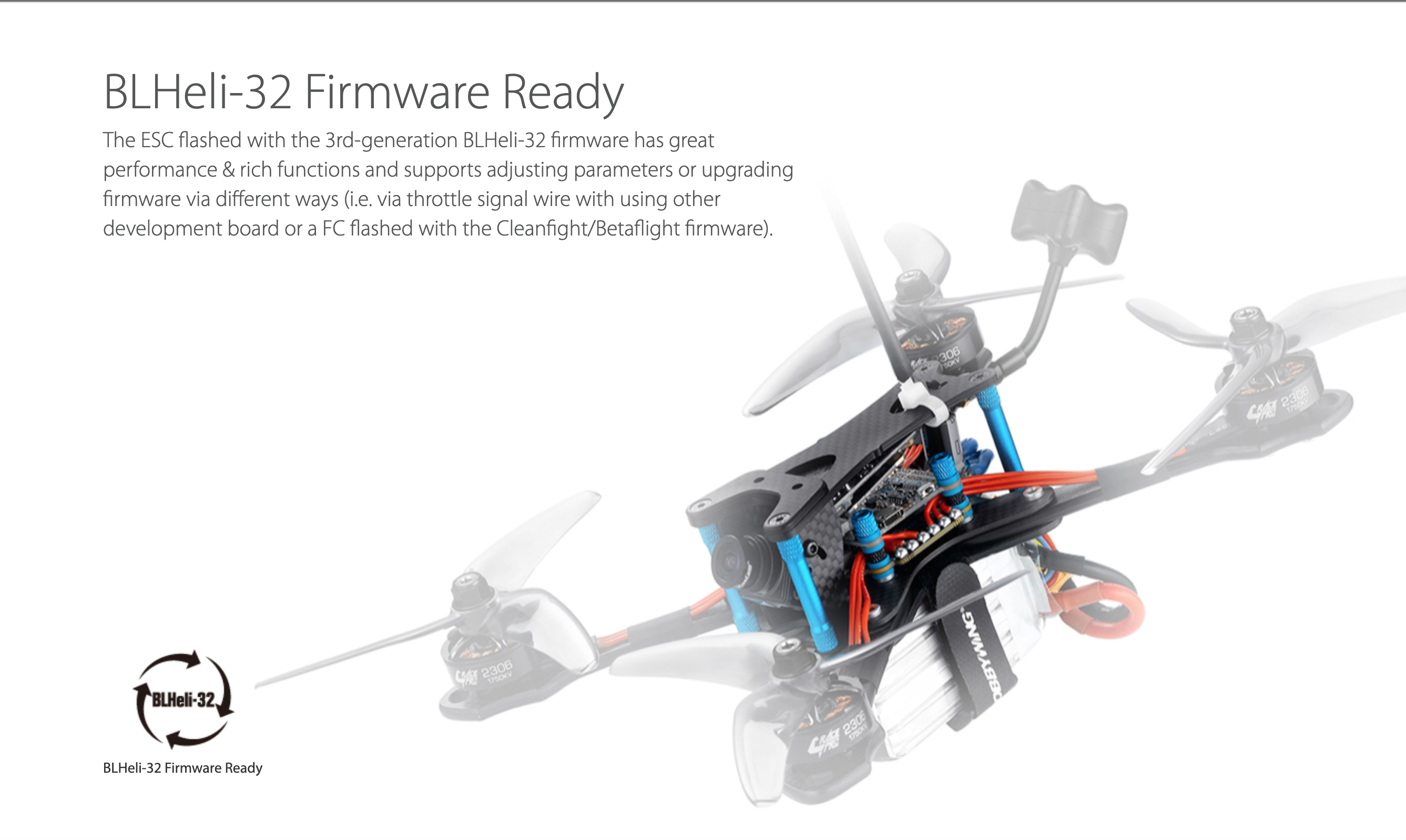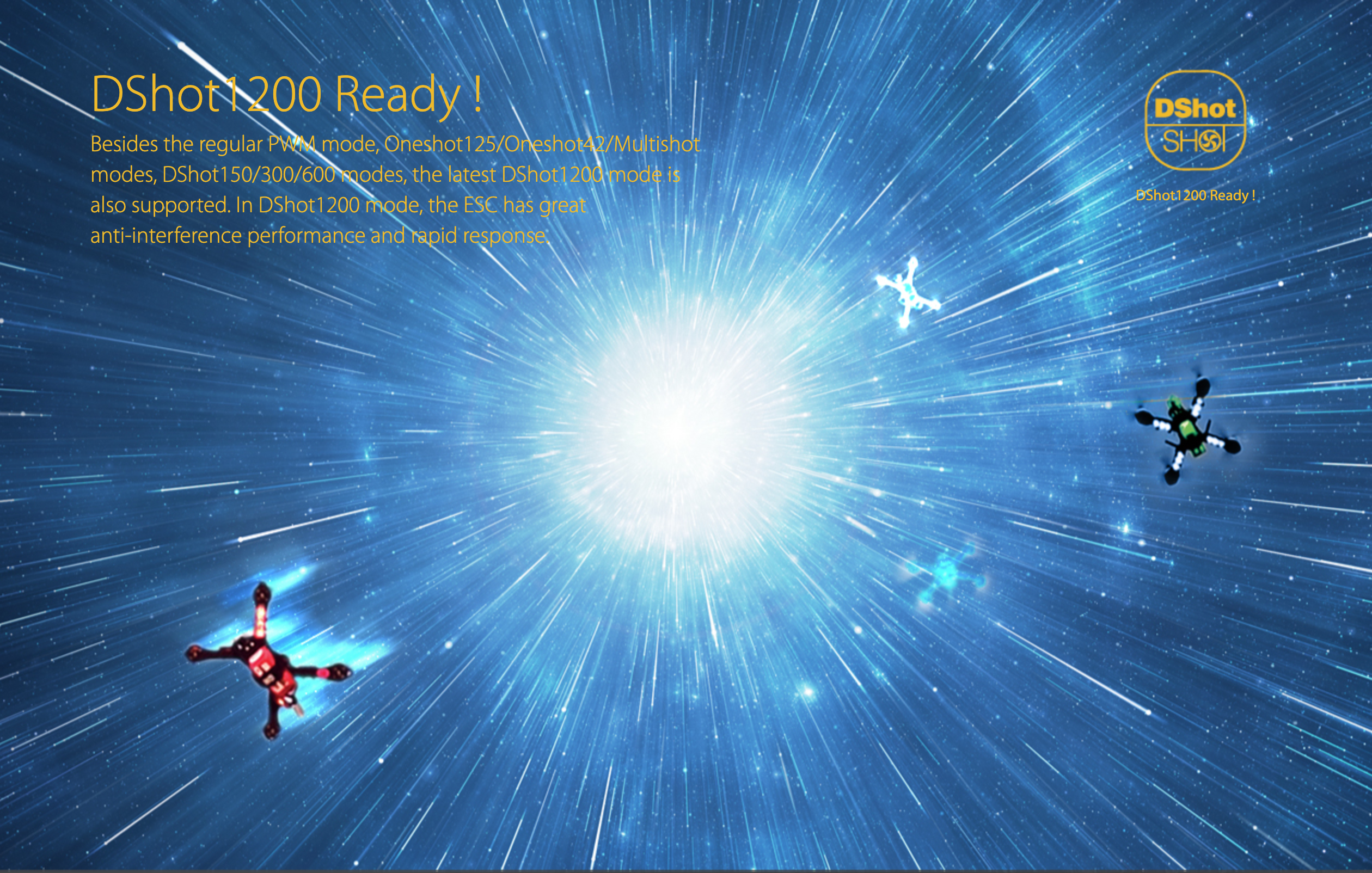 The item has been added to your basket