Hobbywing XRotor Race Pro 2207 1750kv Motor Perfect for 6S FPV Racing Setups.

Created for Speed and with the highest quality components Hobbywing is a trusted brand in the Drone Racing Scene.
The Hobbywing Xrotor 2207 Race Pro Motor has been designed for the top levels of competitive FPV racing. Engineers have spent time working with top pilots to repeatedly confirm feedback. These motors have been finessed to provide extreme power, with rapid response to throttle commands. Testers were surprised by the ultra smooth, and precise response through all speed ranges and course conditions.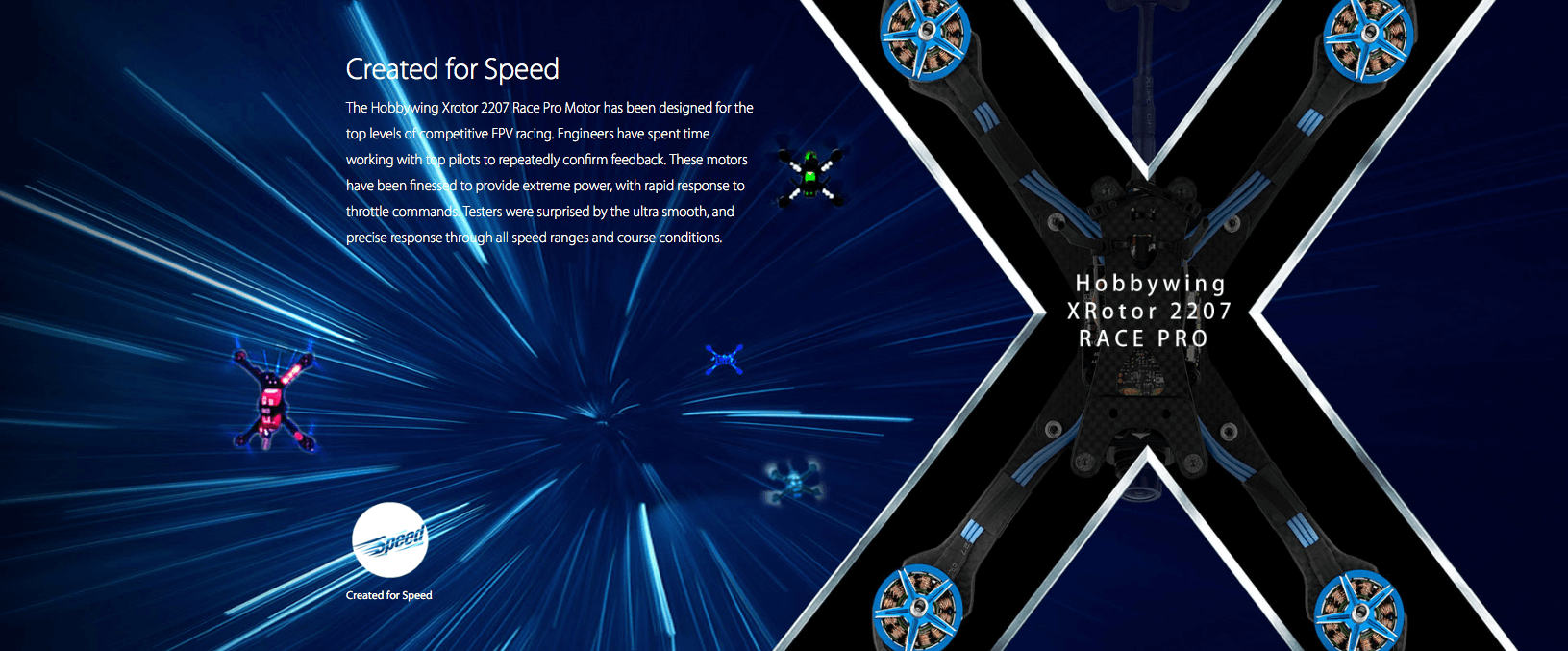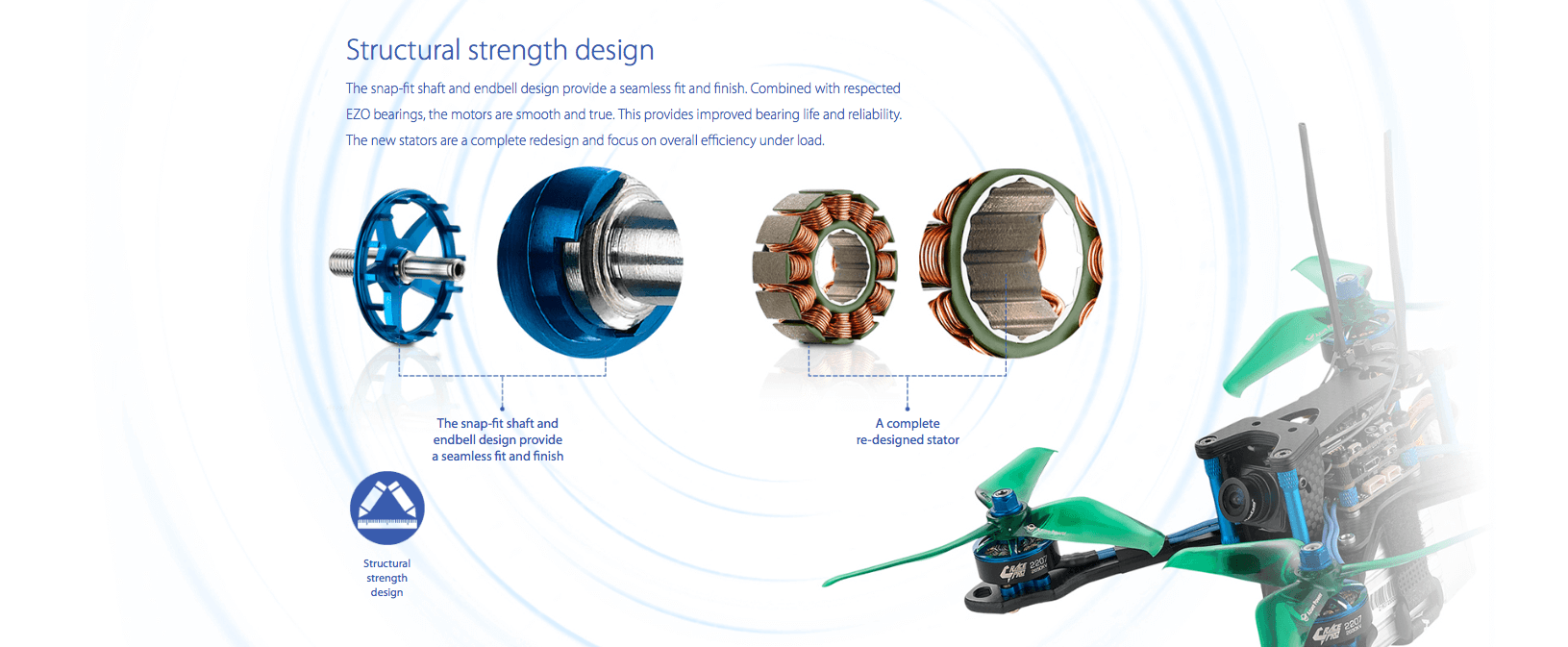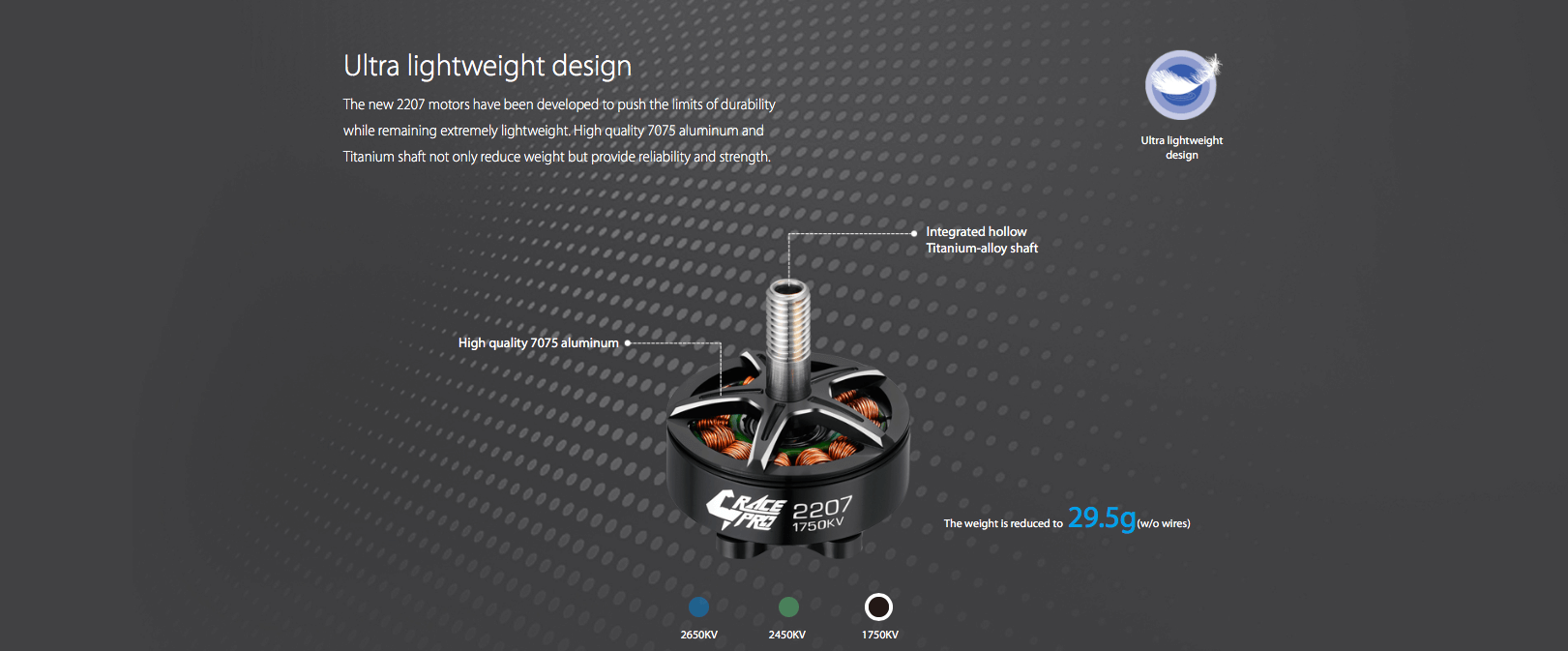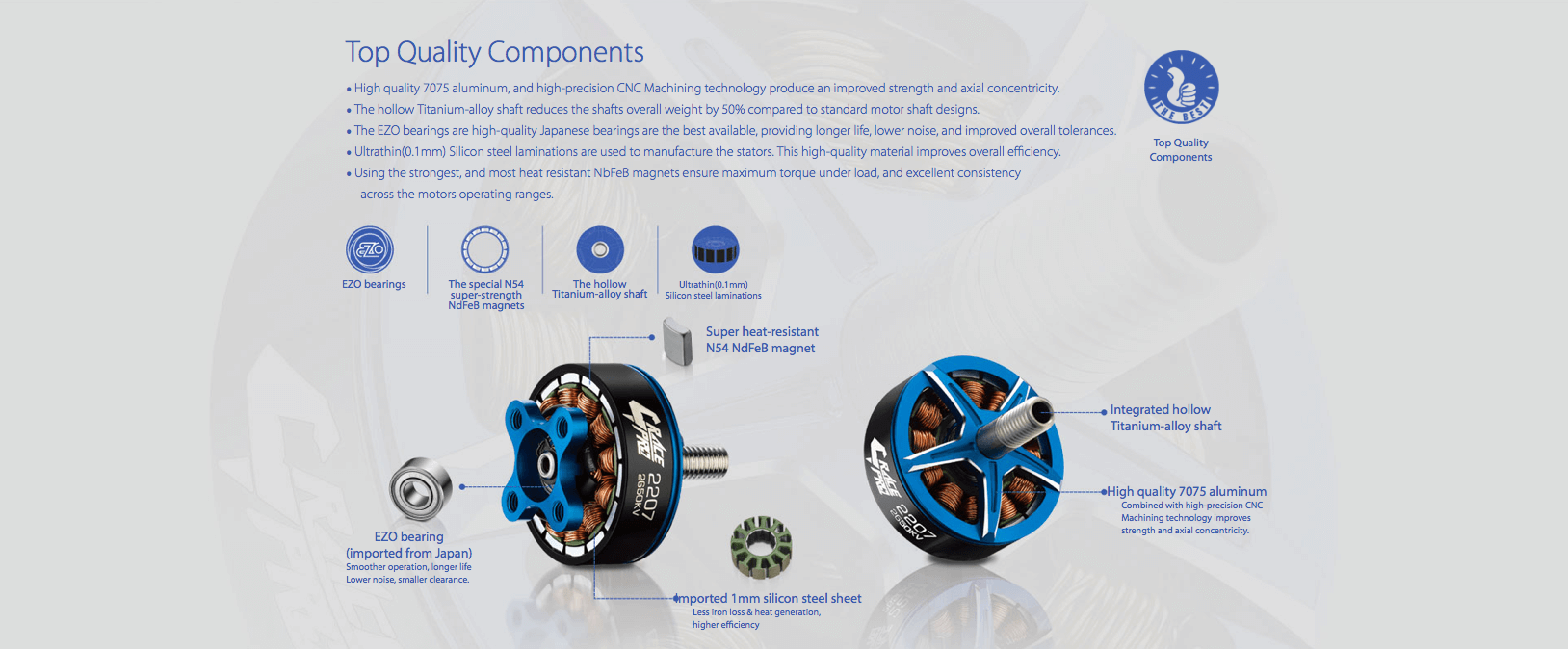 The item has been added to your basket