iFlight Xing Nano 1206 3-4S Motor 4500Kv and 6000KV
---
QuadCopters Price Match
Xing Nano 1206 Motor
Yet another Micro Toothpick Motor from iFlight is the Xing Nano 1206 which has 2 versions one being suited for 3s and one for 4s.
We recommend using the 4500kv with 4s builds and the 6000kv with 3s for best results. These motors are absolutely lovely with stunning artwork and of course the performance to match which is now the standard expected from iFlight Xing motors.
Description
After our popular XING motor series, we proudly present our new NANO micro motors!
Super durable and ultra-light Unibody bell with only 8.5g on short wires.
Whatever frame you put these babys on, you"ll have your mind blown!
Features:
- Unibell milled aluminum
- Unique iFlight coating design technology
- 7075 aluminum brushless motor
Specs
-Recommended Voltage: 2S-4S
-KV Option: 4500KV/6500KV
-Configuration: 9N12P
-Bearing: NSK/5*2*2.5
-Stator Diameter: 12mm
-Stator Length: 6mm
-Shaft Diameter: 1.5mm
-Weight: 8.5g(with short wires)
-Motor mount hole: 9*9 φ2mm
Includes
-1pc x XING NANO X1206 Motor (Option:4500KV/6500KV)
-4pcs x m2*5 screws
-2pcs x m2*7 screws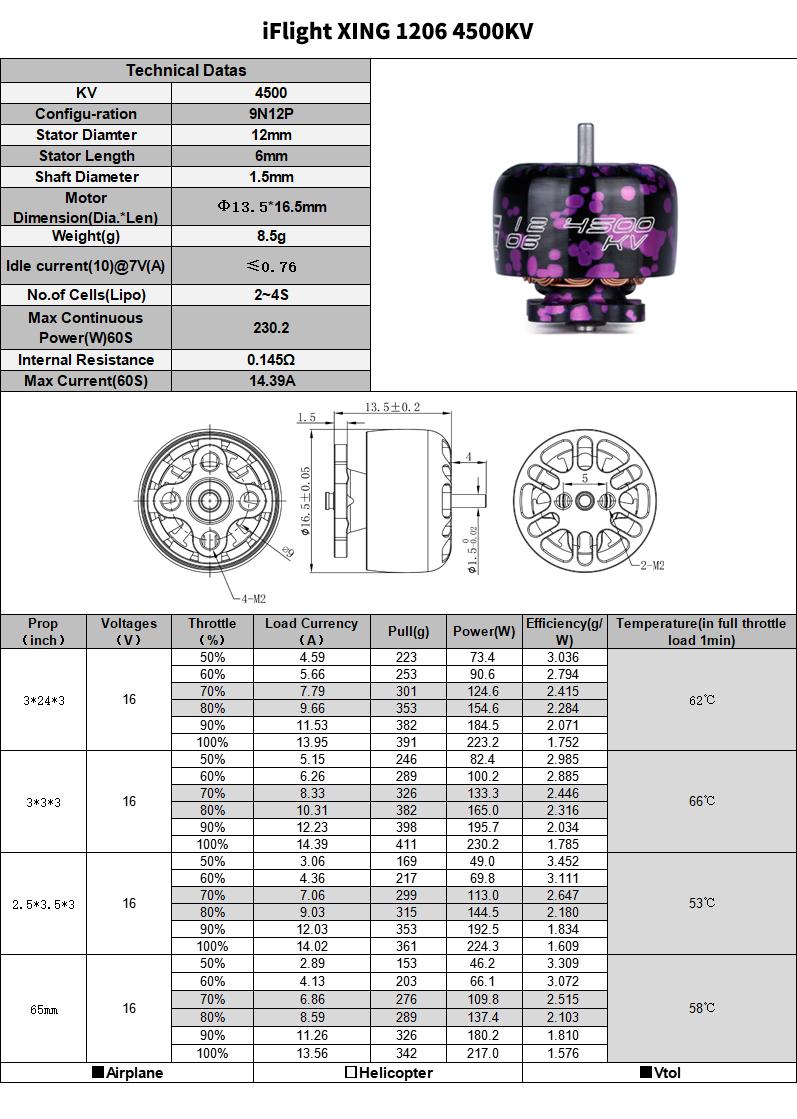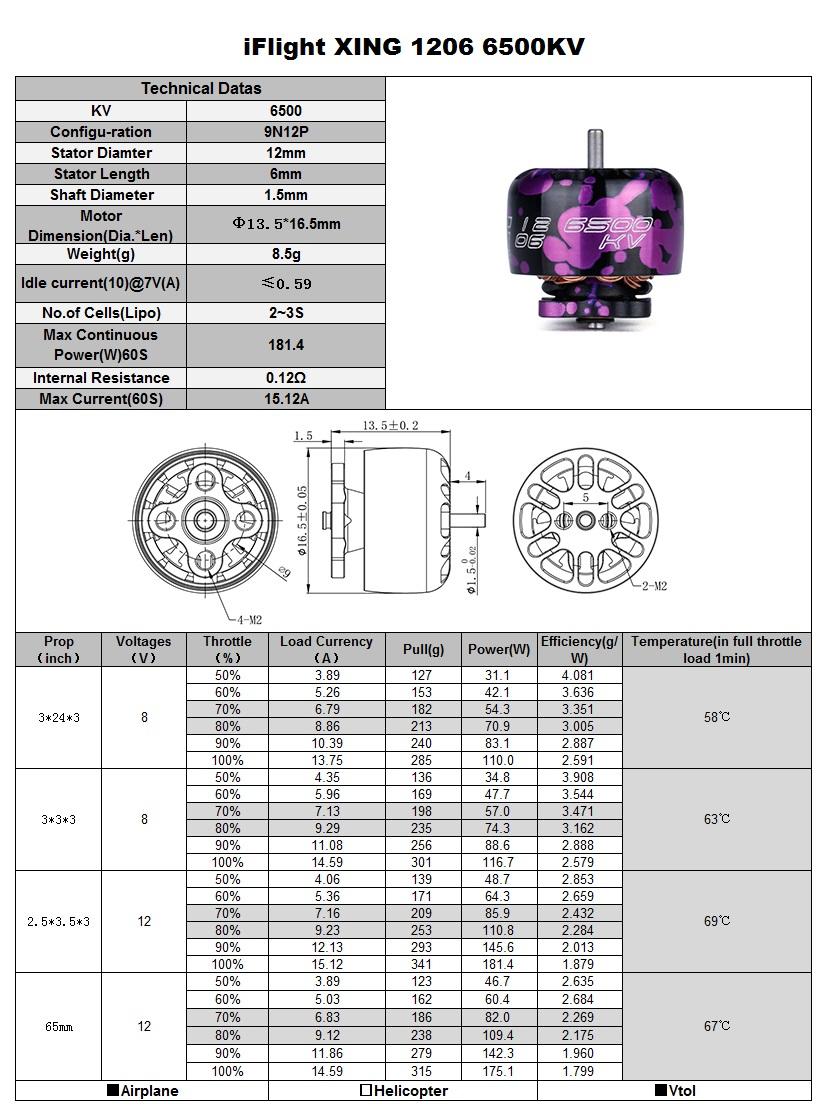 The item has been added to your basket