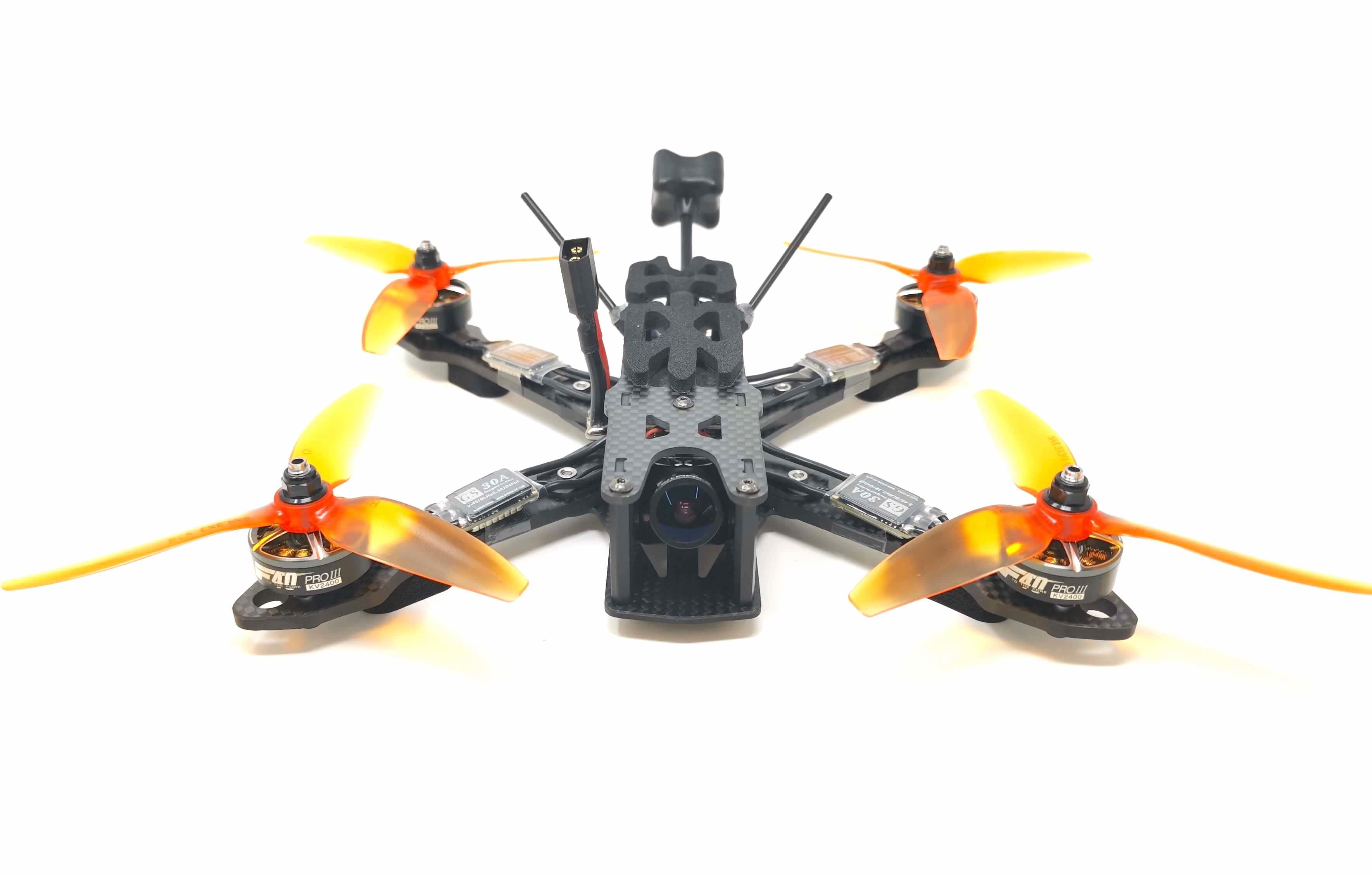 ImpulseRC Reverb Tom Smith Edition BNF
---
QuadCopters Price Match
Introducing Tom Smiths Latest Freestyle Set Up of Choice. The ImpulseRC Reverb Bind And Fly.

Tom Smith needs no introduction when it comes to FPV Freestyling and his frame and build is very important to him so only the best available components and parts are chosen.
These builds are to order and built by Tom himself so be assured of a well tuned and very neat freestyle set up.

The frame itself is the very popular and durable Reverb 5" Frame with its sleek and well thought out design.
The motor choice are the T-Motor F40 Pro 2400KV Version 3 having the slightly higher KV motors really matters when it comes to getting the most out of the fpv session. And paired with HQProps 5x4.3x3 they will spin really nicely and offer plenty of power and punch outs when needed, and still giving a smooth flight.

Flight controller is the Matek F405 STD with the Matching PDB which will give clean power to the fpv camera and vtx.

Spedix GS30 Escs are used to control the motors and these being 32bit for the smoothest flight performance and experience.

FPV Camera - Foxeer Predator Mini V3 which is in our opinion the best image quality camera around at the moment , offering a really crisp and vibrant image.

VTX is the TBS Unify Pro Race which is a very high spec'd VTX capable of 25mw to 200mw yet is in a very small size.
Antenna - TBS Triumph 5.8ghz RHCP

Receiver - FrSky R-XSR EU LBT Firmware (this can be flashed to non EU if required)
Although this is Tom's build if you want to swap any components feel free to get in touch with us and let us know what parts you would like used. 
The item has been added to your basket