ISDT T8 1000W 30A 1-8S Lipo Charger
---
QuadCopters Price Match
ISDT T8 Lipo Smart Battery Balance Charger with BattGo Technology 1-8s 1000W 30A
A great value field charger with the power to charge multiple packs at once with the correct parallel charging board and handy for rapid charging when you need to get your lipos charged quick.
One of the best chargers around for the price and used by many worldwide drone pilots who trust the brand ISDT.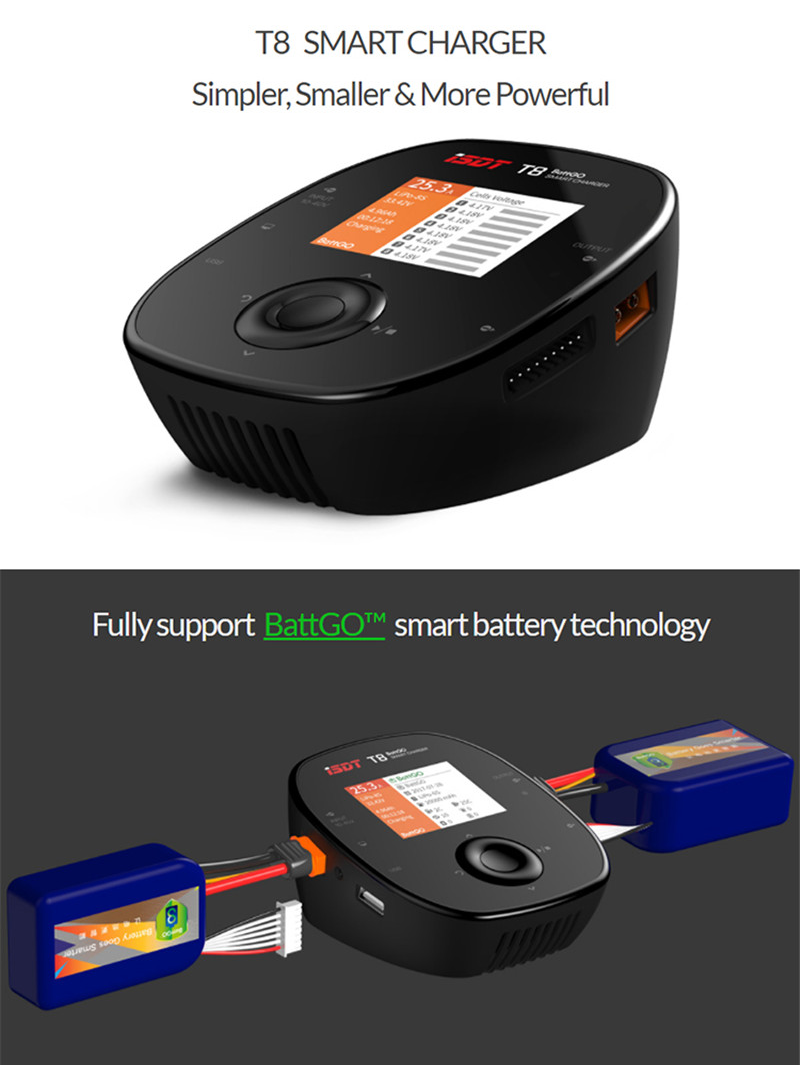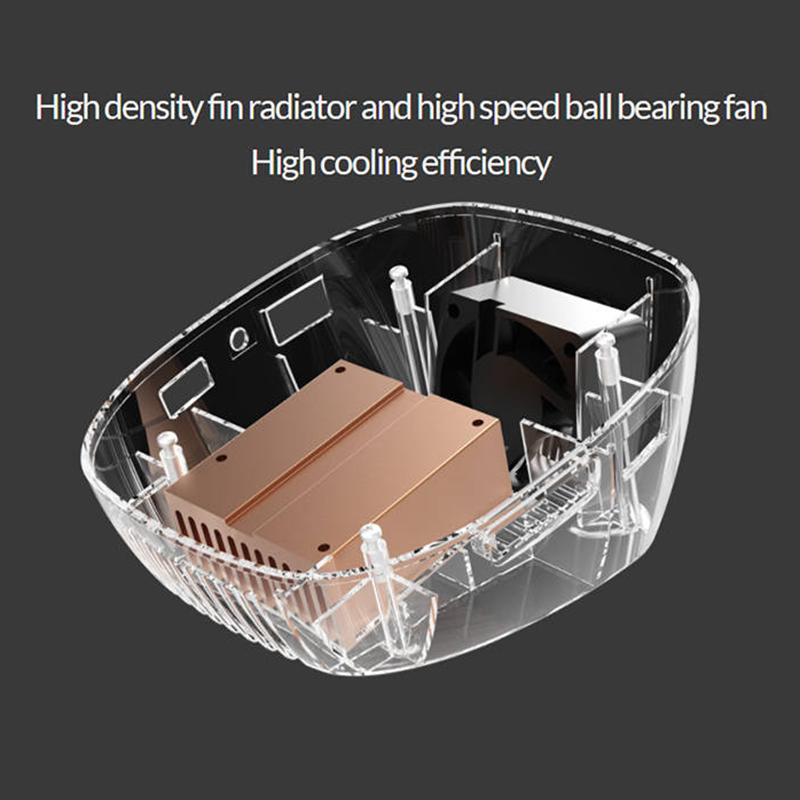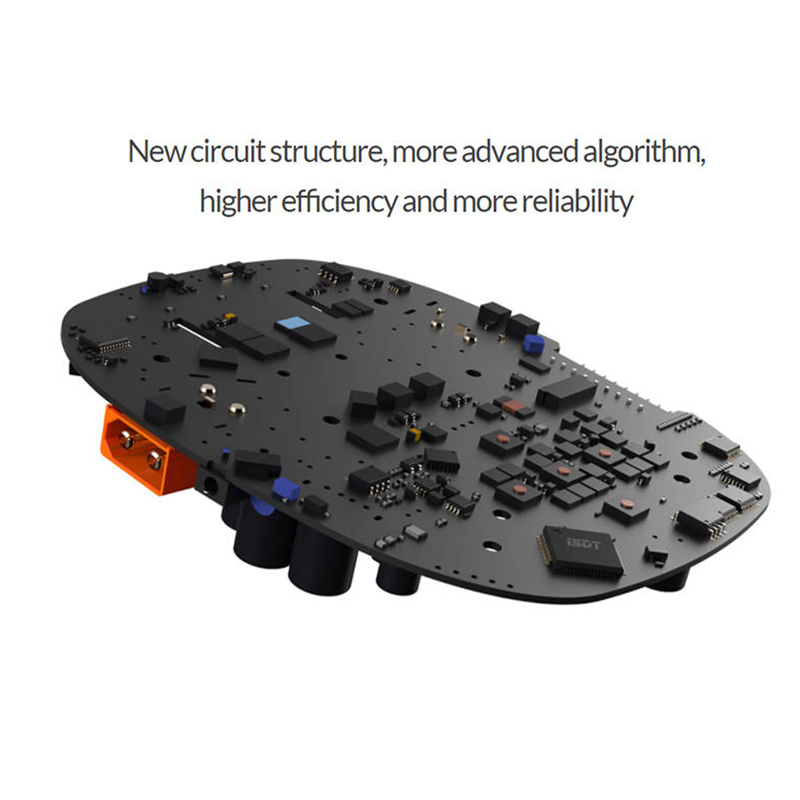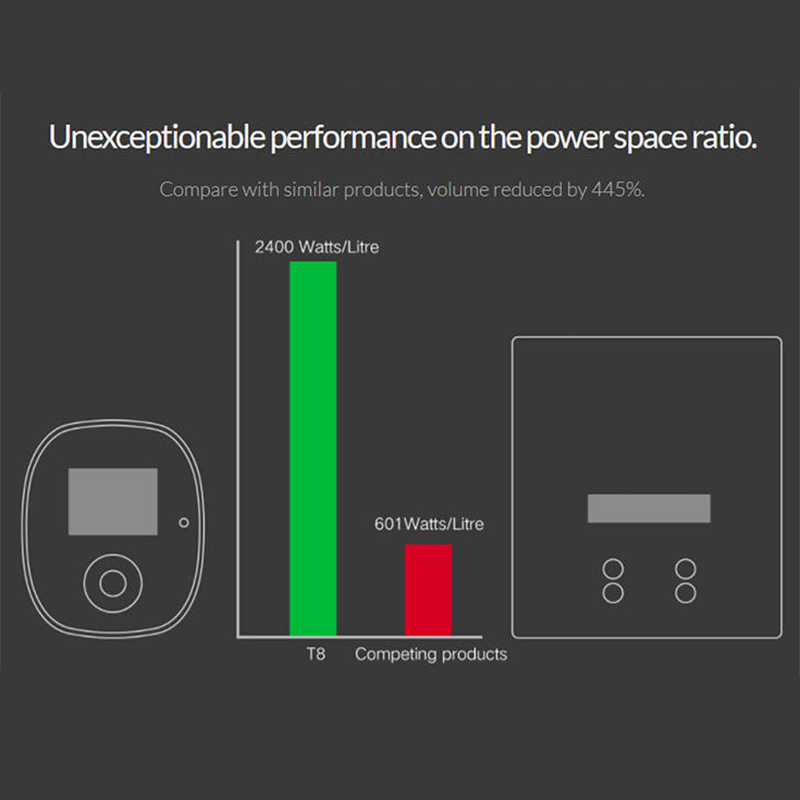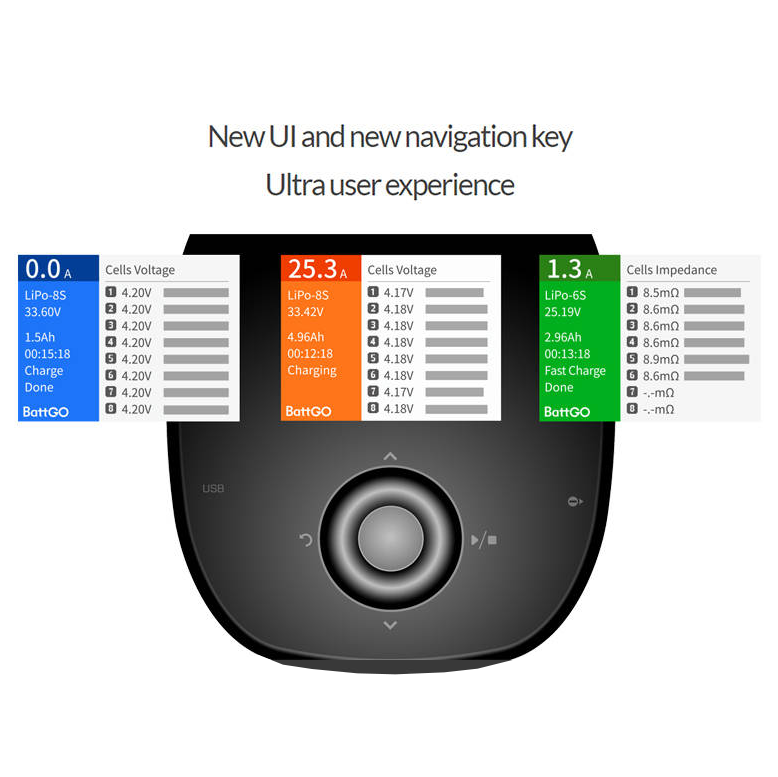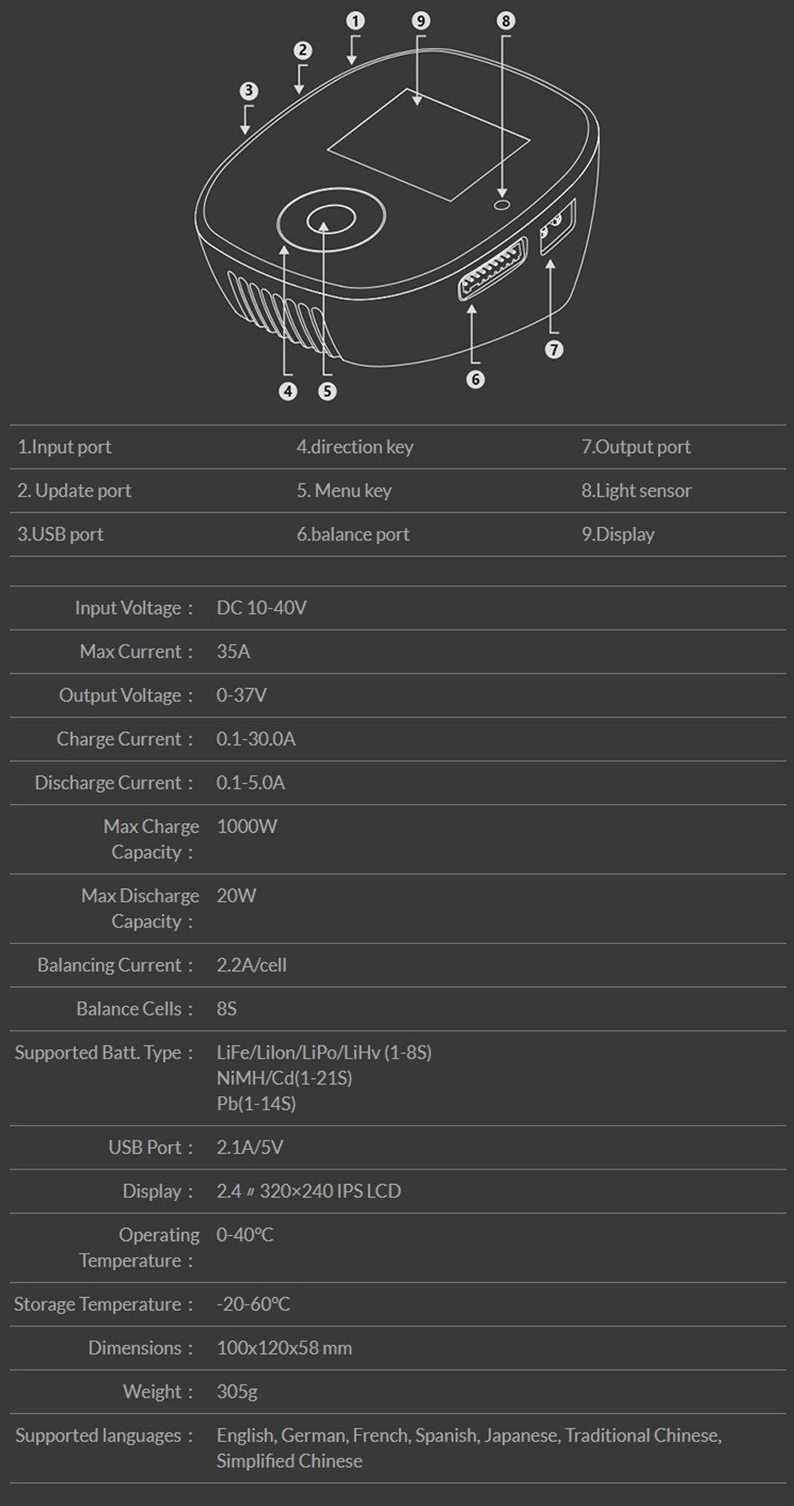 Specs
Input Voltage: DC 10-40V
Max current: 35A
Output Voltage: 0-37V
Charge Current: 0.1-30.0A
Discharge Current: 0.1-5.0A
Max Charge Capacity: 1000W
Max Discharge Capacity: 20W
Balancing Current: 2.2A/cell
Balance Cells: 8S
Supported Batt. Type:
LiFe/Lilon/LiPo/LiHv (1-8S)
NiMH/Cd(1-21S)
Pb(1-14S)
USB Port: 2.1A/5V
Display: 2.4〃320×240 IPS LCD
Operating Temperature: 0-40°C
Storage Temperature: -20-60°C
Dimensions: 100x120x58 mm
Weight: 305g
Supported languages: English, German, French, Spanish, Japanese, Traditional Chinese, Simplified Chinese
Package Included:
1x ISDT T8 Charger
Just purchased the ISDT T6 charger from Quadcopters and it's just what I needed , how I've managed so long without one. Charges all my lipos in double quick time and very reliably too.
Write your own review
The item has been added to your basket