Jumper T18 Pro Transmitter Radio 5in1 Tx ALPS RDC90 Gimbals
---
QuadCopters Price Match
The Jumper T18 Pro is the Top of the Range radio transmitter from the 18 series by Jumper featuring ALPS RDC90 Gimbals which are even more precise than hall sensor gimbals.
The Radio also features a 5 in 1 protocol built in receiver which now gives the option of 868mhz and being able to bind to most protocols such as Frsky , Flysky, Walker and Futuba all with ease. All the while still being supported by OpenTX
Features like this are not even seen on transmitters and this is the perfect remote control for FPV Pilots and Fixed wing and RC Helis.
So whats the differences between the T16 we have all come to love and the New T18 series.
The new T18 Pro has 2 Led Backlights
2 Power buttons so you can switch the radio off quick enough
Smooth ALPS RDC90 Gimbals (PRO Model Only)
Adjustable Neck Strap
Ribbon Cable design much improved and reduced so less likelihood of problems .

Feature:
JP5-in-1 Multi-protocol module included R9, DSM2/X, FrSKY, SFHSS, FlySky, FlySky AFHDS2A, Hubsan and more
OpenTX firmware
Voice function
Zipper Case Included
Adjustable LED Backlights
Vibration reminder function
USB-C online firmware upgrade
JR/FrSKY compatible module bay on rear side.
JP5IN1 module - 2.4G JP4IN1 and 868mhz
6-Flight Mode Buttons (for APM and Pixhawk flight controllers)
Support telemetry (depending on the receiver)
Up to 16 channels of output (can be extended into 32ch, depending on the receiver)

Specs:
Size: 180*190*58
Faceplate: Carbon
Gimbal Type: ALPS RDC90
Weight: 888g (without battery)
Working voltage: DC7-8.4V (NO CRSF)
Channels: up to 32 channels (depending on the receiver)
Display: IPS480*272 (800 * 480 HD IPS touch screen interface reserved - expected to be supported by openTX2.4 and above)
Simulator mode: 3.5mm standard ppm output or USB HID

Package Included:
- 1 x T18 Pro radio
- 1 x Zipper case
- 1 x USB-C cable
- 1 x Jumper orange neck strap
*There is no specific T18 manual at the moment so some radio knowledge would be needed for advanced configurations.*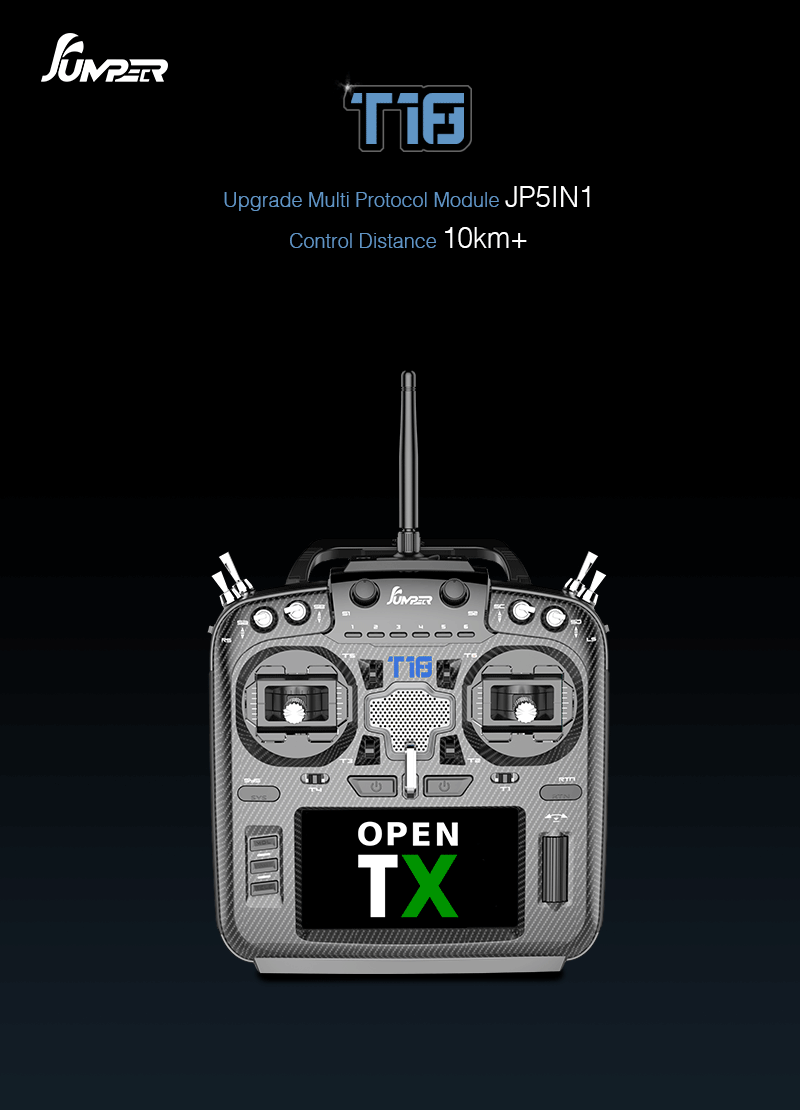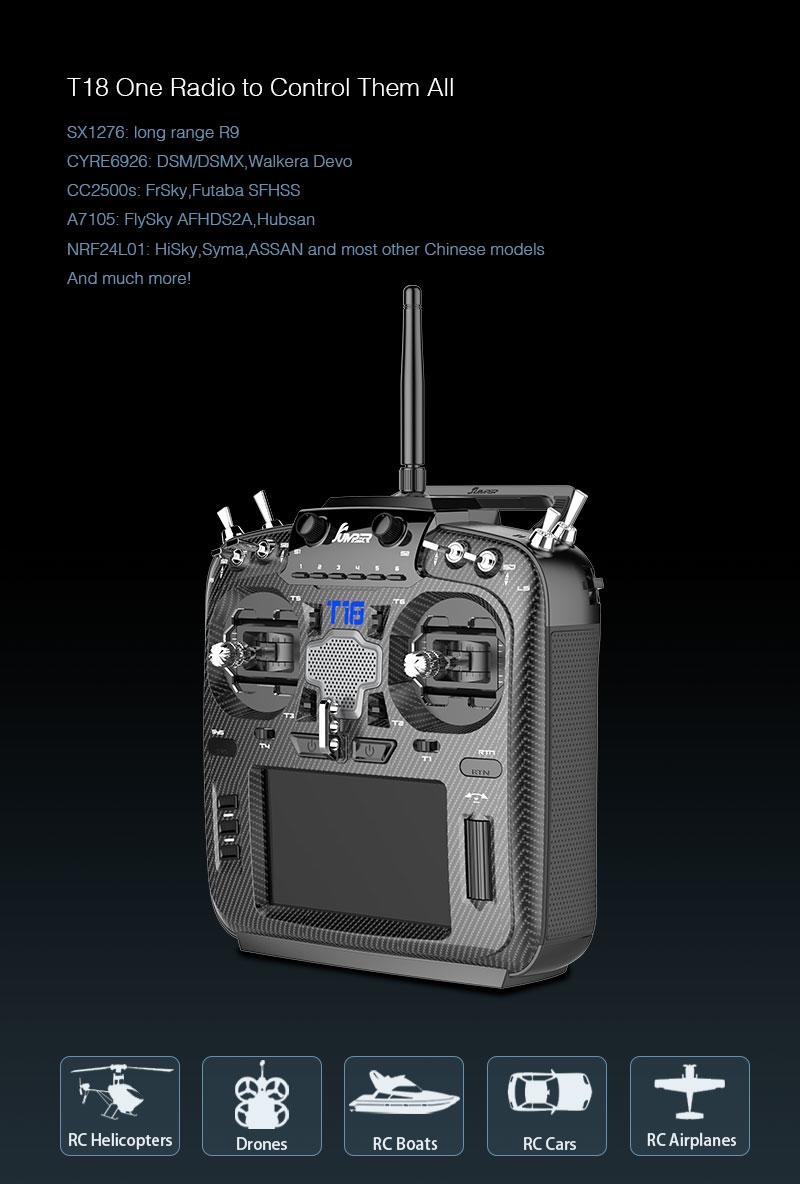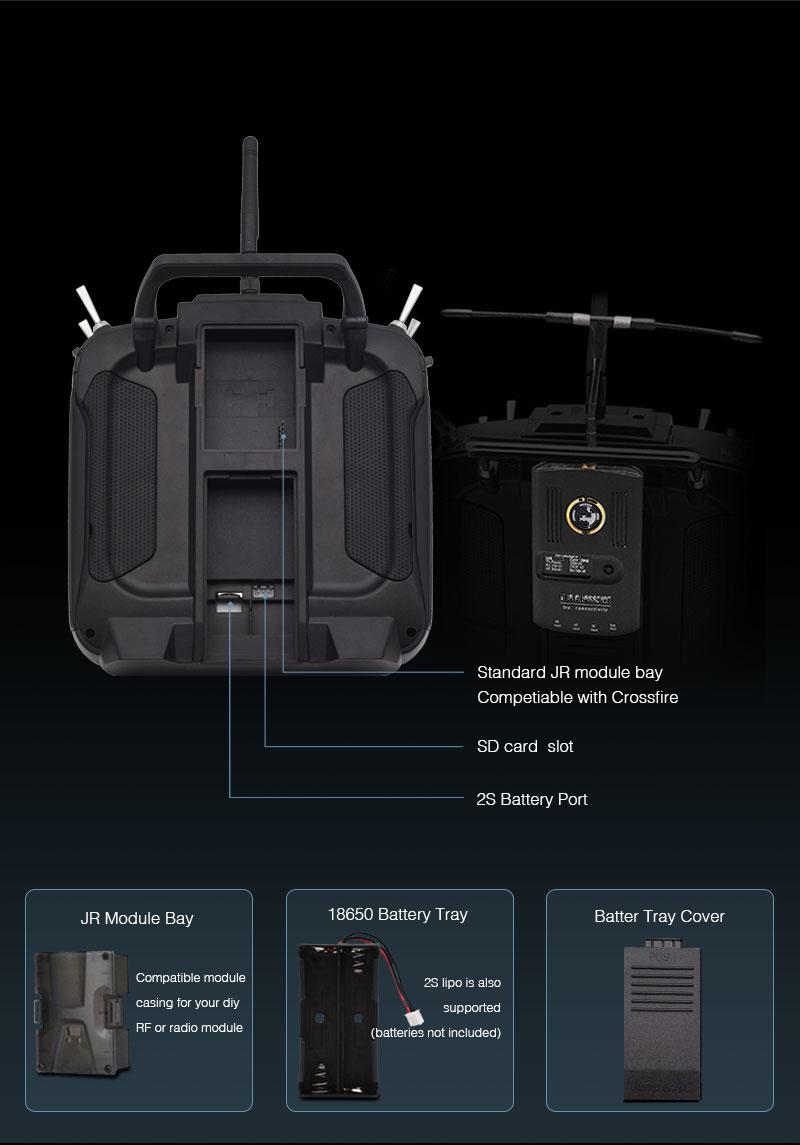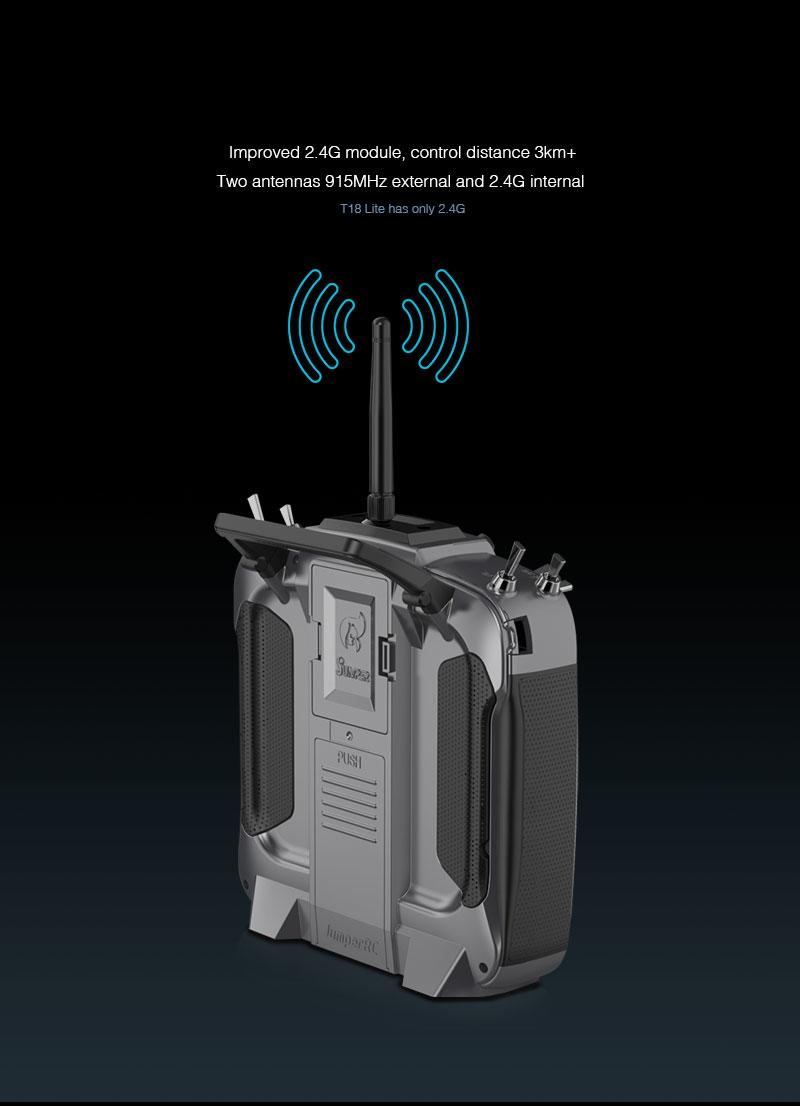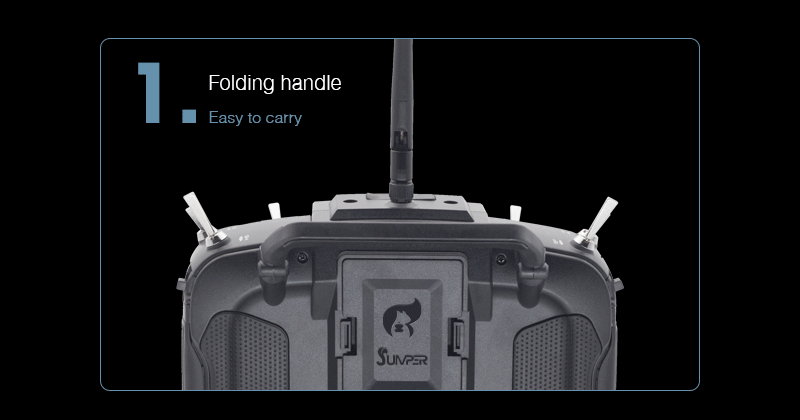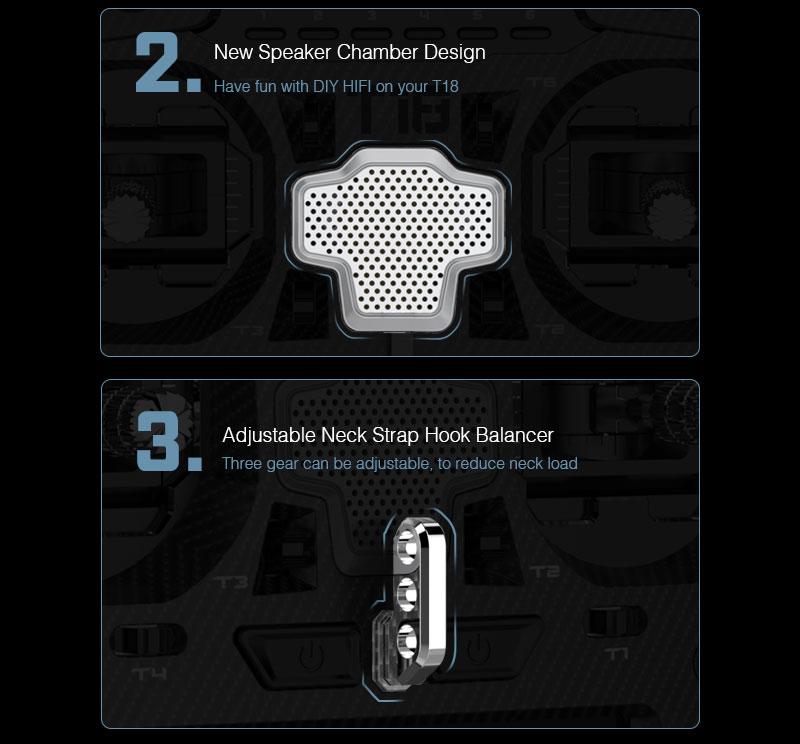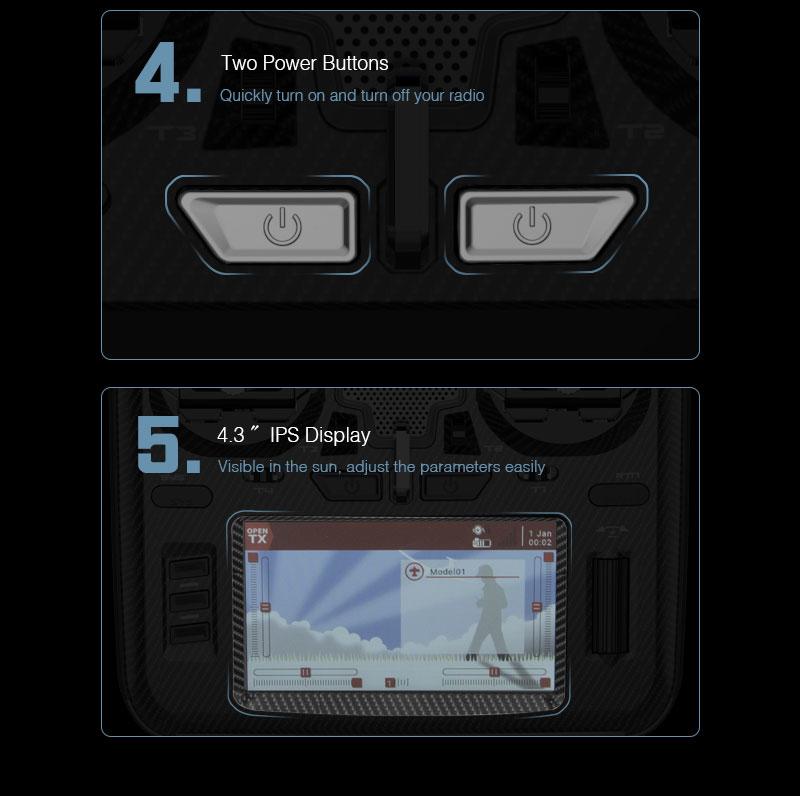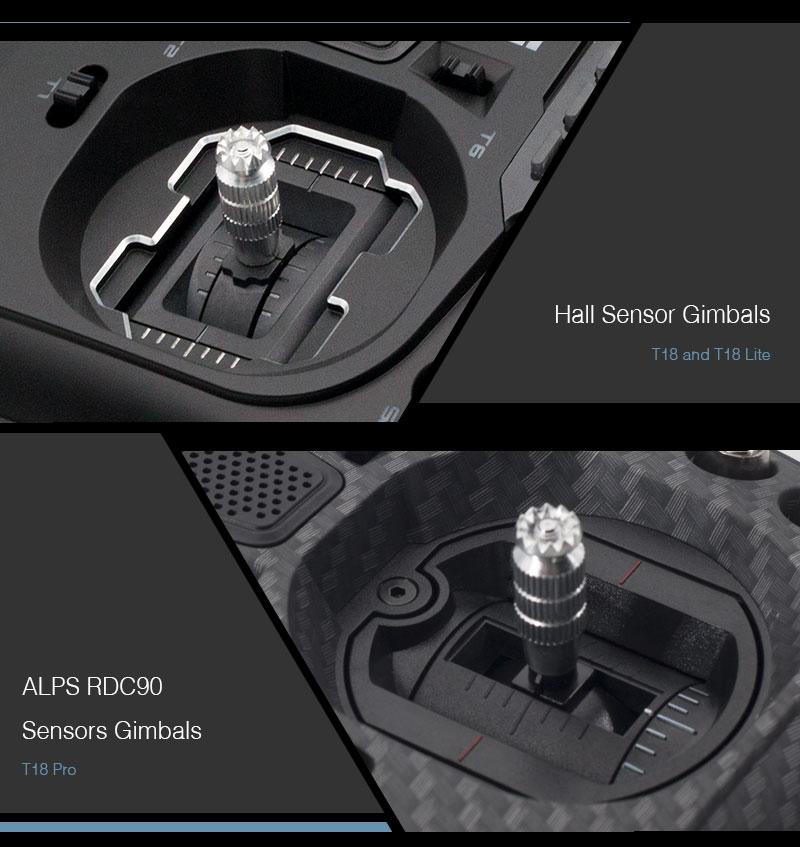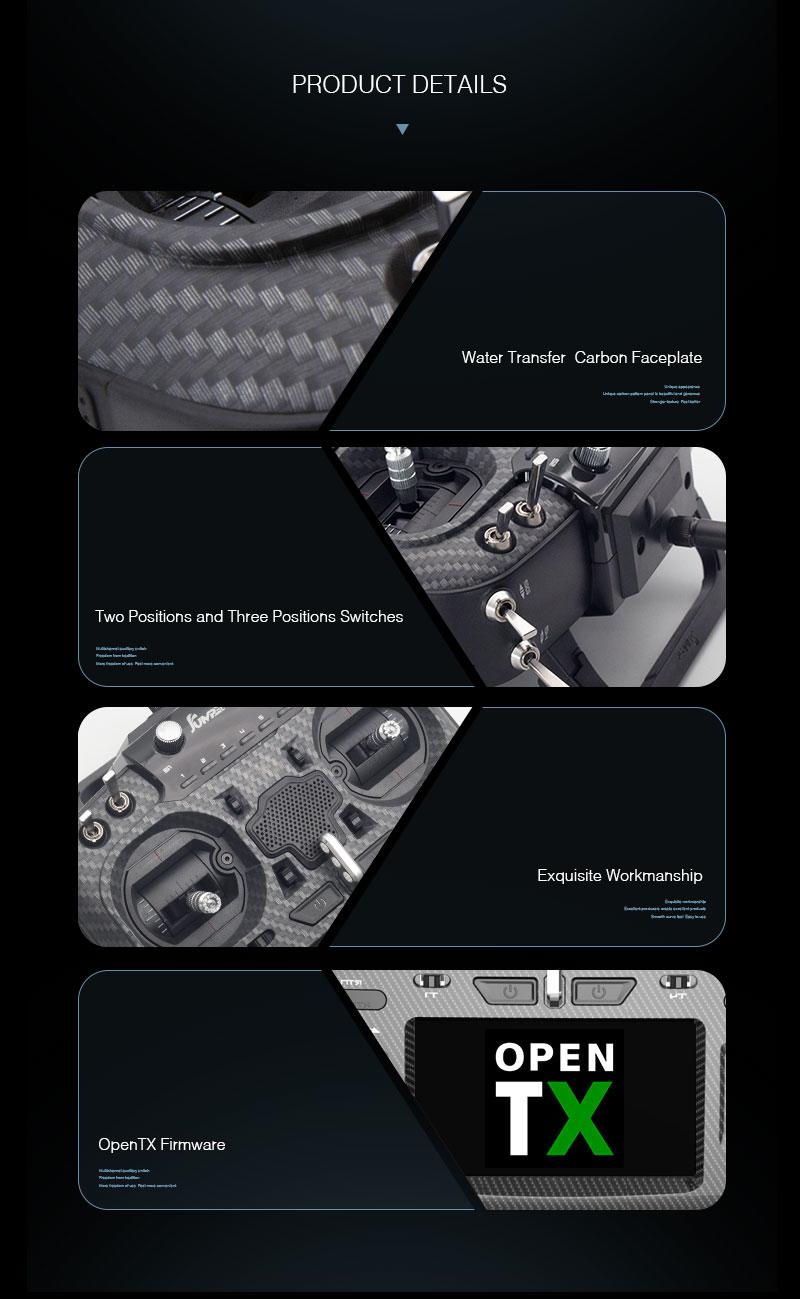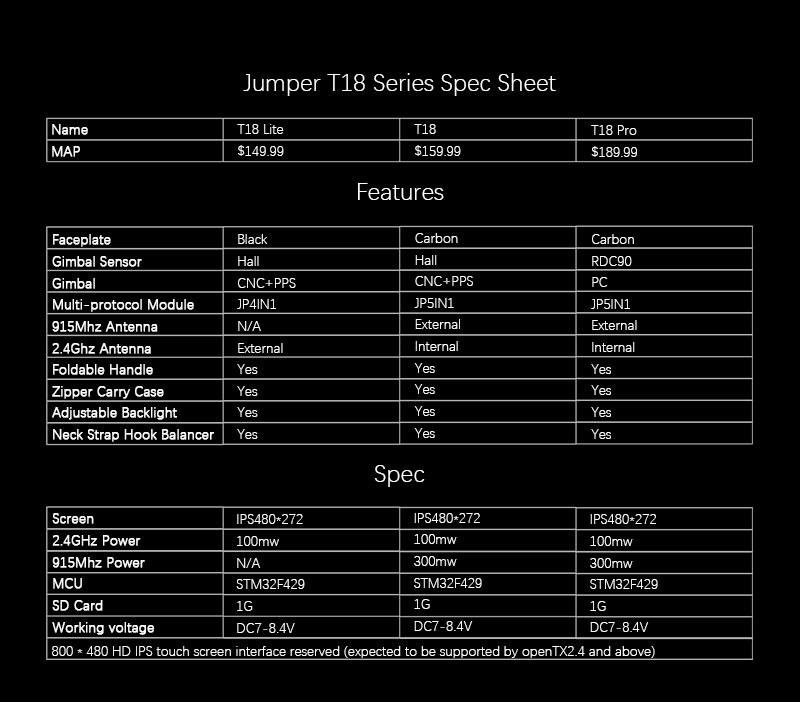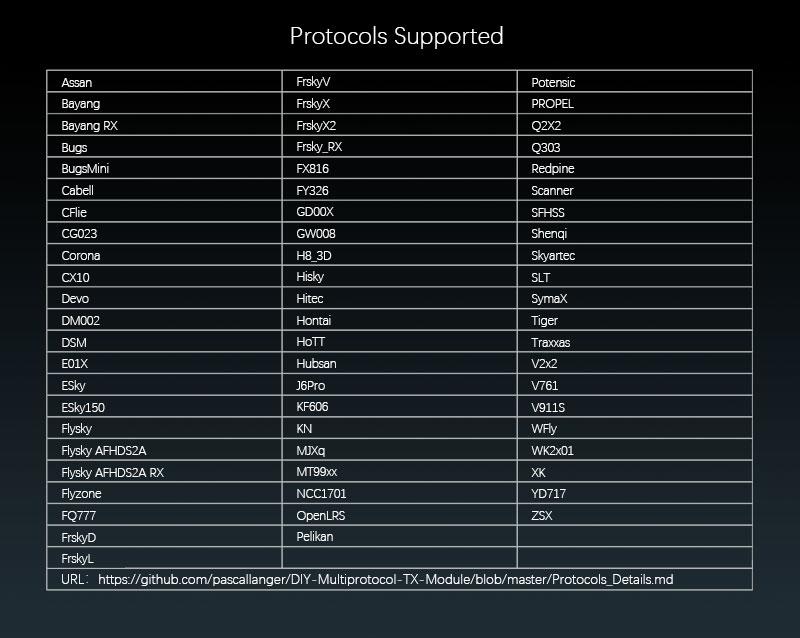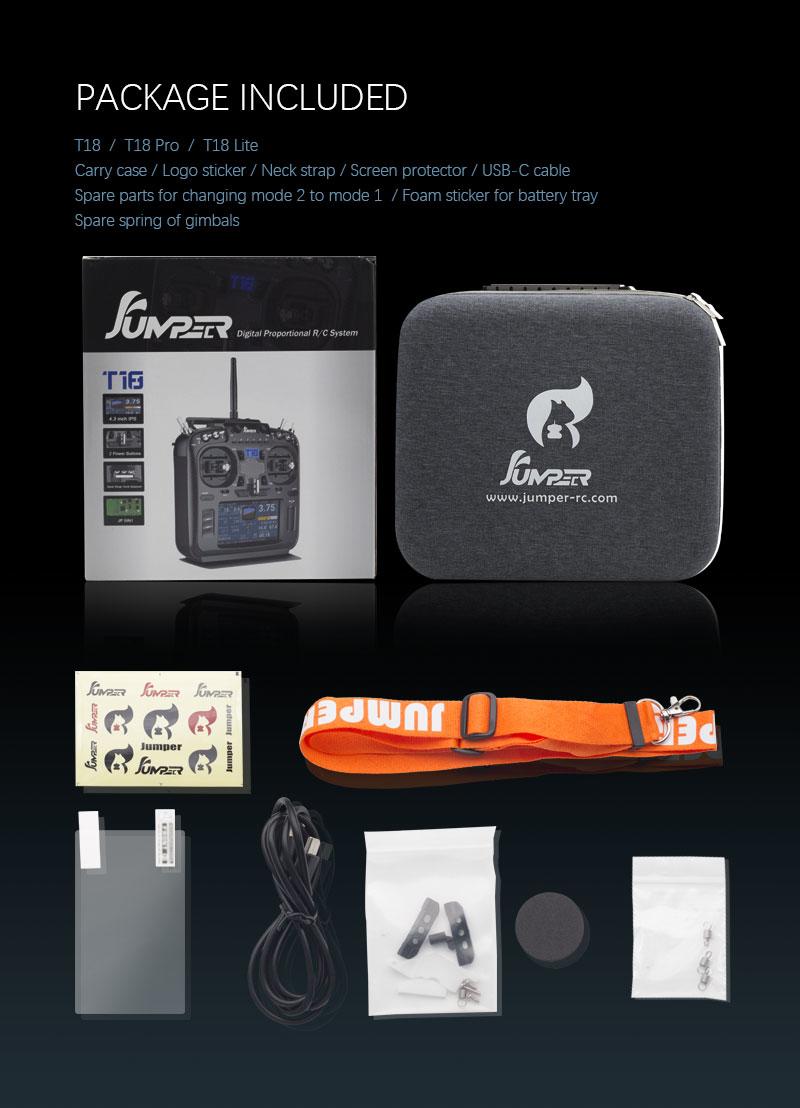 Was given the option to upgrade to the T18 Pro having pre ordered the T16 , so glad Quadcopters offered this choice and was a very nice touch by them. Overall the radio is superb value and has lots of features. I would have liked to see a charging bay for the 18650 batteries but Its a small price to pay for such a high spec radio transmitter.
Write your own review
The item has been added to your basket