KISS 24Amp ESC 2-5S 24A race edition - 32bit V1.08f Dshot compatible 150 300 and 600
Latest v1.08f version in stock
KISS (Keep It Super Simple) ESC's are here! Flown by the like's of Mr Steele, These 24amp ESC's offer much better reliability over previous generations keeping you in the air longer. No one wants to be messing around with firmware and BLHeli this and Simonk that, So Keep it simple with these. No Firmware updates. No de-soldering chinese cabling. Just take them out the box and solder your own cables and fly!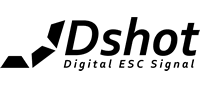 Why choose these over others?
*No firmware updates so you wont suffer from desync or firmware bugs.
*No worry about dampen light or even programming motor direction.
*Consistant Flight characteristics, these ESC's give you a "smoothness" you don't get from others. Further more to that, have you ever built 2 identical machines but they feel different to fly? this is where the consitancy of these ESC's come in. How are you suppose to master your craft if you are constantly changing the characteristics?
Spec:
32-bit ARM Cortex MCU @48Mhz 
Telemetry capability (voltage, current, temp, rpm) 
Over-current protection (measures the current and reduces it to max 30A) 
Over temperature protection (reduces the max power if hotter then 120°C) 
Expanded adaptive auto timing (3,25-30° advance will be calculated on each commutation) 
For Race Multicopters (24A continuous also with bad cooling *) 
High max. RPM (450.000ERpm, 64.000Rpm with a 14Pol Motor) 
Small size (19 x 27 mm) 
Accurate RPM control (~ 950 steps) 
No additional capacitor needed**
Very fast throttle response 
Linear throttle response 
Active freewheeling (low diode losses) 
Regenerative braking 
Fast FET switching because of the use of gate drivers 
2-5S LiPo**
Oneshot42, Oneshot125 and normal (25 ? 500Hz) PWM auto detected. 
DMA hardware support - Direct Memory Access - keeps the cpu load low while using Dshot 600 
100% compatible hardware for digital protocolls - Dshot 
Operating voltage 6 - 25V 
Maximum continuous current 24A 
Instantaneous maximum current 30A active limited 
500,000 ERPM maximum field speed (use of 450,000 recommended) 
(**) For very long LiPo power lines (more than 20cm) or for smoothing the power supply, attache a 100 - 400µF Low ESR 25V (or more) electrolytic capacitor to the power pads. Caution! When used with 5S lipo, the use of a electrolytic capacitor is recommended. (*) e.g. When mounted between two CF plates   
Safety Warnings
Due to the regenerative braking, the KISS ESC should only be powered by LiPo batteries. 
Never start a brush-less motor in your hands! 
While starting up with propellers mounted, always care for distance yourself and objects 
Never power up your ESC/speed controllers without a valid signal transmitter (receiver or FC) is connected. 
The KISS ESC can be locally heated up to 80 ° C during operation! 
While soldering do not connect a voltage source at the ESC / speed controller. 
Some components on the KISS ESC can be destroyed by static charge. When handling such electronics, make sure to be grounded
BRAND: KISS
MPN: KISS24AESC
Use Kiss Escs on all my builds as simple to set up and solder. Smooth and reliable and matched by fast shipping .
Just received the kiss escs latest 1.03 version and I have set up to run DSHOT 600 and these are ultra smooth and response time is unbelievable . Very small in size but do note you need to cover them with insulation tape or shrink tube to protect the components. Speedy delivery from Quadcopters so big thumbs up all round.
Write your own review
The item has been added to your basket