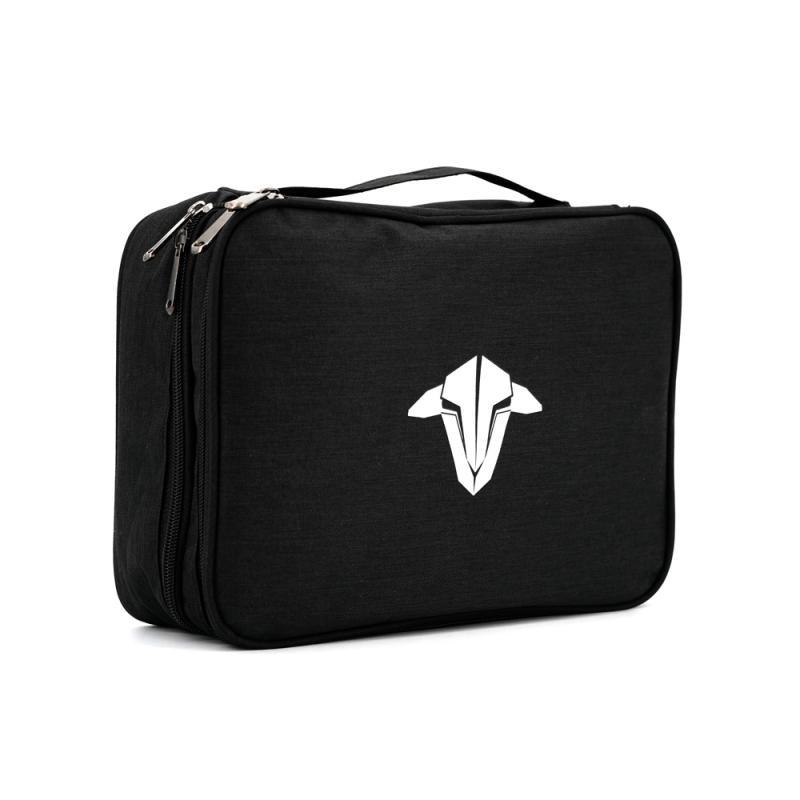 TBS Gear Pouch V2
---
QuadCopters Price Match
TBS Gear Pouch the new stylish case for your fpv gear.
The TBS Gear Pouch v2 can comfortably accommodate a Tango2 and FPV goggles (Fatshark size). The walls and dividers are well padded for protections.
The v2 has 2 compartments, one side has an elastic retention system and small pouches for you to store your cables, tools, soldering tools, antennas and etc. 
SPECIFICATION
Size: 280 x 50 x 210mm
Weight: 260g
Material (Exterior): Nylon 
Material (Interior): Velcro-receptive fabric with padding
INCLUDES
1 x TBS Gear Pouch V2
2 x Long Padded Dividers
1 x Short Padded Dividers
The item has been added to your basket