Acehe 1650mAh High Voltage LIHV 4S Lipo Battery for Drone Racing 15.2V 100C-200C Rated.
A highly popular brand of lipos in the drone racing scene and for very good reason, Acehe Lipos are known to be able to handle the constant abuse drone racers put through there lipo batteries and have genuine C ratings.
Being a High Voltage Pack means they offer more power but need to be charged with a charger that supports LiHv , these can also be charged to normal 4s Voltage 14.8V and will work fine.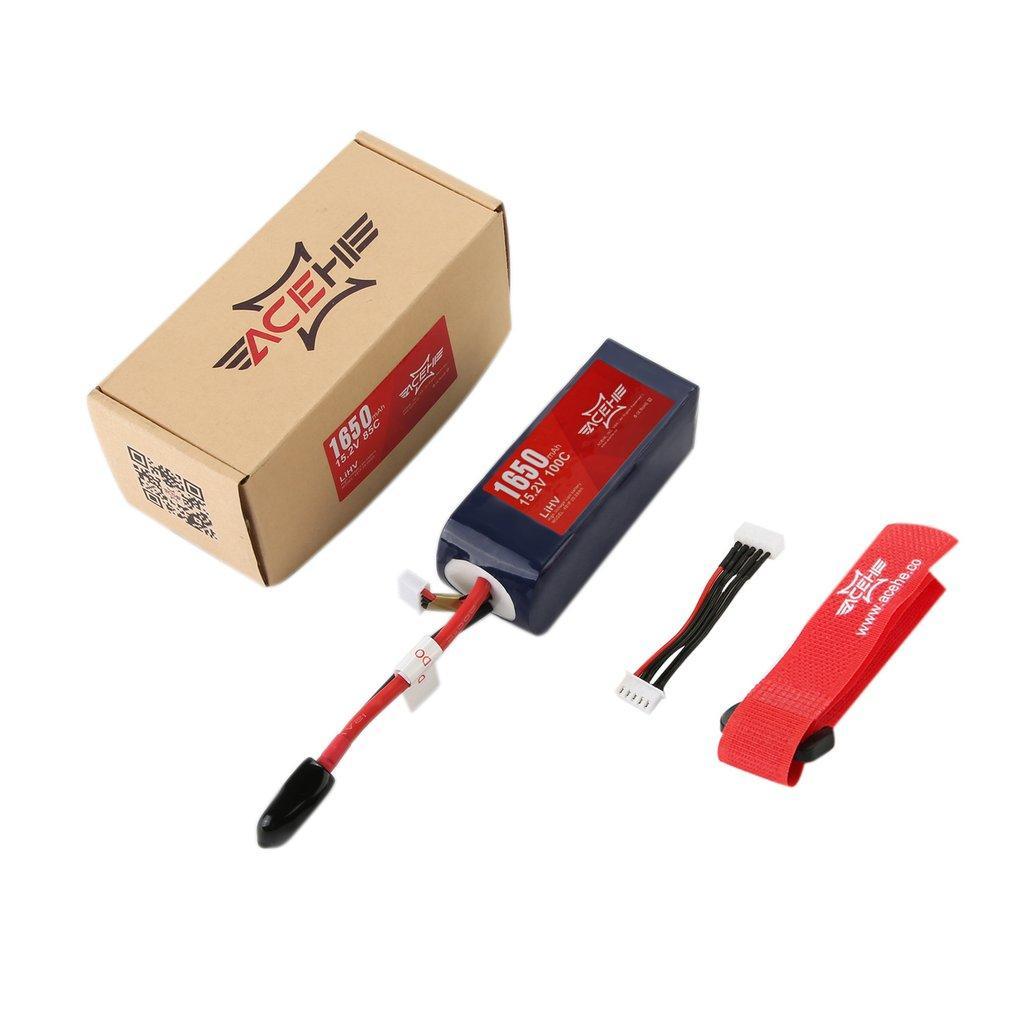 Specification:
Capacity: 1650mAh
Number of Cells : 4
Total Voltage: 15.2V
Continuous Discharge Rate: 100C
Burst Discharge Rate: 200C
Balance Plug: JST-XH
Discharge Plug: XT-60
Battery size: 85 x 32 x 29mm
Package Size: 125 x 55 x 55mm
Net weight: 205g
Package weight: 240g
The item has been added to your basket