Matek F411-MINI Flight Controller
---
QuadCopters Price Match
Matek F411-MINI Flight Controller
The F411-Mini BetaFlight flight controller from Matek. Look no further for a 20x20 flight controller as we have this little pocket rocket that uses a 100MHz STM32F411CEU6 MCU and built-in BetaFlight OSD. It can even accept 6-30V DC and has a built-in BEC supplying 2amps @ 5volts.
MCU: 100MHz STM32F411
IMU: MPU6000
OSD: BetaFlight OSD w/ AT7456E chip
VCP, UART1, UART2,
6x PWM/Dshot outputs
2x LEDs for FC STATUS (Blue, Red)
Built in inverter for SBUS input (UART1-RX)
PPM/UART Shared: UART2-RX
SoftSerial supported on S5 & S6
Camera control supported on Rssi pad
Battery Voltage Sensor: 1:10
Current Sensor: No (FCHUB-A option)
BEC 5V: 2A
LDO 3.3V: Max.300mA
I2C1 SDA & SCL available
WS2812 Led Strip : Yes
Beeper : Yes
RSSI: No
Blackbox: No
28x28mm PCB with 20mm mounting holes
4.5g
w/ 6x silicon grommets M4 to M3
w/ 6x brass grommets M3 to M2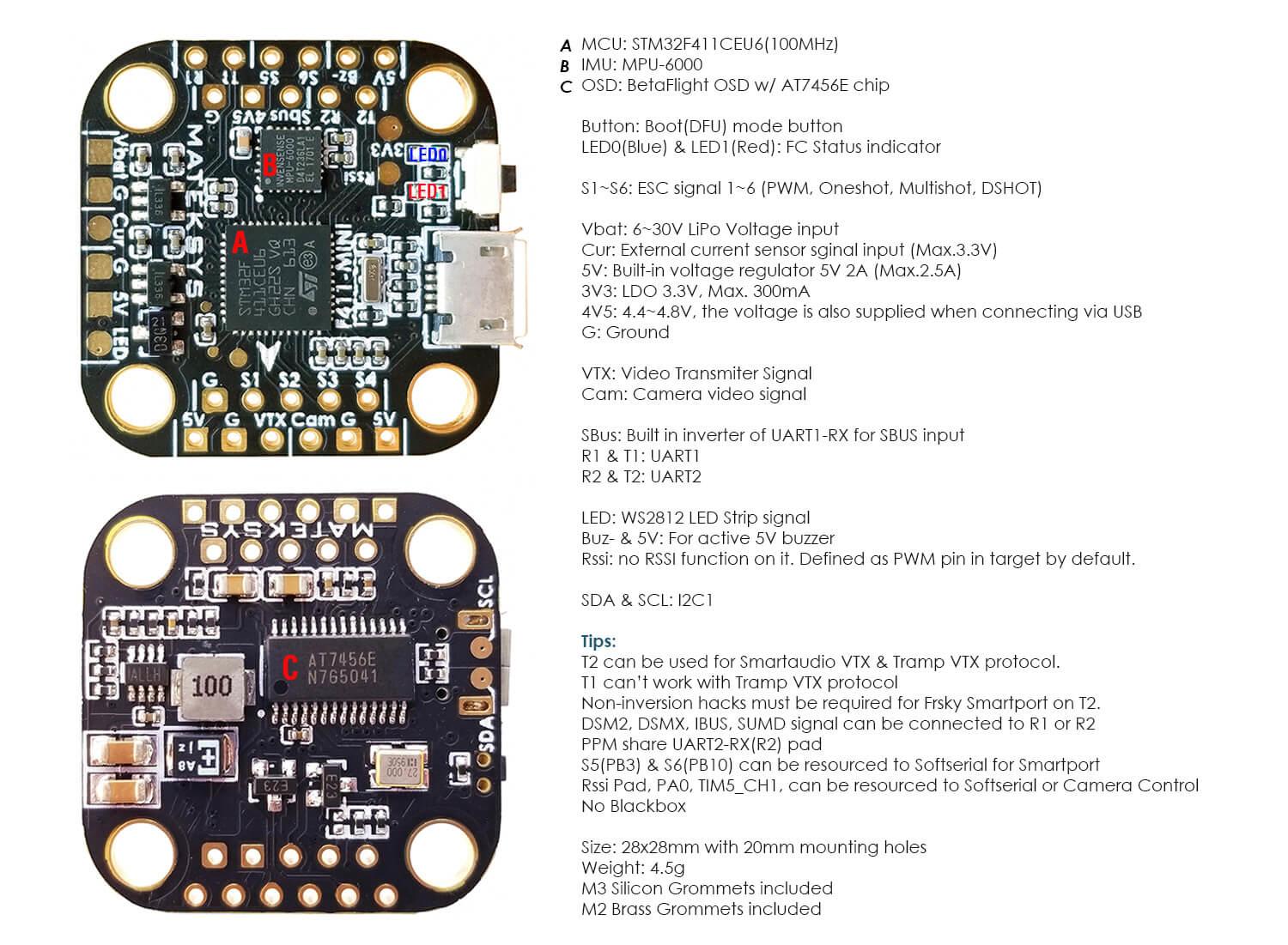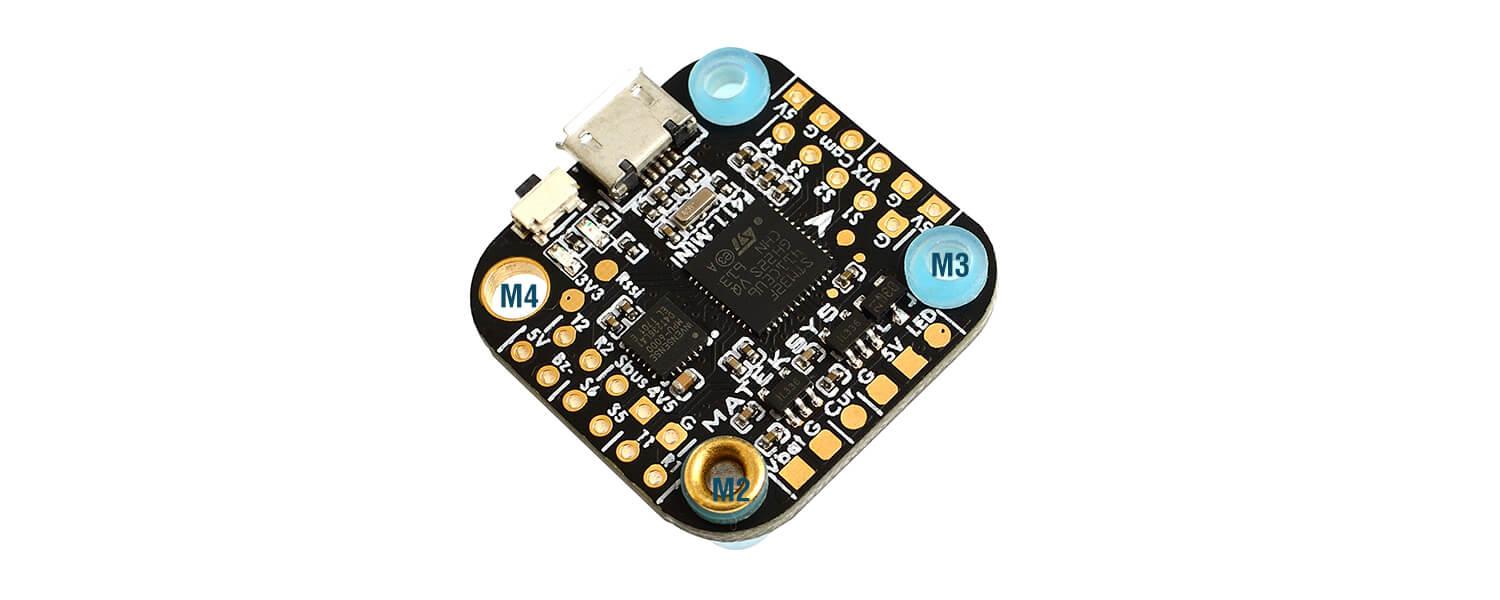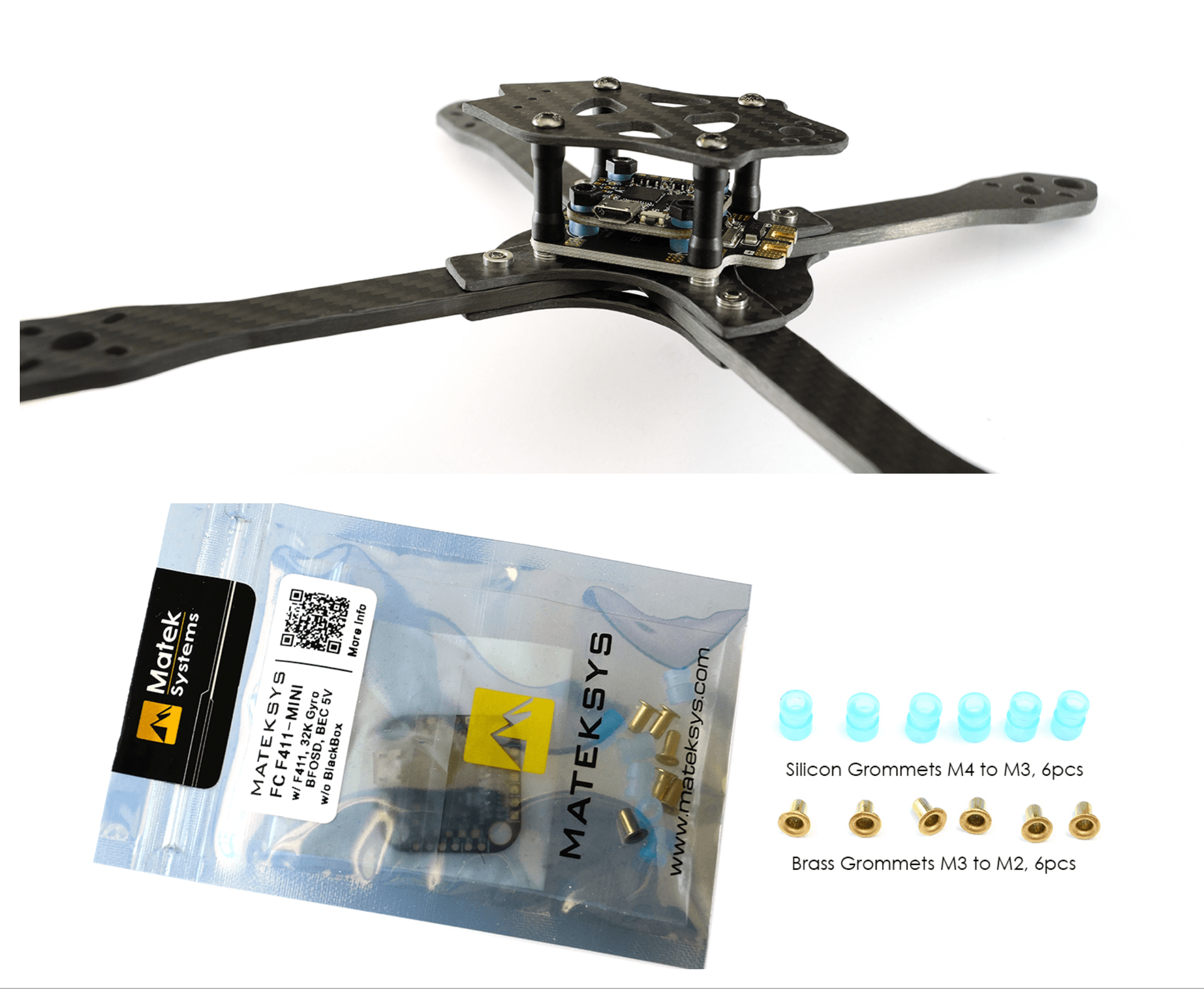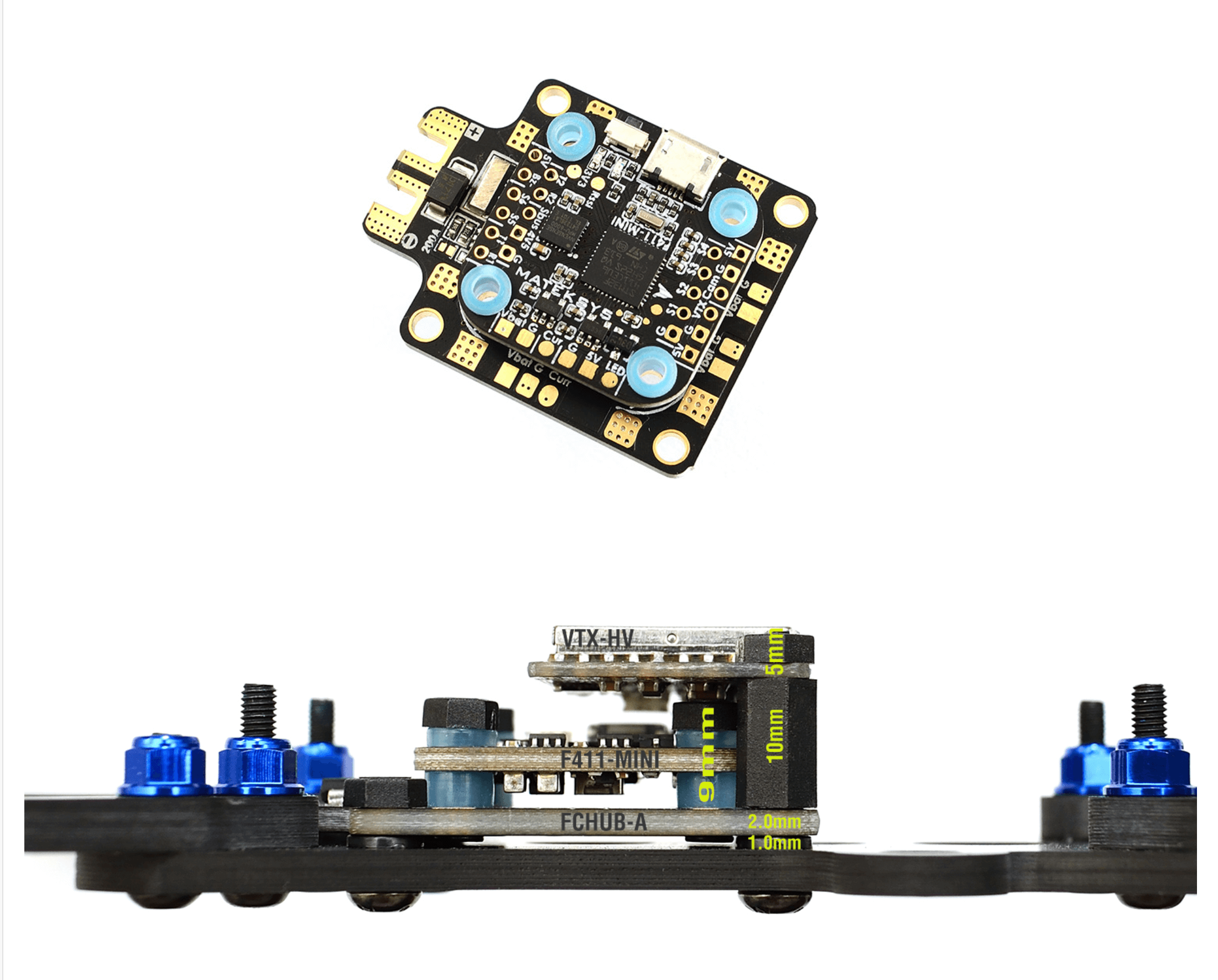 Wiring Diagram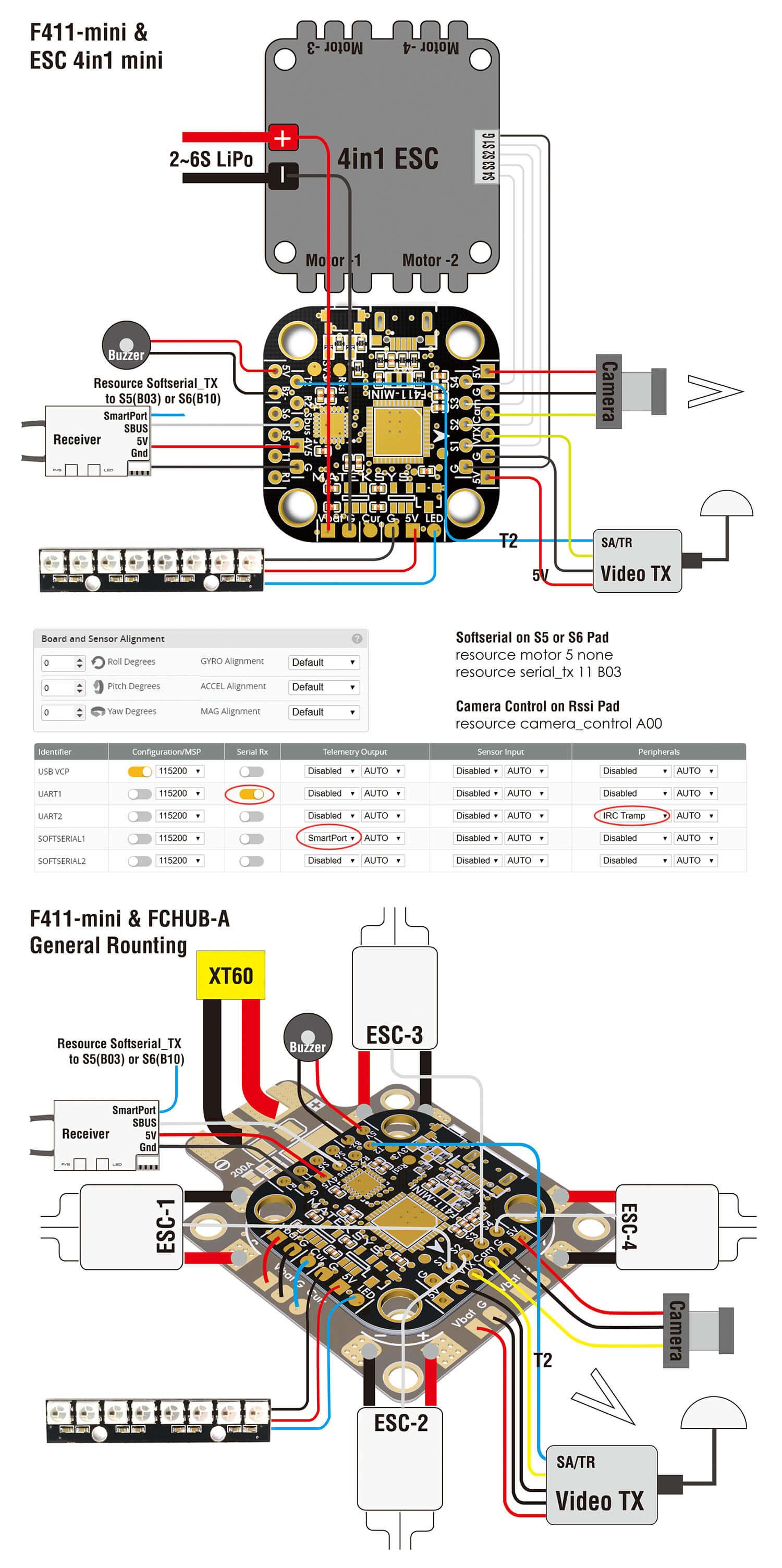 Note : Please always test the board first using the usb connection as returns cannot be accepted once the Flight Controller as been soldered.
The item has been added to your basket