IFlight XING E 2207 Motor 2-6s 1800kv 2450kv AND 2750kv
---
QuadCopters Price Match
Xing Eco Series Motor 2207 with a choice of 1800kv suited for 6s set ups and the 2450kv 2750kv for 4s.

The Xing E motors are a more wallet friendly version yet retaining the usual quality and performance of the Iflight brand we have all come to expect.
This 2207 sized motor features a High-strength 4mm steel hollow shaft, Single strand windings for performance, M3 shaft screw, and larger 9x4x4mm NSK bearings.
Features
-High-strength 4mm Steel shaft
-N52H High-temperature magnets, NSK bearings
-16x16mm hole pattern
-Single strand copper winding
-Hex bolt shaft set screw
Specifications
-Configuration: 12N14P
-Stator Diameter: 24mm
-Magnets: N52SH Curved
-Bearing Size: 9x4x4
-Shaft Diameter: 4mm / Steel
-Base Mounting Pattern: 16x16mm M3 Thread
-Motor Dimension: 28.5x19.7mm
-Weight: 33.8g (150mm wires)
-Idle Current @12.6v (Io): 1.2 A
-Cells (LiPo): 2-6S 
-Max Burst Current <10s: 35.22A
-Max  Power (W) 60s: 845W
-Internal Resistance (Rm): 81.5mΩ
-Motor Wire Length: 150mm / 20AWG
Package included: 
1pc x MOTOR XING-E 2207  motor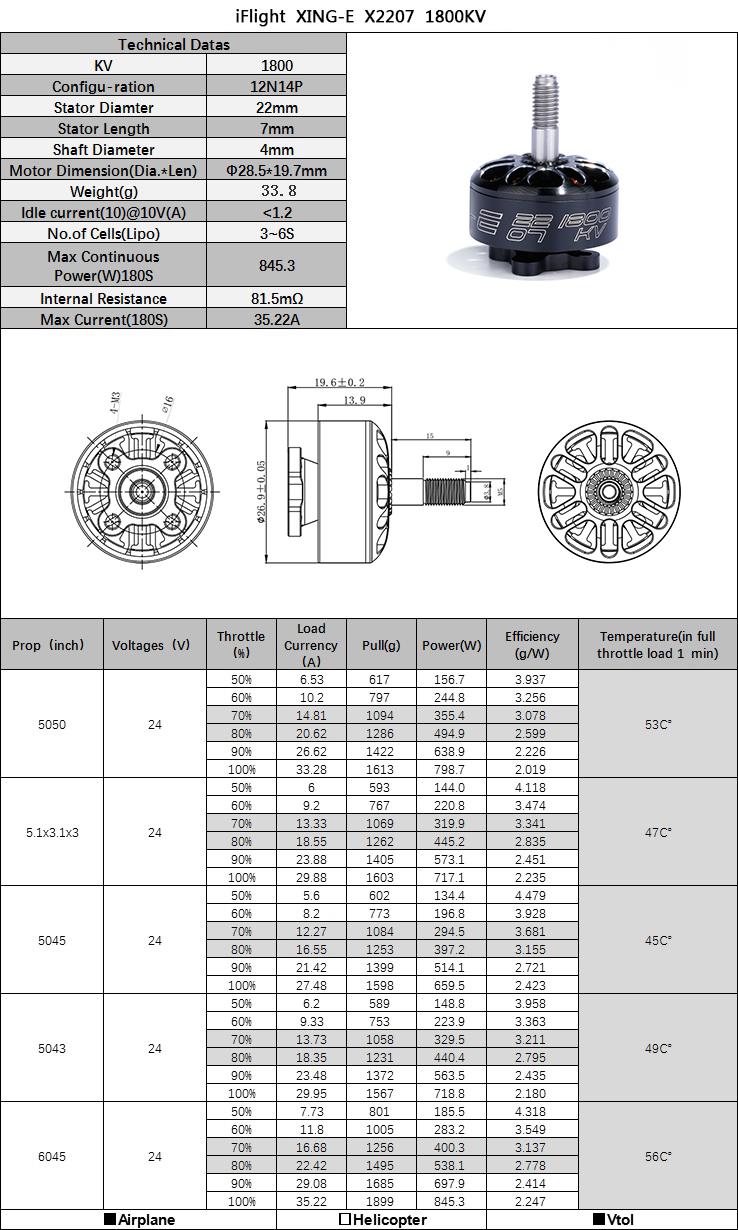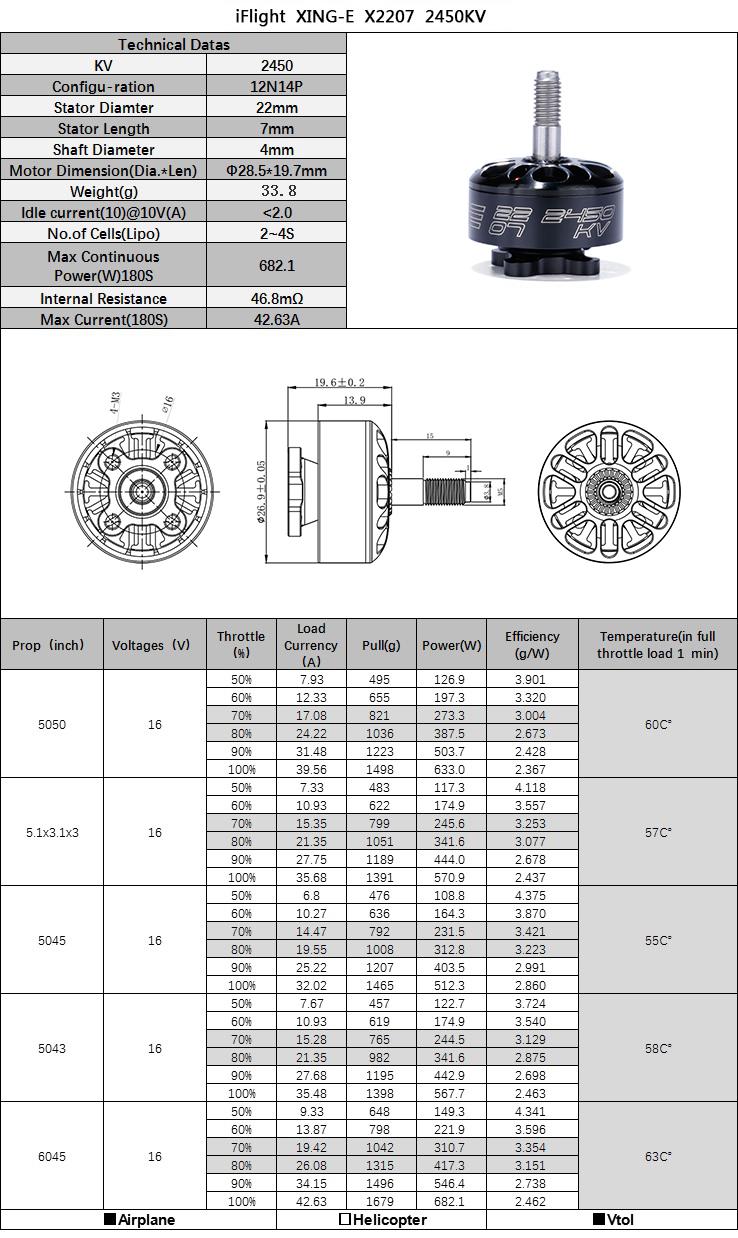 The item has been added to your basket