Hobbywing XRotor Micro 30A BLHeli_32 DShot1200 ESC for Racing Drones.

One of the most reliable and best performing esc on the market with Peak Bursts of upto 50A supported and running the third generation of BLheli.
High Performance Hardware & Original Third-generation BLHeli_32 Firmware
The use of high-performance 32-bit ARM microprocessor (which runs at 48MHz),
imported high quality MOSFETs (Fairchild) & ceramic capacitors, 3-in-1 drive ICs,
3-ounce copper, 4 layers of PCBs, and the third-generation BLHeli (BLHeli_32 firmware)
creates an ESC with more functions & better performance specially for FPV drones

Hardware Generated PWM & Damped Light Mode
The ESC firmware uses hardware generated motor PWM for smooth throttle response and silent operation. Damped light does regenerative breaking, causing very fast motor retardation, and it inherently also does active freewheeling.

DShot150/300/600/1200,
Regular PWM,Oneshot42/125 & Multishot Supported
Besides the regular PWM (1~2ms) mode, Oneshot125 (125~250µs)/Oneshot42 (41.7~83.3µs)/ Multishot (5~25µs) modes, the DShot150/300/600/1200 modes are also supported.

Multiple Programmable Items
The original BLHeli_32 firmware allows users to connect four ESCs to the FC flashed with the Cleanflight/Betaflight firmware via signal cables (on the ESCs) to set general parameters of the ESCs simultaneously, upgrade the firmware or adjust advanced parameters online at the same time.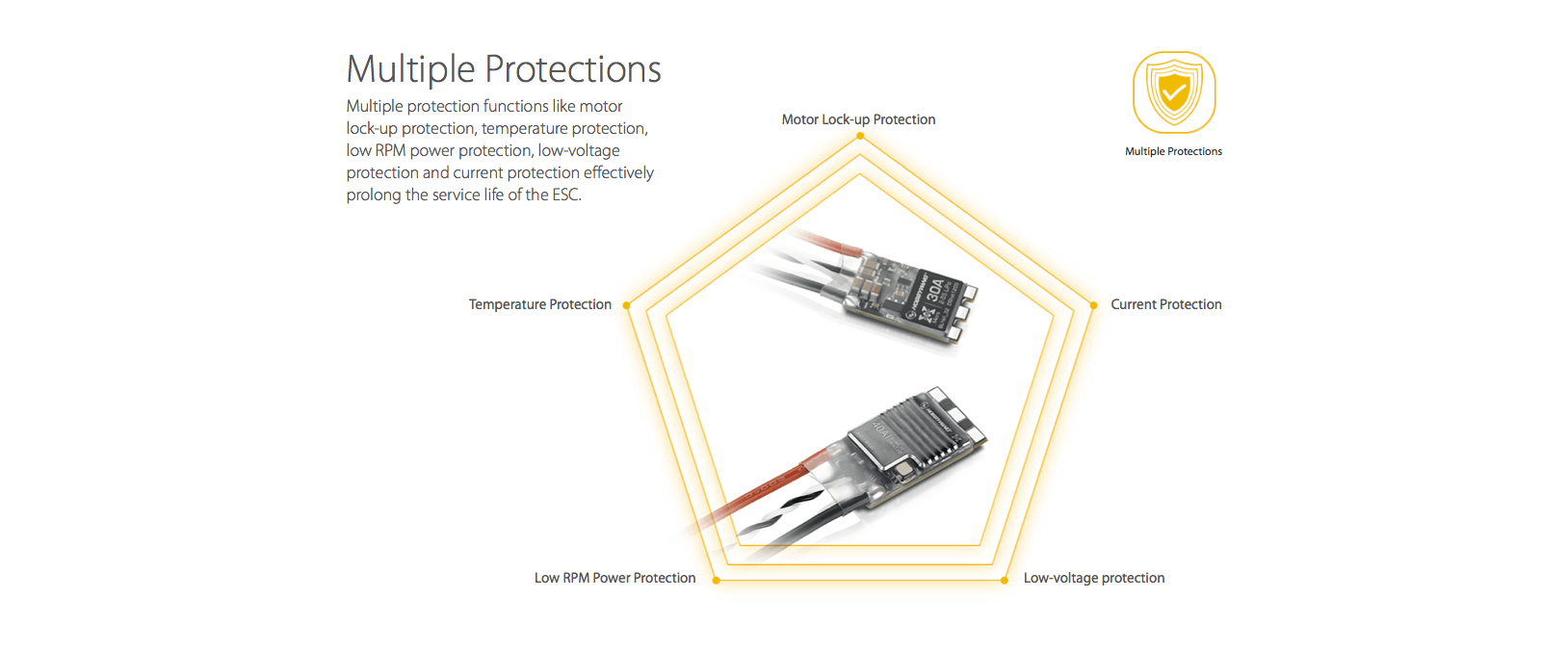 The item has been added to your basket