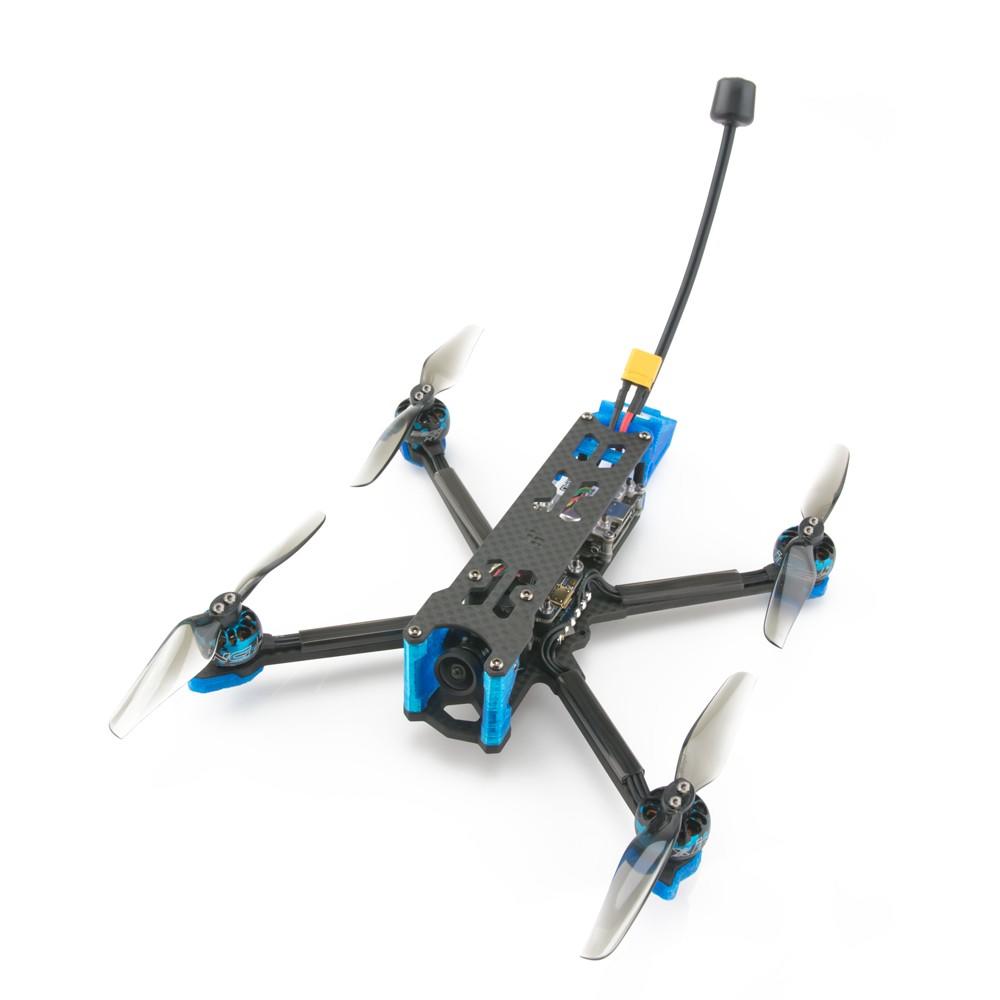 iFlight Chimera 4 HD Long Range BNF with Caddx Nebula 3000kv
---
QuadCopters Price Match
Iflight Chimera4 HD Long Range Cruiser BNF Freestyle Drone with Caddx Vista Nebula Nano HD FPV Camera and Air Unit and super long range 3000kv cruiser version motors for maximum efficiency. 
Astonishing flight times are achievable with only a 850mah 4s lipo.
Please Note Motor colours may vary from the pictures. 

Introducing our first ultra-light LongRange 4inch BNF for every terrain. Newest iFlight SucceX hardware onboard coupled with our XING 1404 motors in different KV classes. Slow cruising or speedy action, there's something for every taste. Get flight times above 15min using at least 4S 850mAh packs. Go crazy and strap a Li-On 4S pack on and go even further, depending on capacity and weight!

GPS Rescue ready for easy recovery in case of signal loss, or even if you've been surfing those mountains and suddenly can't find the way back home.. Betaflight OSD pre-setup GPS elements will show you the way!

CaddX Vista with the lighter and smaller CaddX Nebula.

Outstanding digital FPV experience in 720p directly on your goggles. Custom iFlight 150mm LR antenna for best signal coverage even at long distance.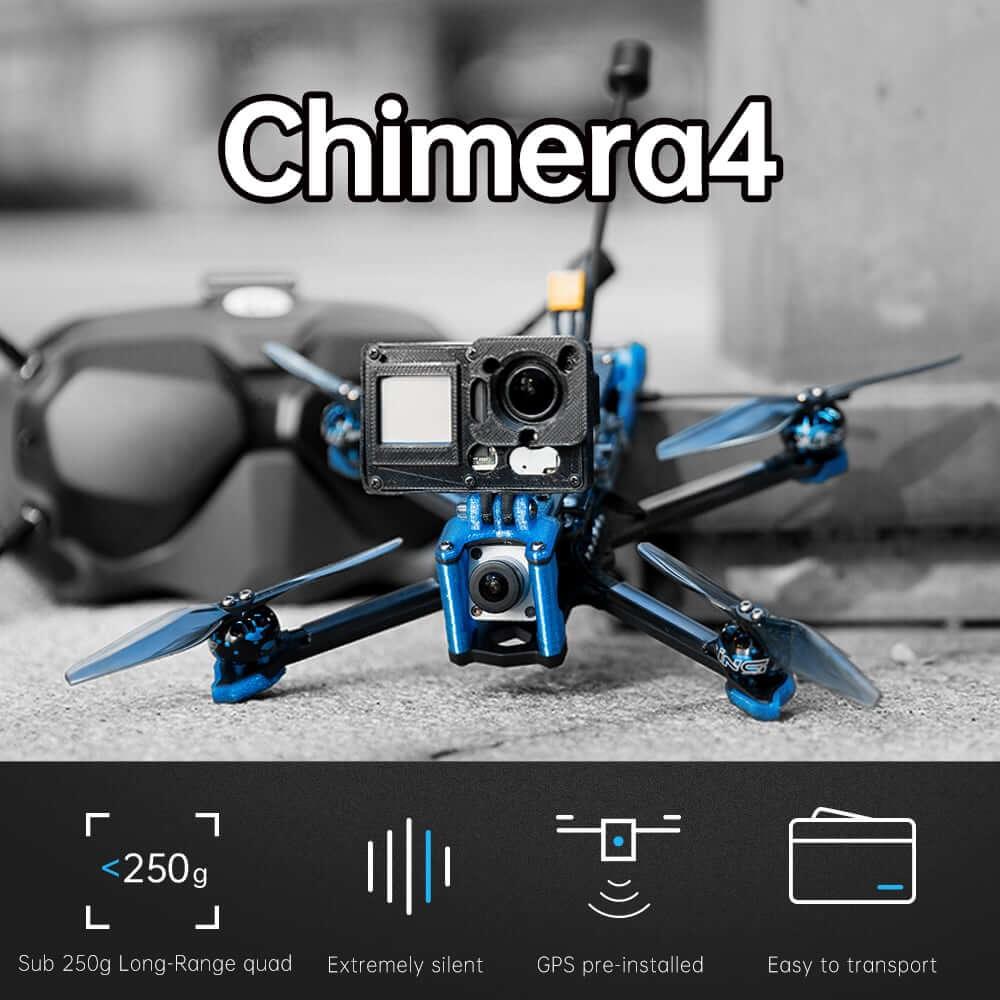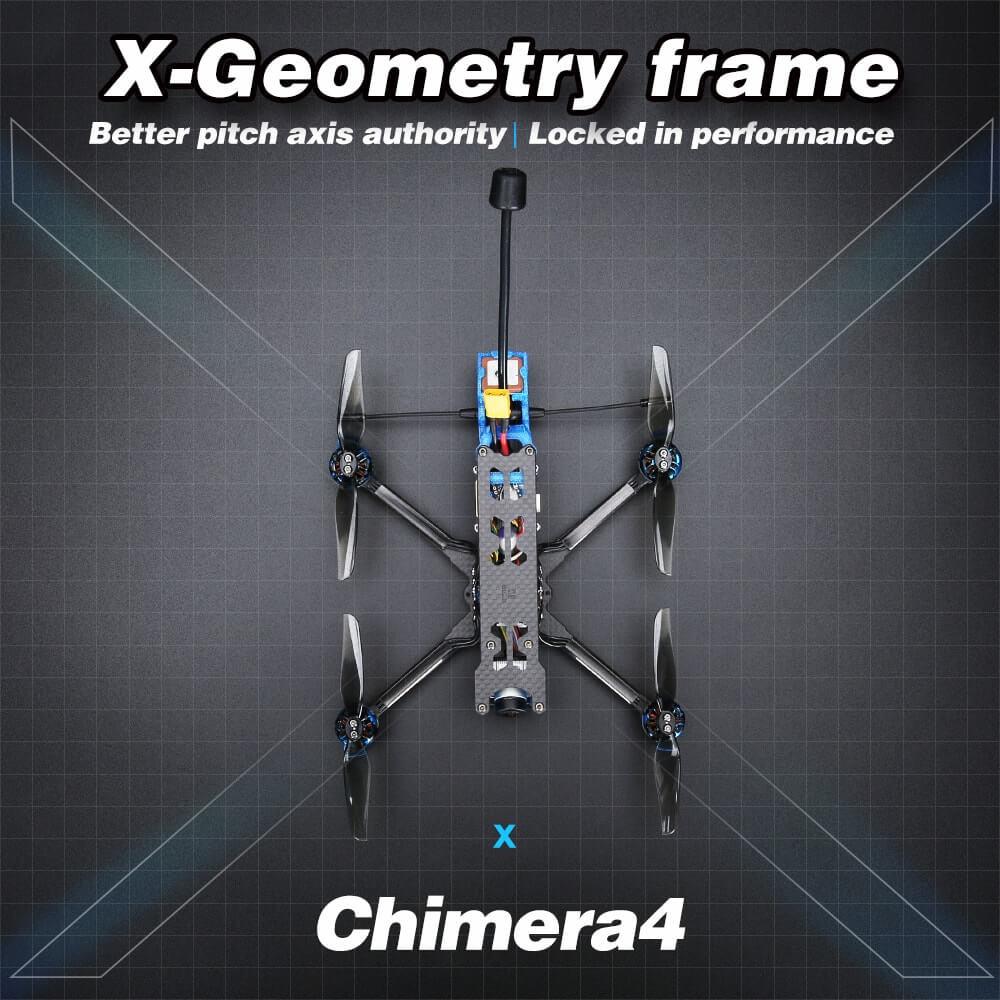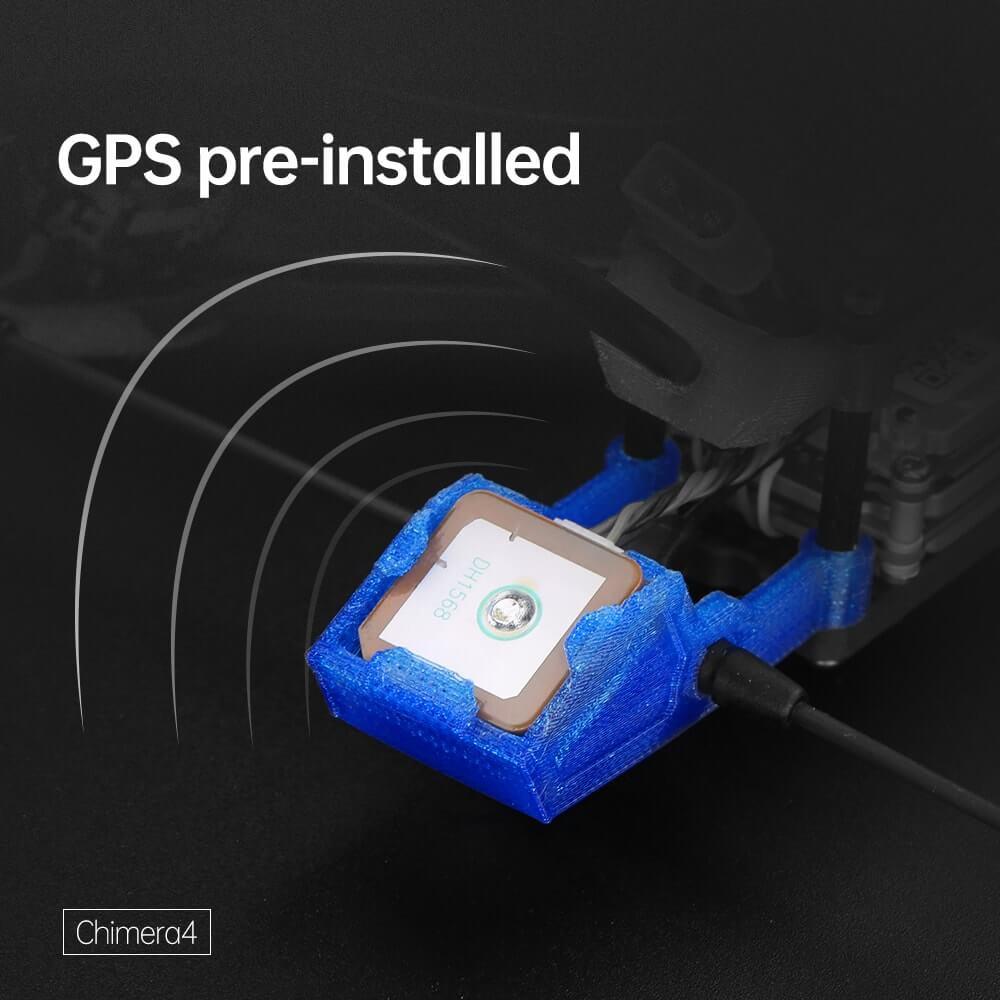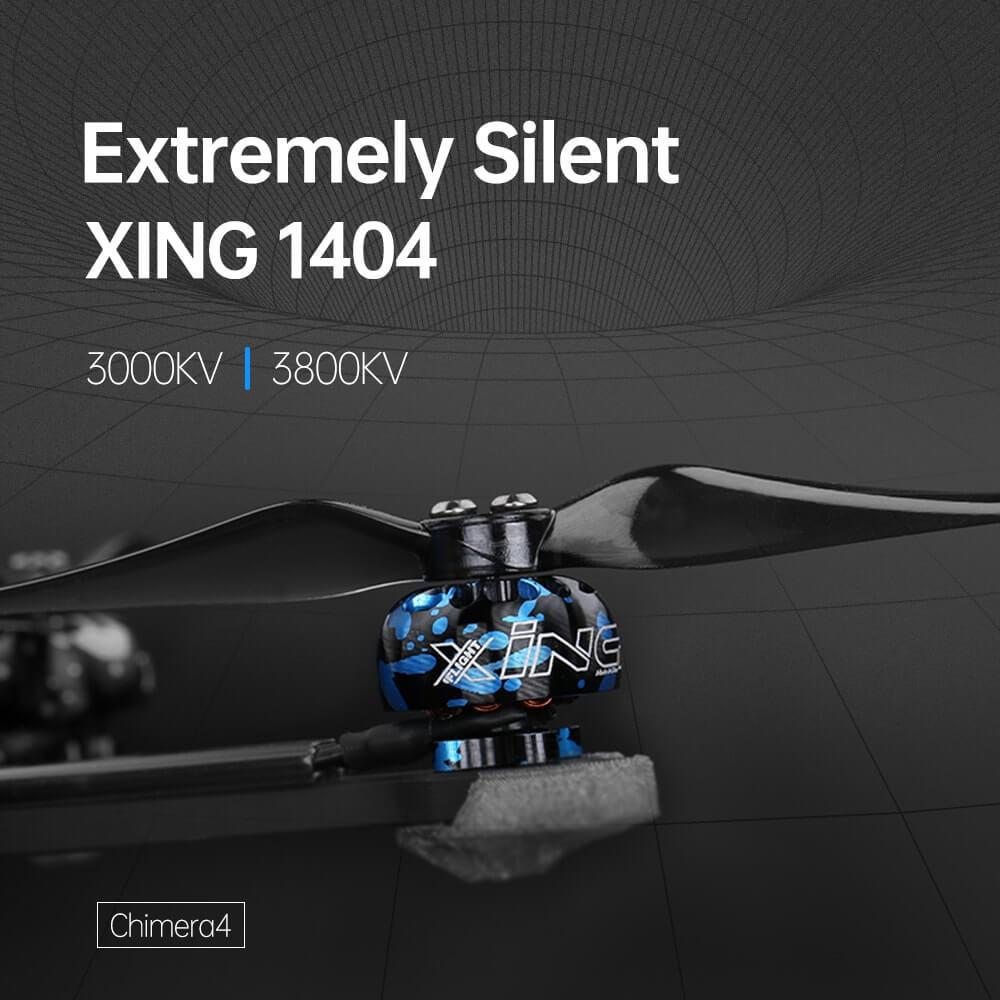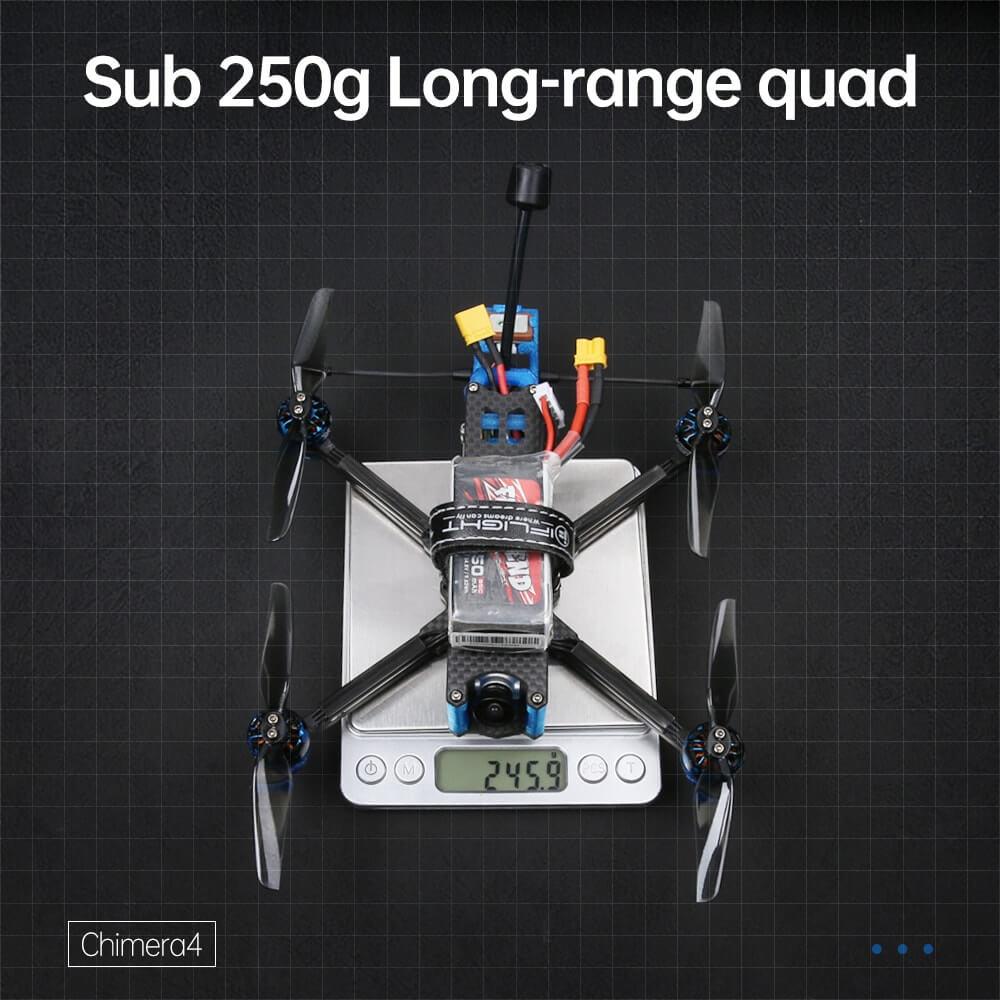 Pre Tuned and Setup
Pre tuned by Iflight, a general PID- and Filter tuning was applied for a great flight experience!
To restore lost tunes or updates, please check out Iflight CLI FIrmware settings here
Angle-Mode (self balancing level mode) is enabled by default to make sure your first flight doesn't end in a mess!
GPS Rescue is OFF by default to prevent from unwanted or unexpected drone behaviour as this is still an experimental feature.  Please see our article on how to enable GPS rescue mode
Specifications
Frame: Chimera4
Wheelbase: 178mm
Main body dimension: 136.8*114.8mm
Bottom to top distance: 28mm
Arm thickness: 4mm
Bottom plate thickness: 4mm
Top plate thickness: 2mm
TPU Camera plate thickness: 2mm
FC: 25.5*25.5mm/20*20mm/16*16mm
FPV Cam: 19mm Micro / 20mm
Succex-E Mini F4 Stack
SucceX-E mini F4
– MCU: 168MHz STM32F405
– Gyro: MPU6000
– Blackbox: 8MB
– Betaflight OSD: YES
– BEC: 5V 2.5A
– Uarts: 5
– ESC Telemetry: yes
– INA Pad: nuart2
– Input voltage: 2-6S
– Size: 25*25mm /20*20mm φ3 mounting
– Weight: 4g
– Firmware: BETAFLIGHTF4
Physical
– Mounting hole: 20*20mm,φ3mm
– Size: 25*25mm
NOTE: F.PORT protocol RX input support, telemetry not supported.
ESC // SucceX-E Mini 35A
MCU: BB21 F16G
BLHeliS
Capacitance: 470uF/50V
Current Sensor: Yes
Input: 2-6S LIPO
Constant: 35A / Burst: 40A
BEC: No
Supports up to Dshot600, Proshot, Oneshot, Multishot
Target: G-H-30
BLHeliSuite download: http://www.mediafire.com/file/1tn449x6815upat/BLHeliSuite16714901.zip/file
Weight: 6.9g
Mounting pattern: 20*20, φ3mm with Grommets φ2mm
Dimensions: 31*30mm (including the power pads)
Includes
Pre-built and indoor tested Quadcopter
1x Chimera4 frame
1x Caddx Vista Digital HD System Kit with Nebula Camera
2x Albatross LHCP ipex 160mm antenna
2setsx Nazgul 4030 props (Set of 2 – Color may vary)
2x 15*150mm Microfiber PU Leather Battery Strap (Color May Vary)
Suggested Extra Parts
TPU Naked GoPro Mount
DJI HD FPV Goggles
Radio Controller
DJI Remote Controller
The item has been added to your basket