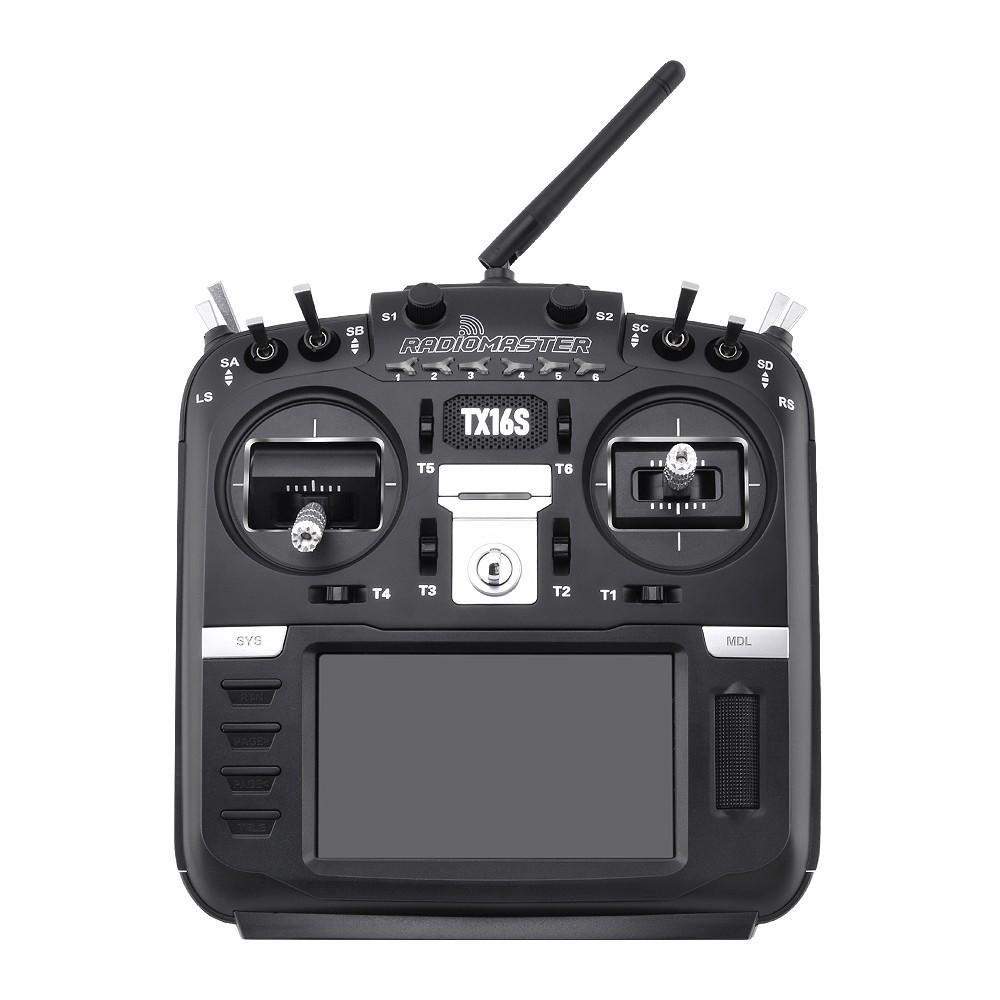 RadioMaster TX16S Hall Sensor Multi Protocol Radio Transmitter
---
QuadCopters Price Match
Radiomaster TX16Ss Multi Protocol Open TX supported Radio Transmitter featuring 16 channels and Hall Sensor Gimbals perfectly suited for the FPV Drone Pilots.

So many reasons to own the Radio Master TX16S 

Built in USB-C Charging.
USB-C Data/simulator port.
Bigger battery compartment.
External SD card slot.
2 X UART ports for updates and DIY.
Improved menu navigation with Page back and forward.
Better case design with improved grip ergonomics.
Better switch quality and placement design.
Better sliders with good center feedback.
Full Size (not small short throw) HALL gimbal with CNC Aluminum face.
Official OpenTX support.
Official Multi-module support.
Improved speaker circuit (no noise).
Included EPP carry box.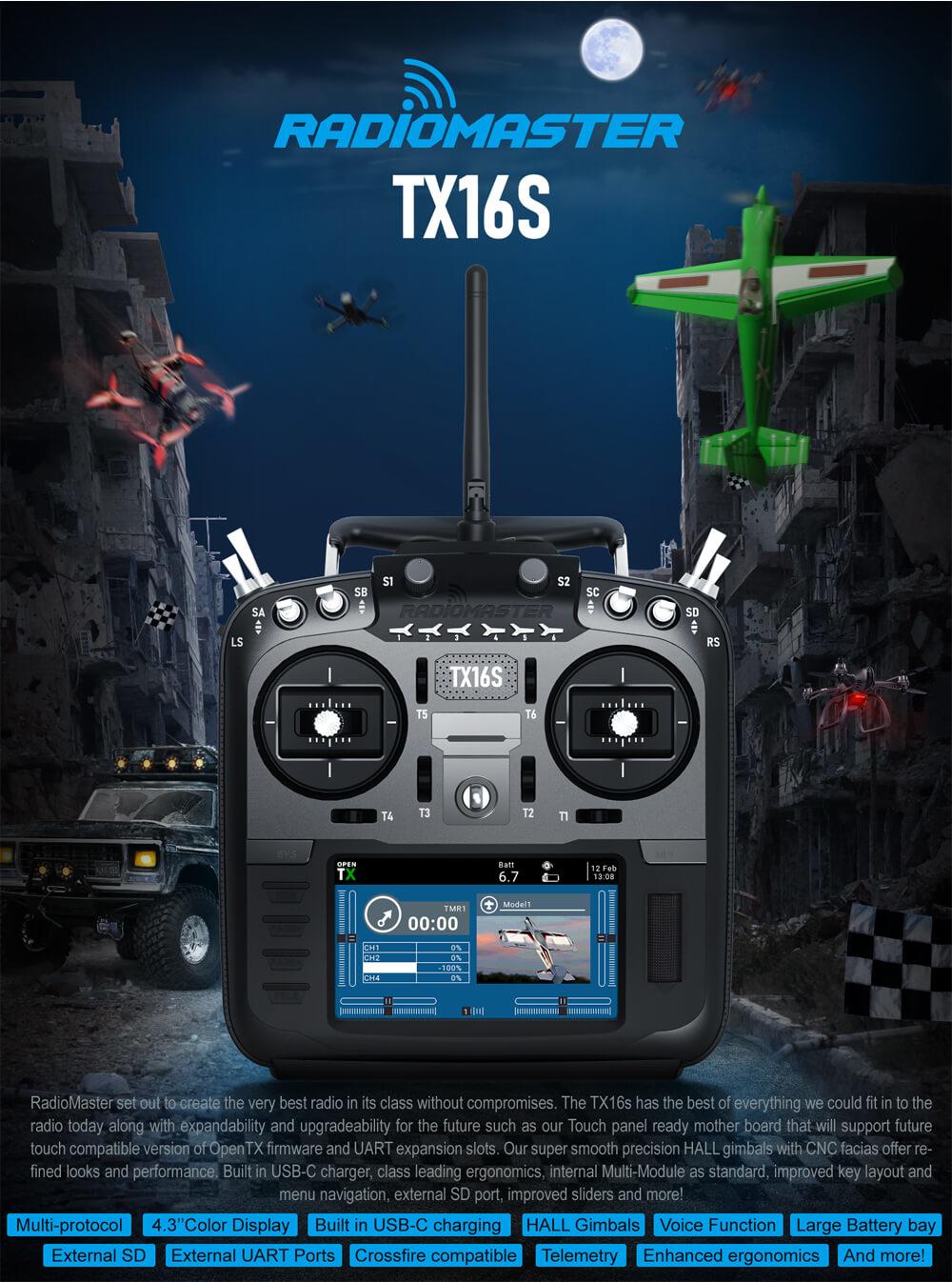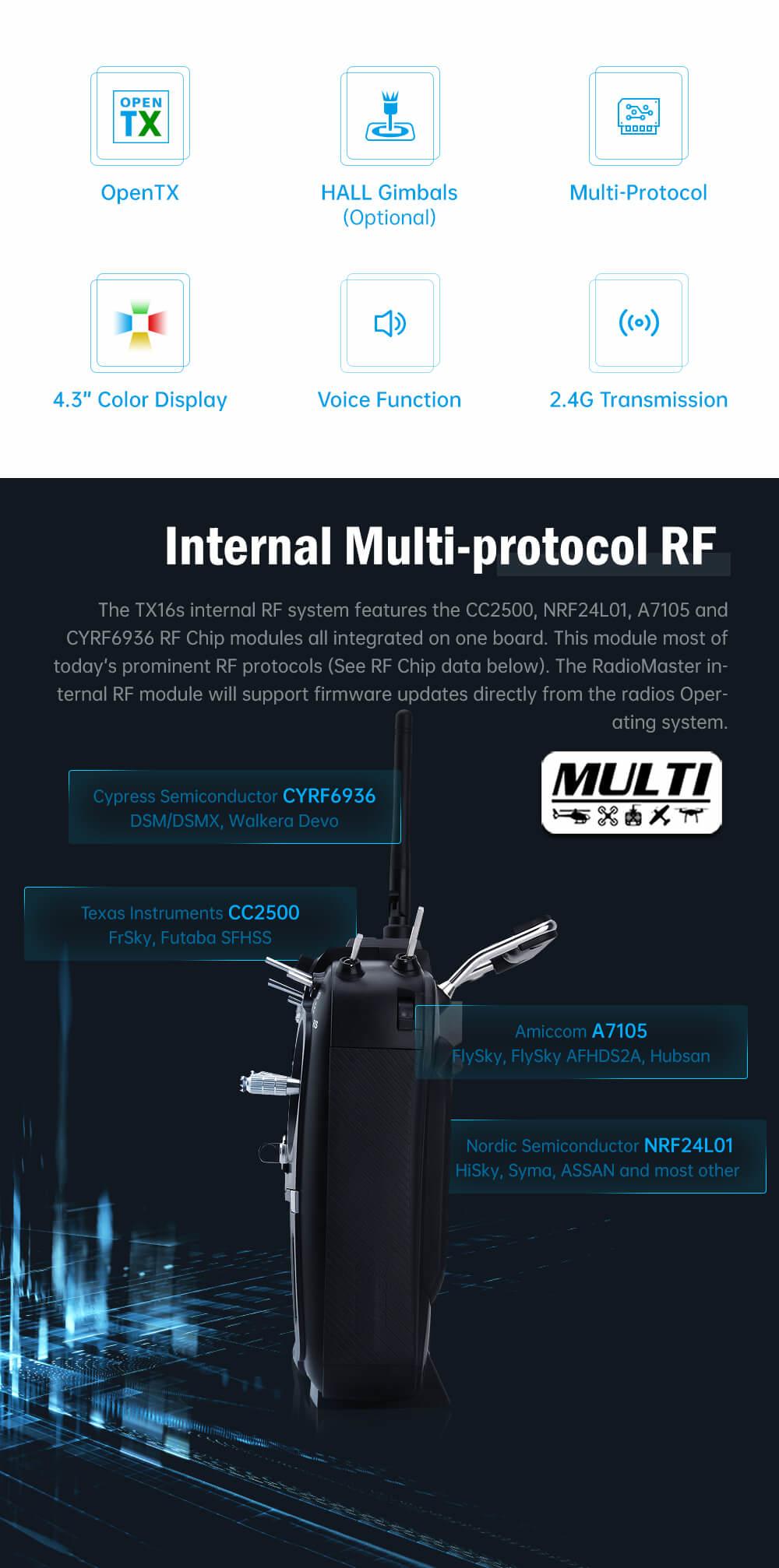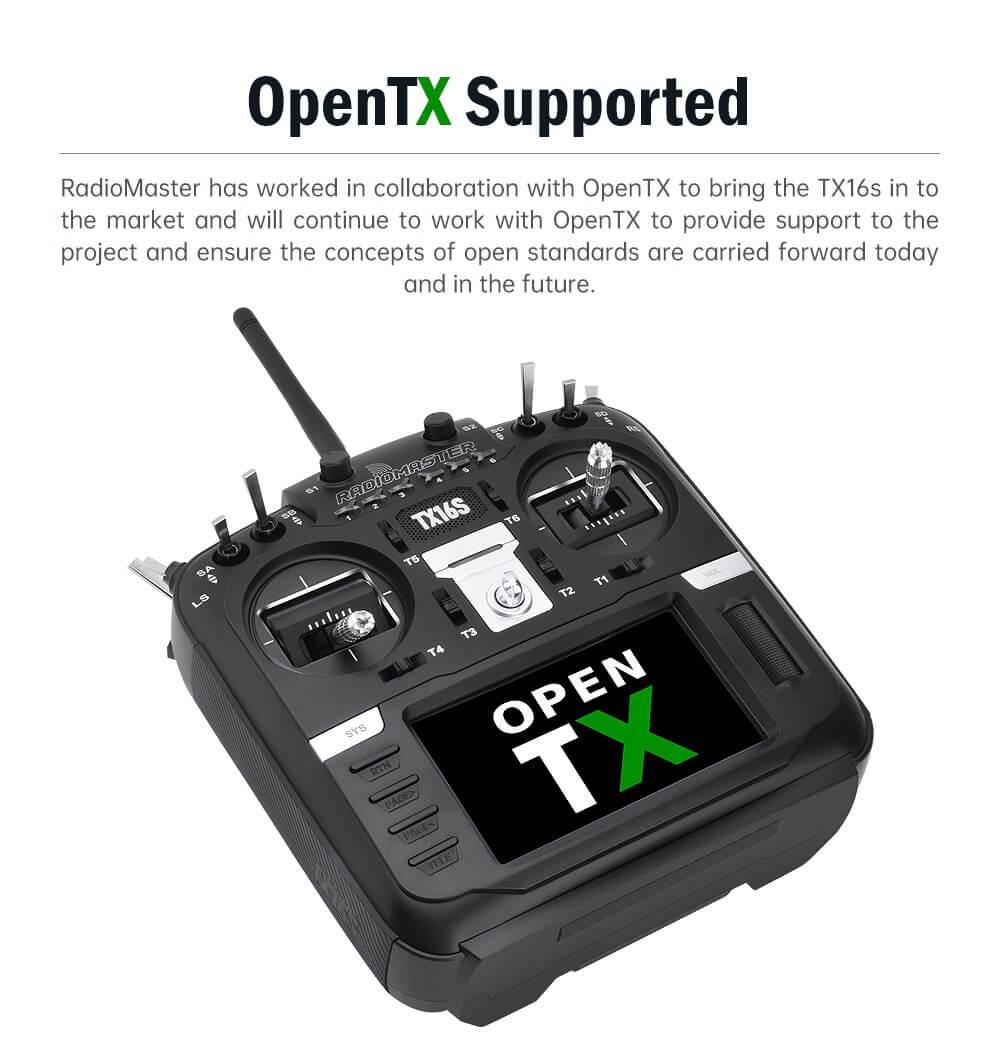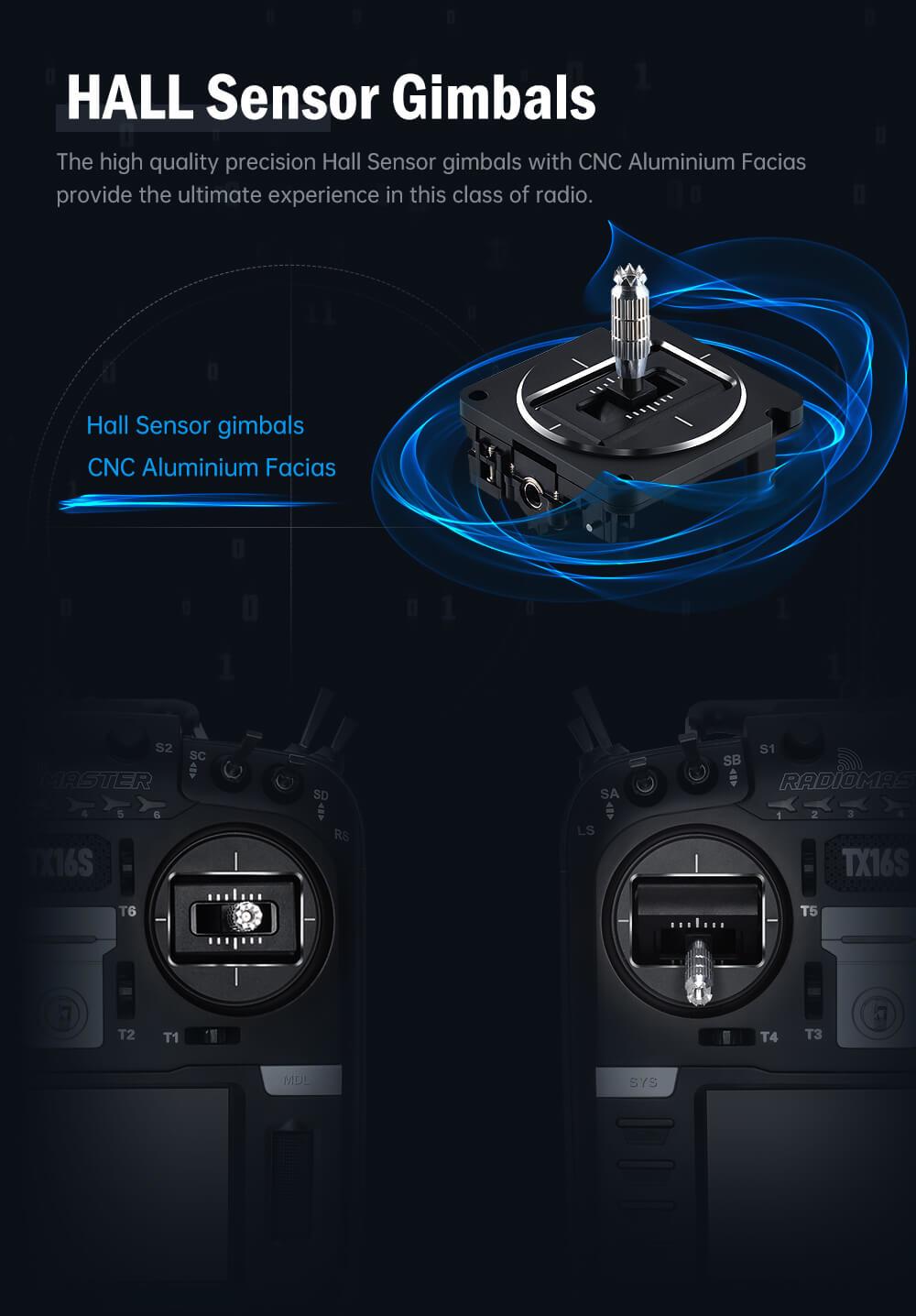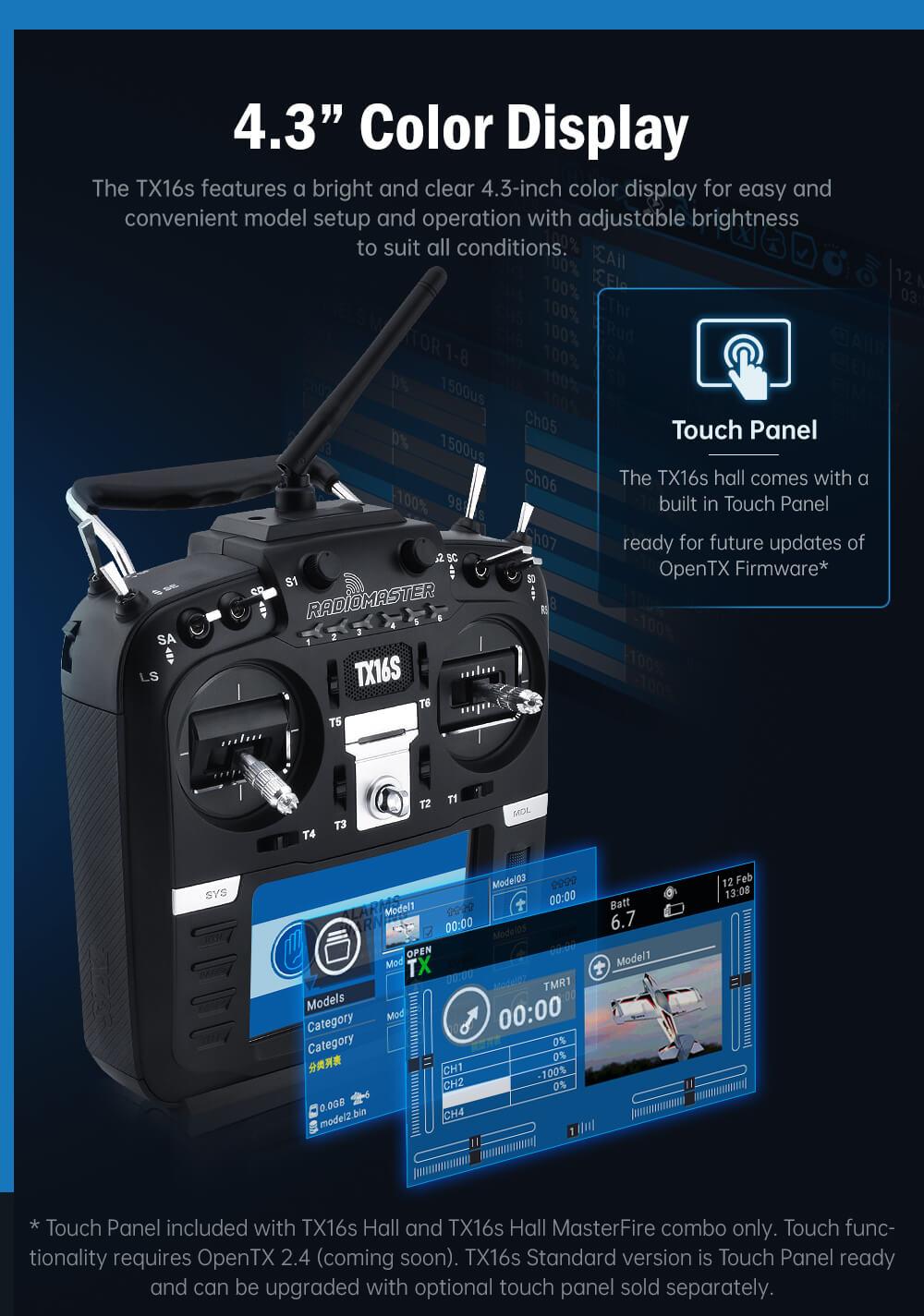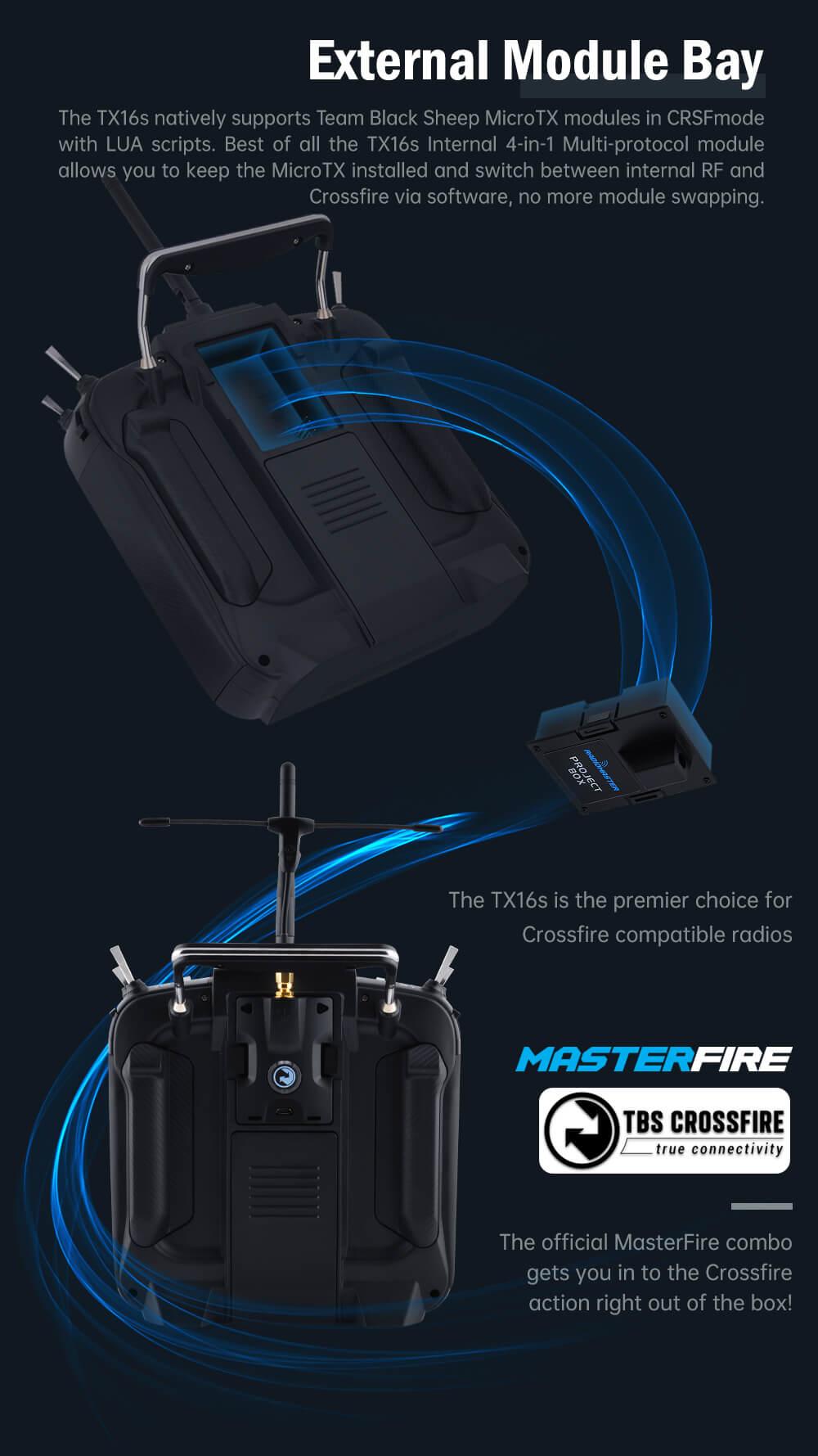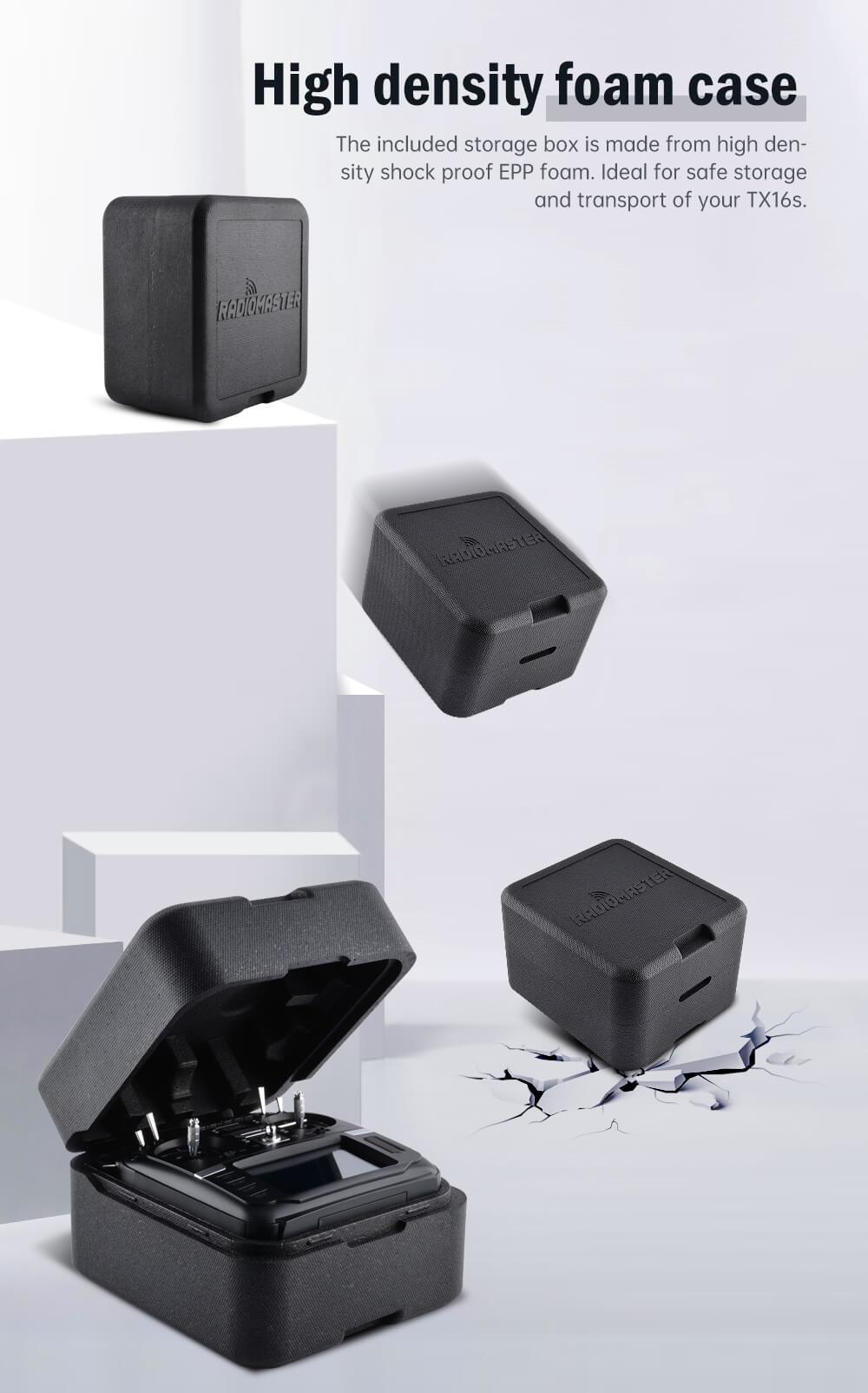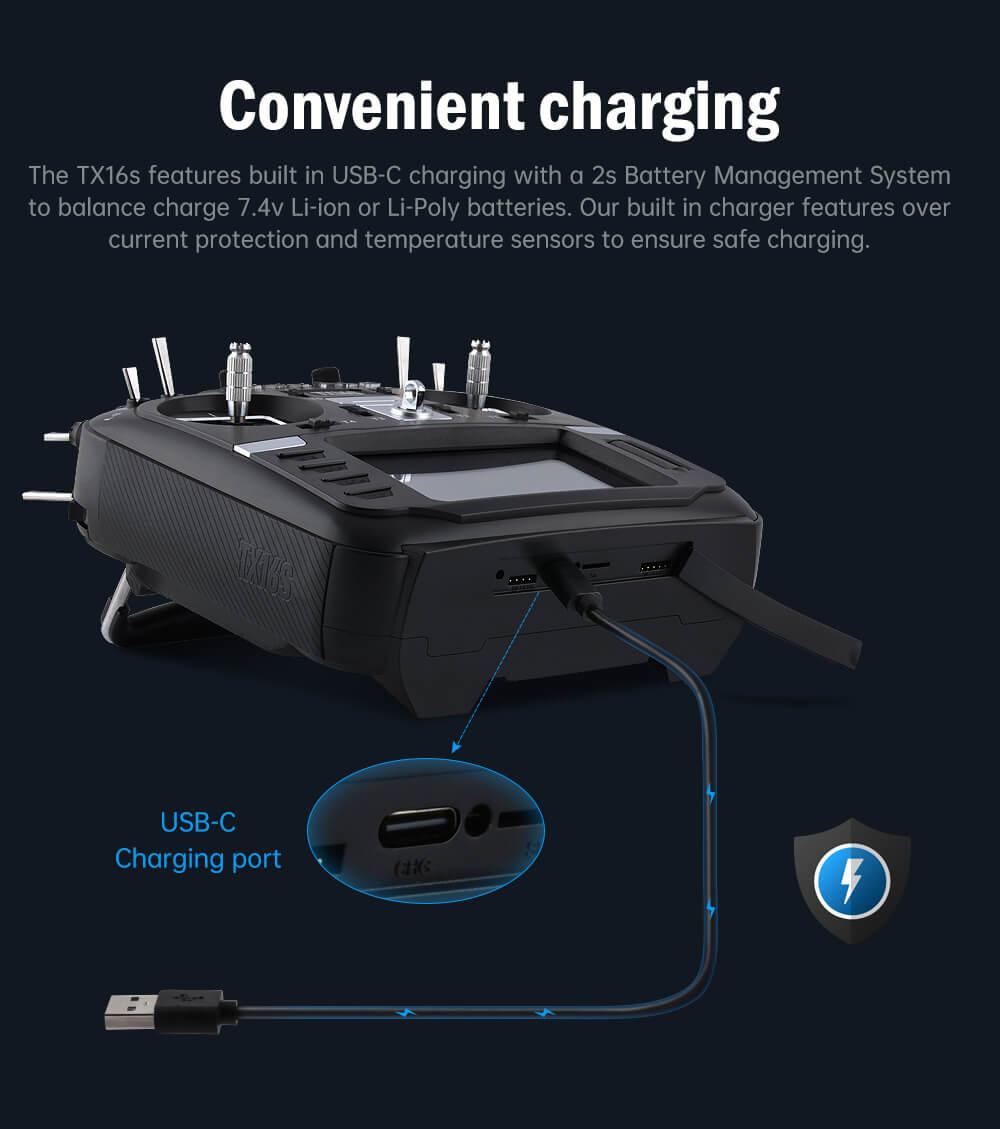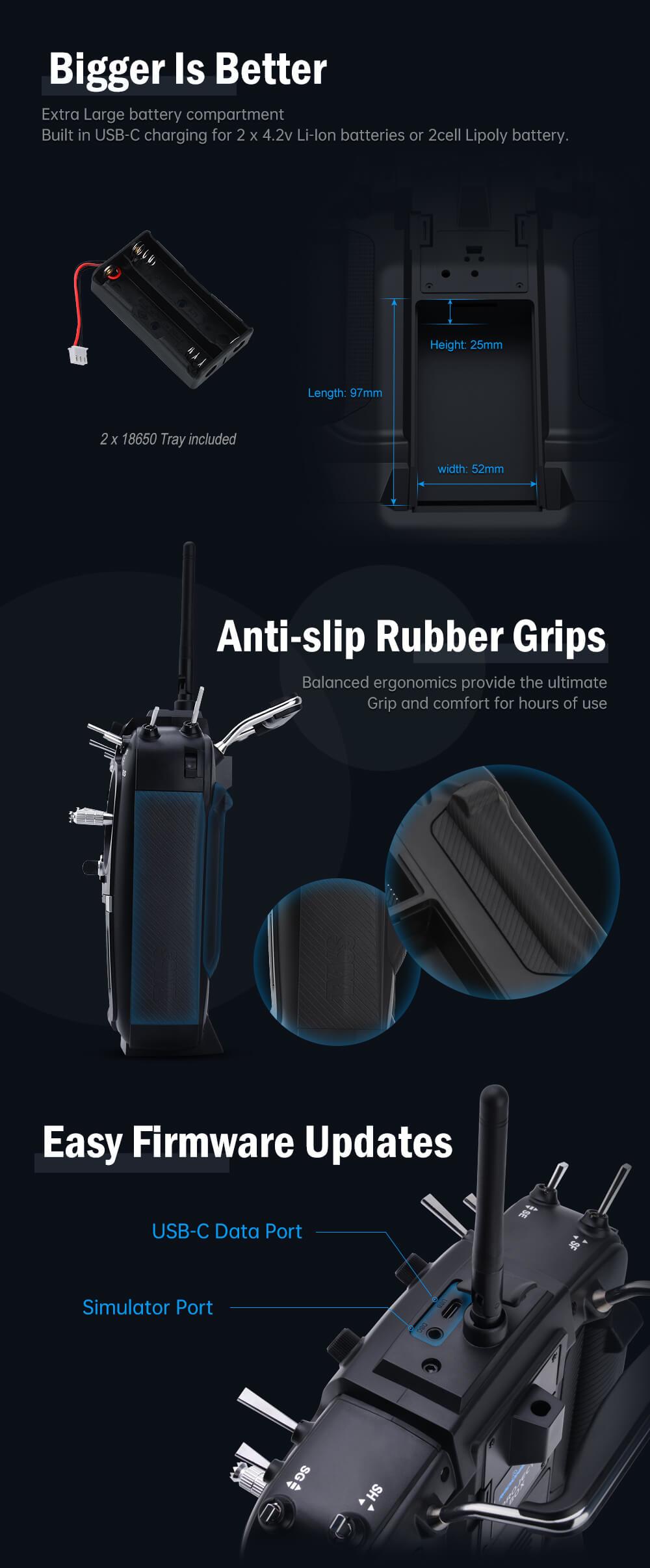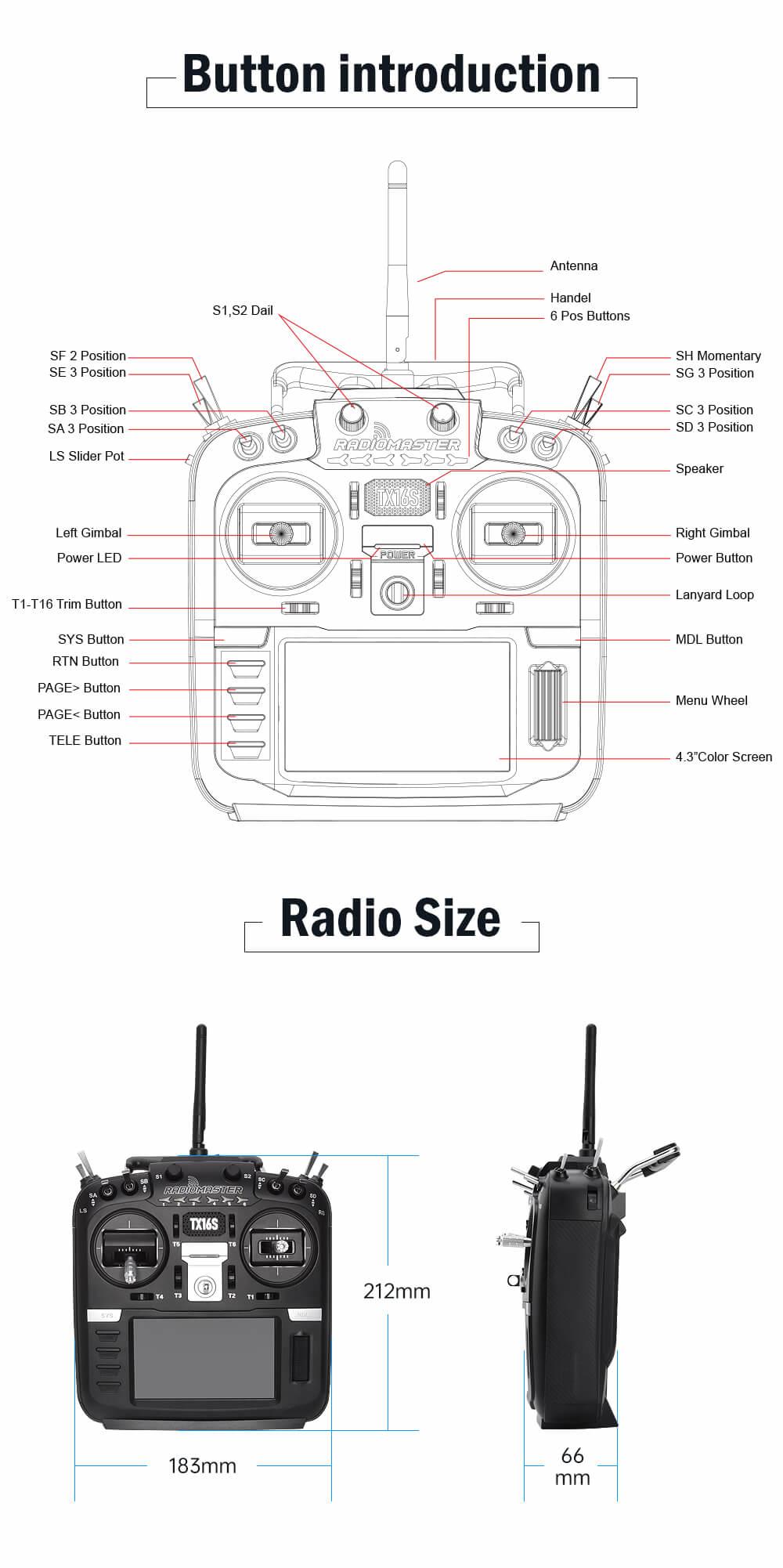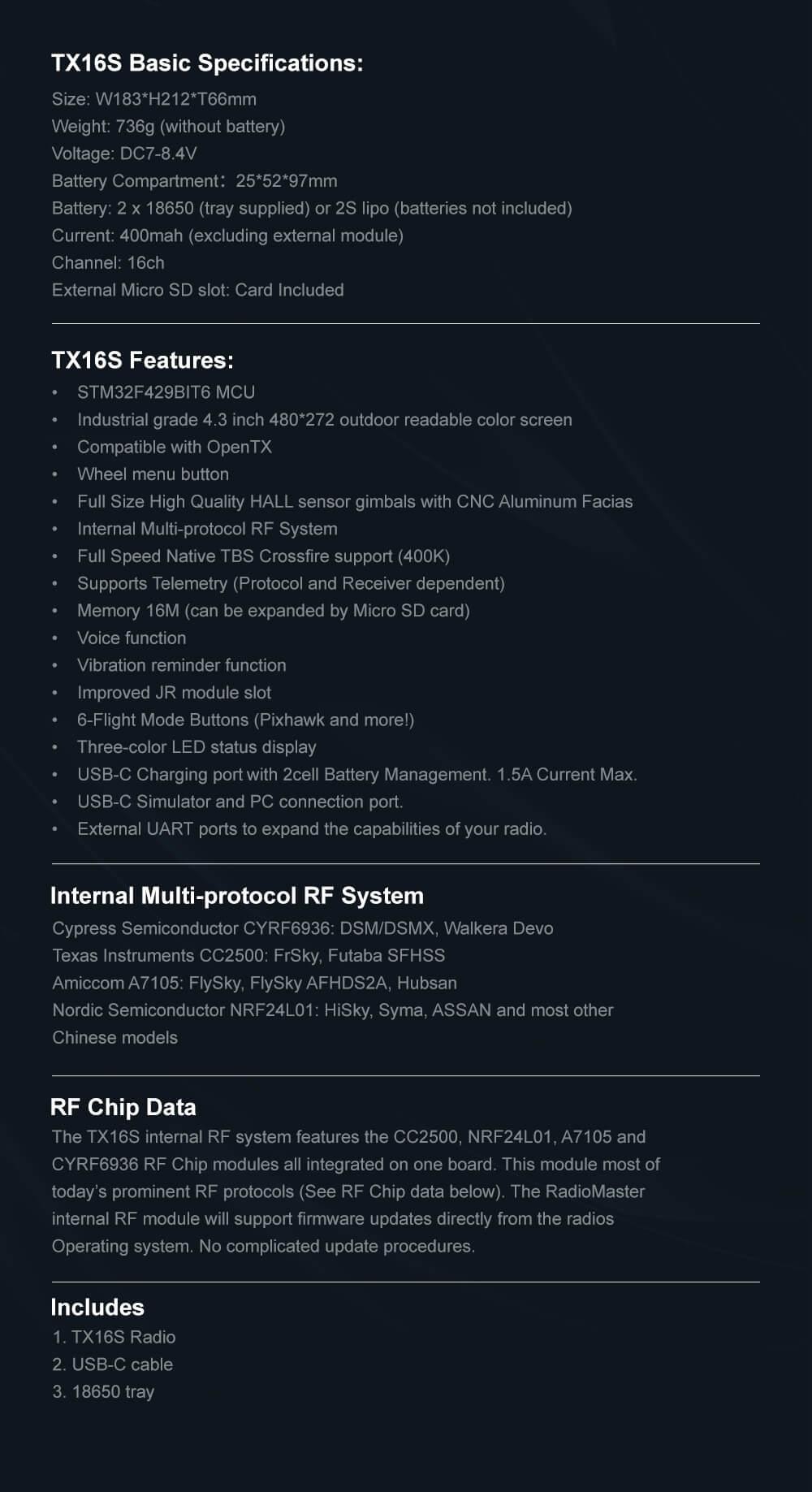 Upgraded to the Radiomaster TX16S and its the best move in my FPV journey so far. The radiomaster is so easy to use and will allow me to bind to any models I have .
My review on the Radio Master TX16S radio. Having been a frsky user since I began fpv and the recent lockdown of there receivers to access I decided enough was enough and purchased the TX16S from my favourite store Quadcopters Uk. Its a super easy to use radio and will bind to everything I have in my fpv collection and the screen and controls are so intuitive and simple yet enable a easy transition from models etc.
Write your own review
The item has been added to your basket