Rotor Riot HypeTrain 2306 2450KV EZO V2 Freestyle Motors
---
Hypetrain Freestyle 2306 2450KV Motor V2.0 With EZO Bearings.
The Hypetrain Freestyle Motor is the first official product designed by Rotor Riot
Now you can Ride the Hype Train with the Hypetrain
Exclusive UK Reseller
NEW IMAGES TO BE UPLOADED SOON. 
So far the HypeTrain Motors have been well received and perform well in "real world" testing with positives such as excellent build quality and the power with efficiency.
The beautiful design and attention to detail of the Hypetrain Freestyle motor sets it apart from the competition. Inspired by the iconic Rotor Riot logo, the Hypetrain's three-spoke 7075 aluminum bell showcases the elegant silver coated wire wound over the orange stator.
We love stylish design - but performance is the priority. That's why we thoroughly considered every aesthetic decision, to ensure that it would not negatively impact the performance of the motor. And just to be extra sure, every motor gets individually tested before it leaves the factory! This guarantees that each motor will not only look nice, but also perform well!
As far as performance, the Hypetrain Freestyle is built around a 2306 stator, with single strand windings that give it a KV rating of about 2450 RPM per Volt. In other words, plenty of power and good efficiency! To ensure reliability, we opted to use high quality silicone wires for the motor leads.
The "open bottom" style base allows for considerable weight reduction and improved cooling, and the revolutionary 16x16 mm mounting screw pattern opens up new design possibilities while still maintaining backwards compatibility with legacy frames. Moreover, we wanted it to have a set screw to hold the bell rather than a C-clip, to facilitate motor cleaning and maintenance!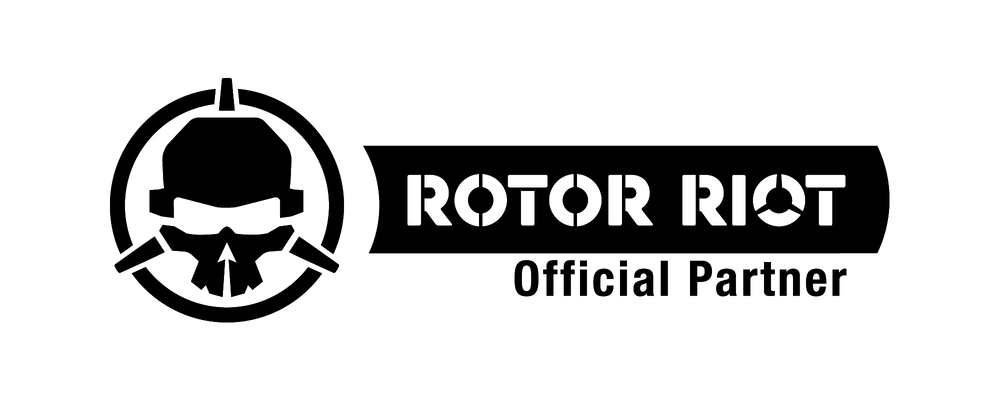 SPECIFICATIONS
Kv: 2450 with EZO Bearings
Stator diameter: 23 mm
Stator height: 6 mm
Weight: 30 grams
Wire Length: 100 mm
Shaft size: M5
Mounting Screw Pattern: 16x16 mm
Input Voltage: 3-5S
INCLUDES
1x Hypetrain Freestyle 2306 2450kv Motor V2.0
1x M5 Nylock Propeller Nut
4x M3 Mounting Screws
The build quality on the hype train motors is the best I have seen they are built by T Motor so it was known they would be a excellent choice. Using these on a chameleon build and the power to efficiency is very good. Must also add the advice and fast shipping from Quadcopters uk was also impeccable .
These motors are the dogs bollocks so chuffing smooth ,believe the hype get some of these ,100% worth the pennies.
Hype Hype Hype and the motors lived up to it. Smoothest motors Ive used to date and the windings and detailing on these look spot on.
Chose these motors because I was looking for something to replace my brotherhobby r4s, after about 10 packs I can defiantly say they are the best motors I have flown because they are so smooth and have amazing low end control. They also do have enough top end to do big powerloops over trees. Out of lumenier, emax, and brotherhobby these are the best for me :)
These motors look great fly great and seem to be really durable with the 4mm titanium alloy shaft. Previously i was using some FAKE aokfly rv2306 motors which are ok but completely awful when it comes to durability due to the motor shafts being so weak probably because they were fake chinesium from banggood was probably not even hardened steel. Anyway i had one of these motors burn out (due to manufacturing defects) however the customer service for this site is great and i have had a new one delivered after 3 days free of charge. Also I cant really complain and there will always be some faulty motors in a production batch and i was just unlucky. I'm just glad I bought these from this site and not from china.
These motors are smooth and efficient with good build quality. The bells are weak due to the three spoke design, had two fail after minor crashes. An honest review... So why not put it up?
Now running the V2 which are even stronger bells than the v1.1 which were still my favourite motors for freestyle. They are smooth and sound really nice and very well finished.
Write your own review
SPECIFICATIONS
Kv: 2450
Stator diameter: 23 mm
Stator height: 6 mm
Weight: 30 grams
Wire Length: 100 mm
Shaft size: M5
Mounting Screw Pattern: 16x16 mm
Input Voltage: 3-5S
The item has been added to your basket