Spedix GS 30A BLHeli 32 Bit DSHOT 1200 Esc
---
QuadCopters Price Match
Spedix GS30 32bit DShot1200 BLHeli Esc 30A 

Spedix GS30 has similar specs to the Wraith Esc but at a more satisfactory price point.
Spedix are already known for making high quality Escs at a price that doesnt offend the wallet and they have done it again and this time with the new hype Spedix supports the newest Dshot 1200 harboring the new BlHeli 32 Bit protocol. The GS30 esc is also capable of 40a bursts for unto 10 seconds which would please even the most demanding fpv pilots out there. 
Specs of the Spedix GS30A 32bit Dshot1200 Esc
Firmware: Blheli_32
Input: 2-4s Lipo
Current: 30A
Burst: 40A upto 10 seconds
Size: 23x14x5 mm
Weight: 6g (including Cables)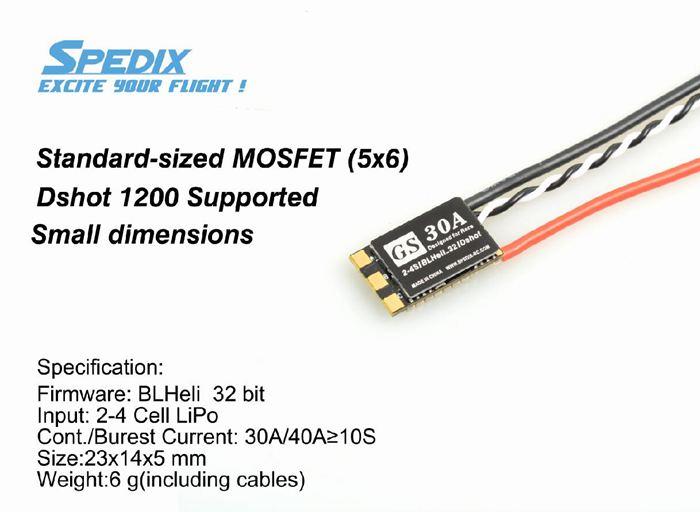 Quadcopters UK are the Leading UK Reseller for SPEDIX Escs.
The item has been added to your basket