Spedix GS25 4in1 ESC BLHeli_32 2-4s 20x20
---
QuadCopters Price Match
Spedix GS25 4in1 ESC BLHeli_32 2-4s 20x20
The new GS25 is a four-in-one speed controller for mini quadcopters with a 20×20 mounting pattern.  The board supports a continuous current of 25 amps per corner, with burst support up to 30 amps for 10 seconds. It is BLHeli-32 based for maximum throttle response and smoothness (There is no BEC onboard). The 8-pin socket allows for some pretty tidy installs if your flight controller has a compatible connector.
The 16AWG fly leads are pre-soldered for your convenience.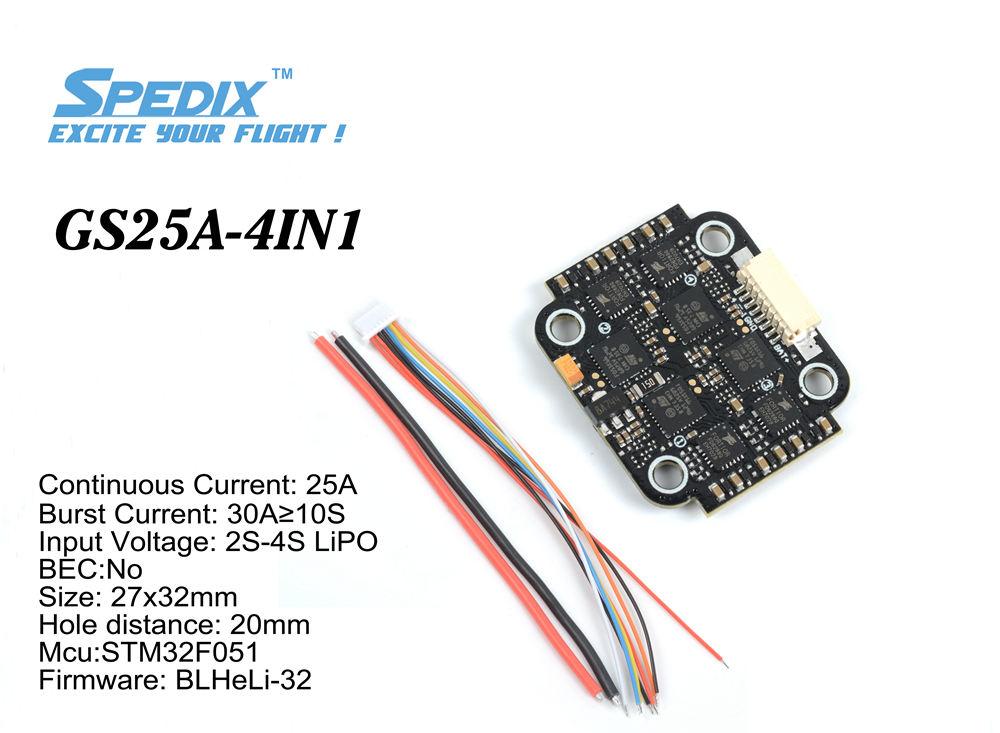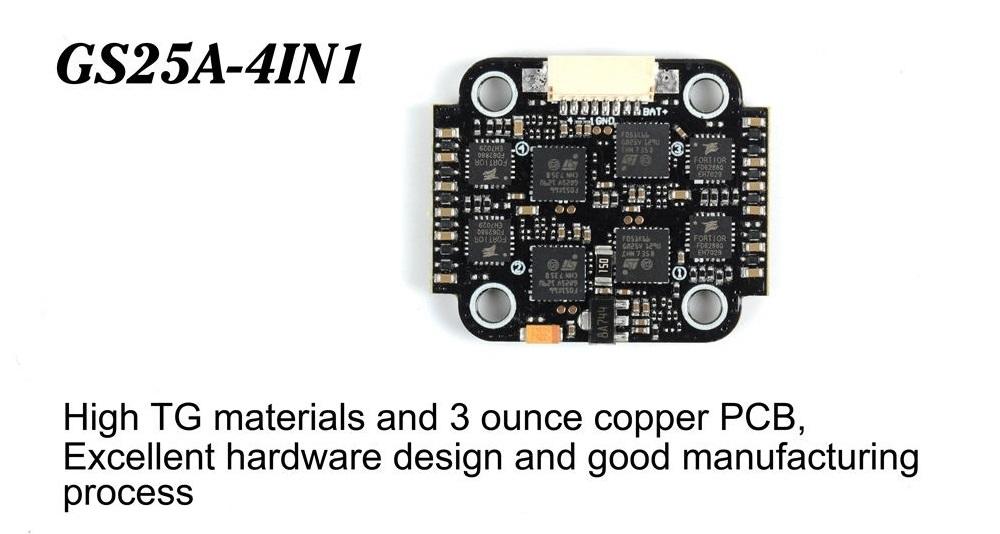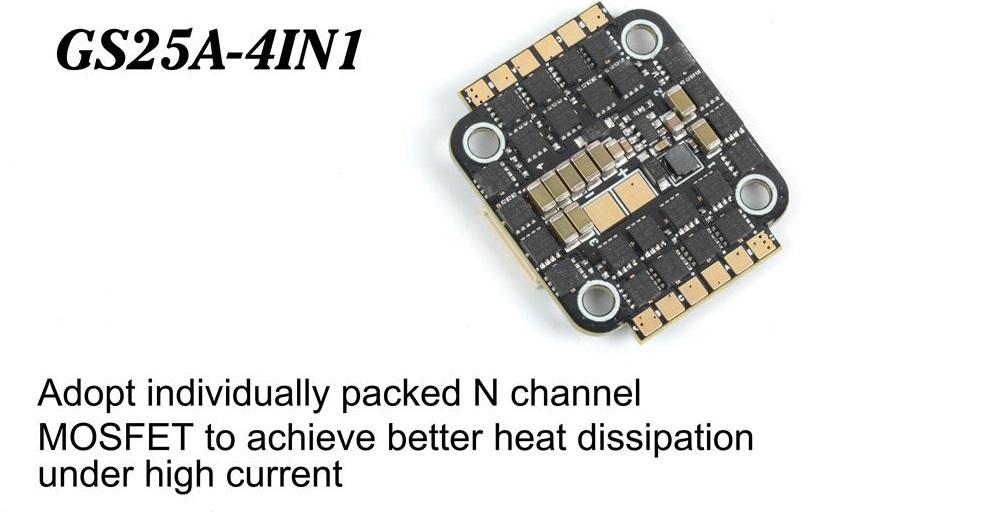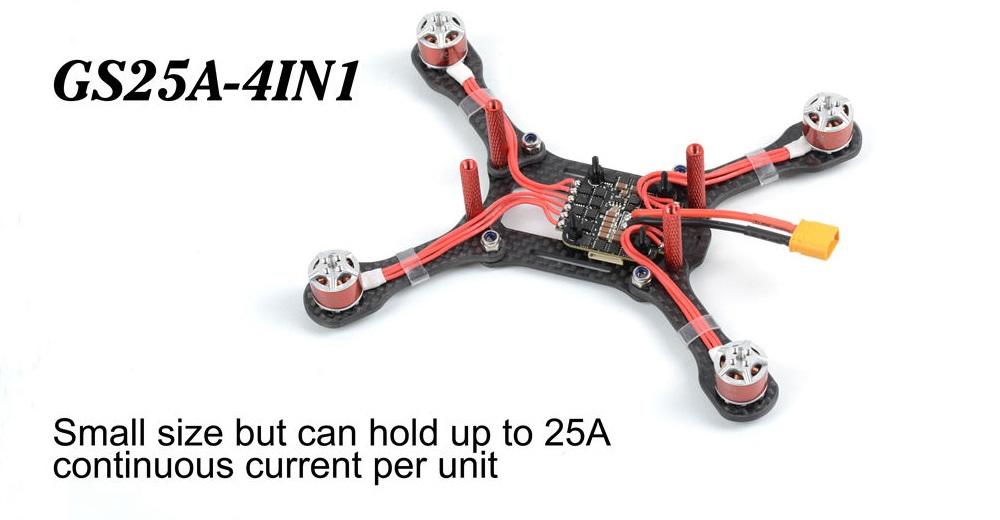 Great ESC, powering my DC3 DJI build. It is BLHeli32 so setting up rpm filtering is quick and easy. If telemetry is not your key feature (why would it be? :-)), this is the ESC to go with for 3 inchers. I only have great experiences with Spedix products.
Write your own review
The item has been added to your basket