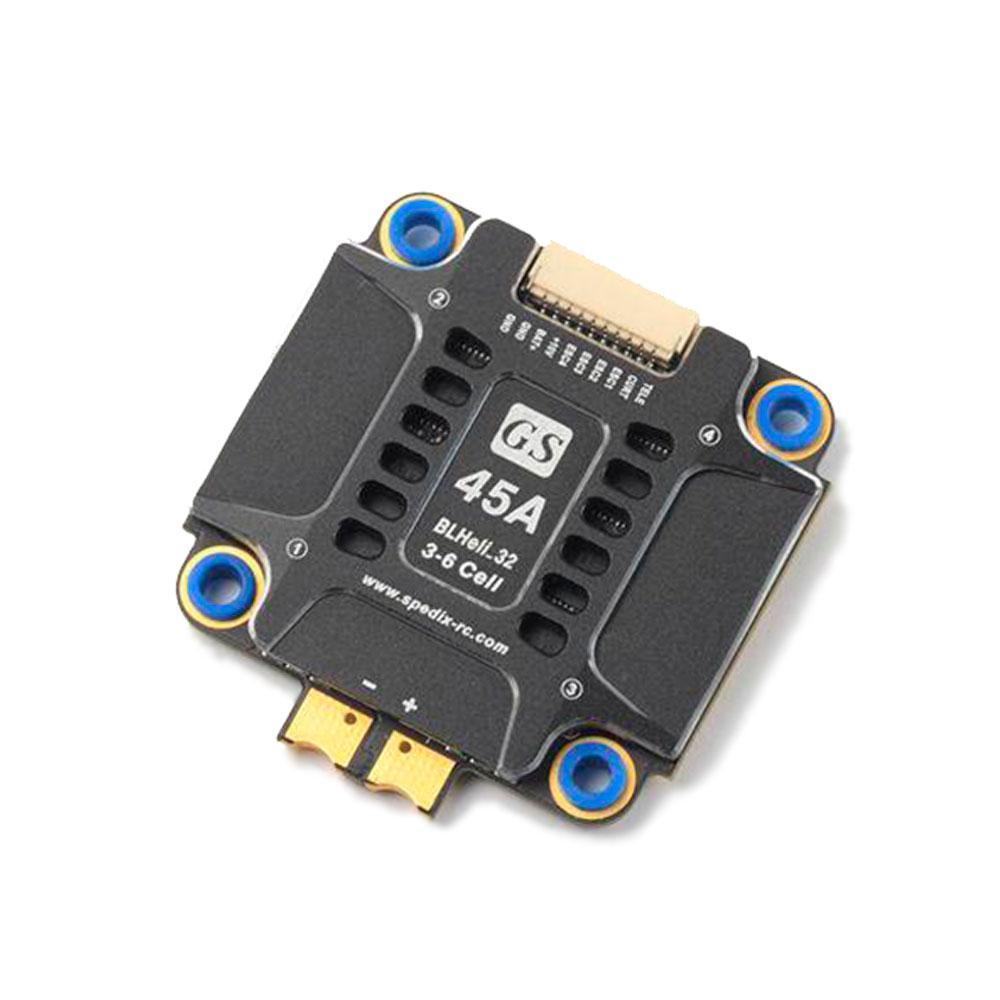 Spedix GS45 32Bit 45A 3-6S 30x30 4in1 ESC w/ BEC
---
QuadCopters Price Match
Spedix GS45 32Bit 45A 3-6S 30x30 4in1 ESC w/ BEC
The GS45 once again improves upon the previous model. This time increasing the maximum current output, changing the heatsink design, improving the component layout, and increasing BEC output (10V 2A) all while only adding 2.5g and 0.5mm thickness!
Check out the rest of our Spedix gear, and impressive 4in1 ESC collection!  
Do not use the 10V out and the bat+ out at the same time on this esc, use either but not both.

Features
Aluminum alloy cover provides good thermal and impact protection.
Low profile (6.5mm overall) keeps stack size down.
Fragile parts are mounted away from mounting holes.
40V MOSFETs improve overall reliability and fast response.
Plenty of useful accessories included!
Specifications
Input Voltage: 3-6S
Max. Continuous Current: 45A
Max Burst Current: 55A (10sec)
Firmware: Blheli_32
BEC: 10V 2A
Current Sensor: Yes
Dimensions: 40.5x42x6.5mm
Stack Size: 30.5x30.5mm, M3
Weight: 17g
Includes
1x 45A 4in1 ESC
1x XT60 Connector Cable 
2x ESC to FC Cable 
1x 35V 470uF Capacitor
4x Vibration Dampeners 
5x Adhesive Cable Tie
The item has been added to your basket