Spedix IS25 4in1 mini esc 20x20mm




Highlights:
High reliability achieved by PCB design and manufacturing process. Eliminated the possibilities of internal breakage in manufacture and application, greatly improved reliability and survival rate.
To take users' installation requirements into consideration by limiting the highest parts on PCB to 1.6mm. By this design it makes the flight tower low profile, and prevent interferences between wires, ESC, and flight controller.
The potential interferences between standoffs and electronic parts were also taken into consideration in design. Fragile parts are arranged far away from mounting holes.
Silicone ring inserts can insulate standoffs and ESC, and prevent impact of standoffs on PCB and electronic parts during crash.

The small size and square shape board is compatible with most frames.

The product comes with abundant and practical accessories. All 4 in 1 ESCs can use 3 different plug head in the package. Users can easily assemble the plug to fit different port definitions and wiring sequence of various flight controllers.
Specifications:
Input:2-5 Cell LiPo
Continuous Current: 25A
Burst Current: 35A

≤

10S
BEC:No
Current Detection: Yes
Firmware: BLHeli_S
Dimensions: 29x32x6.5mm
Mount holes: 20x20mm
Diameter of Mount holes: 3mm
Weight

:

7g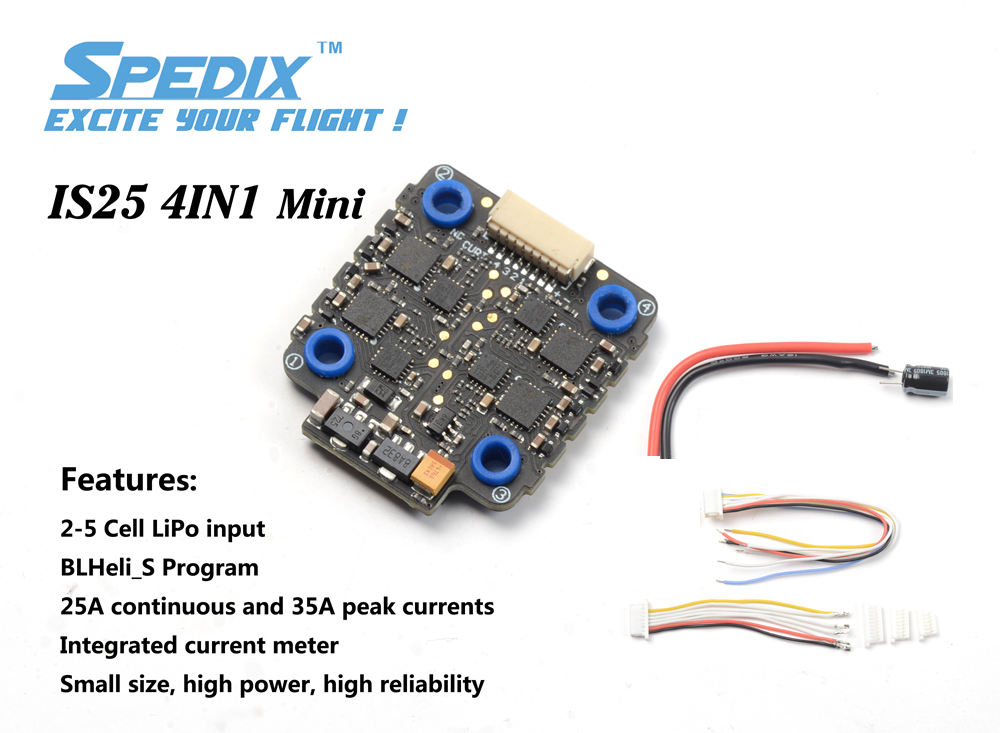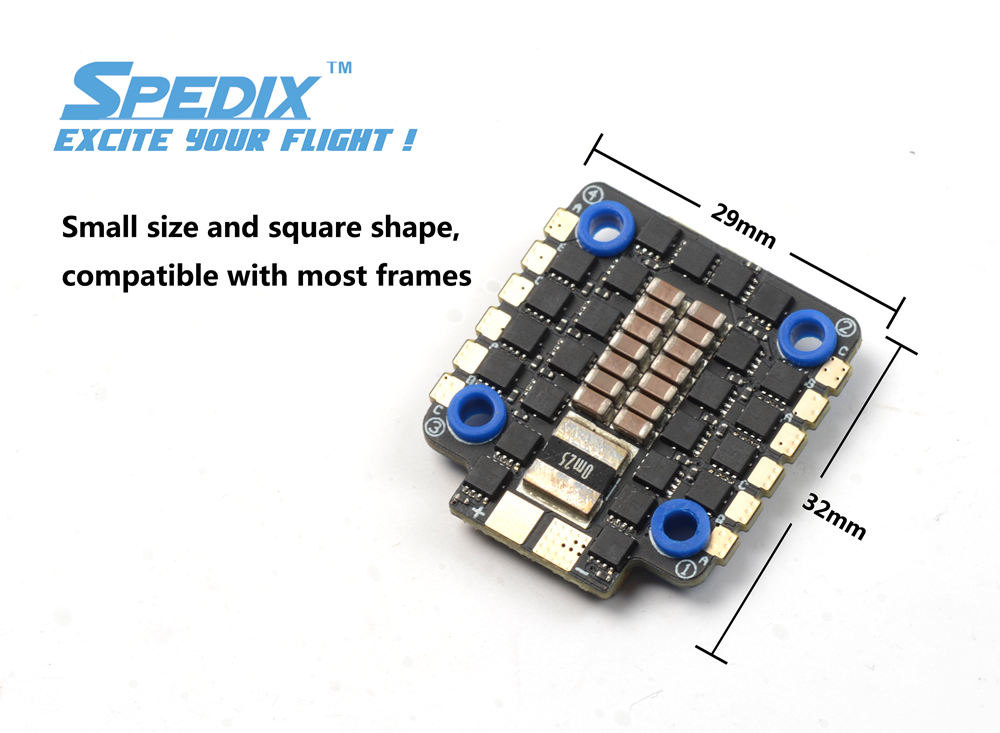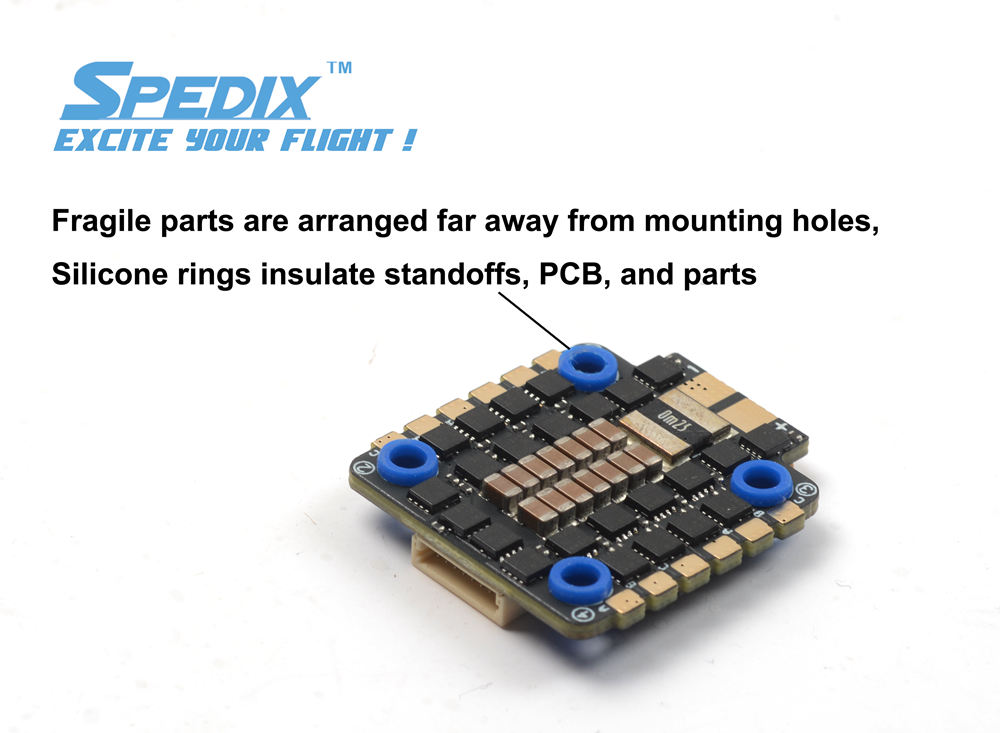 The item has been added to your basket