New from Spedix is the LS40 Slim Esc which is designed to fit on the arms of racing and freestyle fpv drones and give a neater and slimmer look.
Performance isn't compromised in anyway as the New LS40 Slim features a M4-32bit F4 processor which gives smooth and powerful response to your motors.
They also run Blheli-32 which is very popular and again makes the racing/freestyle drone more responsive , the Esc itself has a built in RGB led and can run continuous current of 45A and can run 3s all the way to 6s set ups.


1. Equipped with the latest STM32L4 chip (F4 Core) and BLHeli_32 firmware, LS40A has the fastest response speed compare to any other similar products in the market.
2. Intergrated RGB LED support multiple color settings.
3. Powered by full-size 40V MOSFET to ensure extreme reliability.
4. Ultra-slim design granted LS40A with the smallest size of similar products. With a max. width of only 9mm, LS40A fits narrower arms of modern racing drones and guarantees a clean build.
5. Customized aluminum heat sink effectively accelerates heat dissipation, slows down heat accumulation, and protects the electrical core components, which provides best performance among similar products.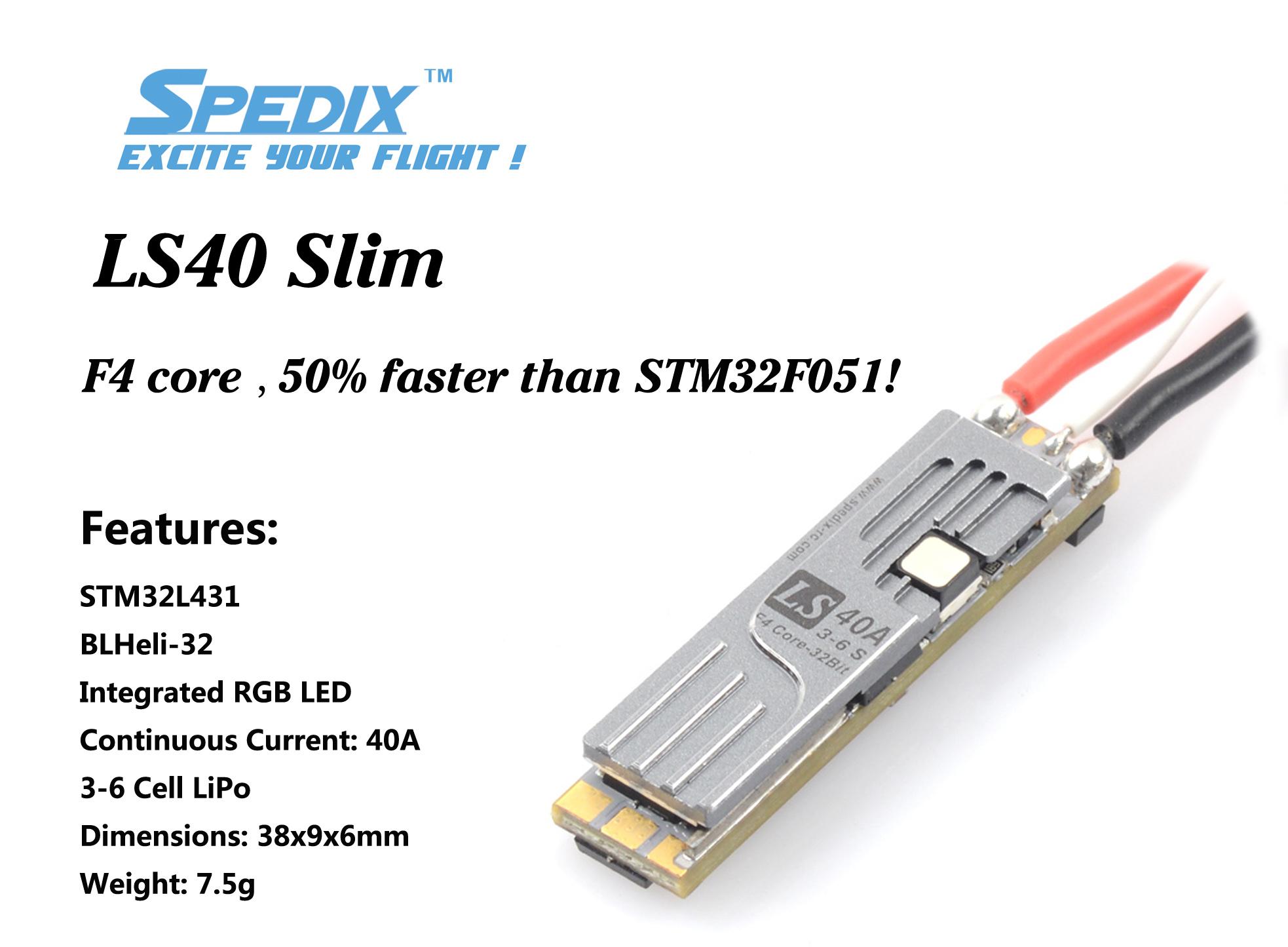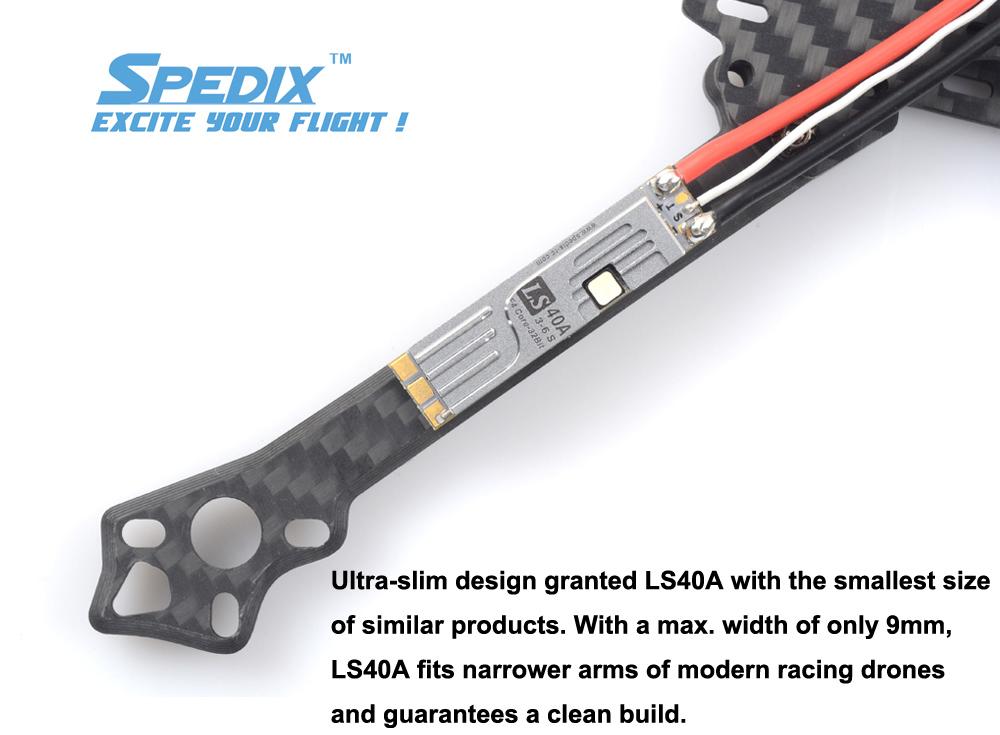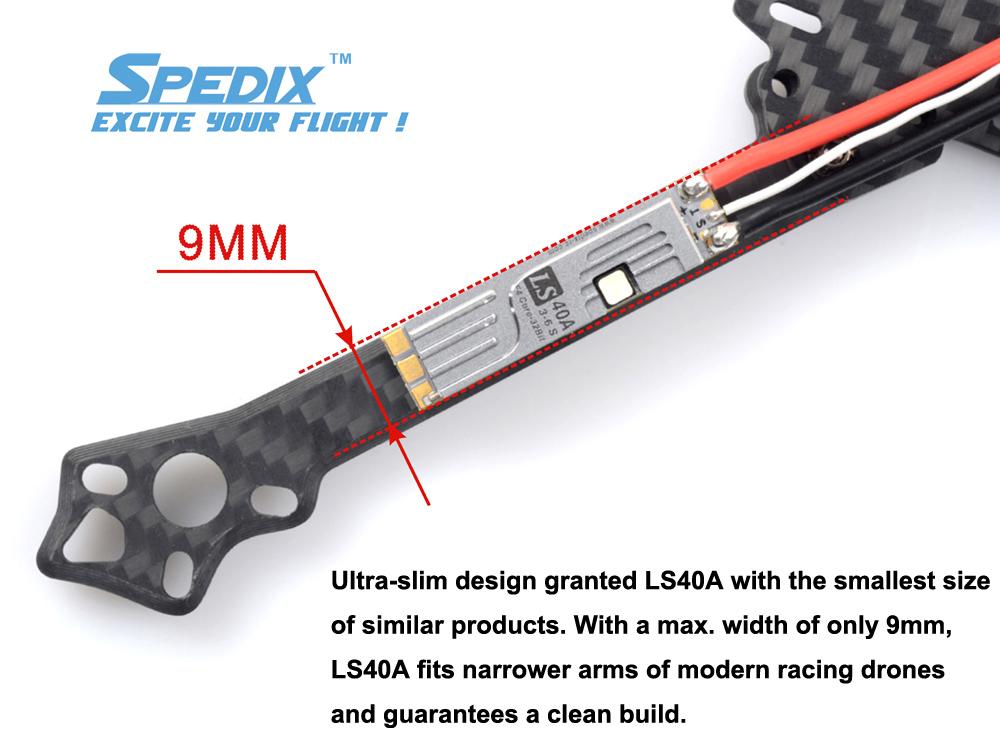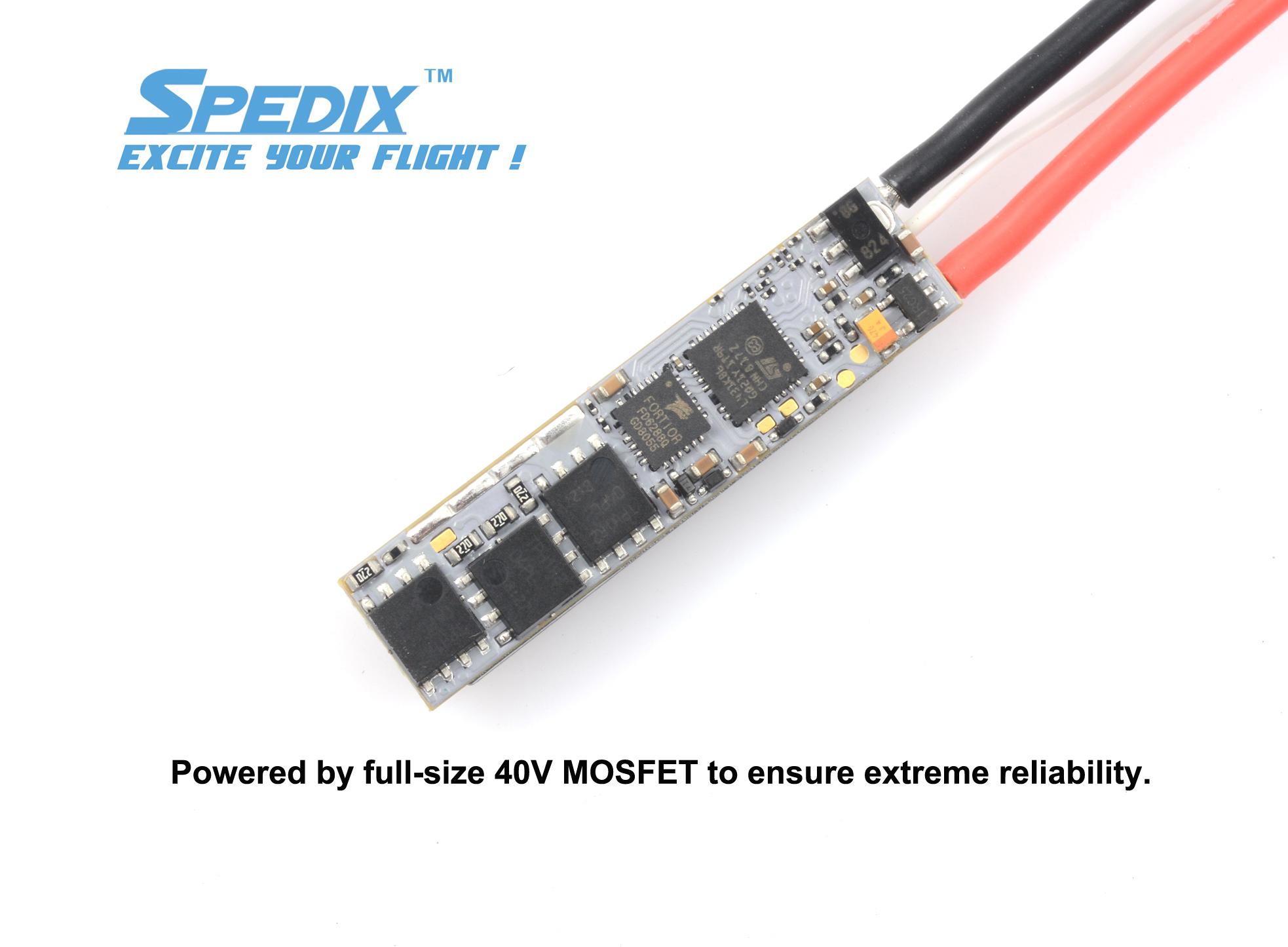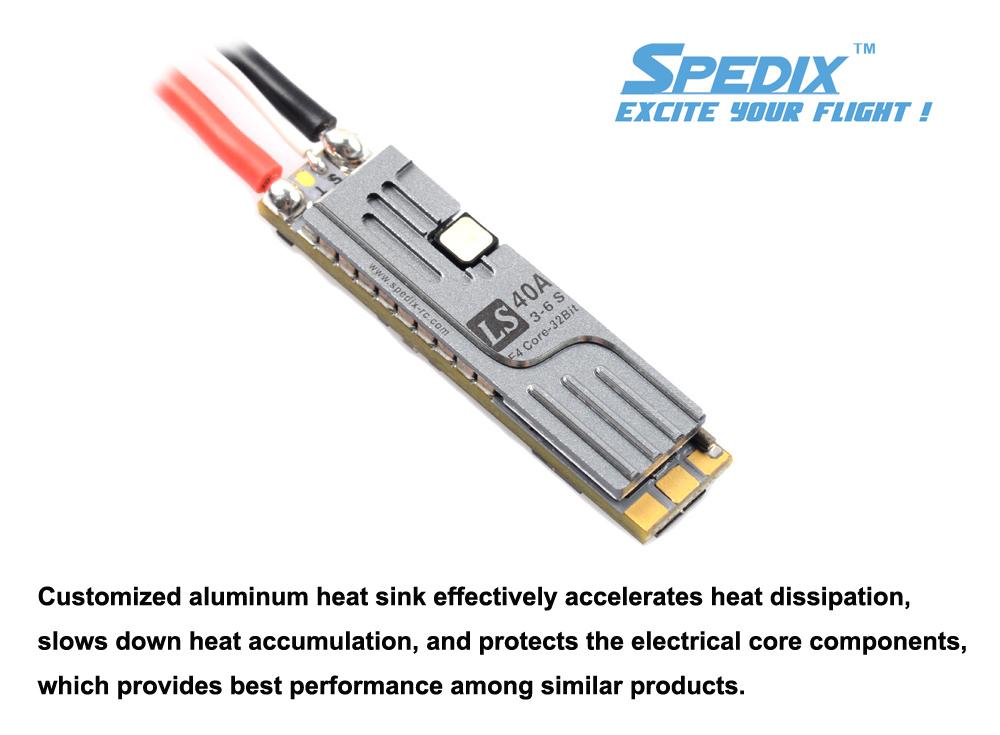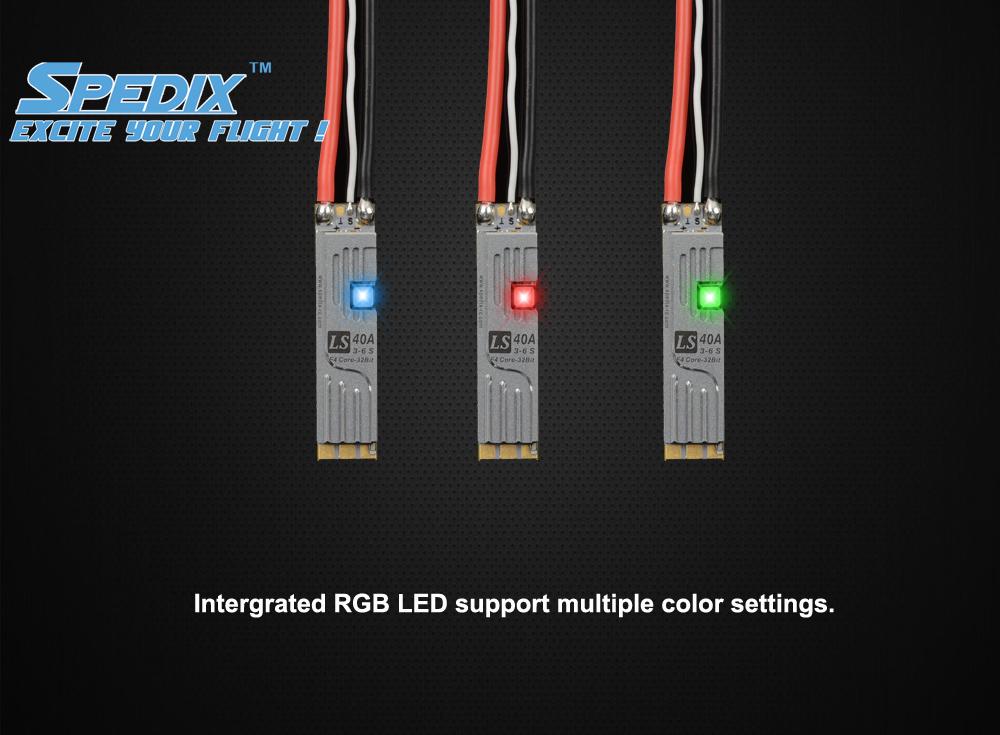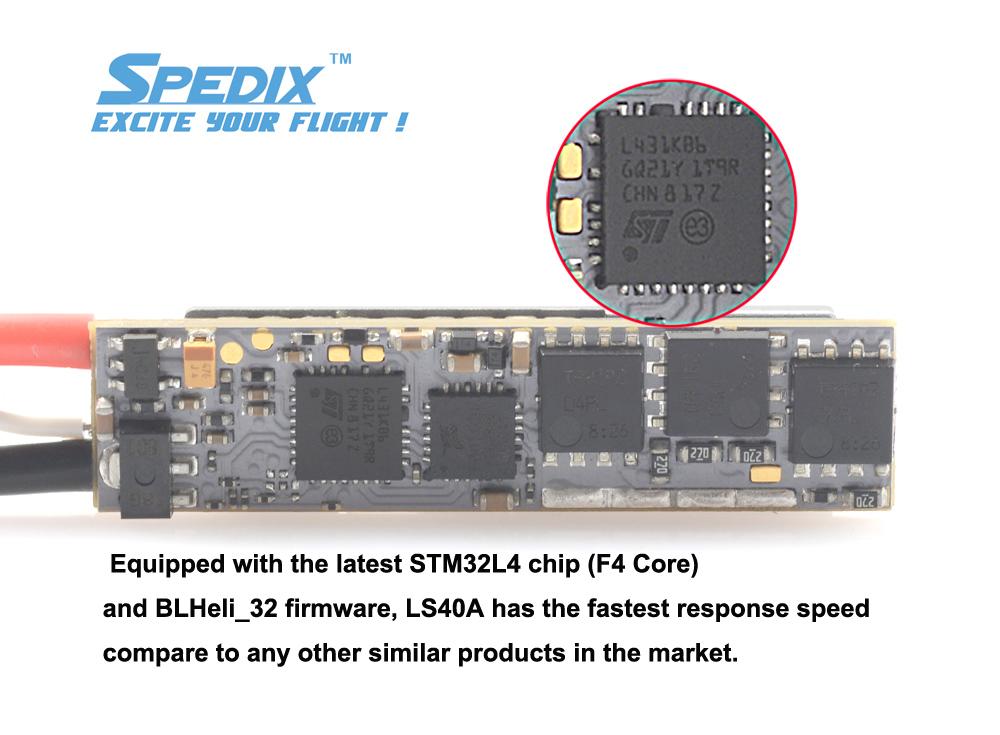 Specifications
Brand: Spedix
Model: Slim40 LS40A
Input:3-6 Cell LiPo
Continuous Current: 45A
Burst Current: 50A≤10S
Integrated RGB LED
BEC: No
Current Detection: No
Firmware: BLHeli_32
Dimensions: 9x38x6mm
Weight:7.5g
Application: 200-300mm racing drone
The item has been added to your basket