T-Motor F30A Dshot Esc 2-4s V2 , A very small 4.3g but high performance DShot capable Esc capable of 40a bursts. UK Stock.
These escs work perfectly with the F40 and F60 Pro Motors and support Dshot , multishot and OneShot.
Features: 
Original BLHeli-S firmware.
Mini size.ultra-light.
Quick parameter adjustment allthe ESC parameters can be adjusted simutaneously via flight controller.
Support various throttle signals: 12ms,Oneshot125(125-250us).Oneshot42(41.783.3us) and Multsh-ot5-25us).
Twisted pair(TP) throttle signal cable reduces the crosstalk during signal transmission which guarantees stable flight.
Specification: 
Item:F30A 4S ESC
Continuous Current:30A
Burst Current:40A
Lipo(cell):2-4S
Weight Wires Included:4.3g
DimensionL?W?H:25.5*12.7*5 mm
BEC: NO
MCU:EFM8bb21f16G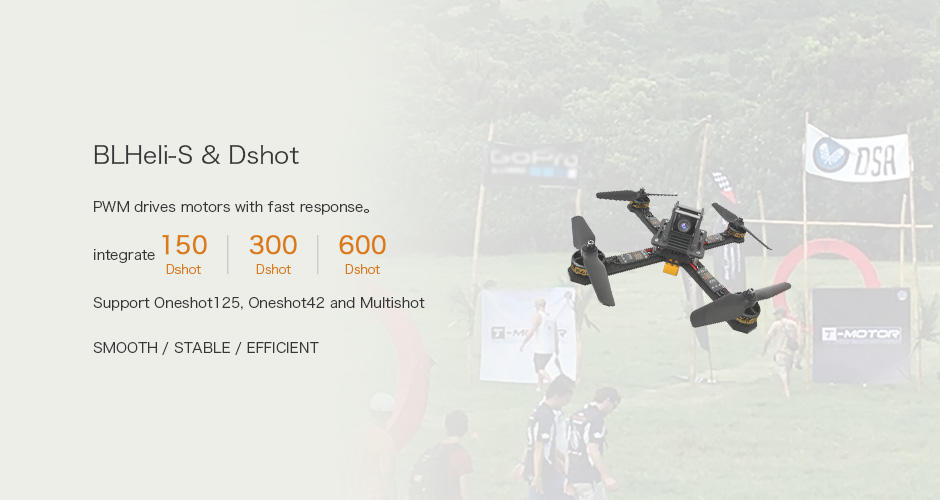 Includes:
1 * F30A 4S ESC
BRAND: T-Motor
MPN: TM-30A-ESC
The item has been added to your basket