TBS Crossfire Nano RX (SE) includes Immortal T V2 Antenna.
TBS Crossfire Nano RX for people who want a long range reliable radio link while saving space and weight and don't mind soldering. Full range, designed specifically for mini drone racing and freestyle quads - and micro-quads The Special Edition (SE) includes the TBS Immortal T Antenna.

TBS Team Black Sheep is once again stepping up the Long Range / UHF game, as usual no competition in sight! With the TBS Crossfire Nano RX they have condensed 2 years of engineering experience, listening to customer requirements, and pushing ourselves to the maximum (or in this case, the minimum!). The end result is a full range receiver, at the smallest size of any receiver in the industry (yes, it's smaller than the XM+).
The Special Edition includes the TBS Immortal-T antenna! The stock receiver with stock antenna will begin to sell end of February 2018.
SPECIFICATIONS
Weight: 0.5g (receiver only)
Size: 11mm x 18mm
Requires: Firmware V2.24
INCLUDES
1x TBS Crossfire Nano Receiver
1x TBS Immortal-T Antenna V2
1x Spare shrink tube
6x 30awg silicon connection wires (2 black, 2 red, 1 white, 1 yellow)
1 x pin header 1x4
DOWNLOADS
Size Comparison between the Crossfire Micro V2 and the Nano RX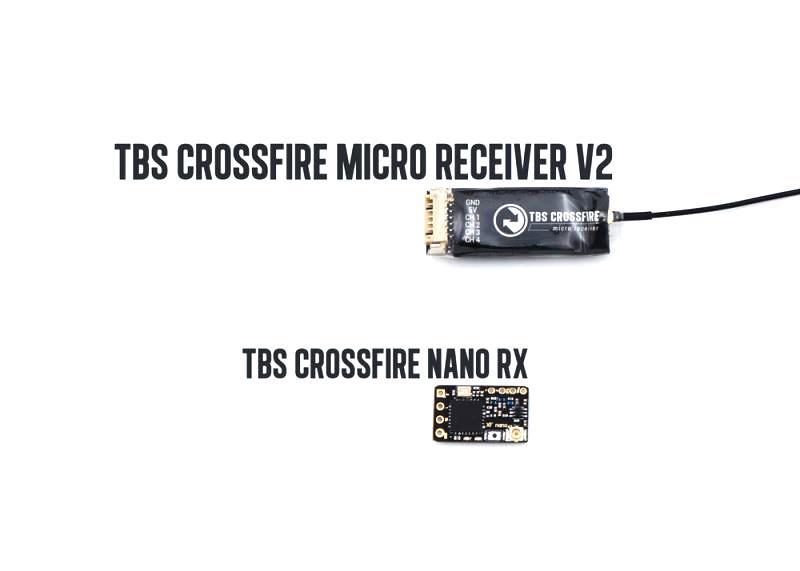 Official Dealers for Team Black Sheep Products supplying the UK and Europe customers for over 7 years.
The item has been added to your basket