Rotor Riot Hype Train Freestyle Motors 2306 2450kv -CHOO CHOO! The train has arrived!! The Train De Railed.
Sadly No longer available to PURCHASE HERE
Visiting one UK destination only... QUADCOPTERS.CO.UK. These motors have been designed by our partner across the pond, the Rotor Riot team in the City of Ohio!
We was once a Exclusive UK Reseller of Rotor Riot Hype Train motors but for reasons no fault of our own we are no longer willing to stock Rotor Riot products.
The gorgeous design and intricate details of the Hypetrain Freestyle motor sets it apart from the competition. The top down view, inspired by the iconic Rotor Riot logo, presents a three-spoke 7075 aluminum bell showcasing the elegant silver coated windings over the orange stator.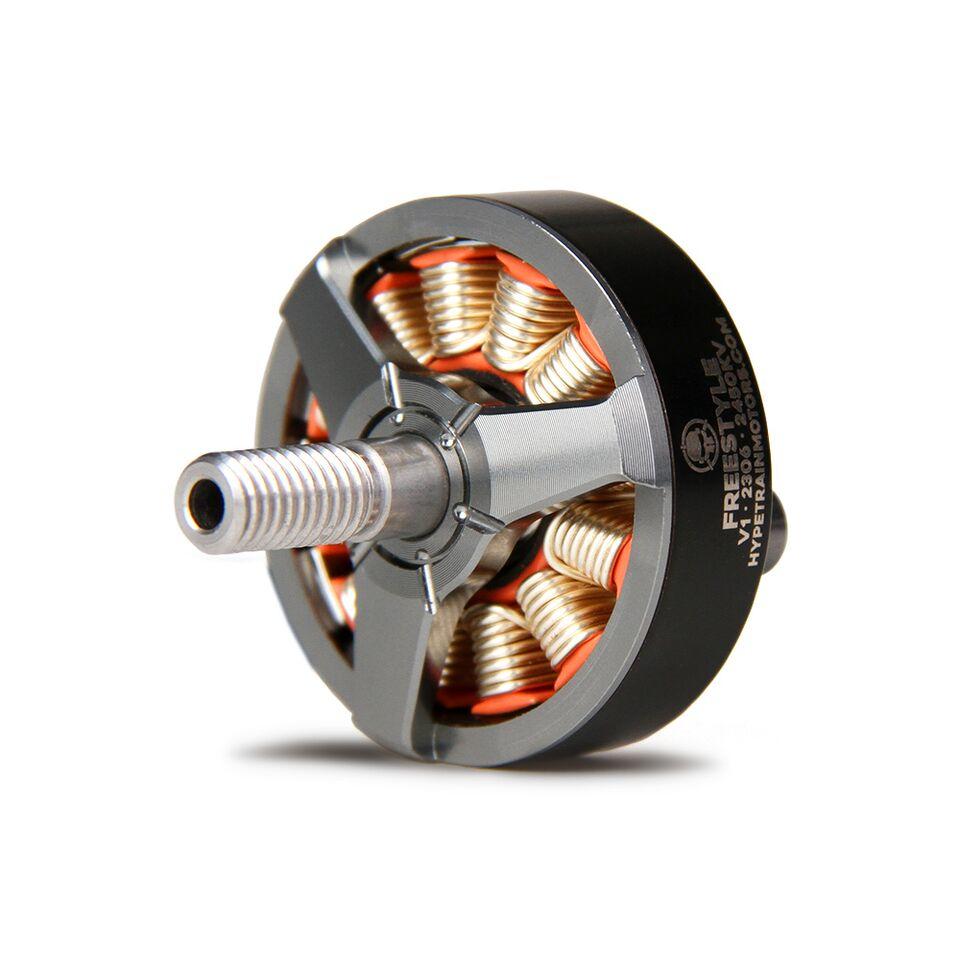 We love unique and new design - but performance is the priority. That's why Rotor Riot thoroughly considered every aesthetic decision, to ensure that it would not hinder the performance of the motor. Every motor gets individually tested before it leaves the factory. Guaranteeing that each motor will not only look nice, but also perform well!
The Hypetrain Freestyle is built around a 2306 stator, with single strand windings that give it a KV rating of about 2450 RPM per Volt. In other words... plenty of power and good efficiency. To ensure reliability, we opted to use high quality silicone wires for the motor leads.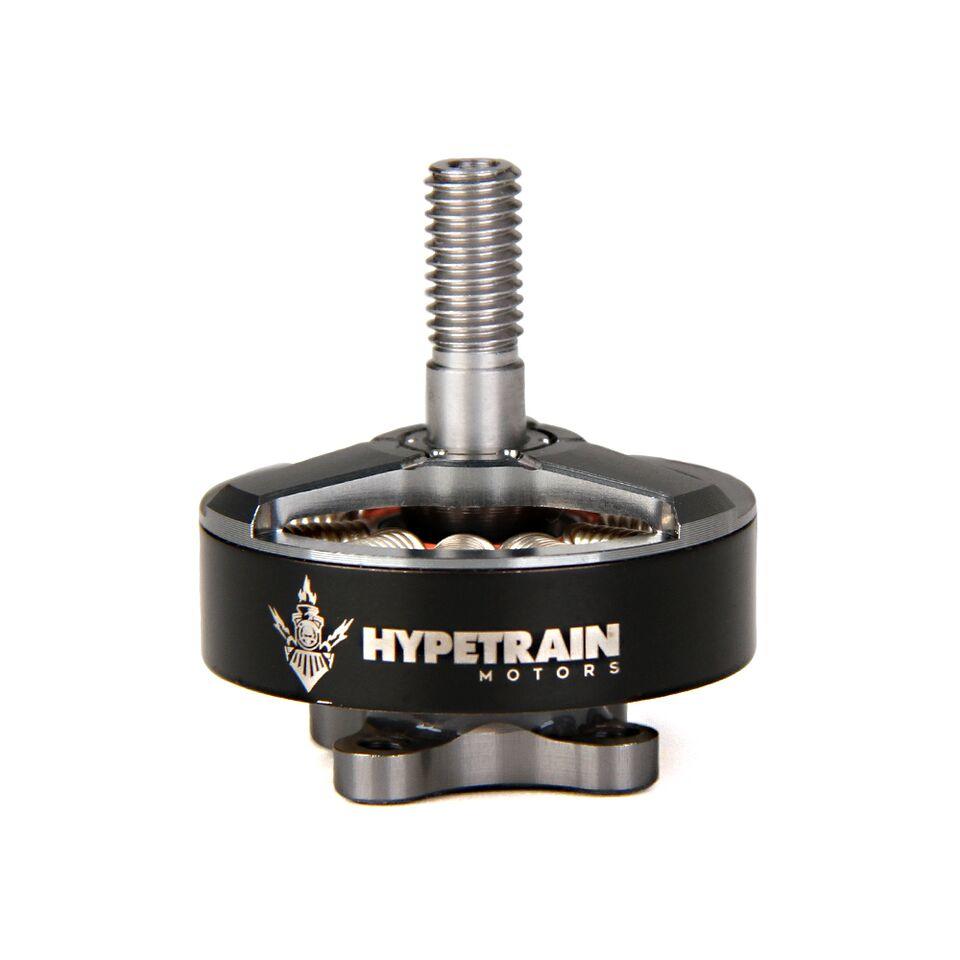 The "open bottom" style base allows for considerable weight reduction and improved cooling. The revolutionary 16x16 mm mounting screw pattern opens up new design possibilities while still maintaining backwards compatibility with legacy frames. Moreover, we wanted it to have a set screw to hold the bell rather than a C-clip, to facilitate motor cleaning and maintenance! ...and everyone hates losing a C-clip.
"enough power to impress with big punchouts, but not so much that your batteries all give up and die. It's smooth and tunable. And surprisingly efficient!"
-Joshua Bardwell
Joshua Bardwell Review

THE TECH SPECS
Motor Specs
2306 - 2450kv
30g weight
Silicone wires terminated inside the motor
Single Strand, Silver coated windings
Hollow steel shaft (Stronger than typical shaft)
1.5mm hex shaft bolt Class 12.9 steel
20 gauge wire
Orange stators
Magnets N50 arc
.15 laminations
16mm x 16mm Mounting pattern
Open bottom
Custom 7075 Aluminum Rotor Riot bell
Wire Length: 100mm, no connectors
1x Prop nut with Nylon insert (locknut)
4 x M3 screws 6mm length
Rotor Riot Sticker



Quadcopter Uk the largest fpv drone racing specialists in the UK.

https://www.quadcopters.co.uk




DJI Digital FPV Systems UK Stock

https://www.quadcopters.co.uk/dji-hd-digital-fpv




Impulse RC Apex Base Frames HD and Mr Steele also in stock

https://www.quadcopters.co.uk/impulserc-apex-base-frame




TBS Fusion Diversity Receiver

https://www.quadcopters.co.uk/tbs-fusion




iflight UK Products inc DJI compatible flight controllers and Xing Motors

https://www.quadcopters.co.uk/search/products?keywords=iflight




Jumper T16 Pro Hall Sensor Radio

https://www.quadcopters.co.uk/jumper-t16-pro-hall-sensor-gimbals