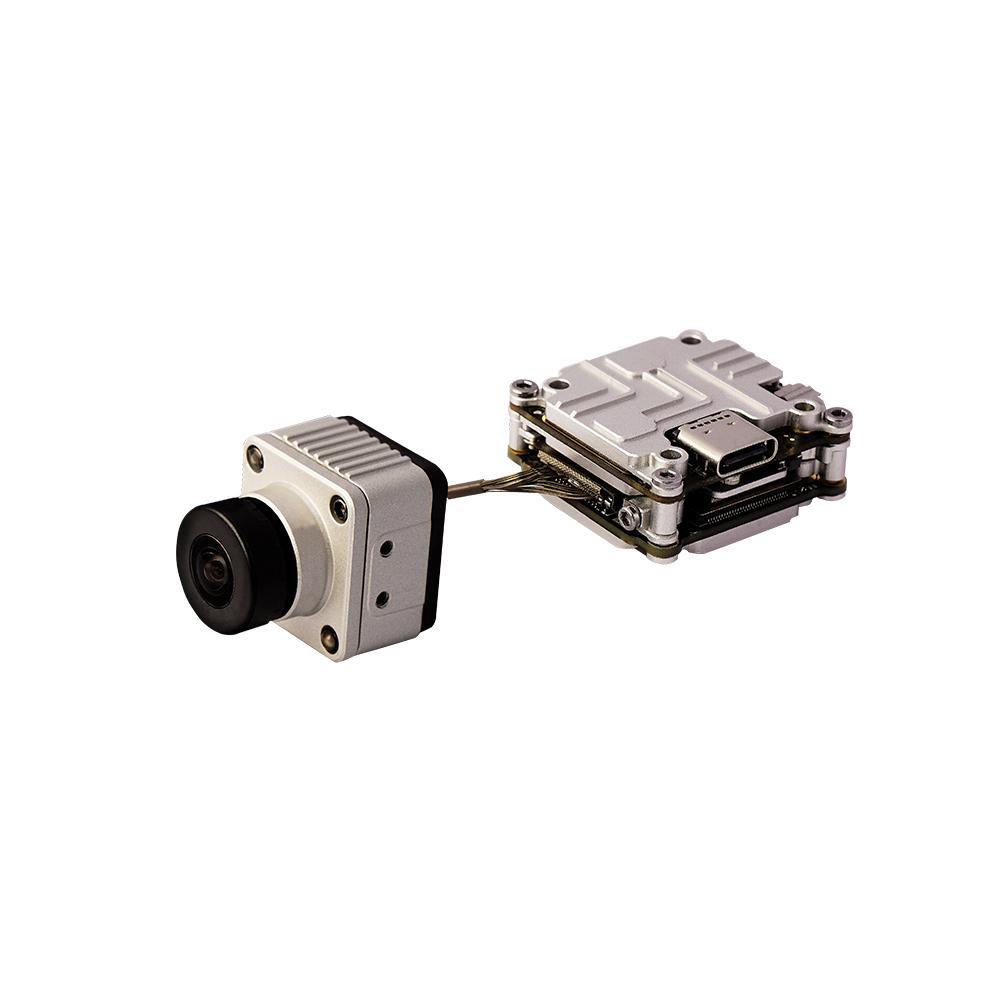 Caddx Vista Digital HD System for DJI HD FPV
---
QuadCopters Price Match
Caddx Vista Digital HD System for DJI HD FPV
Caddx has worked with DJI to release a new generation of digital HD FPV transmitters. The Vista was fully authorized by DJI and compatible with their HD FPV System. Even better, the Caddx Vista was engineered to be lighter and smaller than the DJI Air Unit Module and also comes with mounting holes (20x20 & 25.5x25.5)for easier installation onto your quad.
This opens up new possibilities for even smaller builds such as Cinewhoops and micro sizes but equally fine in traditional 5 and 6 inch freestyle fpv builds. 
Despite it being much smaller, lighter, and cheaper, the maximum power output matches the the full size DJI Air Unit.
*Note these come with a longer 120mm cable between the camera and air unit over the shorter 80mm.

Included
1x Caddx Vista HD FPV Unit

1x DJI FPV Camera

1x DJI FPV camera to unit coax cable
Specifications
VISTA VTX 30.45 x 29 x 13mm (20x20mm + 25.5×25.5 mounting holes)
Camera 27.4 x 21.1 x 20.1mm
Antenna 80mm
Weight:

VISTA VTX 19g
Camera 10g
Antenna 3.5g

Antenna Connector: U.FL
200mW, 500mW, 700mW selectable output power (it's rumoured that the VISTA supports 1200mW too, but yet to be confirmed)
Maximum Range: FCC 4Km, CE 0.7Km
Takes 2S to 6S Input Voltage (7.4V – 26.4V)
Operation frequency: 5.725-5.850GHz
Latency:
High quality mode 30-40ms
Low latency mode 21-28ms
Compatible with DJI HD camera (from full size air unit)
Compatible with DJI HD goggles
Interface: USB-C, IPEX, 3in1 Port
The item has been added to your basket