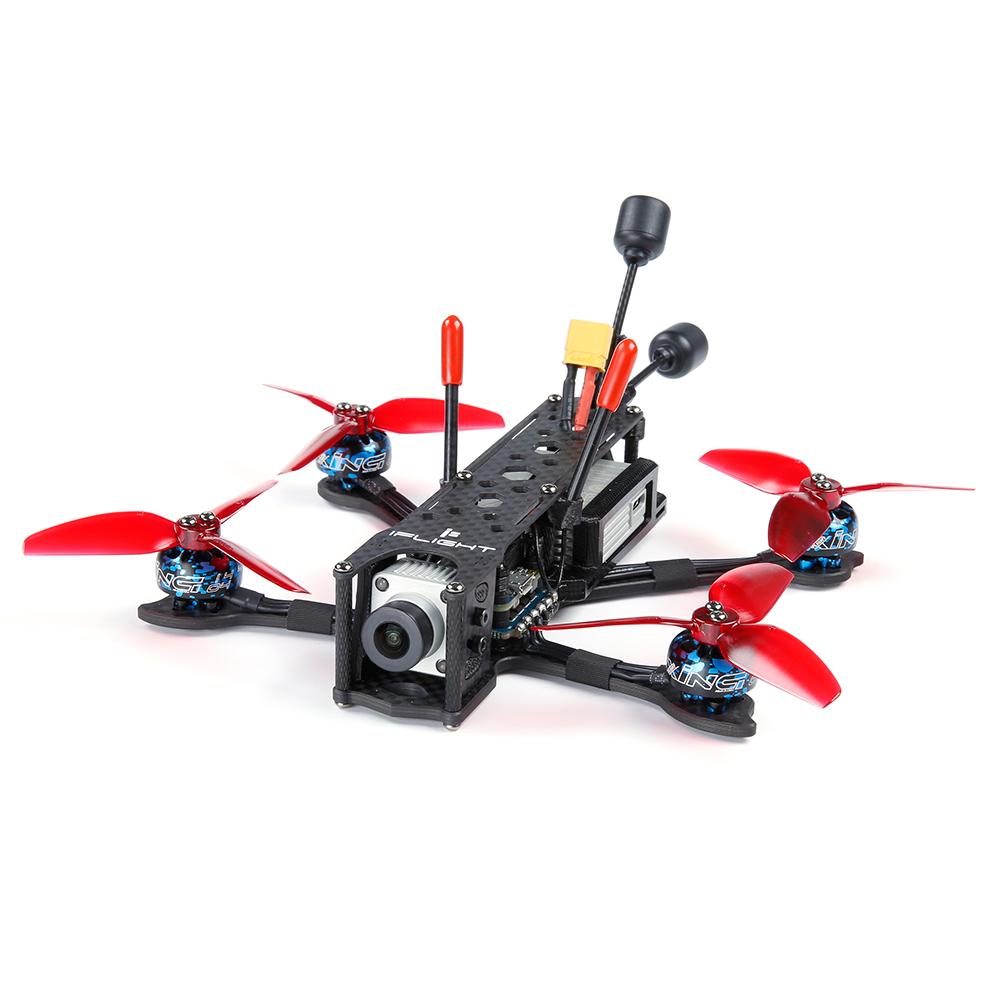 iFlight DC3 HD Quad BNF With DJI Digital HD FPV Air Unit
---
QuadCopters Price Match
DC3 HD Quad BNF With DJI Digital HD FPV Air Unit
The DC3 HD Quad BNF features the amazing new DJI FPV system, this quad makes flying FPV truly breathtaking. With the 720p video shown at 120fps through the goggles, DJI has set the bar at a new high for clarity and image quality in an FPV system. This DC3 is a mini 3 inch quad which is no prop in view, equipped SucceX-D Mini F7 Stack and popular XING motor, everything you just need to bind and fly.
The DC3 is also a very well built and sturdy drone and we've had so much fun flying in full hd with it here at Quadcopters.
Features
- No Prop in view
- Equipped with SucceX-D Mini F7 Stack
- Bind and Fly Built and test flown by our Pilot Team
- Equipped with the DJI FPV Air Unit -Bind and Fly
- Buttery-smooth 720p 120fps FPV feed
- Pre-tuned with smooth freestyle settings
- Full 3K Carbon Fiber airframe with chamfered arms
- Equipped with XING 1404  motors
- BNF with the onboard DJI Receiver (You will need a DJI remote or fit your own RX for example the R-XSR,Crossfire or other)
- Weight:160g without battery
DC3 HD Quad BNF Included Components and Parts
- 1x Prebuilt and tested DC3 HD Quadcopter
- 1x DC3 HD Frame
- 1x DJI Digital HD FPV Air Unit (FPV Camera + Air Unit Module) Pre Installed and Set Up
- 1x TPU Bracket for DJI Air Unit Module
- 1x TPU Antenna holder for DJI antenna
- 2x TPU camera side plate soft mount
- 1x iFlight Lipo Strap 
- 2x HQ T3x3x3 Propeller (Set of 4 - Color May Vary)
- 4x XING 1404 4600KV Motor 
- 1x SucceX-D Mini F7  Flight Controller
- 1x SucceX Mini BLHeli_32 40A 4-in-1 ESC 2-6S
- 2x DJI FPV Air Unit Antenna (MMCX 90° - Pair) (From Air Unit Packaging)
SIDENOTE FOR DJI REMOTE USERS:
Betaflight 4.1.0 or higher needs to be flashed to bind and use your DJI Remote!
Mode1 (Throttle right) setup:Reveiver tap -----> Choose "Spektrum / Graupner / JR (TAER1234)"
Mode2 (Throttle left) setup:Reveiver tap -----> Choose "Frsky / Futaba / Hitec (AETR1234)
Additional Suggested Parts (not included)
*DJI Remote Controller (Mode 2)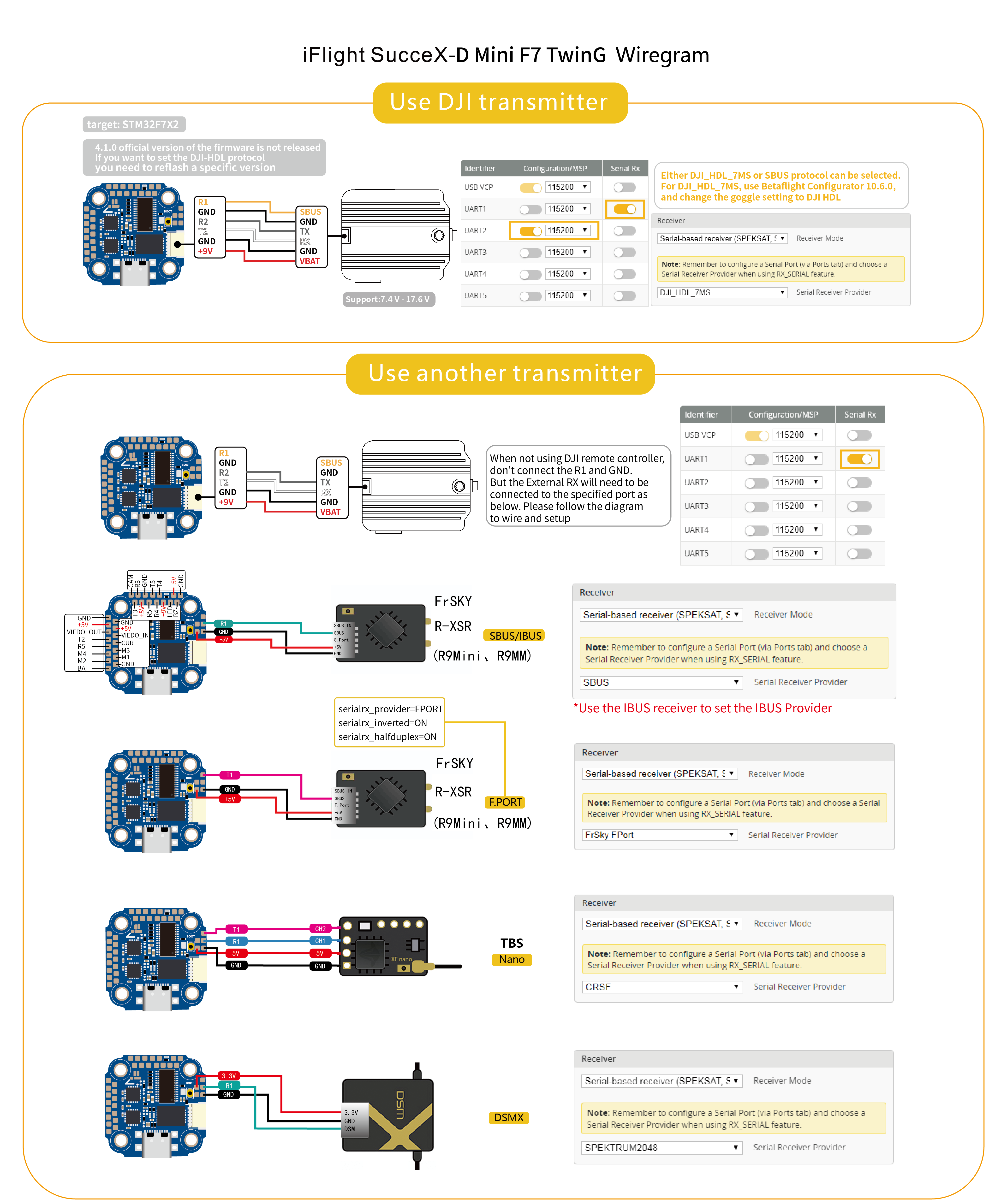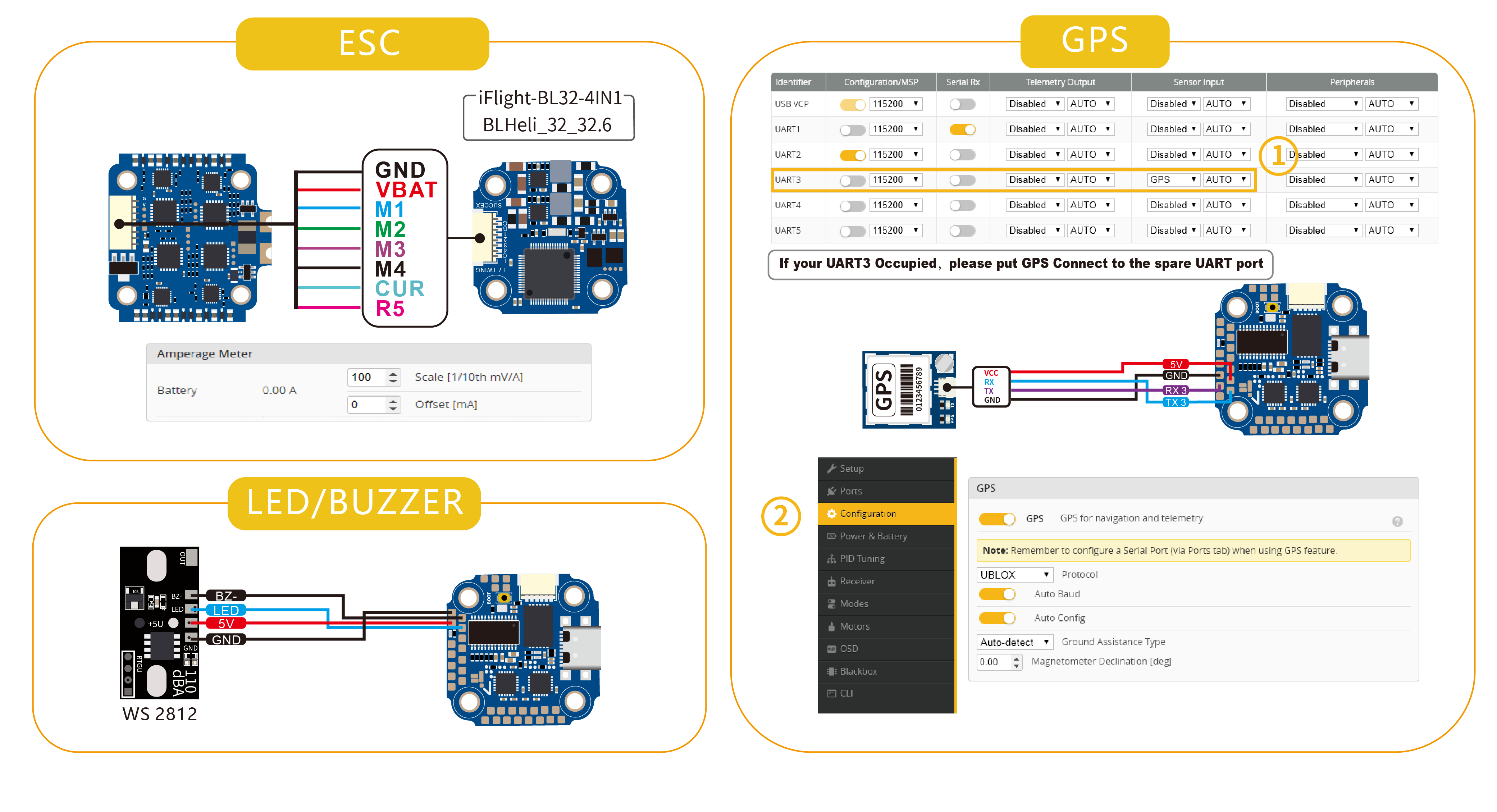 The item has been added to your basket