Matek 2812 4 RGB Arm LED (pack of 4)
This is a pack of 4x LED strips, each LED strip consists of 4 addressable RGB LED.  This strip is designed to work with the Matek 2812 LED controller board, but is also compatible directly with a betaflight flight controller.
In each kit you receive 4x LED strip bars (with 4 LED's each), 2x 4cm wires, and 2x 8cm connector wires.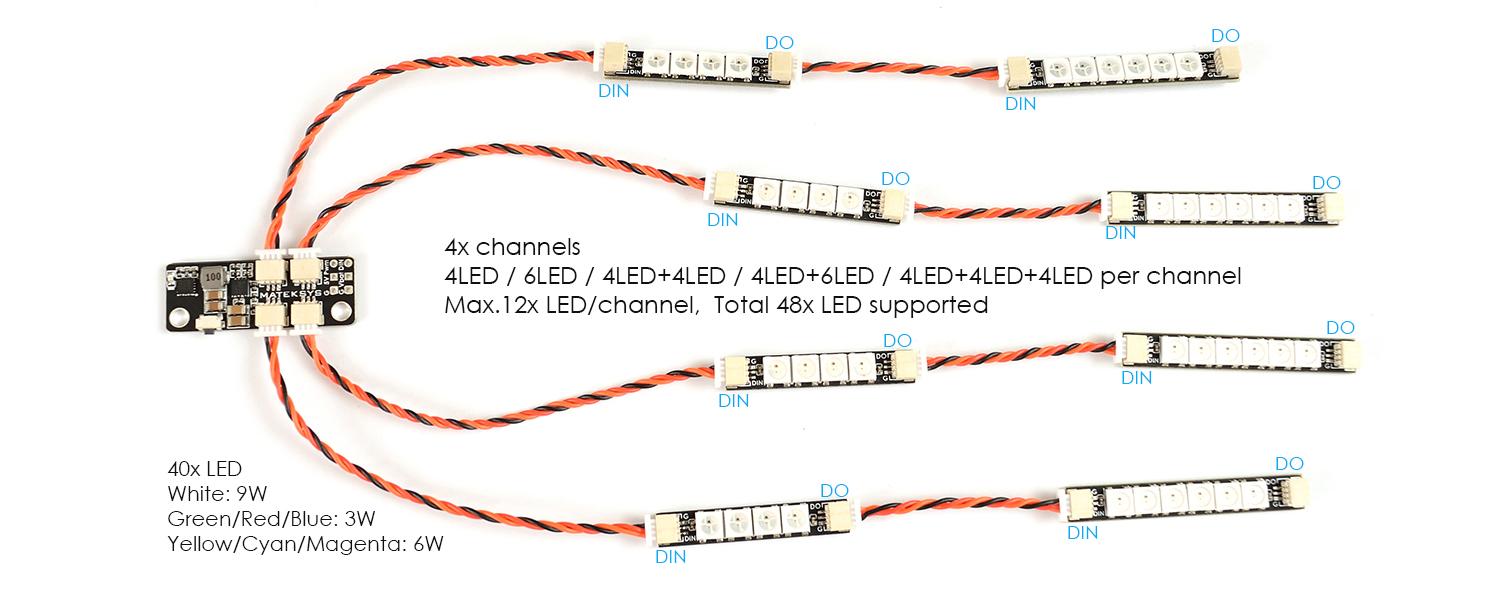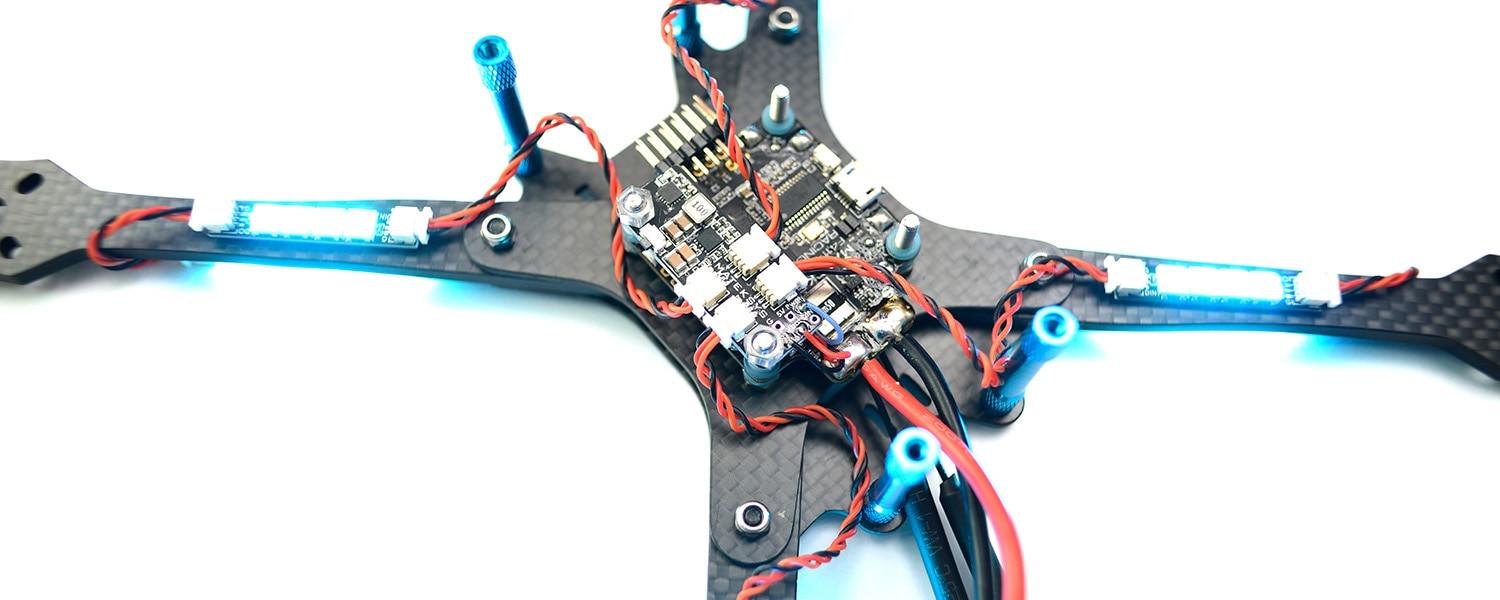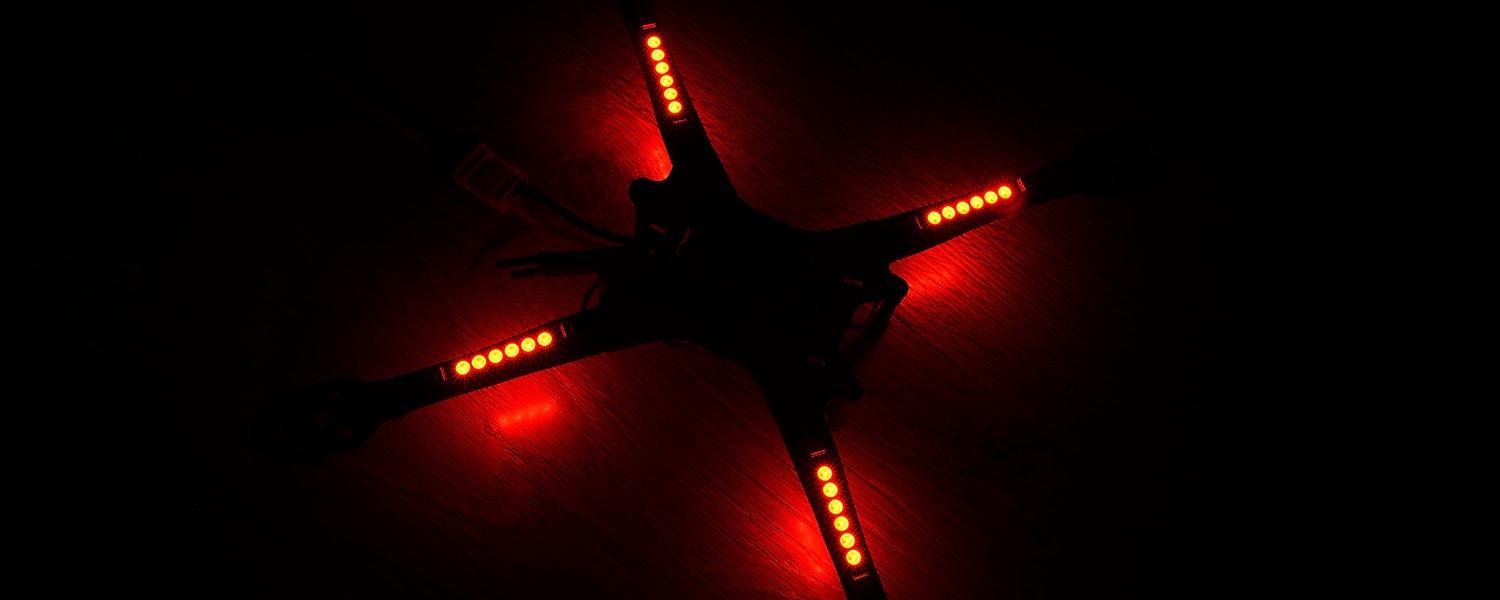 The item has been added to your basket