BetaFPV 450mah 4s 75C Lipo Battery 2pcs
---
QuadCopters Price Match
BetaFPV 450mah 4S 75c Lipo Batteries 2 pieces , Long type with XT30 Connector.
Perfect for micro sized quads and drones.
The 450mAh battery has 4S(14.8V) high voltage and 75C high discharge rate. The max discharge rate is 150C, which allows you to accelerate to the full speed in a short time, and perform more actions or tricks during the flight.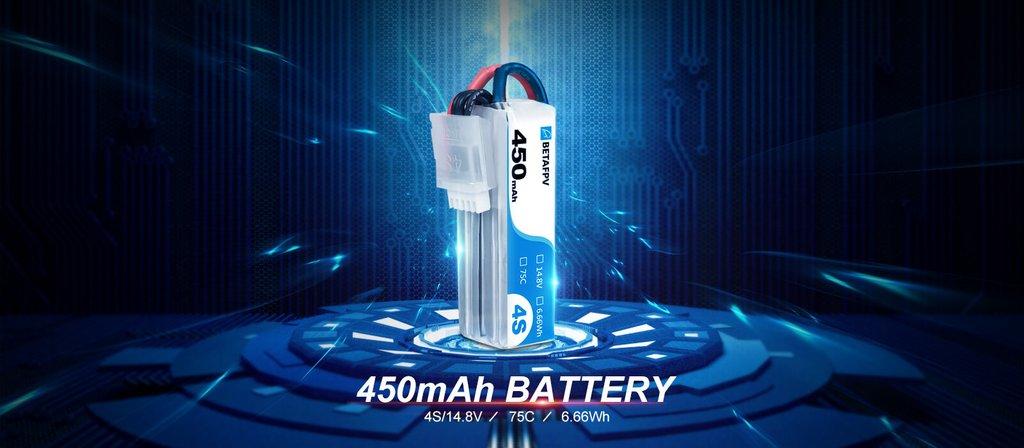 Specifications
Capacity: 450mAh

Configuration: 4S1P / 14.8V / 4 Cells

Rate: 75C

Max Burst discharge Rate: 150C

Weight: 53g

Dimension: 65 * 16 * 25mm

Charge Plug: XT30 Plug and JST-XH Plug

Wire Gauge: 16AWG Silicone Wire
 Includes 2pcs Lipo Batteries.
The item has been added to your basket