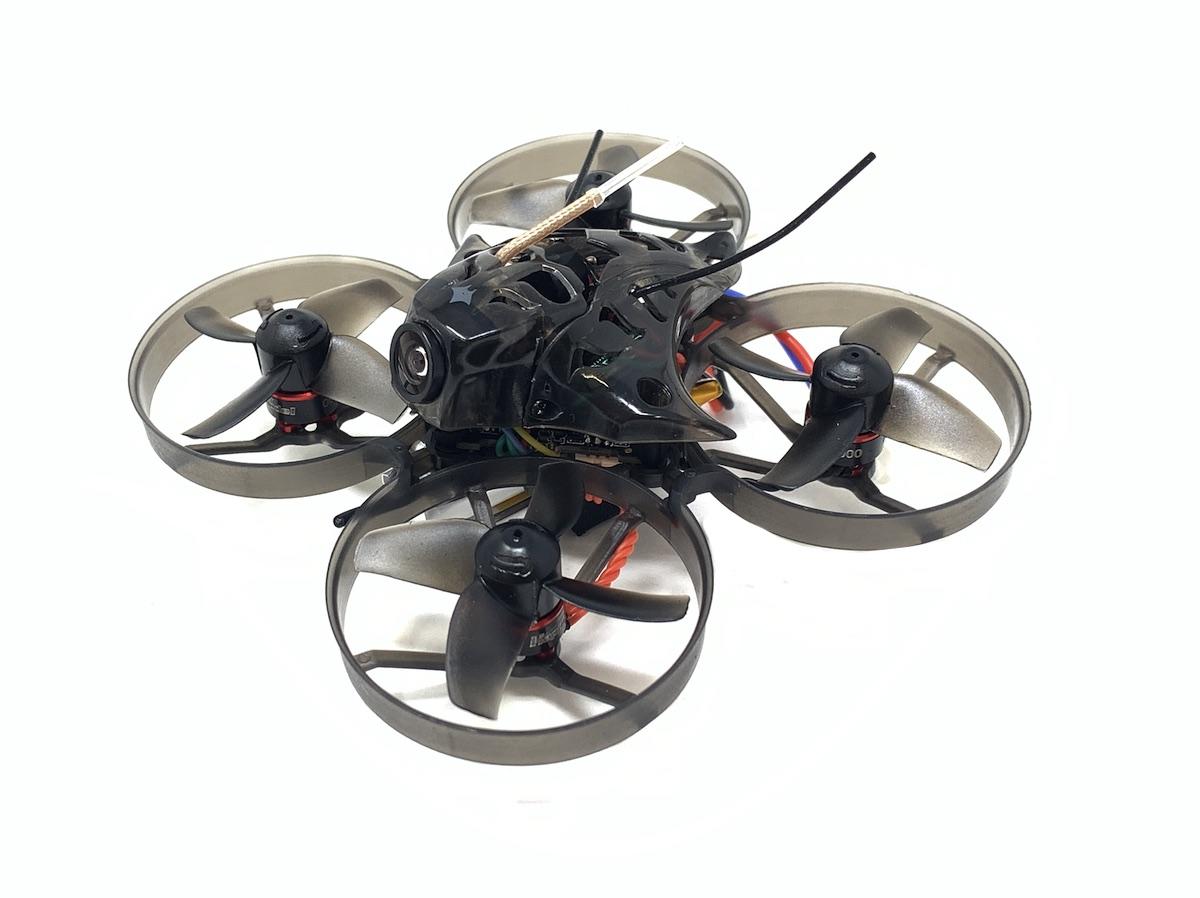 Mobula 7 Micro FPV Drone 2s Standard EU LBT
---
Mobula 7 Tiny Whoop 2S Power BNF with FPV and full OSD, EU LBT Standard version inc charger and lipos.
UPDATED V2 Version with new type black frame. 

The latest 2s Whoop to hit our store and this one is a beast for its size, we've had a lot of requests to stock the Mobile 7 by HappyModel so here it is. The standard version is the best value for money as it comes with 4 lipos and a 6 in 1 charger along with a set of spare props.

This tiny whoop is perfect for those winter nights as its perfect for fast indoor flying, and also capable of outdoor flights which now thanks to 2s power is possible.

Key Features of the Mobula 7 
Crazybee F3 PRO version of the flight controller support 1-2S lithium battery
2S indoor Whoop RC drone with stronger power and longer flight time
Support BetaFlight tuning, multiple flight modes
Integrated injection molding Tiny Whoop structure
VTX comes with Smartaudio function, 
Receiver - EU XM+ Receiver
Camera tilt angle is adjustable
Integrated buzzer
Standard Version Contents:
WHOOP 75mm frame x 1
Crazybee F3 PRO flight controller integrated ESC OSD receiver galvanometer x 1
SE0802 KV16000 Brushless motor x 4
40mm CW/CCW positive and negative paddle x 8 (All Black note red shown in pic for illustration only)
5.8G 40CH 25mW image transmission + 700TVL 1/4 CMOS camera x 1
3.8V 250mah ( PH2.0 ) 30/60C li-ion battery x 4
6-way charger x 1
Stripper x 1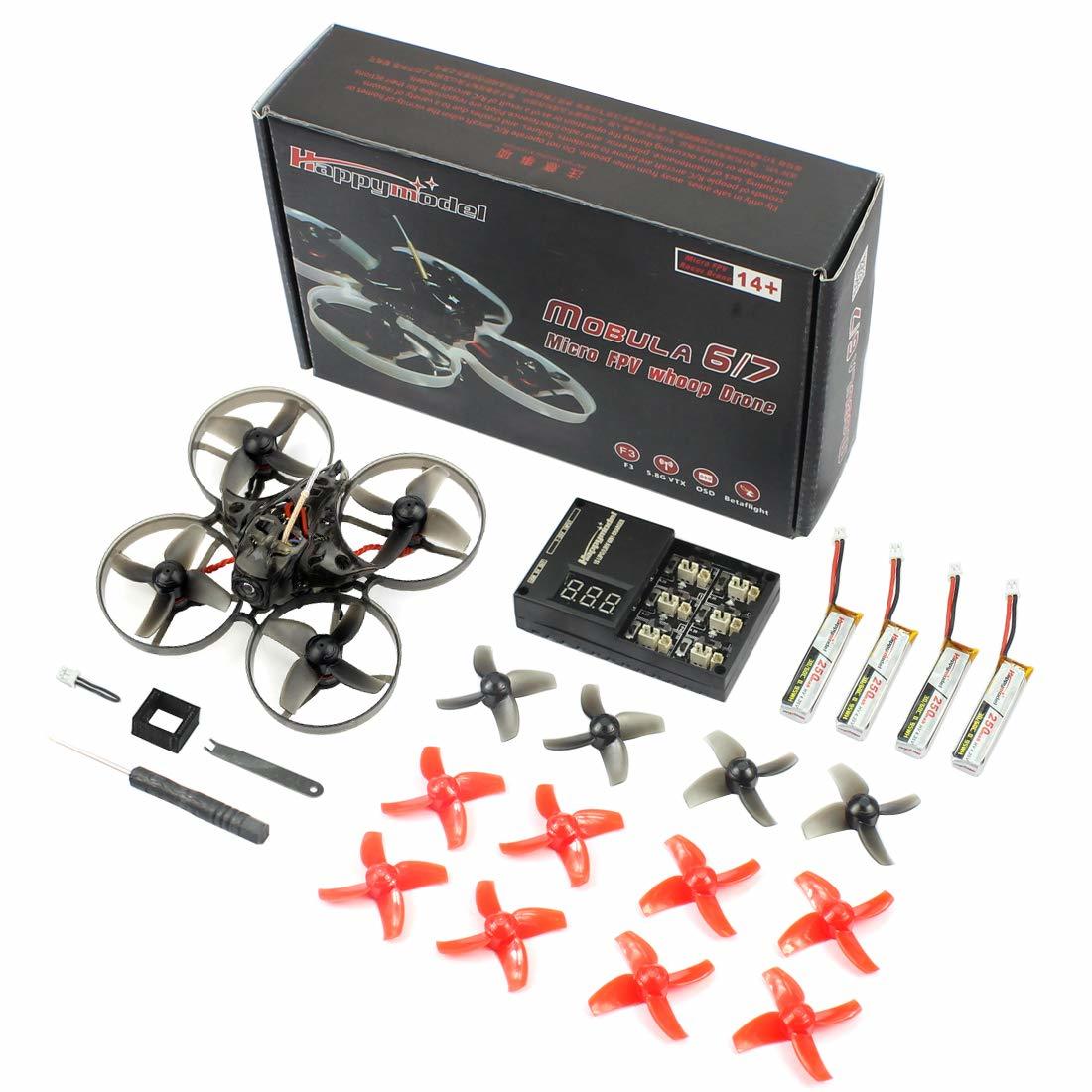 The Mobula 7 I've just purchased from Quadcopters is really amazing for such a tiny drone . Its surprisingly very fast and responsive and yet easy to fly. Come with a multi charger so I can charge many lipos at the same time which keeps me in the air pretty much constant apart from the occasional crash :) If your thinking of getting one - Do it.
Just received my Mobula7 from the guys at Quadcopters co uk. It is an updated version from that pictured with the black v2 frame and props. Have yet to test it's full potential but so far on a few test flights it has lived up to the hype. Many thanks. Ps. I'm not a robot
Write your own review
The item has been added to your basket