Runcam Split 2S New Version HD and FPV Camera all in one with WDR and Wide Voltage Range

Its a 1080p 60fps HD camera and a WDR FPV Camera all in one. 

Our stock is the very latest with a high quality lens.

Having several improvements over the original Split the main changes are wider voltage range and a more secure SD Card holder. This still remains the most versatile camera available as it will save significant weight by not needing to carry a GoPro style HD Camera. Perfect for todays demanding drone racing pilots who want the best recording option and a lightweight machine.

The Runcam Split 2 can also be controlled via the Runcam App which is available to download in the google play or Apple Store.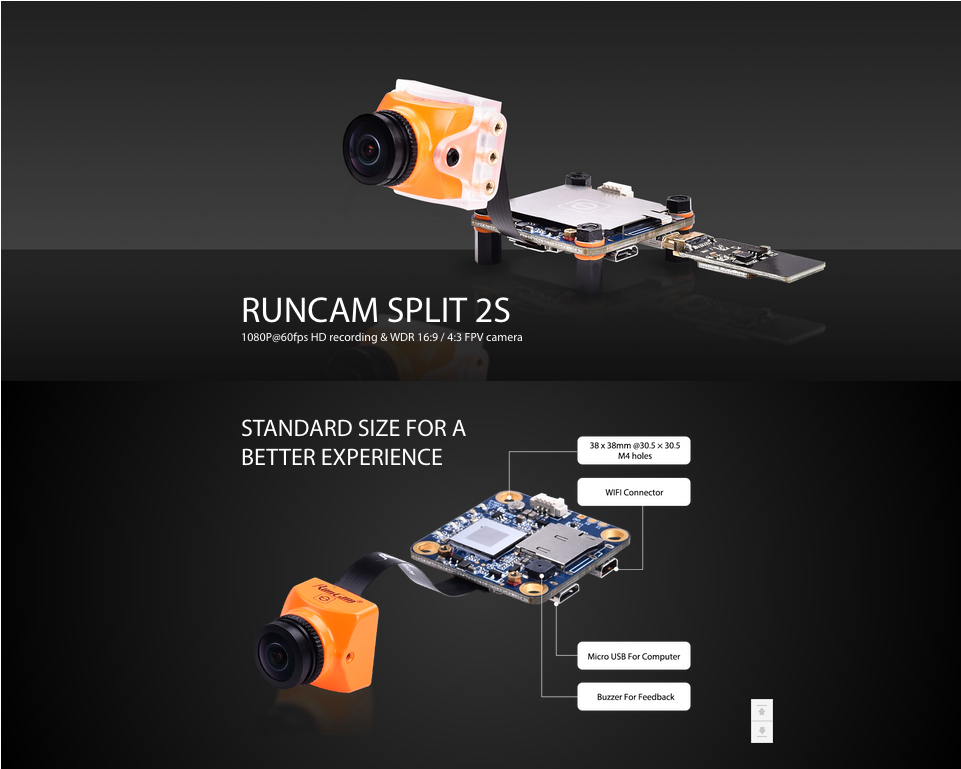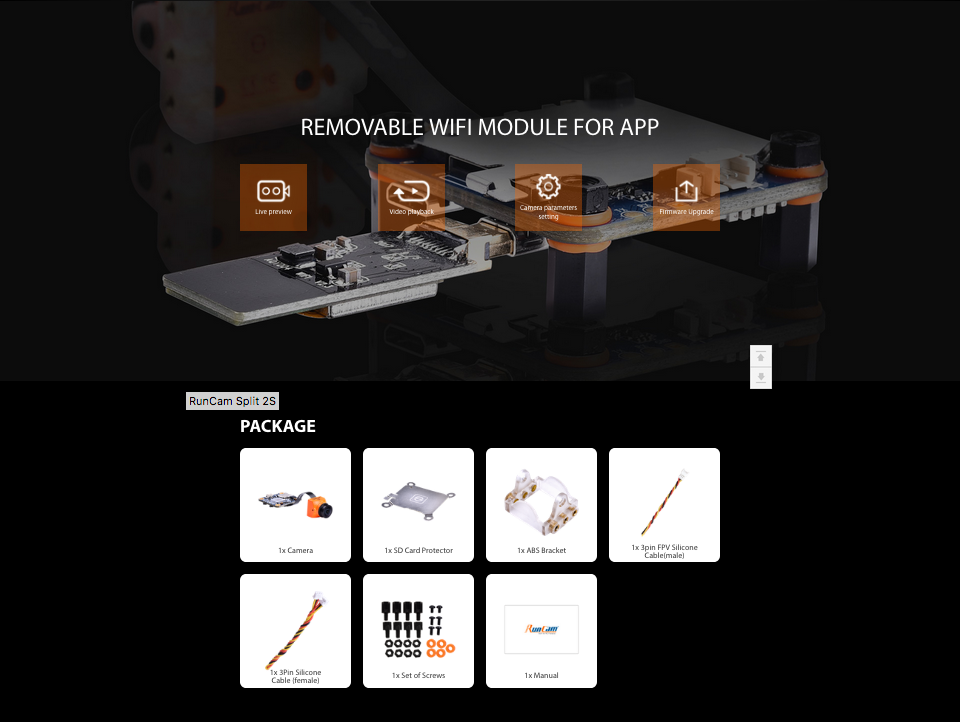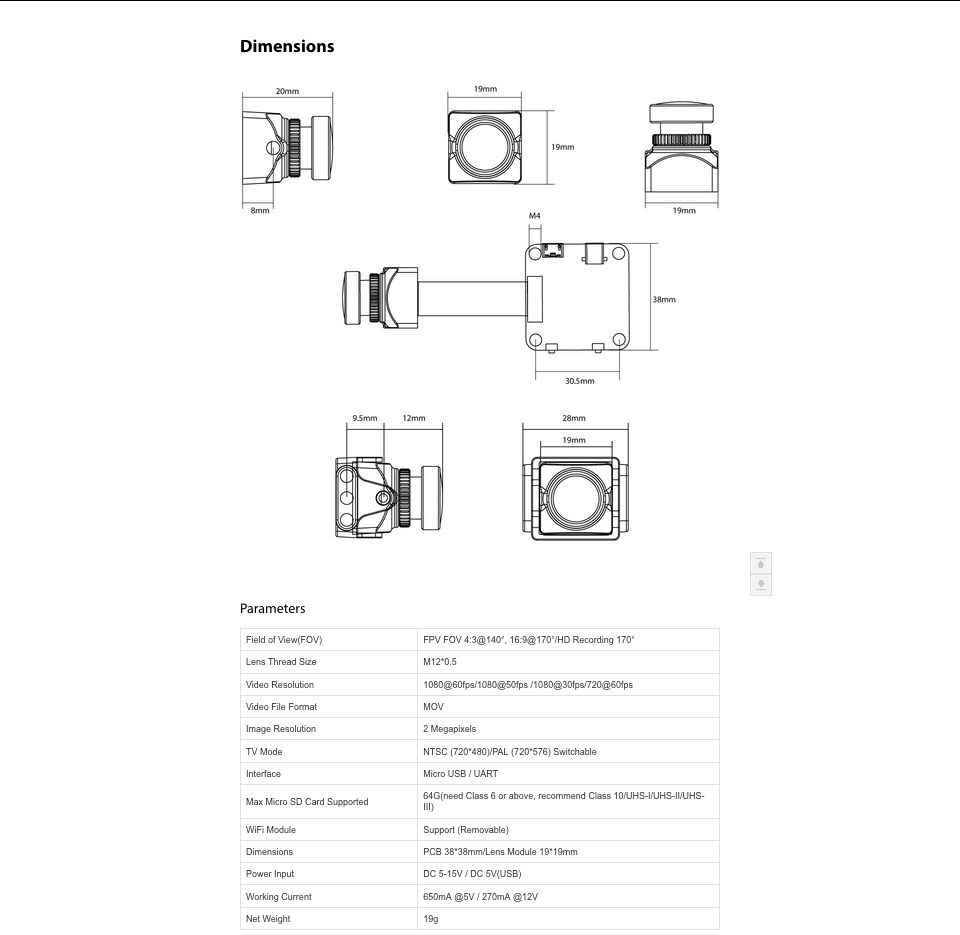 *You can use the optional wifi card with this unit but it is not included.
This camera is absolutely awesome. The picture quality whilst flying is great and clear. I'm running a tbs unify pro vtx with a lc filter and i get no horizontal lines whilst flying its just a great picture and works very well in most conditions. The video footage takes it to the next level. Lovely crisp video in 1080p. I cannot recommend this enough. I read almost every review and video on it before purchasing and i don't regret it at all. In fact ill be replacing a few of my cameras with these that's how much i rate it!
Write your own review
The item has been added to your basket